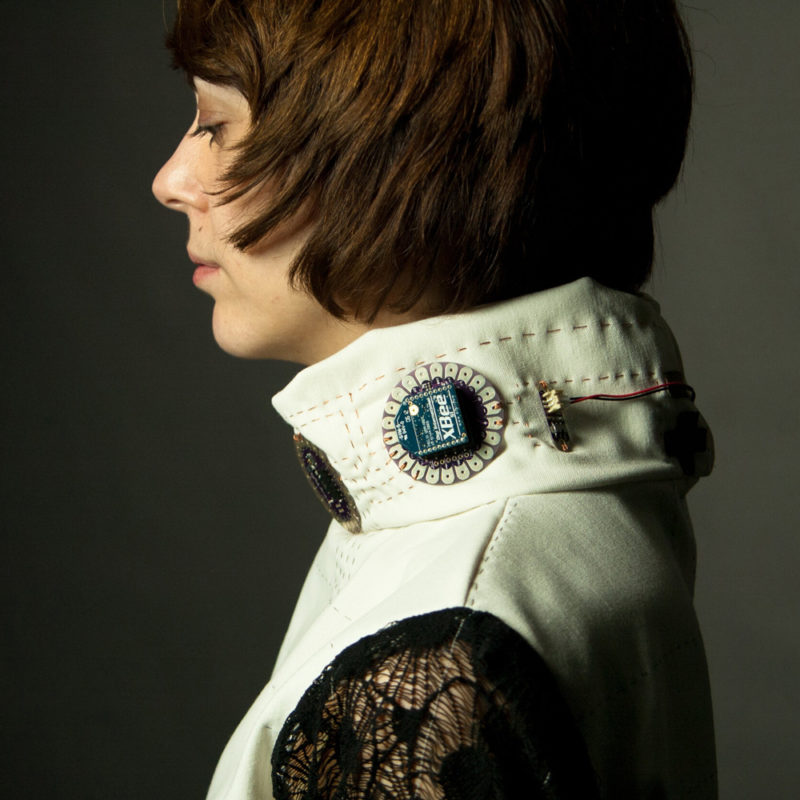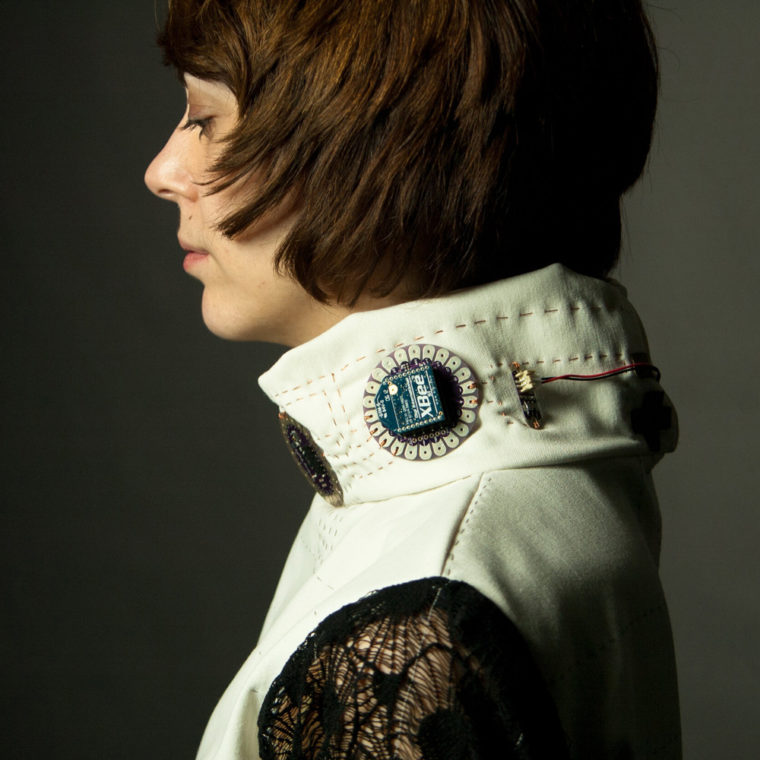 Afroditi Psarra
Afroditi Psarra is a transdisciplinary artist and an Assistant Professor of Digital Arts and Experimental Media at the University of Washington. Her research focuses on the art and science interaction with a critical discourse in the creation of artifacts. She is interested in the use of the body as an interface of control, and the revitalization of tradition as a methodology of hacking existing norms about technical objects.  
Related stories
By rethinking and redefining the functionality of an outdated knitting machine and integrating it into a new system, this installation proposes a different way to approach seemingly obsolete production processes and…
Idoru() is an interactive sound performance that explores wearable technology and the body as an interface to control sound.