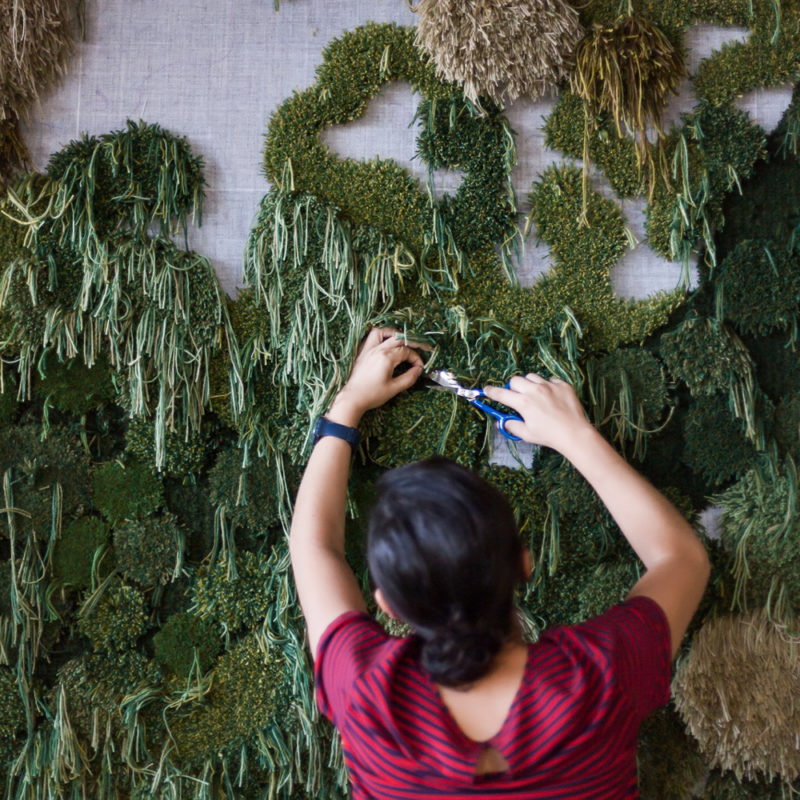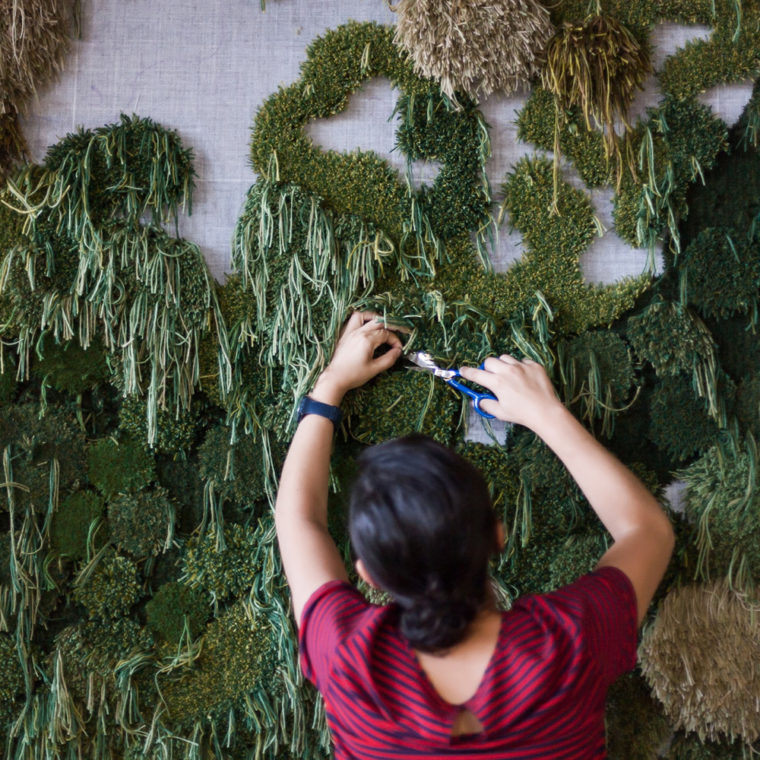 Alexandra Kehayoglou
Alexandra Kehayoglou (Buenos Aires, 1981) is a visual artist who works primarily with textile materials. She creates her pieces in her studio in Buenos Aires, utilizing a wide array of technical skills with which she produces works combining textiles, sculpture, and installation. She is primarily interested in production processes bringing together art and craft and develops functional works as complete works of art, in which knowledge of the materials, the technique, and the spectator are inseparably intertwined. 
Related stories
Alexandra Kehayoglou's collaboration with Hermès Athens, which heralds Spring-Summer 2016, is not fortuitous. Being the granddaughter of Greek immigrants, the artist recalls the inspirational words of Cavafy, hoping that her…
Alexandra Kehayoglou is a visual artist who re-defines carpet weaving by developing large format sculptures in textile media.