Product and Interior Designer Afroditi Krassa talks about her work, her approach to design and her influences.
Raised in the foothills of Mount Olympus, Greece, Afroditi Krassa runs a product design & architectural design, brand & retail identity, retail design and restaurant design consultancy based in London, UK. In the past, she has collaborated with major brands and manufacturers such as Cassina, DKNY, Ligne Roset, Innermost, E&Y, Pret A Manger, WMF, British American Tobacco and Phillip Morris. Her work has appeared in the most prestigious art and design publications worldwide and has been televised by the BBC, Channel 4, CNN and NTV. She has won numerous awards including the Edward Marshall Trust Award, the Guardian Best in Lighting and the 2007 Elle Deco Design Award. From political campaigns to car interiors, her work is always characterized by intellectual rigor, formal directness and an obsession with making the mundane less mundane.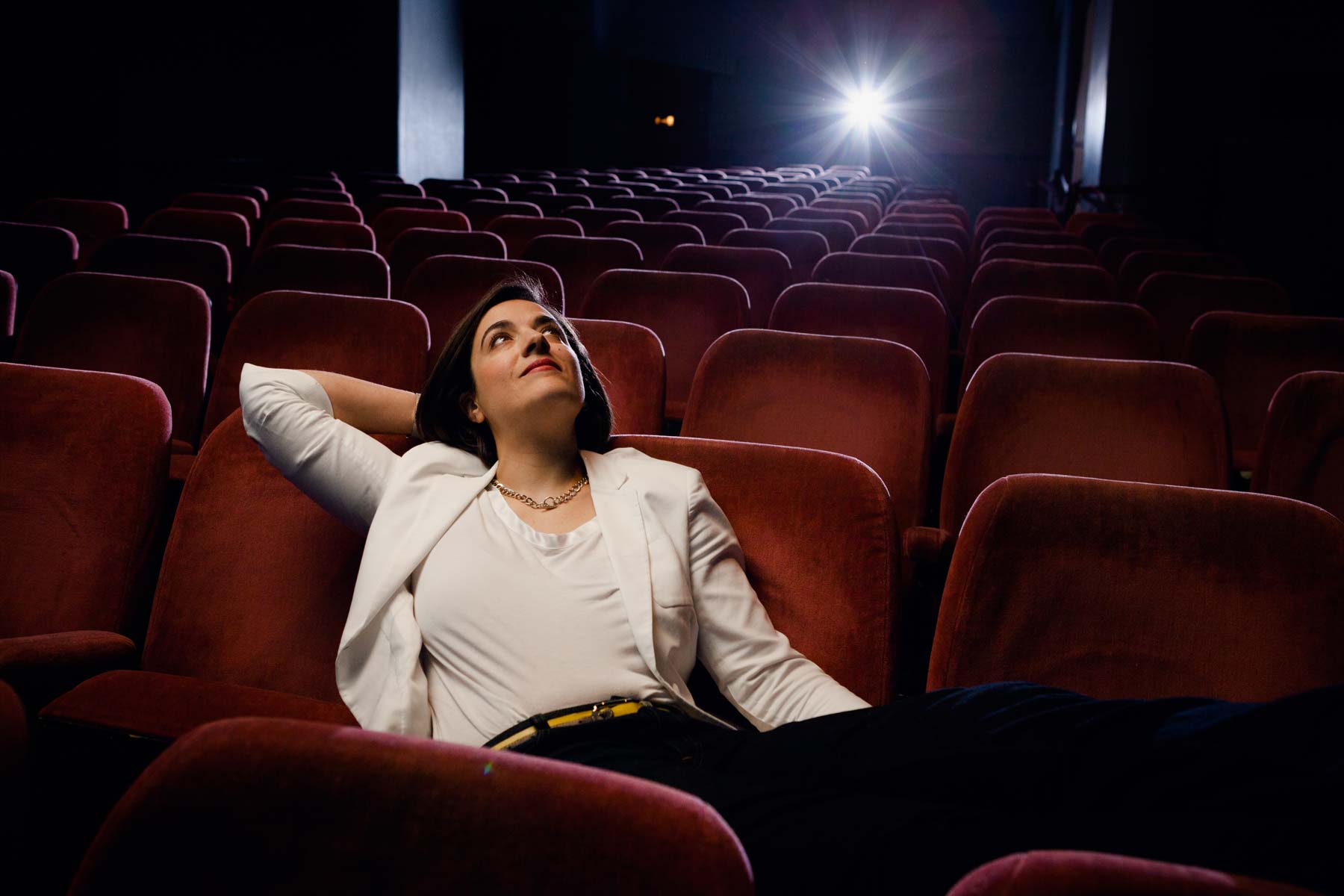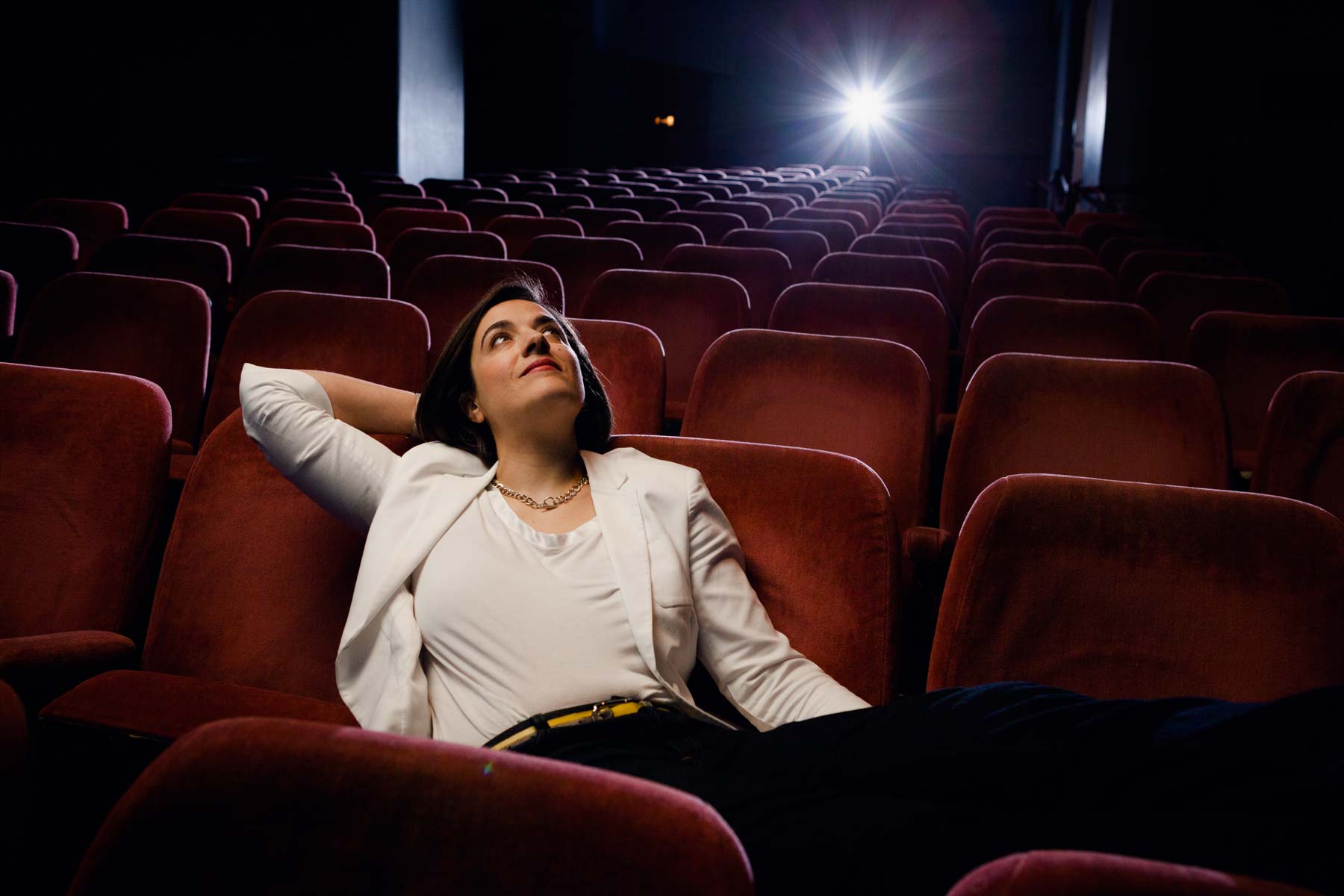 What made you want to become a designer? To be honest, I think it took me some time to realize that I wanted to be a designer, because as I was growing up in Greece I didn't even know what Design was. What I did know, though, was that I wanted to do something creative, ambitious and competitive, far from the normal path one was expected to take. So when my father wanted to know what it is that I want to do when I grow up, I asked him: "What are the careers that no women enter?" he replied "Shipping", and I said "Well that's exactly what I'll do!" without having a clue what it was. Being always a bit of a teaser, I wanted to enter a place that – in a way – I was not allowed to.
As I was growing up I was always creative, I loved drawing and making things, and by the time I was 15 I had also realized that I wanted to do something that would involve travelling, far from the office routine. Given the fact that in Greece there's wasn't much as far as applied arts were concerned, I came to the UK to do a course in Art and Design. It was during that time that I discovered Industrial Design, realizing – with the help of my professors – that I had a good 3-dimensional perception, and was also good with materials and processes. It was a discovery of something I felt I belonged in; it felt like founding my match, exactly what I wanted to do. So from then on, I could spend hours working non-stop, and it never felt like work, but rather simply practicing my passion.
You started your career by working for large companies and design offices. How did you decide to risk and build your own firm? How was the experience? I was very lucky to be employed by leading firms straight after graduation and I was actually the first female designer at Simon-Powell, one of the largest design studios in Europe. But at the same time I knew that being an employee was not my type; I was loyal and hard-working but I was never 100% punctual, I wasn't one to take orders and directions, not very good at working in teams and not very political in terms of working my way up the hierarchy. I was all the wrong things that an employee should be.
So I decided to leave the company and do an MA with a clear plan of it being a stepping stone into setting my own business. However, I soon became aware that running a business is part of a whole new learning curve, one that we're never taught in college. I found myself confused, stressed-out, without any money or a real plan, wondering if I had made the right decisions. In the midst of it all, I decided to share a small studio in Battersea. I bought a scooter and a laptop and – without realizing it – I woke up one day and I had a studio. From then on, I started trying out different ways of bringing in business, testing things in a rather organic manner, without following the typical business plan. It seems that it worked out, as on the way I saw many people with more structured plans close down their businesses, while mine is still standing. So I believe there is no right and wrong, there are no specific rules one has to follow, apart from doing things the way it suits him and his character. That's the best and most honest way of dealing with life.
You have worked in various projects with special design needs and constraints, such as for example the Heston Blumenthal restaurant in Heathrow, London. How important are the constraints of a project's brief for your design process? I think you're right in pointing that out. Even as a student, I remember myself choosing projects that had constraints in them rather than having open-type of briefs. I think it has to do with the fact that I'm quite indecisive as a character, and in projects with very tight parameters many decisions are already made for you. It's also got to do with me as a character wanting to kind of break rules rather than follow them. It poses as a challenge and I quite enjoy this active role of questioning things and pushing the borders rather than accepting them. The Heston Blumenthal in particular is a project that had extremely tight parameters, as airports are governed by strict rules and regulations. But even there, we managed to fit-in a real wood-fire pizza oven in the middle of the space that – although initially seemed ludicrous to even ask the question given all these fire-safety regulations – became a central feature to the design and probably the only airport restaurant in the world that has something similar!
Sometimes it even works the other way round. We approached the design of Dishoom, an Indian restaurant with a very open design brief, by establishing all the stereotypes that people have around Indian restaurants and ignoring them by trying to do something completely innovative. In many ways this idea of breaking rules and stereotypes and clichés has now become very integral to us as a process, for every project that we take. We call it the Salmon: similar to the way that this fish swims upstream, we feel that when everybody is going downstream, you need to look in the opposite direction. It's not necessarily a better way – many salmons end up dying from exhaustion when they reach the top end of the river – but it's definitely different in terms of producing innovative results, and more fun in my opinion. It's not always the matter of being the opposite of the norm, but it's important to understand what the norm is and decide whether to break it or not.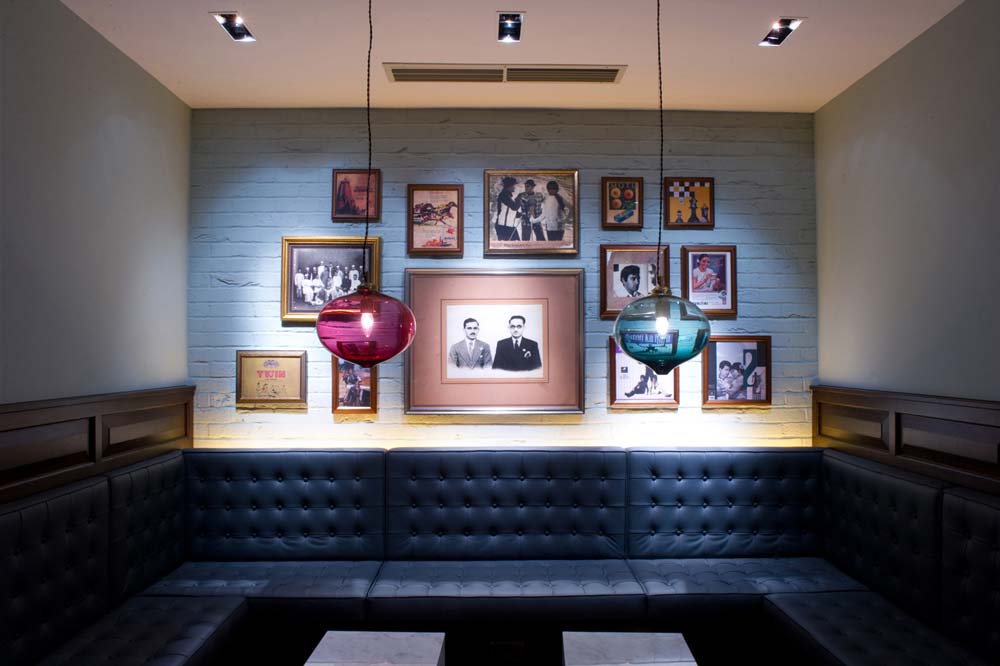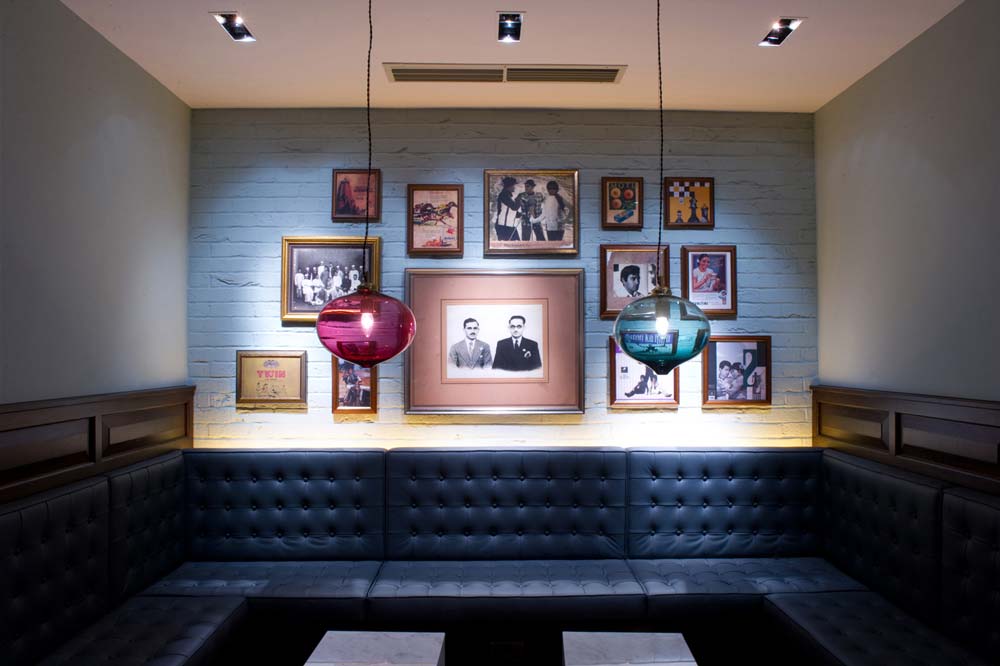 Sustainability is a big thing nowadays. But it seems that even though everyone agrees that we should design and produce in a sustainable way, most products, processes and materials we use are still far from being environmentally friendly. How do you incorporate sustainability into your design process? The role of the designer is to create products or create experiences and services that are new, and by definition the creation of anything new is bad for the environment. The best option a designer has – if he really wants to be sustainable – is not to design anything at all. Whatever new is created will always end up using planet resources, whether it is energy or raw materials, no matter how sustainably it's done. It's very hard to decode materials, and whether e.g. a wooden floor is sustainable or not, is in reality a very grey area.
Of course within that framework, one has some capacity to do things as sustainably as possible. I truly believe the best way around it is to try and design products that have a long-lasting value, by using intellectual wealth and innovation. A product that's truly solving problems, that's rich in value and has been designed without using trends and marketable ideas just to sell quickly can hopefully prolong its life on this planet as much as possible. That for me is a very logical way of dealing with that issue, as everything we design will – at some point – end up in the bin. Products form part of a cycle of consumerism where one replaces another. And while one no longer gets to work with design briefs similar to the ones in the 50s in America – which would call for short-lasting products that would break down and need replacement – at the same time such a practice still comes to the benefit of every manufacturer.
You have designed products, restaurants, brands, and recently a cinema. Is there something specific that you would really like to design sometime in the future? I've always wanted to design something related to eating in an airplane. I think flying and travelling has been such a stale, unexciting experience for the last 30-40 years, it's almost gone in decline rather than up. At the same time I think there is something about eating in a completely different environment, in compression, with a specific noise, a completely different multisensory experience than the one we have when sitting on a table in an everyday place. There is so much research done on how it affects our senses and our taste buds, but it still remains completely undersigned and unresolved.
I would also really love – like most designers I would assume – to design something related to a national identity-icon. During the Olympic games in Greece in 2004, I was invited to participate in a pitch to design the Olympic torch, but unfortunately I was far too young and inexperienced to do so. I am very proud of my Greek heritage and if there was another opportunity for me – or maybe a group of Greek designers – to design something that was massive national representation, such as icon that represents our nation in many ways, I would love to be part of it and give back to the country that created me.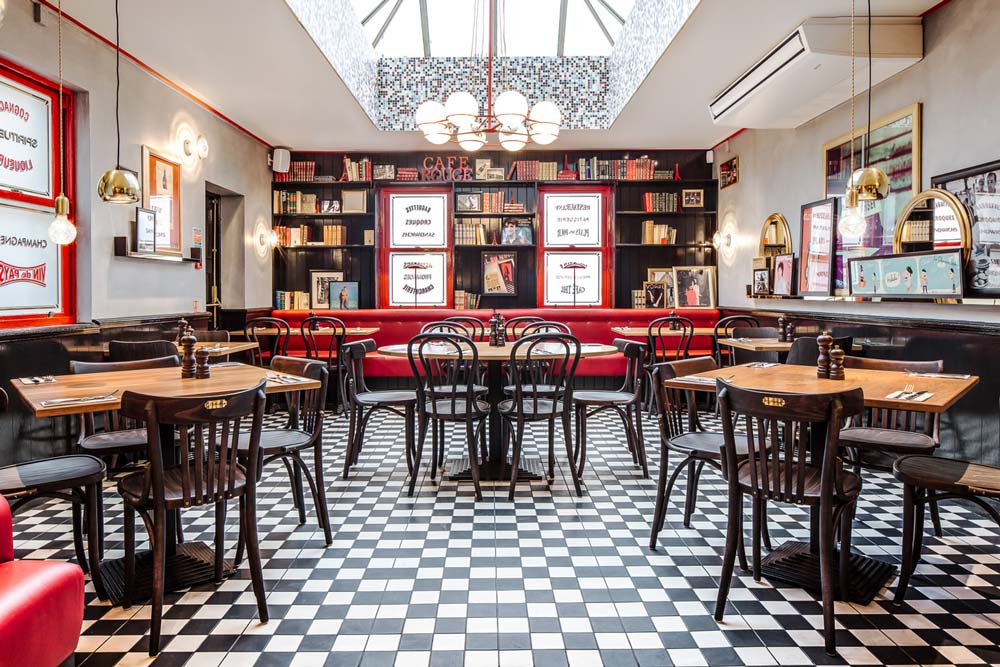 Most designers stick to their niche (product, graphic, interior, etc.) throughout their careers. How did you manage to break the boundaries and design so many different things? Well, I think that there are many reasons for that. To start with, I am very inpatient as a person and I can't see myself doing the same thing in and out for a long time. I also find that designing something different and new can be very creative as a process, as you approach it in a fresh way, with no pre-conditions or stereotypes. I'm more concerned when I end up doing something repeatedly – even in a successful way – as I think that you reach a point where you get so comfortable and confident during the process that you repeat things over and over again, and that includes a lot of mistakes as well.
While our studio has become quite well known in the last few years for its work in the hospitality industry – bars, restaurants, hotels, cinemas etc. – we approach our work from a rather holistic perspective. We come up with an umbrella concept that can be applied on anything related to the projects, such as the music, the presentation of the food, menus, uniforms, and obviously interior design. I think that's really important and a key to the whole process, as it not only gives us a consistent and strong creative direction, but it also makes it easier for us to work on projects in different sectors as well. We are especially interested in opportunities that allow us to change the status quo by doing things beyond the expected, and that usually happens when one gets to work with people who are equally visionaries. That's the most important for me, so I try to judge the project rather than the sector that it is within.
Do you believe that there is a designer that has influenced your work significantly? I am constantly inspired by the work of others, people from different sectors, alive or dead. Having gone through an education path of product design, all my heroes used to be product designers or architects. But the great thing about working in different areas of design is that you're exposed to the work of people in many disciplines and background e.g. chefs, musicians, film directors and fashion designers, and that becomes part of a great learning curve.
For example, as part of our work for the Heston Blumenthal Restaurant in London Heathrow Airport, we had to research the fashion of the 60's because we wanted to bring that element of glamor to the space. I then discovered André Courrèges, a French designer who made minimal, bold, almost graphical dresses, using new materials such as transparent plastics. They were almost space-age in the way they were designed, at the same time following an extremely clean and modernist, almost architectural approach. I found his work inspirational and it ended up influencing my approach to that project. Films can also become sources of inspiration, as they're kind of mini-worlds and a great way to describe the general feeling of a space. As an example, I would bring the work of Baz Luhrmann (director of Romeo and Juliet, 1996) and the feelings induced by the saturation, intensity, and richness of the colors in his films.
You have said that if you weren't a designer, you would want to be a chef! How come? Does it have to do with the creativity involved in cooking and the (similar to design) process of mixing different ingredients to create an end product? Well, being Greek, my whole world would revolve around food as I was growing up. My mother was a working woman, and she would call me from her office to describe over the phone a recipe for lunch for me to execute on the other side of the line. It was also the result of sitting with my Granma, making pies, deserts etc. In Greece we love food and, as some of my friends that have visited the country noted, people might be sitting for lunch and already be discussing what they'll prepare for dinner. I feel that people coming together to eat is a sacred, relaxing and emotional act. It's a half an hour a day during which they connect with their bodies, by providing it with food and energy and hence it's fundamental to anybody's culture.
But I also think that the process between the two is very similar. When I used to teach designers, I would try to explain the process of design in cooking terms. I think that the way you put ingredients together, process them and create a new piece is something that everybody can relate to, one way or another. Sometimes the parameters are tight and you have to make something out of very little, while at others there is an abundance of parameters and you have much more freedom. Cooking is an applied creative area that has a business entity to it, but is still very creative. I feel that I can relate to chefs and their process and perhaps that's the reason I love designing restaurants.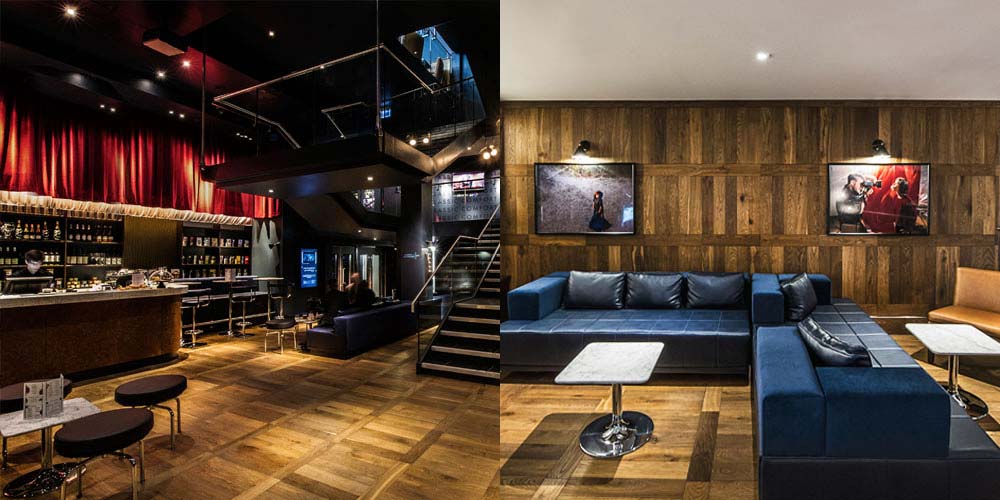 The Curzon Victoria Cinema in London
It seems that there is a continuous shift from people buying things to buying experiences. How does that influence your work? Can designers adapt and start designing experiences instead of objects? I think that, as the digital world has so much to offer nowadays and has become so competitive towards the analog world, what one needs to do is to add some sort of additional value to the spaces and products offered. For example, you no longer need to wear a watch, as you can see the time on your phone; or it's not necessary to go to the bookstore, as you can easily download a book. As the actual needs of people change through the use of digital means, the only way for analog products to compete is for them to become richer and more valuable, and offering unique experiences is definitely a way to do so.
That's the way that we approached the design of the Curzon cinema in London. While some would consider cinemas a dying world, given the ability to download and watch movies at home, the fact is that they offer an experience that one can't enjoy anywhere else; what they offer goes beyond the content itself. So instead of trying to get as many people in the auditorium and then straight out of it, we created something that is almost a hub for people to get together. There are spaces where you can watch movies and read books for free – almost like a library – or simply get a drink, attend events, Q&A with directors etc.
Some countries have very distinct design identities, such as Sweden or Japan for example. This doesn't seem to be the case for Greece. Why do you think that is? Does it have to do with Greeks not fully accepting and embracing their tradition and identity just yet? I think that in order to have a design identity, you first need to have a current cultural identity. Unfortunately Greek modern history and culture have been so jiggered and broken up and so little of it has been exported, that it's been very hard both to come up with one, and also for the world to sort of stereotype it. For example, people in the UK recognize Ancient Greece and probably Greek island architecture as very iconographic of the country, but beyond that there's a massive gap. Not much has been exported and, as far as design creation is concerned, there's hasn't been anything new for a really long time. I think it's up to our generation to create a modern-type culture that's also exportable in that sense.
Do you think that your work as a whole has influences from your Greek heritage? It does in many ways. Rather than my actual designs, I would say that Greek culture has influenced a big part of my thinking. As during our modern history we have been poor as a nation and with very scarce resources, we have been forced to create things out of very little. I would say that, going back to the cooking analogy, it's the ability to be able to make something out of only a couple of items that have been left in the fridge, and I find that very admirable. It's not about abundance or luxury, but rather using few things to create something strong.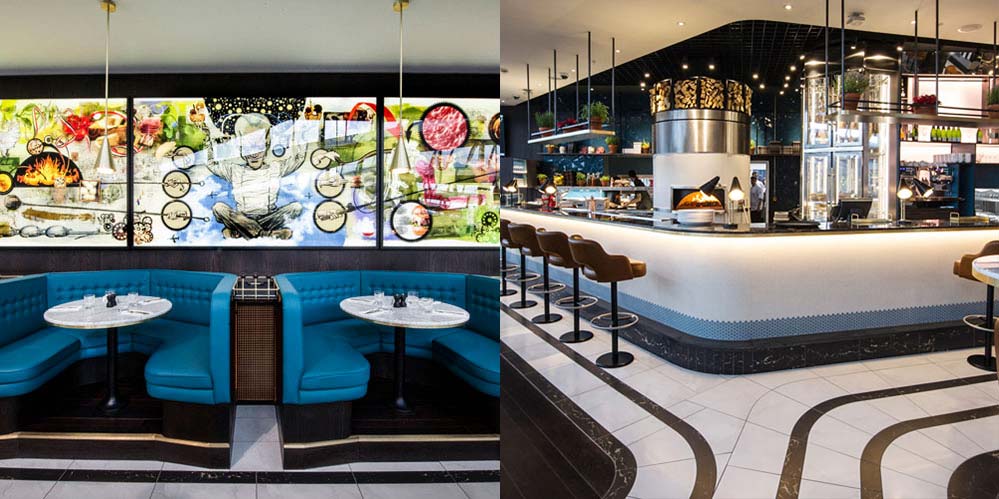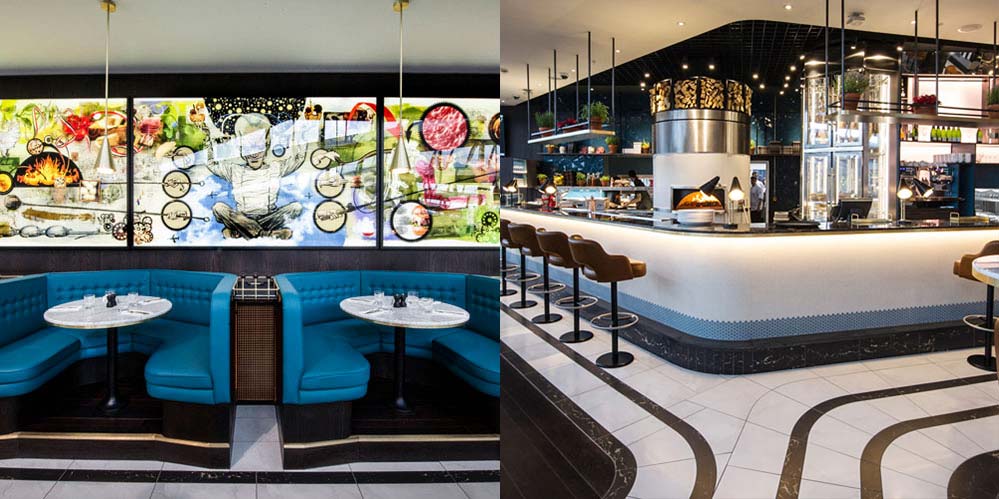 The Heston Blumenthal Restaurant in Heathrow Terminal 2
Greek food seems to be a new hip in London these days. Have you visited any of the new restaurants in town? That's true – it's also the first time that we're working on Greek restaurants, too! I think that was has happened is that, as a result of the ongoing economic and social changes in Greece, a lot of chefs have left the country and moved to London. Many of these restaurants approach Greek cuisine in an innovative way, fusing it with new ideas and concepts, but to be honest, I think it's a shame that none of them has managed to go proper, Greek tavern-style, in the sense of it being casual, simple and authentic. There's a gap there for me and I would assume it's related to the fact that people in London are not that familiar with Greek food and hence it needs to be somehow transformed.
Do you have strong links to the Greek community in London? Absolutely. I've been very close with the Greek community in London during these 22 years I've spent here and it's something I'm very proud of. I've got a close circle of people in the creative industries, such as designers, photographers etc., people that run their own businesses and help each other by collaborating and exchanging ideas. I think it's great to have such a support system of people to share both friendship and professional interests.
What does your everyday schedule look like? I would say that I spend around 50% of my time in the studio, working on projects with a small team of great people and coming up with new ideas, in a great environment – that's the creative part of my schedule. The rest of the time I'm in meetings, travelling, visiting sites, testing and checking out things, all parts of activities that one needs to follow in order to keep up with things. Overall, I'm very happy with what I'm doing. I feel that I have a very blessed life, and I feel that work for me isn't really work, but rather something that I wake up and I look forward to doing – well, apart from dealing with accounts and numbers! In my personal life, I enjoy spending time at home, and having people over.