An interview with Aristides Dallas, founder of Aristides Dallas Architecture Studio, based in Athens and Tinos, Greece. Aristides Dallas was born in Athens, Greece in 1983. After studying architecture at the NTUA (2007), he establishes his architectural practice in Athens in 2008. At the same time, he works in the School of Architecture Faculty of the NTUA as a scientific associate and teaching assistant. In 2014 he launches an office in Tinos, where he lives and works to the present.
His work has been published in international reviews, awarded in Greece and abroad, as well as exhibited in various occasions, such as, the Biennale of Young Greek Architects, DOMES Awards and Greek Architectural Awards 2017 by the Hellenic Institute of Architecture. In 2017 he was selected as one of the best 40 architects under 40 all over Europe by the European Centre for Architecture Art Design and Urban Studies.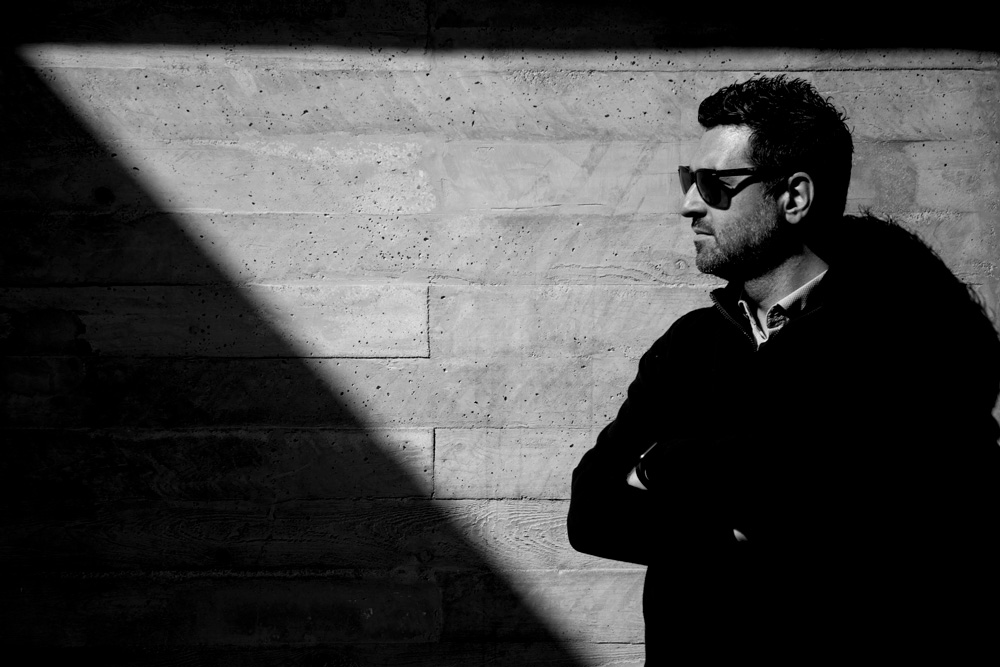 When and how did you start your own architecture firm?
Upon graduating, I started my architectural pursuit through a series of participations in Architecture Competitions. Feeling more ready to make my first steps, I decided to open an office in Athens. The economic and cultural austerity of Greece however, changed my course towards less creative architectural matters. Nevertheless, after some years I relocated to Tinos and made a second attempt. In 2014, Aristides Dallas Architects was realised, at first based in Tinos. Starting with smaller projects in the Cyclades, business gradually began to grow resulting recently in the need for a second office based in Athens. Now, Tinos and Athens work together in perfect synch.
How do you lead yourself from concept to design?
I believe that the course from concept to design is not a linear one. There is a constant back and forth there. As the design process moves along, it is crucial to return to the concept, evaluate it and see how it evolves in every step. These two are interconnected and interdependent. The first ideas transform into a clear concept and the concept becomes a point of reference throughout the design process. The exploration of the relationship between the first ideas, the concept and the design process is the pillar of architectural synthesis.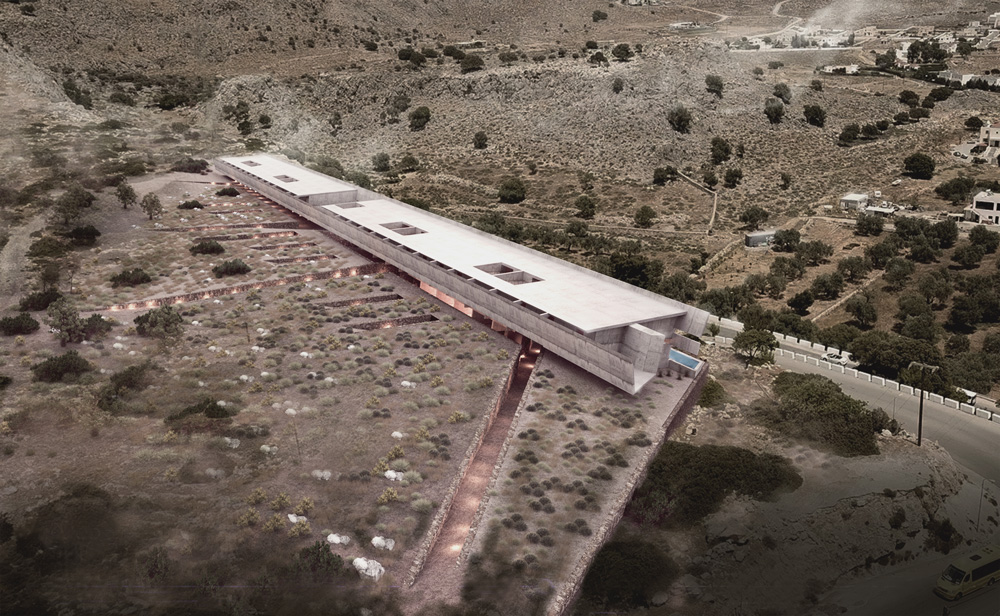 What is the relationship between human and nature in architecture?
Oscar Wilde once said: "If nature had been comfortable, mankind would never have invented architecture". The vast scale of nature is oftentimes an intimidating and distressing condition for man. When in nature, we search for the human scale or even a man-made element in order to feel safe and familiar and this is exactly what architecture does. Architecture has the ability to form the relationship between human and nature. While it is evident that this can be achieved through urban design in our cities, at the same time, as architects we have the opportunity to further this relationship, beyond public green spaces. The design of a house, an office, a public building or even a hotel can and should let nature in. Through architectural design, the limits between nature and building are softened or even completely obscured.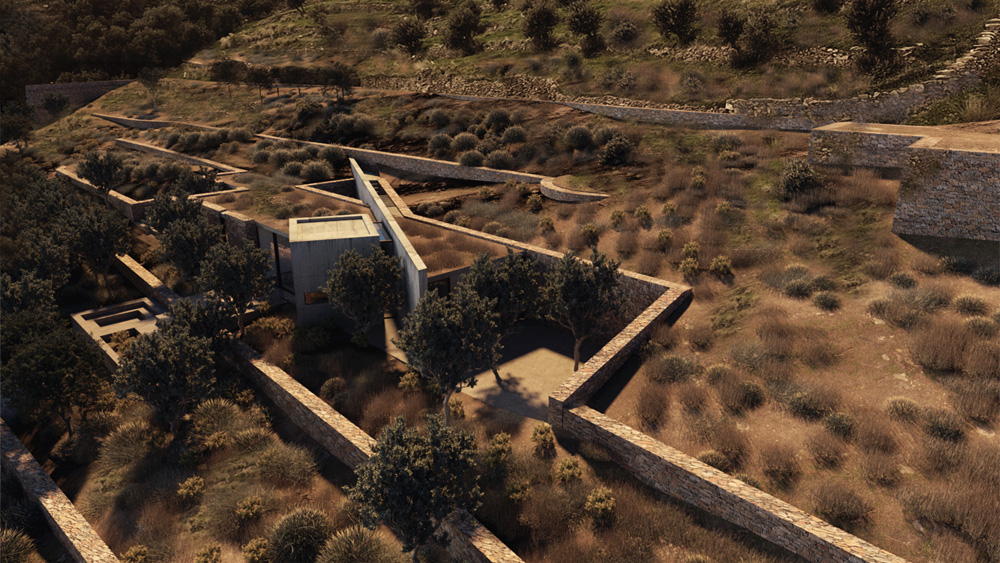 Living and working in Tinos island, how do you conceive Greek island architecture? What makes this environment so special?
Greek Island Architecture and especially that of the Cyclades has some certain constants. The adaptation of these constants, filtered through our lens, became our architectural language. The cube, with its scale, standard proportions, and small openings is the tool of architectural composition and it is widely linked with cycladic architecture. The synthesis of the cube creates a manmade order in the landscape without becoming overbearing.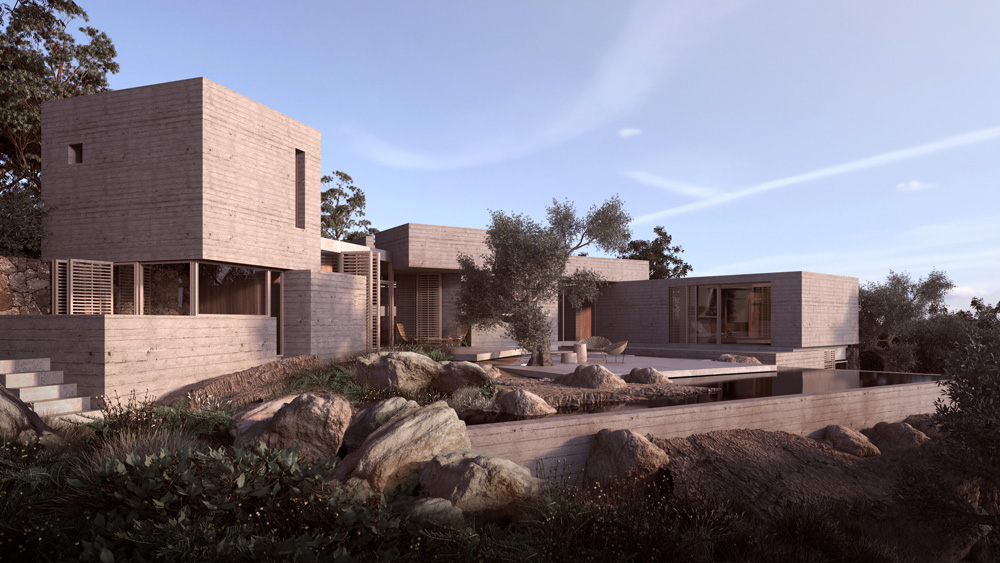 However, the repetition of this module is the characteristic of the residential areas of the islands and can be used as a design tool in such an environment. This cannot be the case in the pure and untreated landscape. Let alone in the landscape of Tinos and other islands, that has great variations, from mountain to sea or imposing rock formations like Volax. There, architecture must not disrupt the scenery. It should blend in with it and leave the most discreet imprint possible. The rocks, the ground, the sky, these are our influences when we design in an empty and wild landscape.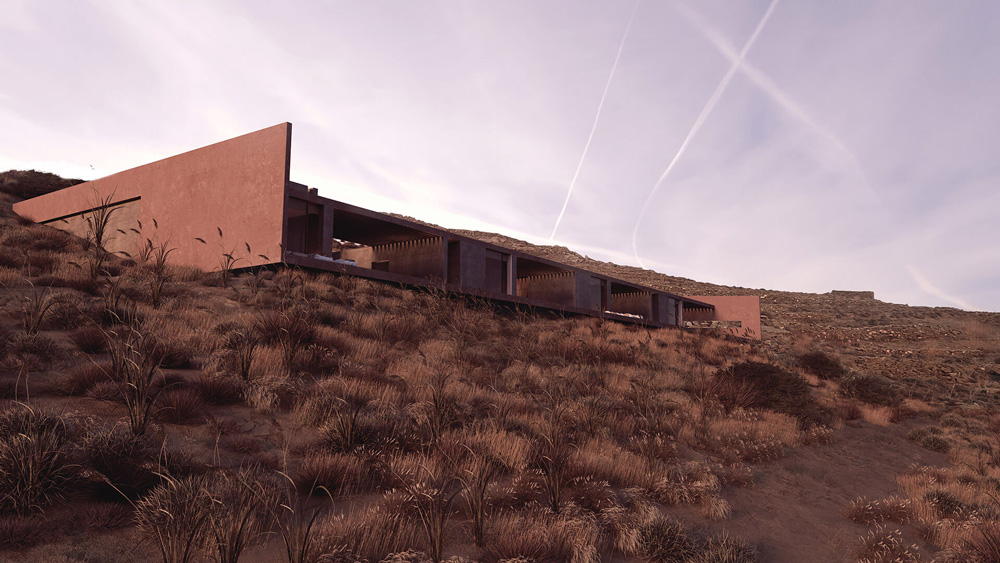 Greek island architecture is so complex, yet has a raw and authentic realness. What is exactly the potential that this gives you in terms of designing?
Greek Island Architecture in its basis is characterized by simplicity, clean lines, practicality, the truth of the materials, textures and earthy colors. Our works often share the same principles. Through the filtering of this traditional architecture through our personal lens emerges our architectural language. However, as we discussed the authenticity and complexity of our architecture emerge from the land and the different characteristics we come across in each place. For example, the North wind is a fundamental parameter when designing in the islands, because the sites are exposed to it. Cave houses and protective walls were traditionally used to shelter against it and they have now become prominent elements of our works. The unique scenery of each site provides the canvas for a very different approach in each of our projects, using though a standard vocabulary.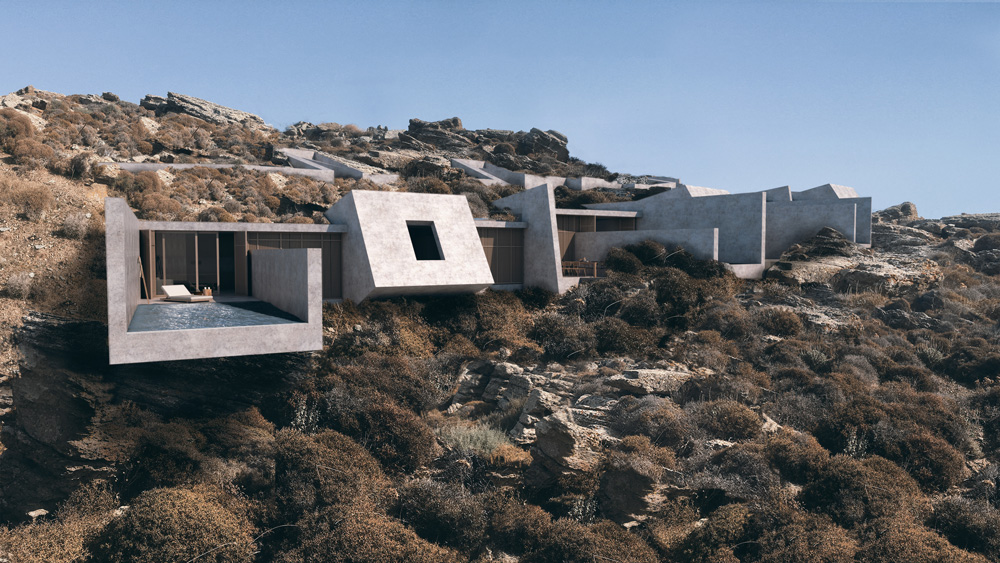 Your work takes elements of Greece and puts them into a contemporary context. What is the relationship between the past, the present and the future in architecture?
The relationship between past, present and future in architecture is a dynamic one. It is natural that in a place like Greece, with its rich history, the present of architecture feeds off of its past and shapes its future. The interpretation of the roots and the adaptation of traditional elements through a contemporary perspective is necessary. Especially when you design in a place that has such strong connections with the past and also needs to blend in with a virgin landscape.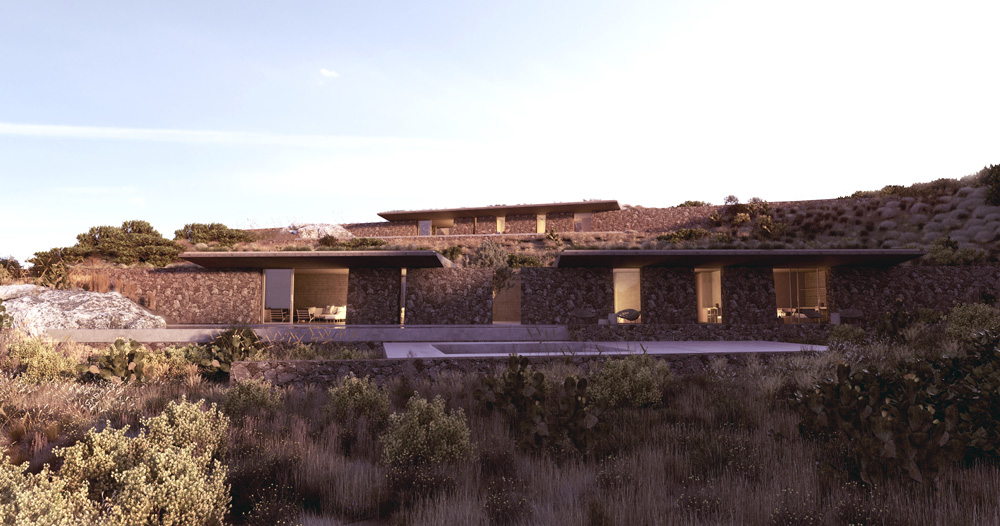 Is Greece a "timeless" place?
Greece can be characterized as timeless and certainly its long history contributes to this portrayal. In almost any part of Greece you can find elements in space that confirm this rich history. Many time periods coexist in the built environment, from ancient temples, roman markets and byzantine churches to neoclassical houses, modernist blocks of flats and postmodern buildings, creating a collage of history and architecture in space.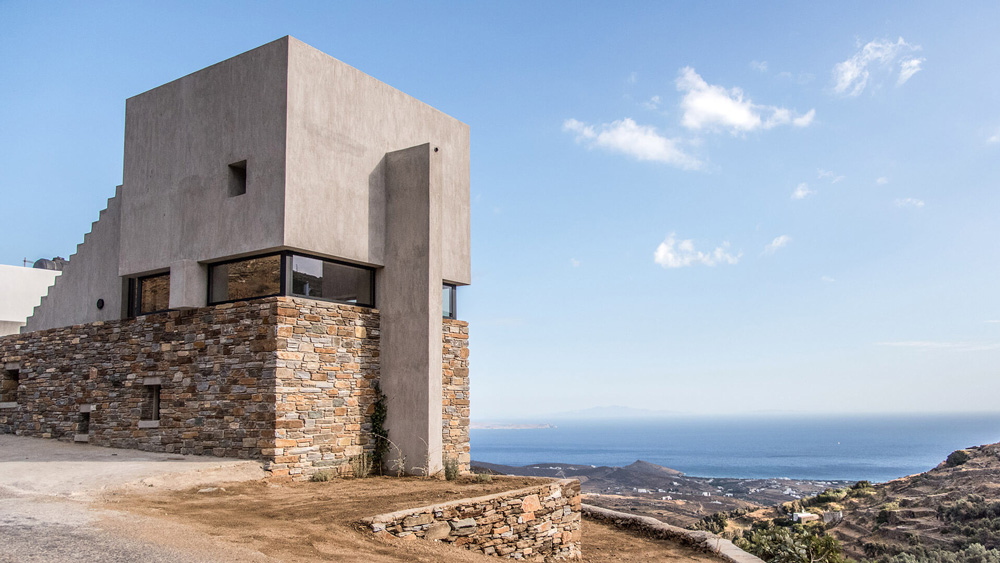 What are your thoughts on minimalism? Do you think that materials come second in designing a space?
The term minimalism often brings to mind vast empty spaces. However, for me minimalism is not about emptiness or the lack of color. It is about the disarming clarity of the idea. It's the ability to get rid of anything worthless from the proposal and distill the very core of our vision.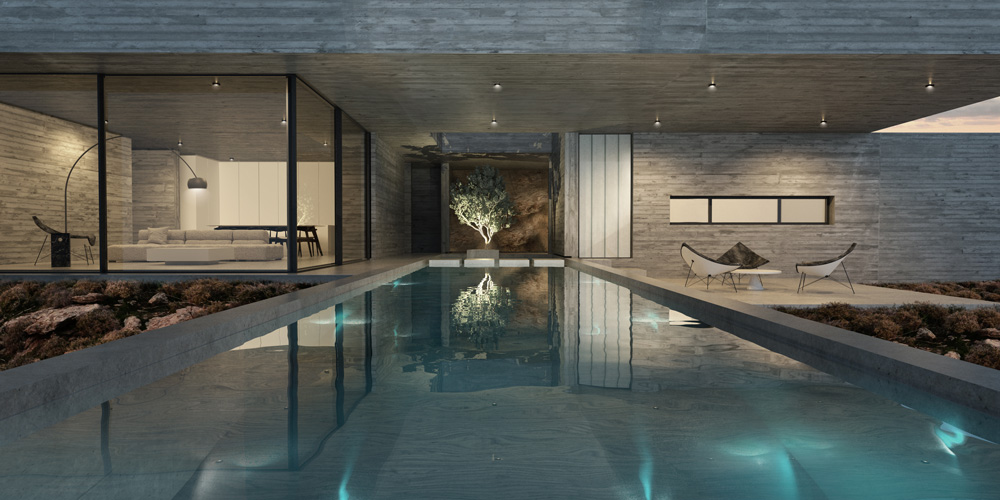 As for the materials, their importance in the design process is critical. They can completely transform the spatial experience and they can convey a very different atmosphere depending on their use. A certain processing, refinement of materials and composition between them, is what ultimately breathes warmth and coziness into a space. So, they cannot be overlooked or left behind during the designing of a space.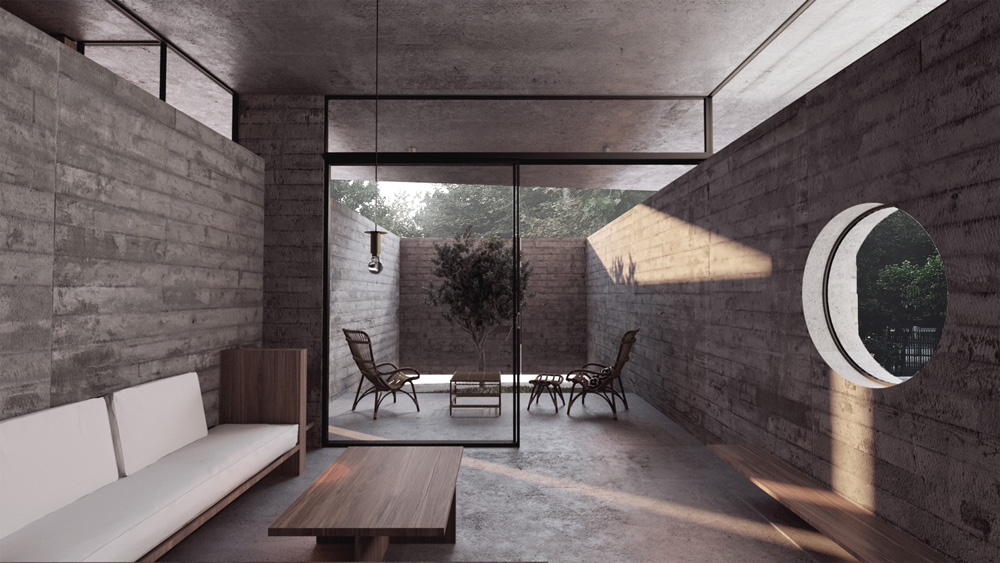 What do you hope for the future?
My hope is for people to understand the importance of architectural design when creating any kind of space. Architecture should not be perceived as a luxury but rather as a necessity. It can lift the spatial experience and make the most out of a space, completely transforming the everyday life of the user. We shape our buildings and therefore they shape us. Furthermore, I hope for more young architects to find a way towards creation and quality in designing. It is a long and often difficult road.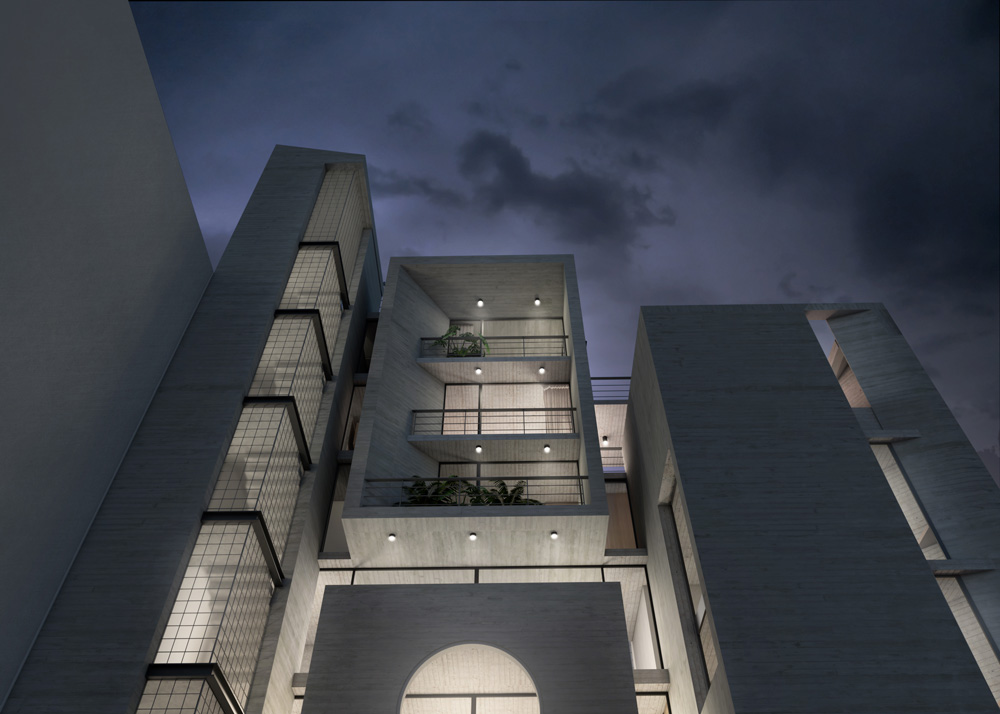 Give us 3 top tips for Greek, young, inspiring architects.
My advice to young, aspiring architects is to have patience and persistence but above all a great passion for architecture. Producing architecture of quality is not an easy task. It requires a lot of hard work. As Picasso once said although inspiration can be late, it exists, but it has to find you working. Architecture is everywhere around us and it is important to have heightened senses and open eyes and ears. It requires pursuit and constant learning. Young architects must be curious to ask and learn. There is nothing wrong with saying "I don't know" instead of thinking you know everything. This is also our own attempt: constant evolvement.