In this interview, Greek-Australian photographer Bill Gekas talks about his work, influences and working with his daughter. Born and residing in Australia, he is a multi awarded and published fine art portrait photographer. Self taught and by learning the intricacies of photography since the mid 90's, his admiration and respect for the works by the old master painters has influenced his stylistic approach to the craft. Although he occasionally shoots commissioned work, the renowned and exhibited works are primarily of his young daughter portraying a protagonist in a storytelling scene, a universal child.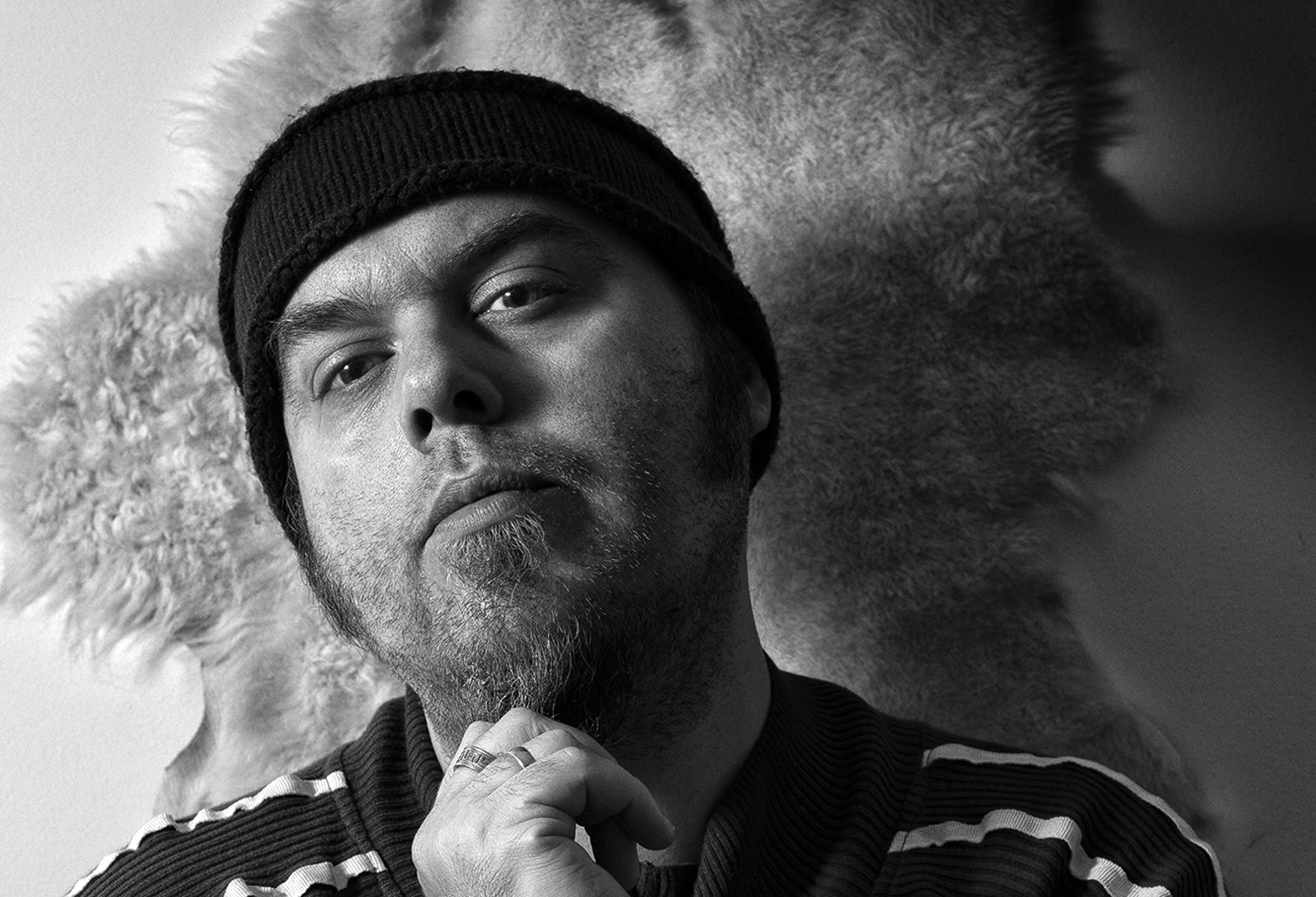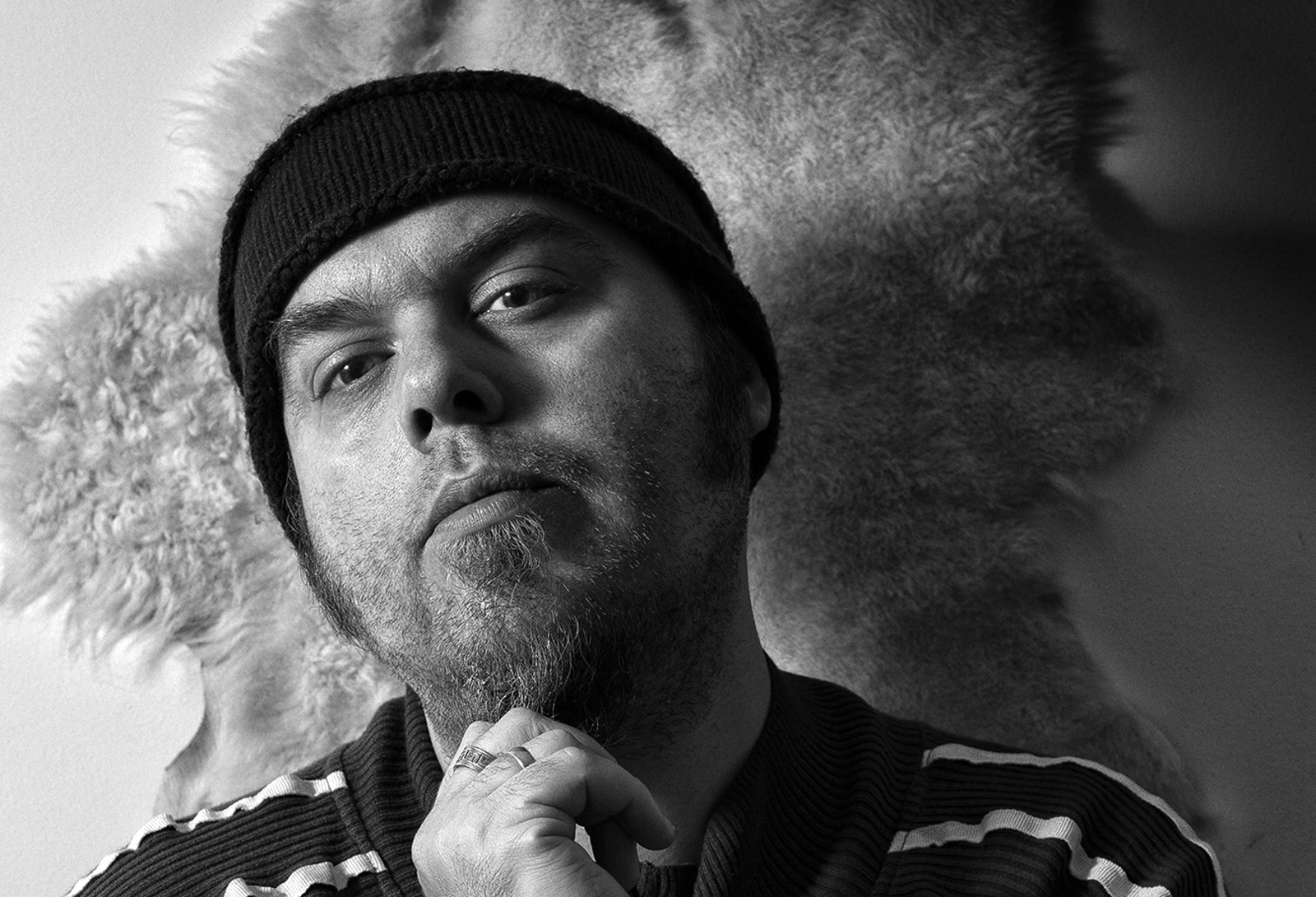 Your work has a very distinct style. What has drawn you to this fine art portraiture? Portraiture is my main domain now although before 2005 I was shooting a bit of everything from still life to street and even some landscape. The irony here is when I started shooting in the early days I never considered portraiture much as I wasn't exposed to the great past portrait photographers. Once I discovered the works of Arbus, Karsh, Penn, Beaton etc. then it changed my perception of it. I immediately knew that I wanted to shoot portraiture, surreal type portraiture with a fine art aesthetic, work that demands a second look.
How does the process work for you exactly? Do you decide on the photo setting and details prior to the shoot or you start with an idea and find your way step-by-step? All my work is carefully thought out weeks and in some cases months ahead before doing anything about them. I've always believed that the shot has been taken in my mind and then it's just a matter of applying the technicals and executing the shot by pressing the shutter. I may have seen something I was inspired by, an old painting, a photograph, a foreign film, inspiration comes from a lot of places and I may take an element from something I've seen, another element from somewhere else mixing these elements together and molding them to make something my own. Much like taking and mixing ingredients from different recipes and then creating your own recipe. All this however is done in my mind, the next step is always to sketch it in my scrapbook of ideas so they're not forgotten as in most cases I won't look at these concepts till much further down the track.
Where do you draw your inspiration from? These days inspiration is only a click away and there are many photographers and artists whose work I find inspirational. Many of the ideas also come from my appreciation of the works by the old master painters. Caravaggio, Vermeer, Rembrandt, Raphael, Velazquez etc. But I also find I get a lot of inspiration from watching foreign films. The unfamiliar in my life is always inspirational to some extent. However, photography being just another visual medium means inspiration should be sought from all visual mediums, be it paintings, drawings, sculptures etc. This ultimately opens up a much larger timeline to be inspired from.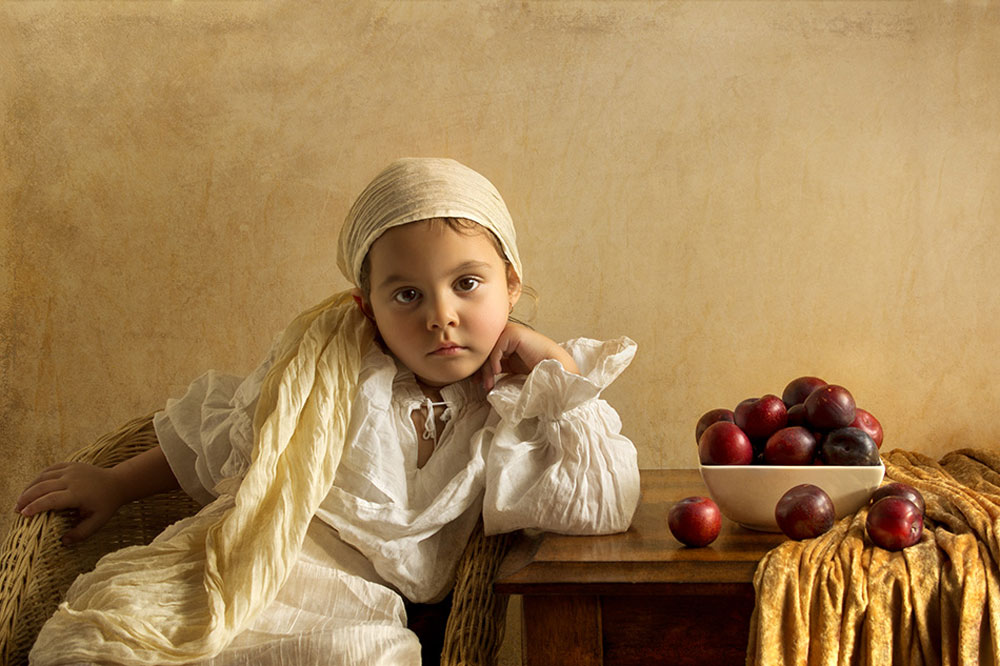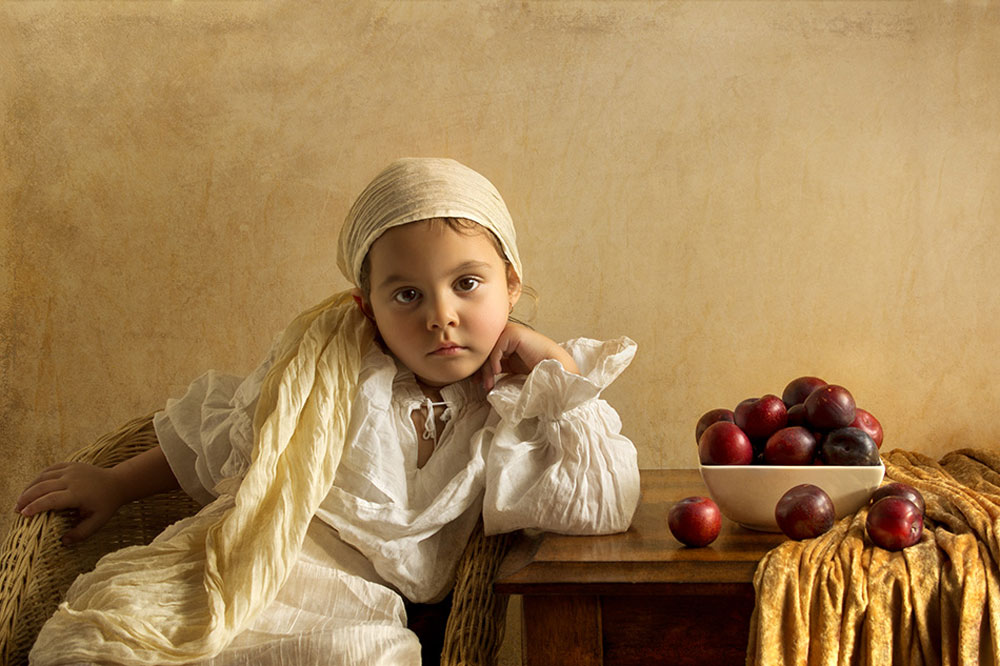 Bill Gekas photographs his daughter
How did you come up with the idea of giving your daughter a central role in many of your projects? When I started practicing and refining this style of creative portraiture on my young daughter Athena, the initial work was meant to be more personal for ourselves, as time passed I was still shooting her in different concepts and although in my mind I was shooting primarily for myself whilst refining lighting techniques I was actually subconsciously without realizing building a portfolio based on a painterly emotive aesthetic which my industry peers and general public found appealing. Since then for myself it has become more a study of a character whilst my peers and potential clients have seen her as a metaphor, a child portraying a universal child.
Is it difficult to work with children? Does working with your daughter make it easier or more difficult? Most that photograph young children are all too familiar with the difficulty in getting them to pose and to co-operate and this usually comes from the child becoming bored. The key in increasing your chances to nailing the shot with this type of stylistic approach lies in the preparation. It's absolutely necessary to have it all planned and worked out prior to the child entering because the minute the child enters the set the clock is ticking, give them 10 minutes or so and they have lost interest so you must get the shot within that short time frame or you better plan to shoot it another day. I consider myself very fortunate in that my daughter enjoys the whole process of wearing a costume and acting out a scene rather than just being a model. We've turned the project into a fun family creative collaboration once every few weeks or so.
There are photographers that still shoot analog. Do you find any benefits in choosing analog to digital? I started shooting with a 35mm film slr camera in the mid 90's, very shortly I found myself developing and printing my own b&w film in a makeshift darkroom. Although I was still shooting C41 and positives, I found having complete control of the process was great when shooting b&w film although the truth is I was never a fan of the messy and time consuming processes that came with traditional darkroom work. In 2005 when digital sensors were finally starting to catch up to the quality of film I made the switch to digital capture and a complete digital workflow. Honestly, it was the most liberating photography experience to occur for me. There was no more time-consuming technicalities to get in the way of the creative process and it was at this point the quality of my work improved greatly and my style started evolving at a much greater pace due to the time saving tools. For me the complete digital workflow was the best thing to occur and although I've thought about shooting another roll of film for sentimental reasons I usually remind myself why I shouldn't.
Do you think that your work as a whole has influences from your Greek heritage? There are some influences from my Greek heritage and upbringing fused into the works on a subconscious level although it's not something that is evident to the casual observer. In my upbringing I learnt and was exposed to the classical Greek arts which has sort of worn off in my work in trying to achieve that perfection that classical Greece was known for but it's never intentional.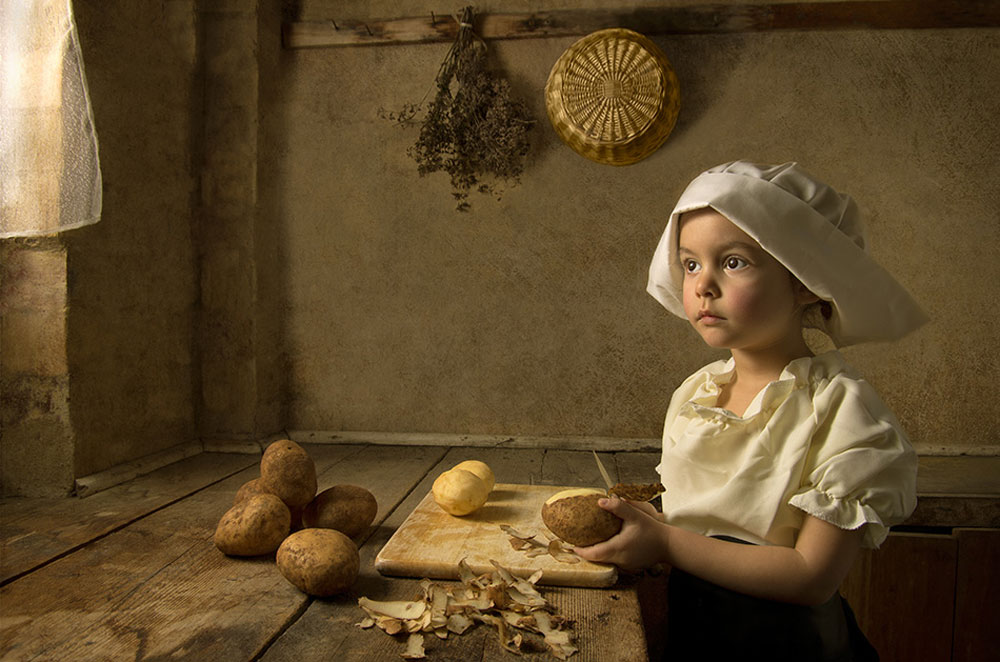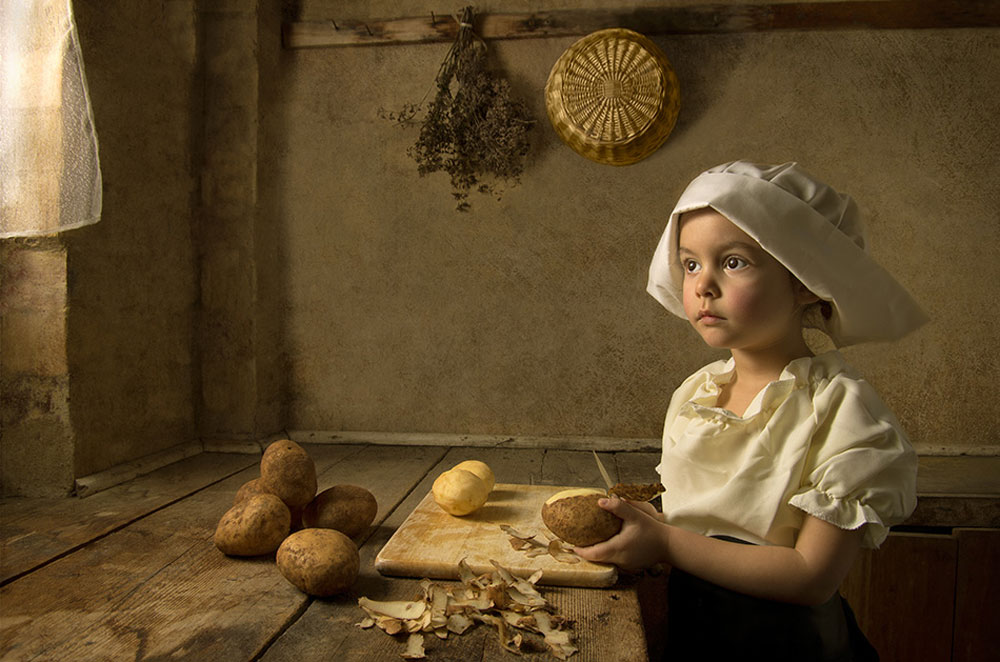 Bill Gekas photographs his daughter
How do you see Greece and Greek cultural production as a Greek-Australian? Greek arts and over the years on a more contemporary art basis have always been at a high respectable level. As a Greek-Australian I try to follow and keep up to date with the latest art movements in Greece whenever I can.
Do you follow Greek photography? I do follow the Greek photography scene and I'm fortunate that through my online social media outlets I have met and liaised with many what I consider to be world-class Greek photographers. These photographers specialize in genres from architecture, to landscape to portraits and it's always great seeing their works when published online or in magazines.
Most artists, designers and other creative professionals in Greece feel isolated from the rest of the world, despite the existence of the Internet as a tool for communication and being part of the European Union. Why do you think that's the case? Do you see it happening in Australia as well? This isolation from the rest of the world is what most artists wherever they are feel in certain parts of their careers and perhaps this probably resonates more with artists from Greece at this time due to the more recent economic issues the country has faced over the last few years. Although the Internet generally is a fantastic tool for communication and exposure the focus for aspiring artists really should lie with social media outlets. When the work is generally good, people worldwide regardless of any cultural and language barriers do take notice.
Cultural state funding is an issue with very different approaches in countries around the world. Do you think that the state should fund artists in order to boost and support the export of its national cultural production? To boost national cultural production and to expose cultural production to a worldwide audience, absolutely. But in the creation of art that stands the test of time, maybe not. At a time when most states are cutting back on expenditure it's usually inevitable that art and cultural spending are the first to suffer. Unfortunate as what this is I also look at it from another viewpoint and that is when times are difficult from an economic and social point, art flourishes, a reflection of societies emotions fused into the artists works, more meaningful work is created.