K-STUDIO is a design practice of 55 architects and interior designers rooted in Architecture and based in central Athens. The following interview was held with Dimitris Karampatakis, one of the two Co-Founders of K-STUDIO.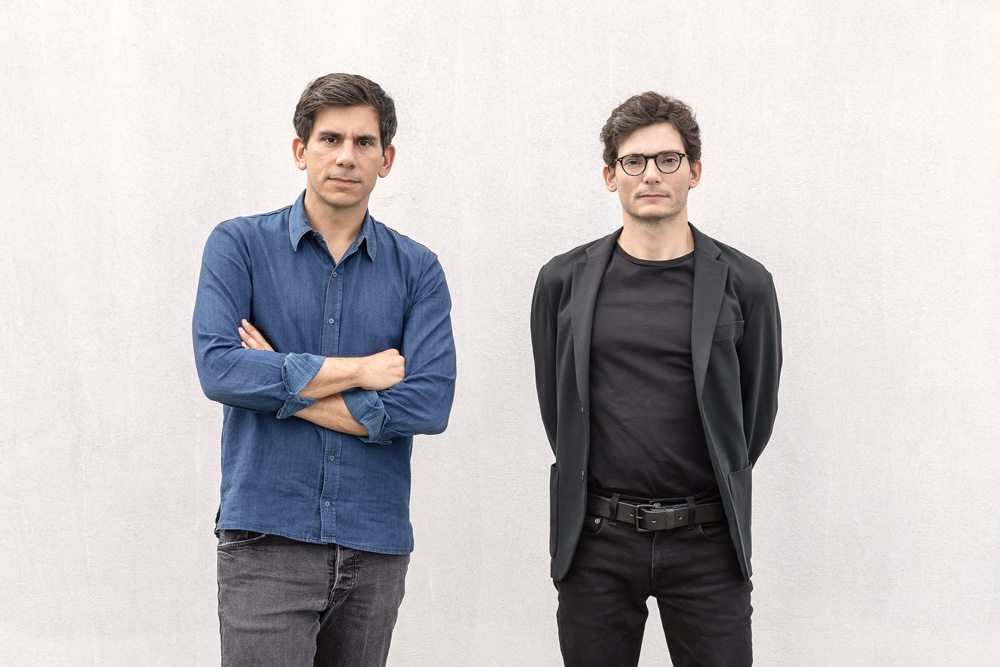 When and how did you start your own architecture firm?
While still studying architecture, I was invited by a friend to design a restaurant in Thessaloniki. The invitation was purely friendly, given that I had no proof of my capability to pull the job through, rather a matter of two friends wanting to do a project together.
The restaurant was Interni, and it gave me the chance to go head-first in a project that went full circle: from design all the way to construction, and seeing it in skin and bones. That was an invaluable lesson to what awaited on the other side of my studies. I got very excited by the whole world I got a glimpse of and got filled with confidence about what I actually would like to do after graduation.In my last year, I got even luckier when another friend asked me to design his house. That would be the pivot moment for starting our practice. In 2005 I started designing this private residence in Athens. During the process, it became quite clear that working on a project is quite different to running an architectural practice. The design team grew rapidly, as the need for collaboration became evident. My brother eventually joined me in 2006, and it was then that we put our heads around the idea of setting up a practice, where we'd have to set up a work rhythm and sustain it, while also figuring out how our architectural interests could shape an architectural direction for the studio.
For the first 5 years we set on exploring any option and possibility, and evidently most of the opportunities that appeared were not new-built but rather renovations and other small scale projects. Through them we sourced a great deal of experience, started learning from buildings and grew a keen love on 1:1 scale and the detail of making. Interior design allowed us to expand our interest in product design and its scale.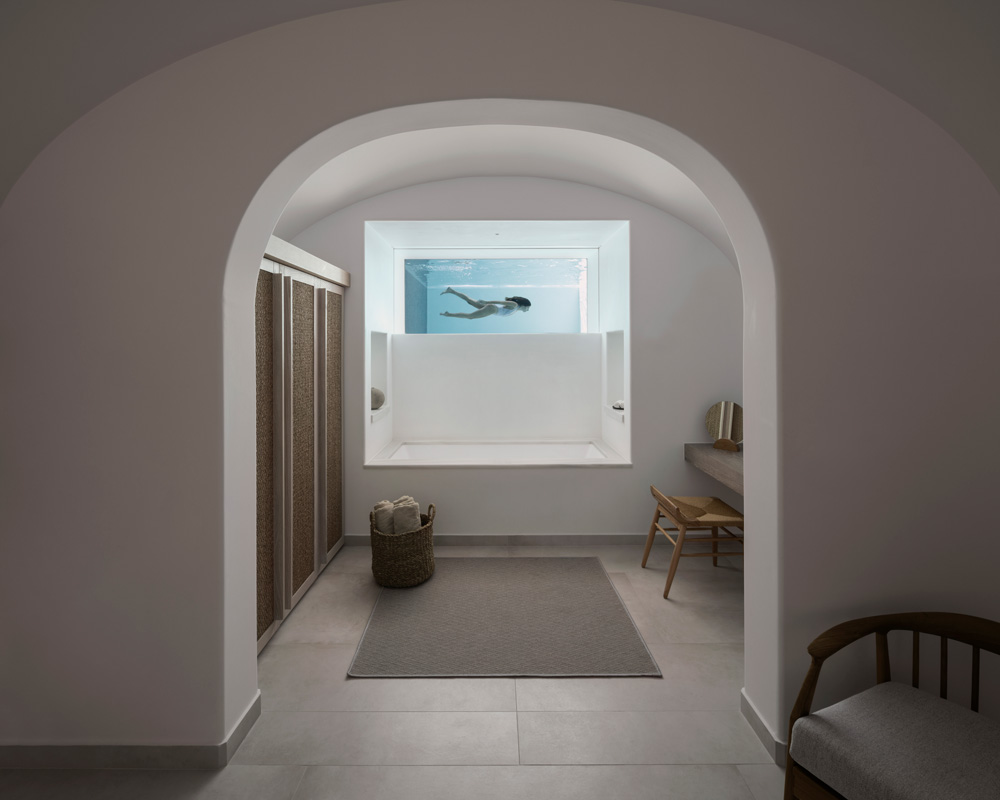 What are your inspiration sources?
Everything! As creatives, our mission is to see potential in everything. It is a state of mind, to see through the lens of creativity how things can evolve, used in positive ways, how requirements can be met, things can be preserved or made better use of.
There is no particular thing as a unique source of inspiration for us, rather than everything.
How would you describe your approach to architecture?
The studio adopts a holistic, contextual approach to the place we are found on each occasion. Thinking further than the mere building envelope, we imagine the actual feeling of being there, we construct stories for the visitor/inhabitant. The building we design will be the tool that will provide this multi-sensory experience.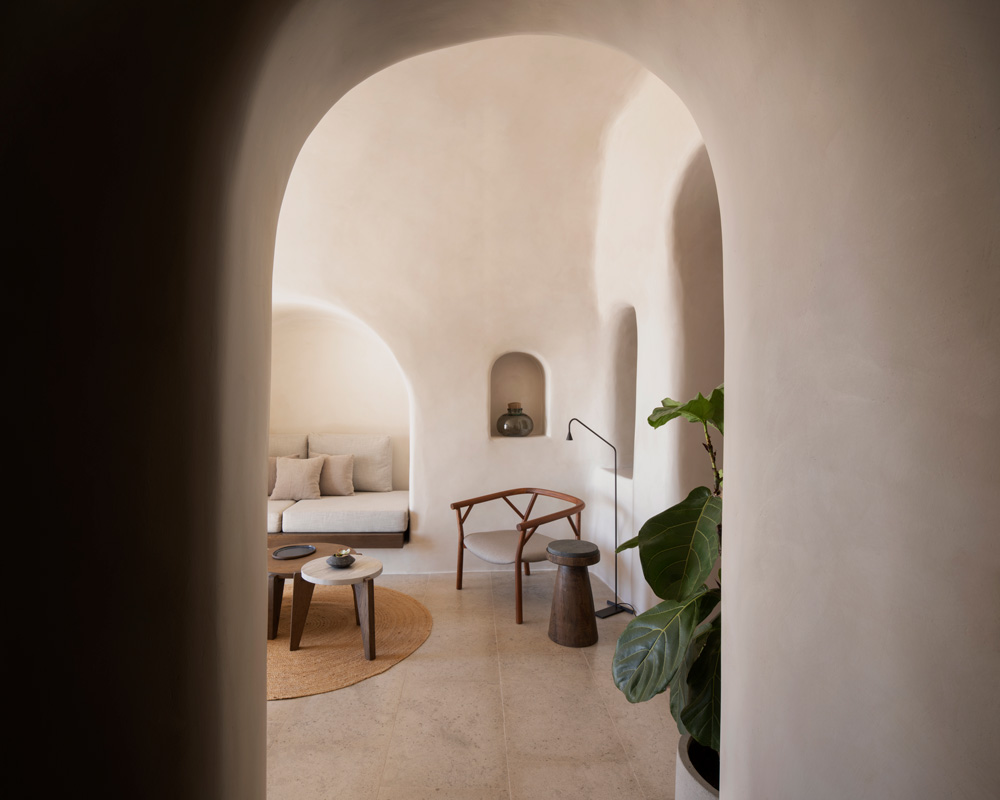 We see design as a way to tell spatial stories, through architecture, interior and hardscape design, in order to produce unique and immersive experiences.
This script needs to fit in multiple narratives, rather than a single-dimensional one. We are seeking to give constant responses and revelations of aspects.
In order to provide appropriate and meaningful proposals, we take very seriously the fact that each place has different needs. We try hard to have a thorough understanding of the site and program, that will lead us to the appropriate comment/design as a response to the brief.
And of course, every time we confront a different context: from the dry and windy Cycladic, rocky islands, to the lush tropics of Panama, the dense Kuala Lumpur urban center, the old grey buildings of London, the concrete dense Athens, among others. Each opportunity is faced with its contextual approach, in order to avoid the superficial, aesthetic fit-in but rather achieve a deep cultural understanding. We take on board construction methods and locally sourced materials, but also idiosyncrasies, lifestyles and attitudes. We cross-breed those with the features and values we carry in our DNA, from the arsenal of previous experiences we have learned from. We seek to integrate and interplay local with global findings.
We are very lucky that our practice takes us to some of the most extraordinary places around the globe. This is very humbling as it is exciting, to confront the natural sceneries with all the responsibility this opportunity comes with: to preserve and respect the place you are invited to introduce something that is not yet born.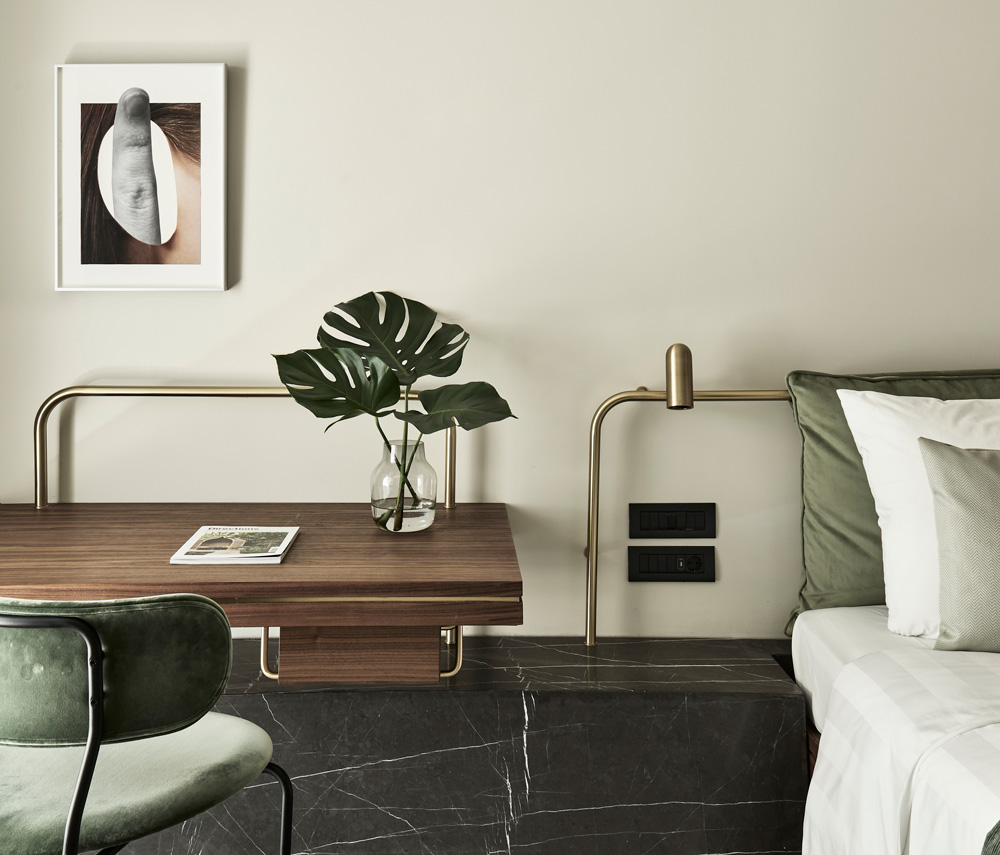 You've worked on a range of iconic projects, including the multi-awarded Dexamenes. What makes this project so special?
The owner and visionary spirit behind this project, Nikos Karaflos, made a very bold decision to pursue the very challenging mission that Dexamenes have been. He's the one who inspired us and made us rise up to the occasion.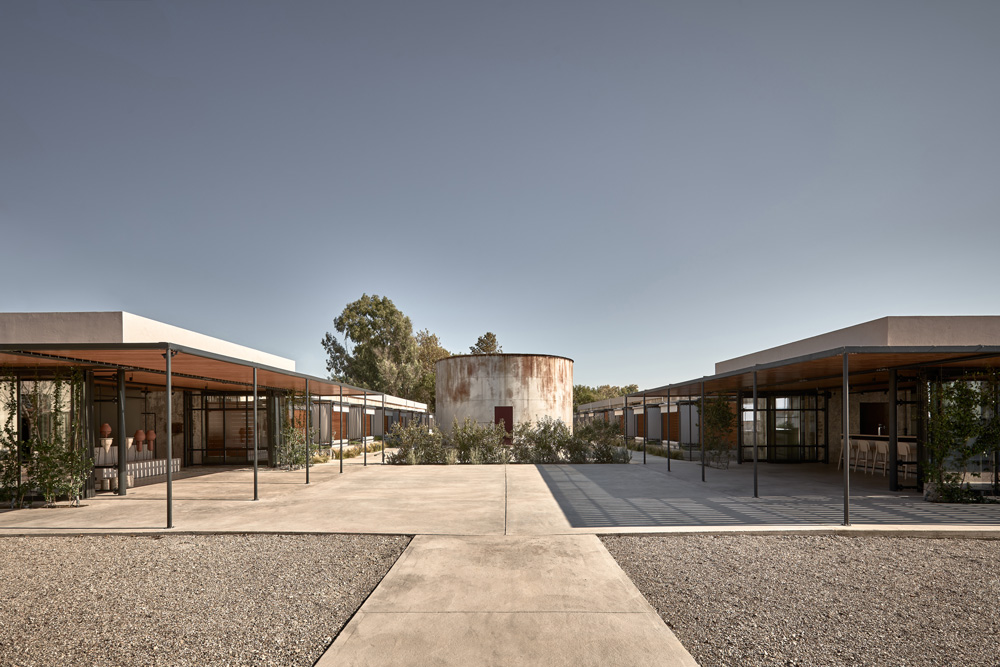 The very object of the project, the repurposing of an emblematic building complex, in an amazing location was also part of the charm: an unexpected beautiful stretch of a quiet sandy beach, enriched by the deep history of the old factory. Timeless materials make a building that has a story to tell. In many ways, Dexamenes were a very challenging project, due to the heavy load of responsibility towards such a rich starting point. From another point of view, one could say it was an easy project, because all the possible ingredients needed were already there.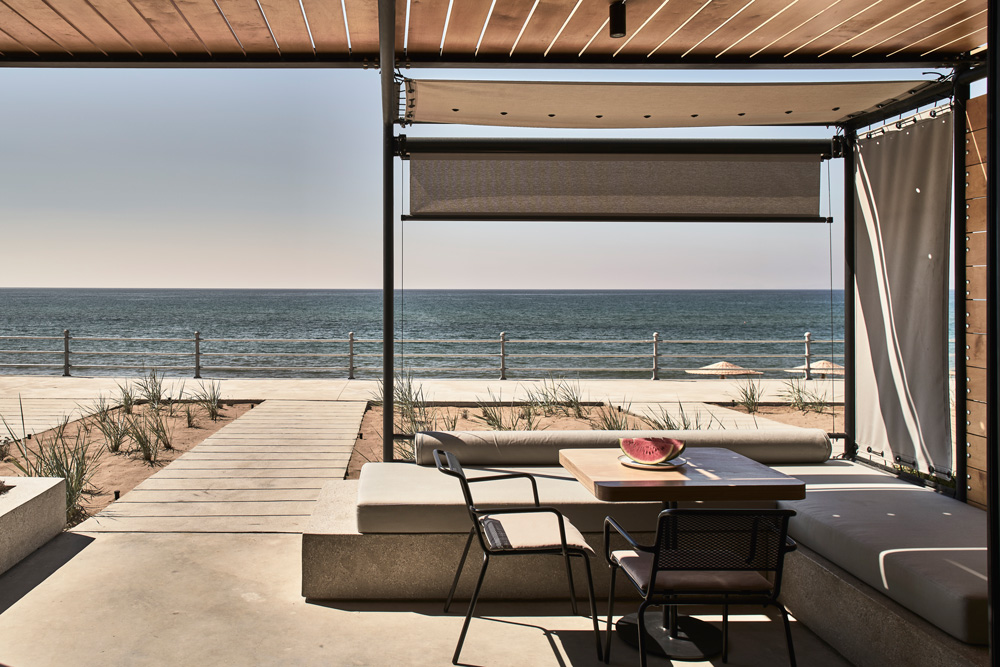 Mykonos airport. How has the firm been able to take over such a project, and how challenging has it been?
For the Mykonos airport we partnered up with Betaplan, a firm with which we are very complementary in our practices. The long time experience of Betaplan in larger scale and complexity projects was key to them driving the core of this project, even before we joined the design team.
Our contribution largely lied in finding a strong identity for the airport. The process was no different than the method we normally followed in the past. We thought that for the regional airport we should design a threshold- an intro and a farewell- worthy of the iconic destination, and create an opportunity to showcase what we love about Mykonos and its architectural vernacular: the soft white volumes with their sculptural  curves, their complexity and ability to tell a local story, the story of the island that echoes in the courtyards and the intermediate spaces, protected and filtered by the strong elements.
It is an extraordinary building, in terms of scale: planes land there. It's been a very interesting process, bridging those two worlds, the one of small, humble island architecture, with the extraordinary, speedy technological complexity of an airport.
Apart from that, it is also an optimistic building, one that gazes into the future with confidence, and this is an attitude that in itself is very inspiring for a designer.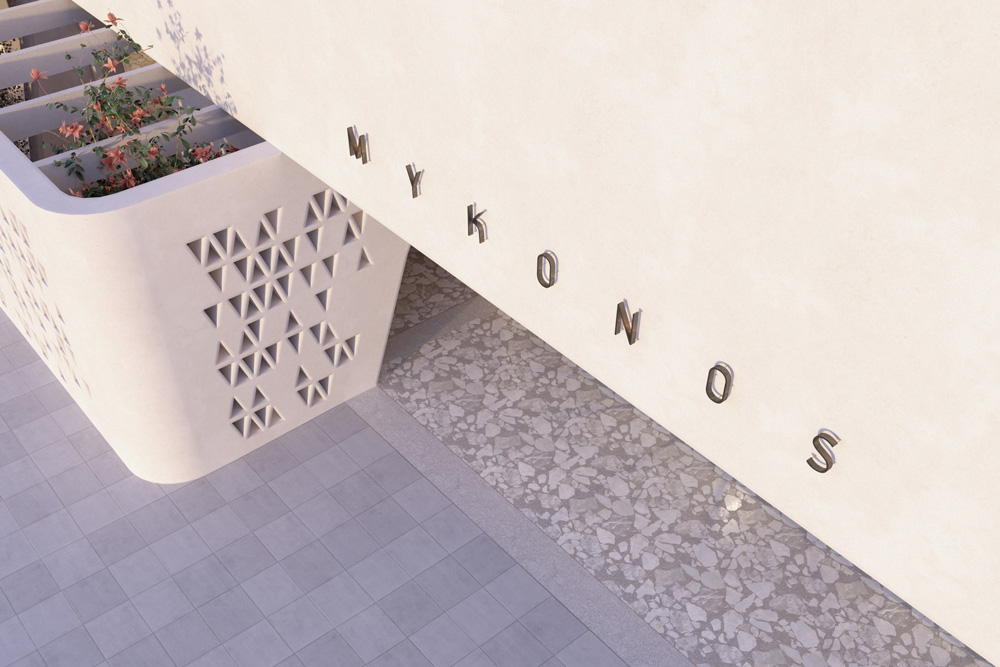 How does local climate and culture shape your work? To what extent your work has influences from Greek heritage?
We are very conscious of the deep influence of our local identity and how it inevitably transpires through our design values:
To begin with, the Greek culture revolves around the meaningfulness of  leisure as a way of life, rather than an extraordinary occasion for relaxation. This is a great drive in our projects.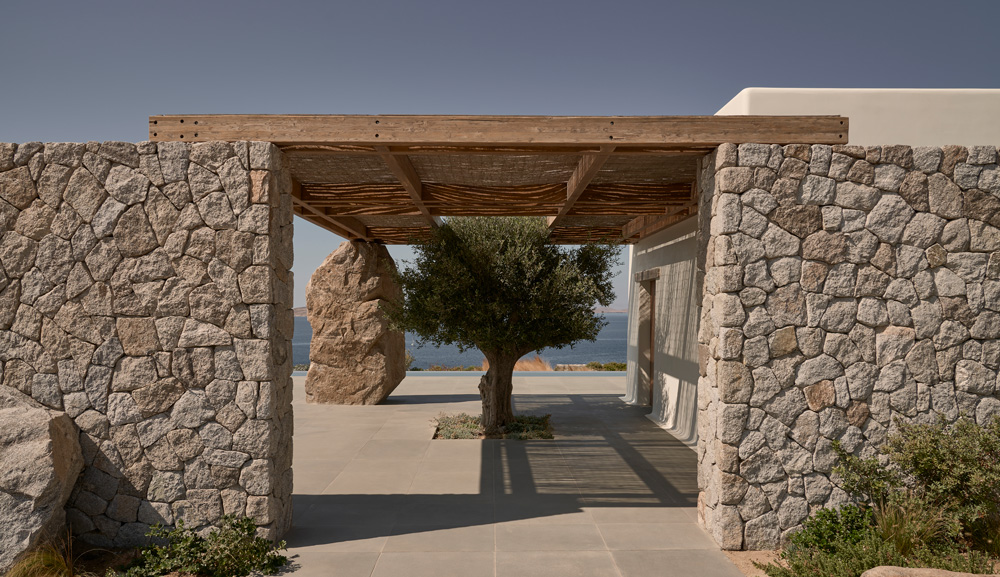 As Mediterraneans, our architecture is deeply impacted by the amazingly kind climate and the uniquely beautiful nature surrounding us, that invites you to unfold the building outwards, stretch it out and make it connect to its landscape. We do not need to block out or fight against the elements in pursuit of shelter- we seek to connect by filtering them. This is an extraordinary design space to explore for us, an architecture that connects to its surroundings both in material and openness of shape. We seek to blur the lines between indoors-outdoors spaces, creating a deep border, a living threshold where everyday routines can flourish, courtyards, patios, are just examples of these most pursued stitching moments in-between building and landscape.
Even in cases where we get to design for places unlike our country, the urge and tendency to reach out and connect to our surroundings prevails as a goal and focus. Through gradients and layers we still go for connectivity, it is a habit that travels, let's say, with us.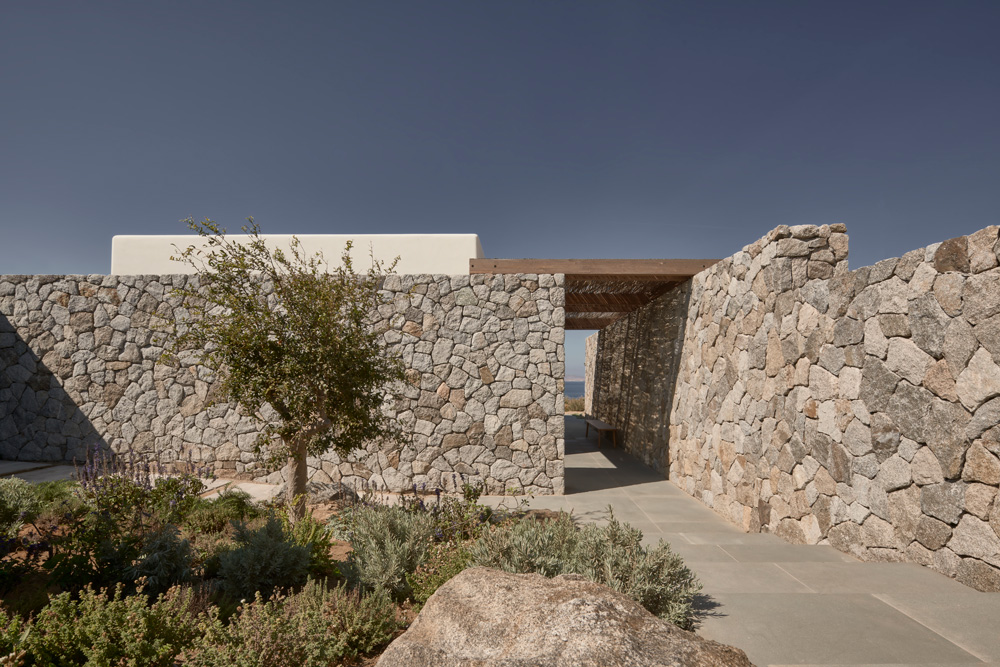 What is your favorite stage of a project?
We are lucky enough to enjoy the entire process that architecture provides. It is a journey of an idea in constant entropy and evolution. The initial parameters that kickstart everything meet the human genius and set its ideas in motion. It is a process rather enjoyable to observe, all through the concept until the construction, the interaction with planning regulations and budget limitations, up until the actual occupation of the space by its users with their feedback, and even the aging, unexpected excitements or disappointments it may provoke.
Your projects often involve materials such as wood and stone. What are the qualities and characteristics that these natural materials give to your work?
We like to build with resources that correspond to place, time and character. We are very traditional in the sense that we appreciate and seek to make the best use of the stone, and wood that is found in our site, or is characteristic of its place and heritage.
Both materials belong to a bright palette we very much enjoy working with.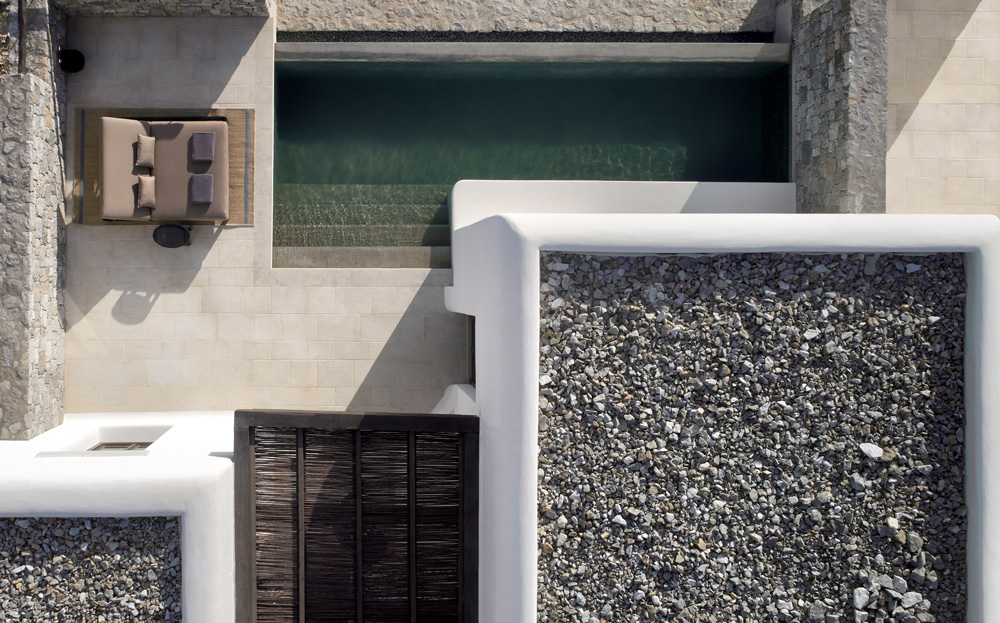 Although we do not start a project with formal prejudices, from the very beginning of the design process we are well aware of the material dimension of its outcome: Ideas take shape. Without it meaning we are not interested in architectural theory, as a studio we focus on the built environment. We have a passion and a keen interest in materiality and the technology it carries inherently, as well as the technical challenges this physical reality brings with it. Those may include the material itself, the coordination of a much more complex group of people, and ensuring the actual funding for the completion of the building.

We feel that materiality is a great tool in evoking emotion. Shaping, morphing, sizing are determined by materiality and texture, they are inseparable aspects. In that respect, we are indeed obsessed with materiality, as an indispensable map to guide us through the design of a building.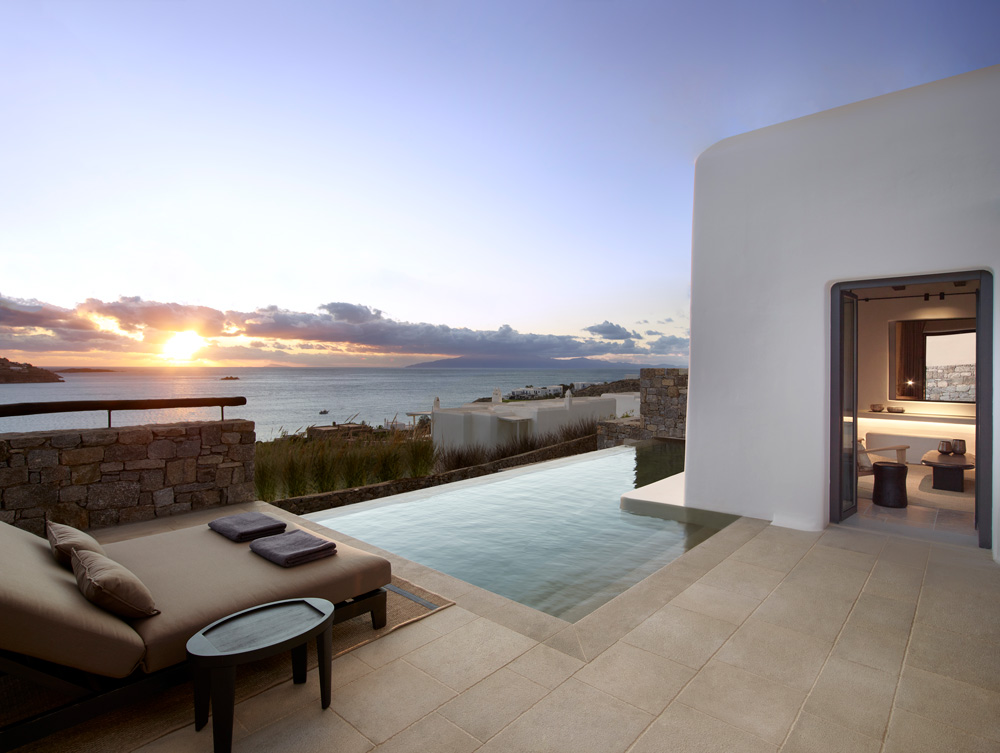 What other projects are you excited to be working on at the moment?
Among others, we should mention: a mixed use development with a winery, a resort and a residential component in Portugal, amongst an old vineyard, that has as excited in exploring local culture and vernacular;  on a very different note, a beach club on a beachfront of Thailand, where different construction techniques and materiality of a much lighter architecture have come our way; closer to home, in collaboration with Tombazis architects, a 20.000m2 exclusive resort of earth sheltered structures in Pylos is currently rising, an experiential museum for the Metaxa brand in the island of Samos…
 Do you have a dream project you would like to work on?
At some point in the future, I would actually love to build my own house!
In all, we have been extremely fortunate over the years to have been invited to work on projects that inspire us,  with teams consisting of people who try to excel in what they want to achieve. In that sense, we feel honoured to have had the opportunities that have been given to the future, it is like we have had several dream projects! We look forward to meeting the next projects and collaborators that will extend our knowledge and experience.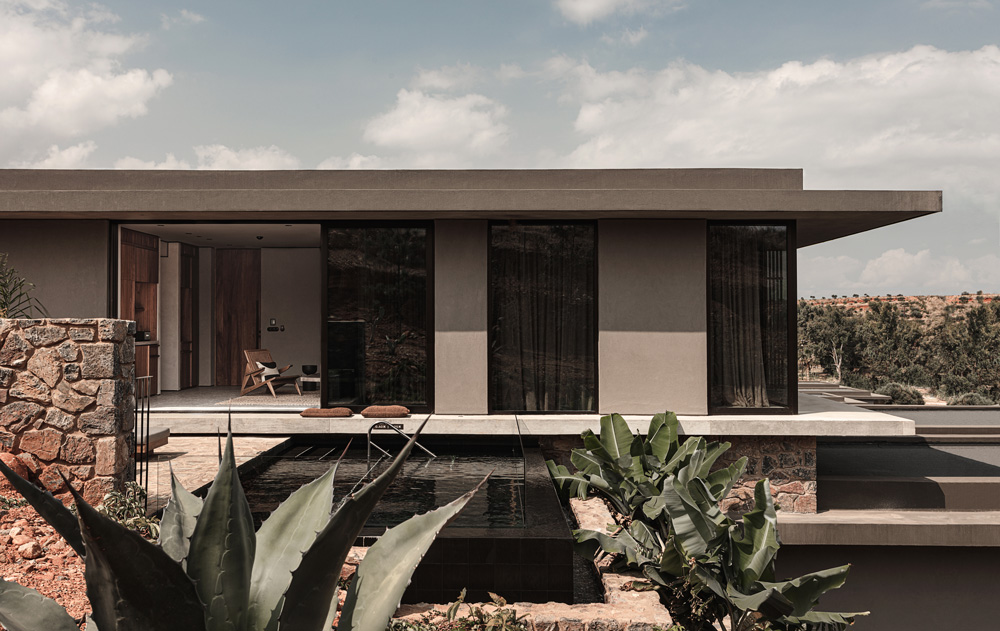 Can you remember the last time you were really impressed by a space?
Our latest research trip took us to a series of wineries in the Bordeaux area, that date back from the 1700s.
It was amazing to see the accumulated knowledge in these functional spaces-technically, factories- that were made with such craftsmanship and beauty, neither of which you would expect from a modern utilitarian place. More specifically, the area where wine "sleeps" all through maturity, for almost a year, in the Chateau Latour winery, was almost a mystical space: absolutely quiet, beautifully crafted, with many wooden barrels laying there, emitting smells of fibres and fruit; overall, a fully sensorial experience.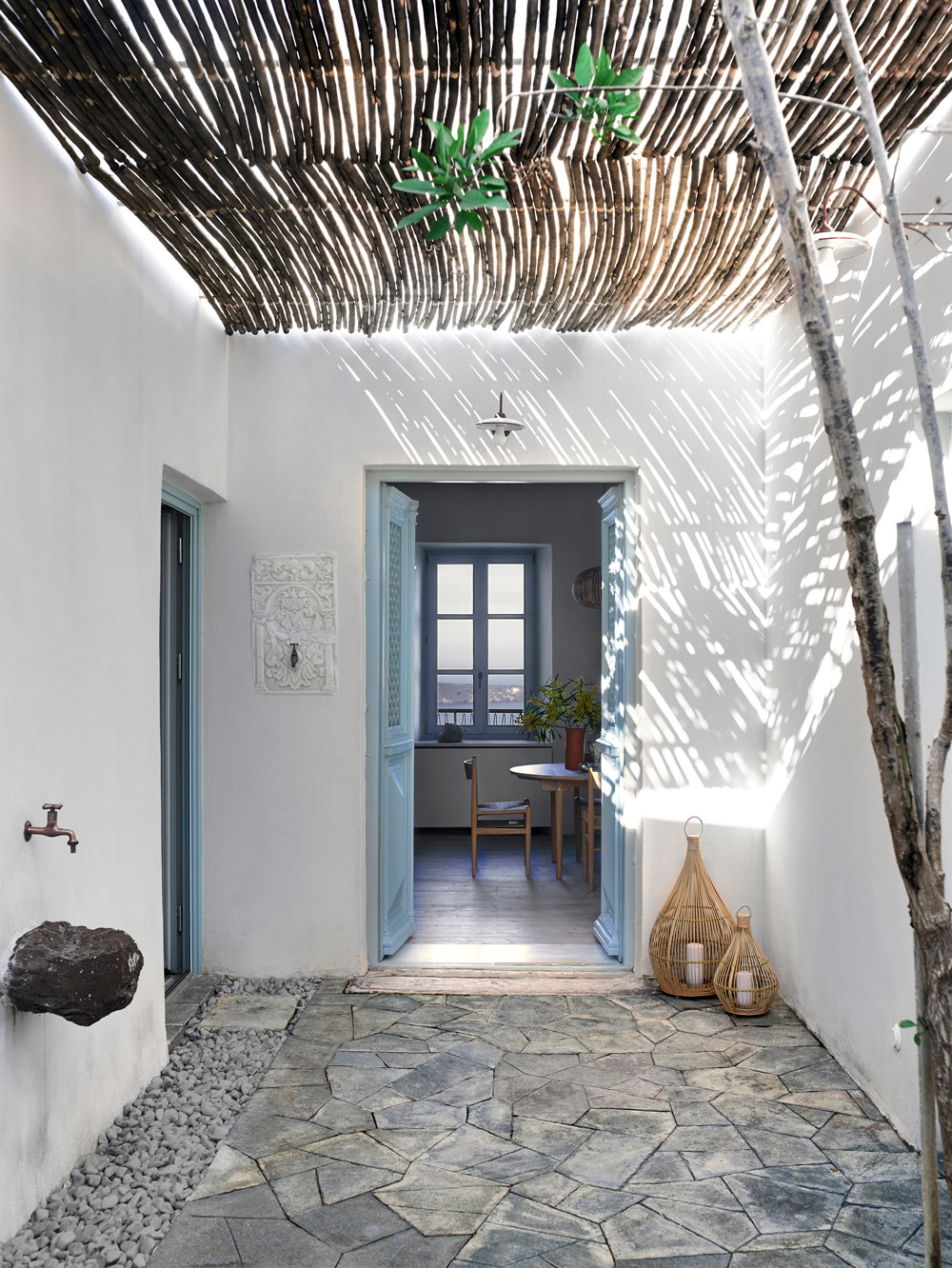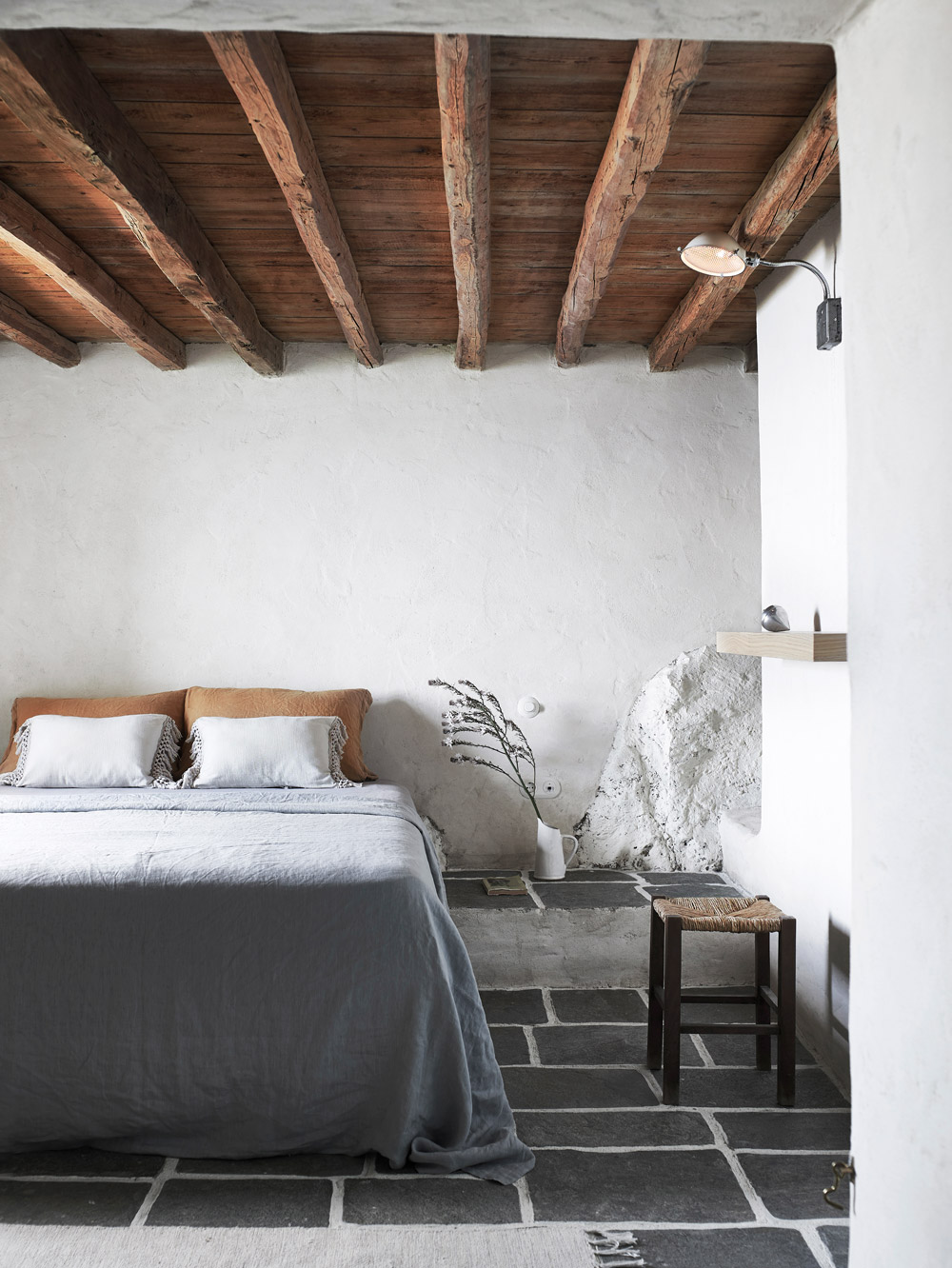 Regarding the future, what are you afraid of and what are you optimistic about?

Over the course of the studio's life, we have encountered complex and challenging situations: moments that felt quite steep. What we've learned from them, is that it takes the ability of zooming in and out, of a very thorough perception of issues in order to resolve them, without getting too absorbed or consumed by them. You have to enjoy the view from afar, as well as sympathise with the little things that may come along the way. And always remember what's the purpose of the things you're doing.
Worries and aspirations go hand in hand, they're part of a thinking process.
We like to be systematic in our approach, so that our plans evolve with multiple options: allowing for taking advantage of opportunities and dodging problematic outcomes. We are optimistic when we feel that we have options ahead of us, so we focus on ensuring that we do not find ourselves in dead-ends.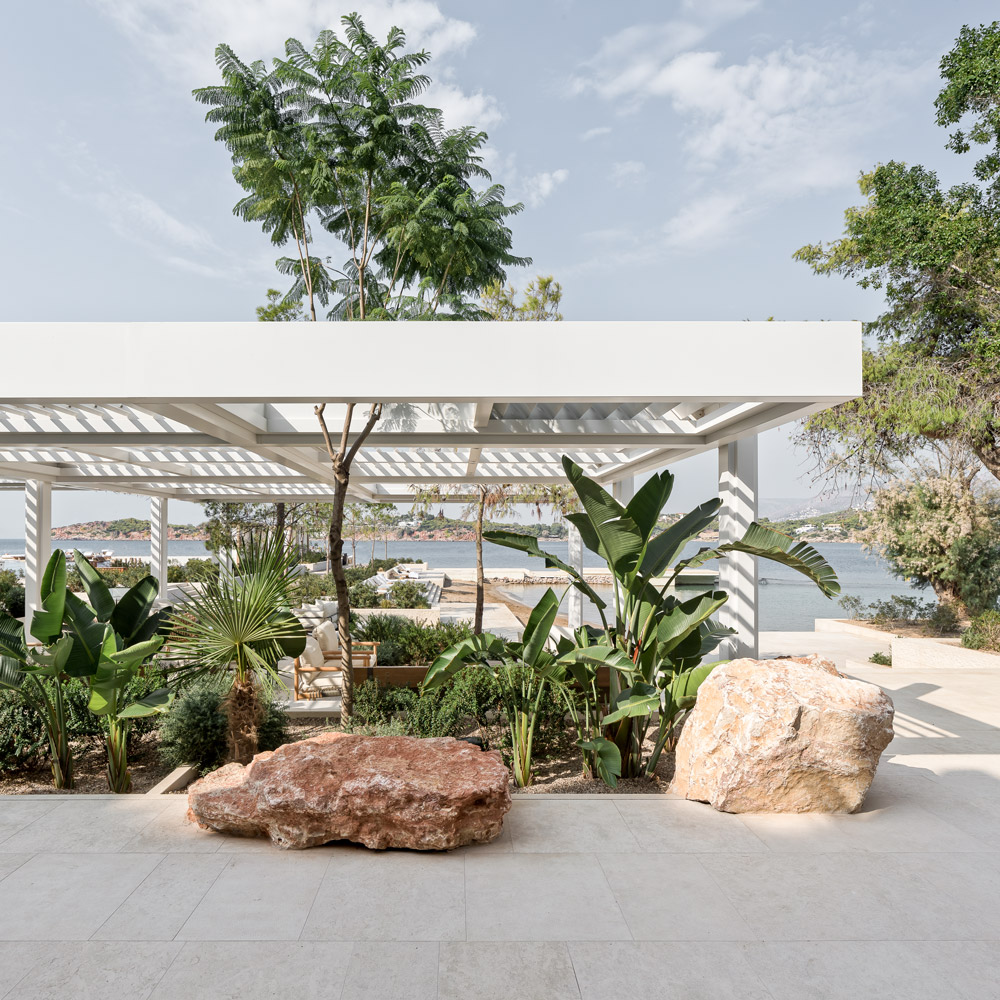 What is the best advice you've ever been given?
Only do something if you really love it!
Doing anything well is hard as it is, making a living out of it is even harder, so if you don't love and cherish the process, hard moments are going to take over and eventually stop you. If you enjoy the ride, you will persevere, and hopefully it will end up rewarding you in one way or another.