An interview with Leonidas Trampoukis and Eleni Petaloti, the founding partners of LOT, an award winning architecture and design firm, launched in 2012 and the sibling design studio, Objects of Common Interest, launched in 2015, with offices in New York and Athens in Greece.
Eleni and Leonidas received their academic education at Aristotle University in Greece and Ecole Supérieure d'Architecture de La Villette in Paris and hold a master's degree in architecture from Columbia University in New York. Their work has been featured in press including The Wall Street Journal, New York Times T magazine, Wallpaper*, Elle Decor, FRAME and PHAIDON publishers and presented in exhibitions, such as the Venice Architecture Biennale, Greek Architecture Biennale, and the Salone del Mobile in Milan. In 2013 LOT was shortlisted for the European Piranesi Award and in 2014 was selected for the Wallpaper* Architects Directory, the iconic magazine's list of the best architectural talent from around the globe. In 2019 were included in the American Design Hotlist compiled by the influential platform Sight Unseen.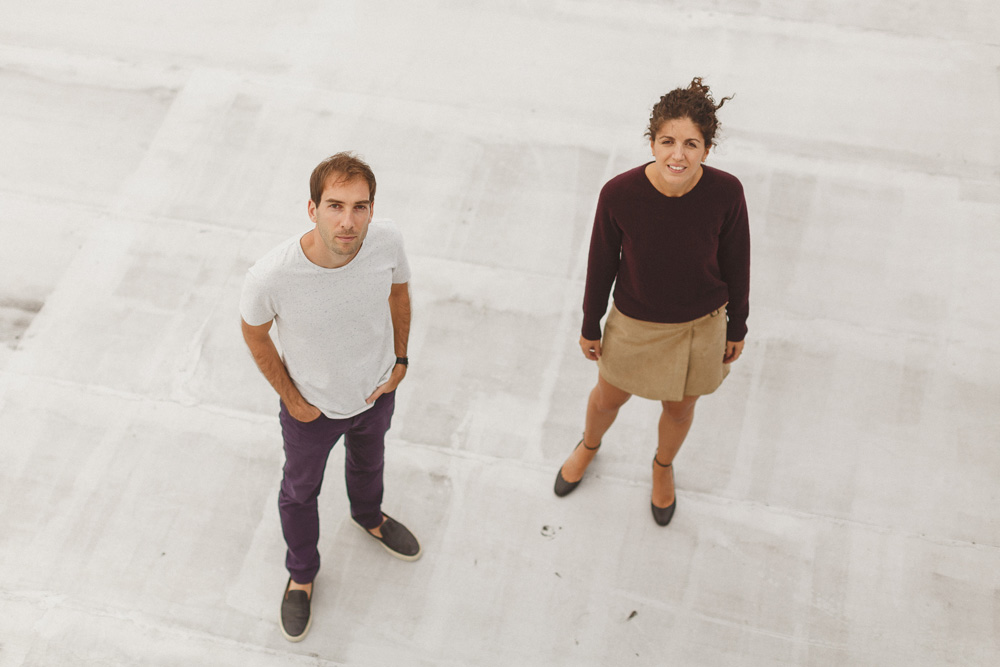 How did you decide to build your own firm? How was the experience and would you advise Greek, young architects and designers to follow the same path?
We always had the curiosity to have our own architecture practice but not immediately. The right moment came out of a project opportunity but at a timing that was right for us, after many years practicing architecture in international firms in New York, in mainly cultural projects that was an inspiration for us.
Objects of Common Interest came later, again at a right timing for what we wanted to initiate – a creative studio -, that was a direct outcome from our diverse professional background in architecture and the arts.
We discovered our interest through professional experience in several offices, art institutions and projects we worked on for others. It is super important to get to work with people that will offer you knowledge but also inspiration to transform later into something new of your own. We changed many paths, didn't stick if something wasn't challenging enough and found our own path at the end.
From interior spaces and buildings of high capacity architecture, to objects and still life installations, you design so many different things. How do you manage to do that?
We have named two separate studios to be able to have two different identities and create work of different aesthetics and scales. It is run form the same people, same team, but as architecture is a slow process, everything else fits in between the gaps in a faster pace. We have a team in Athens and one in New York that collaborate in all projects as a single team, and we can work around the clock because of the time difference. It is interesting to end one day and next morning to see that things actually kept going…
We are two partners that have a very good understanding of each one's ideas, and often we can talk a project to completion and jump right to production skipping all in-between steps.
Which are your inspiration sources?
We always refer to the arts, sculpture, installation, performance in thinking about space ideas, not necessarily one artist or group, but more general concepts. We like starting off from broader ideas and translating into something tangible.
Your work lies between form and abstraction. How do you combine these two opposite notions into a single project?
We like simple things, that have richness inside, complexity comes in the way something is perceived or experienced, not a formal complexity. Throughout the history of arts abstraction had been a means for understanding more complex notions and phenomena. We don't believe form and abstractions are opposite notions, in contrary they are very connected and when combined they can produce very poetic results.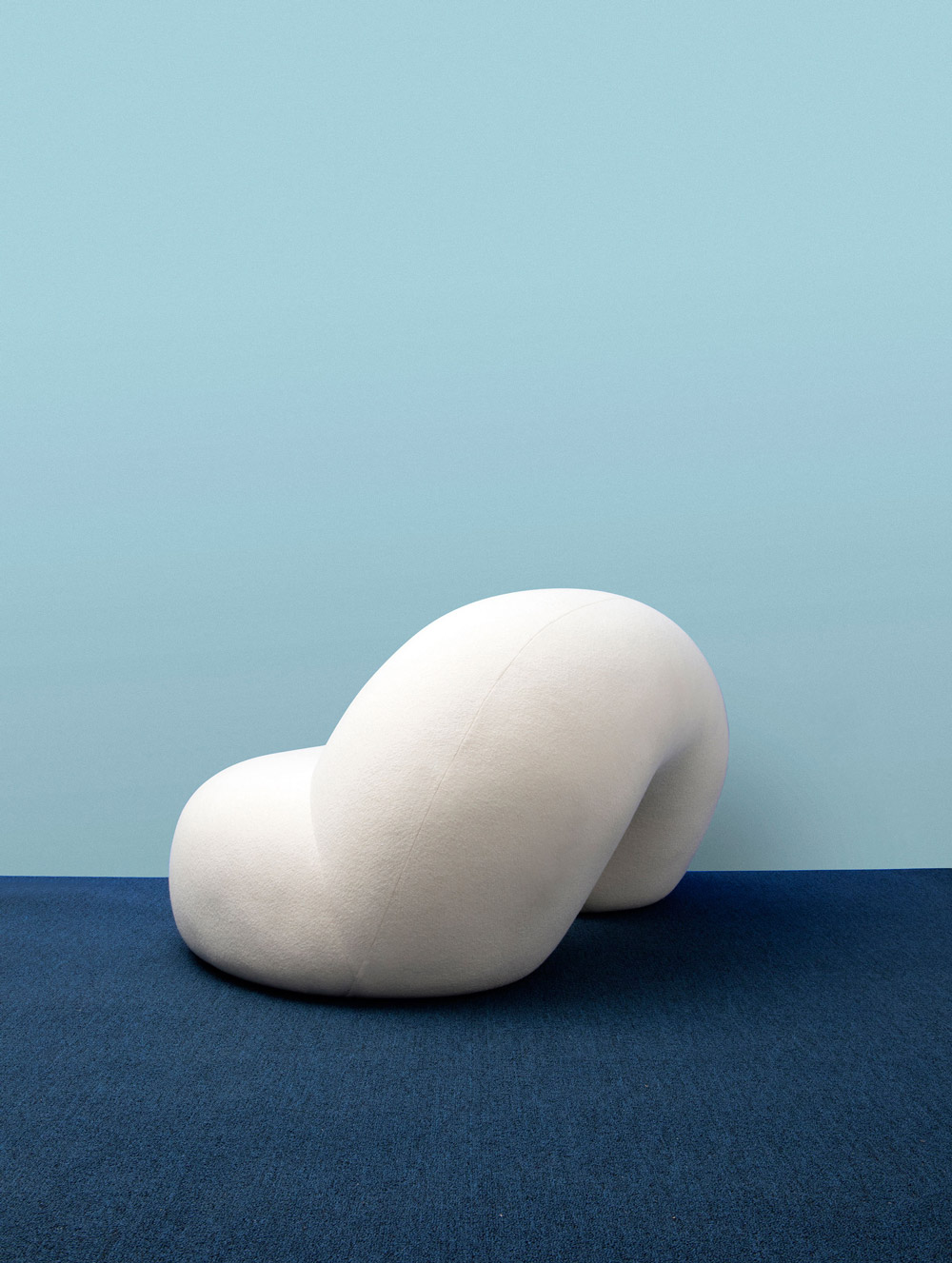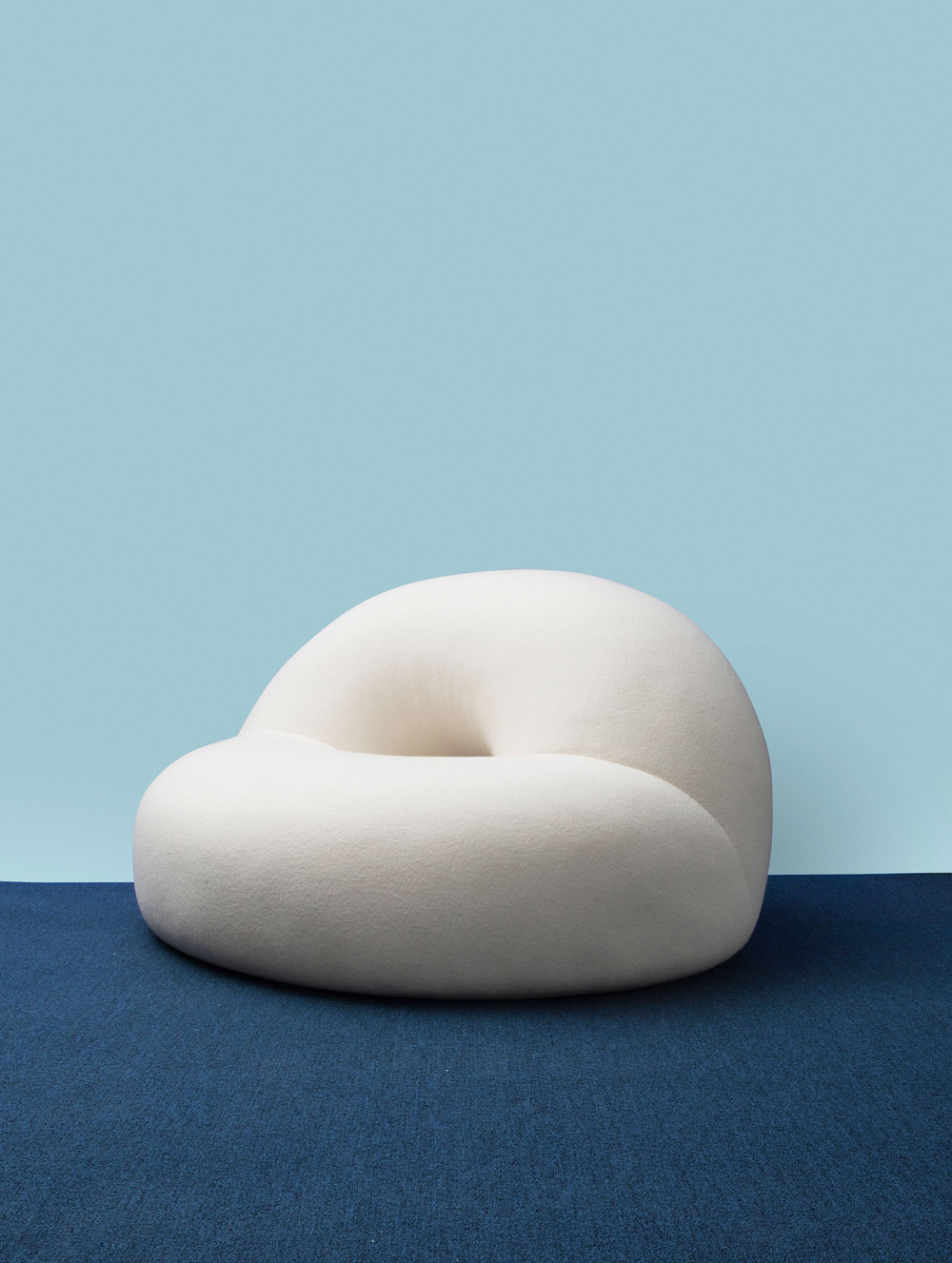 In what ways an abstract shape becomes an object of everyday use? What is exactly the creative root and mindset that is needed to reach such an outcome?
Its may be imagining not just one use, but an ambiguity of uses. A stool can also be a table, a stand, or just an object. A building can be as simple as an extruded cylinder, a pure shape and have an extreme complexity and organization inside.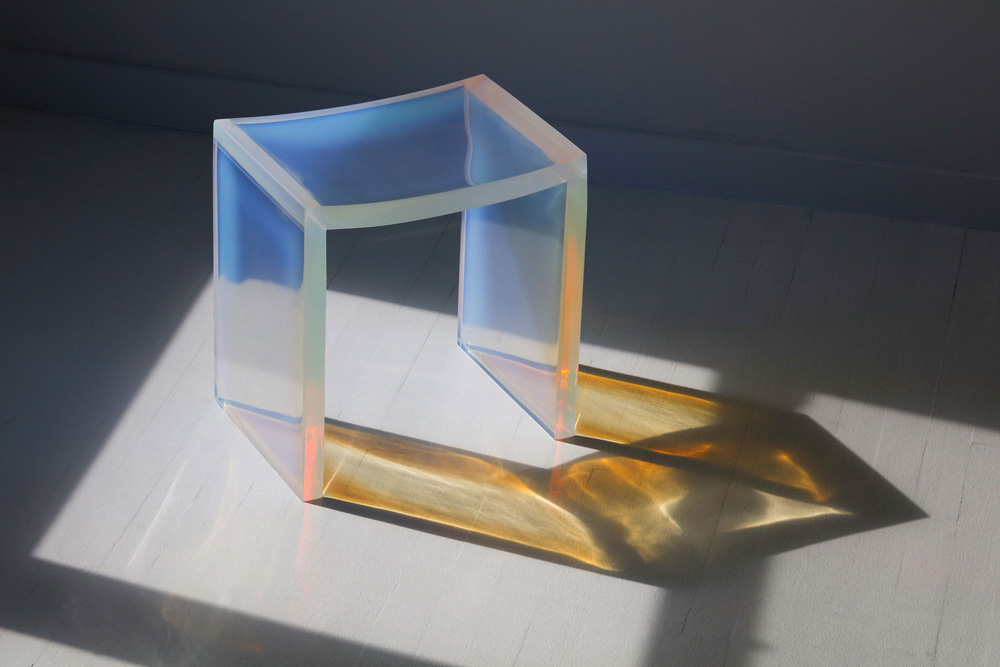 You are currently based between Greece and New York. How does this blending of cultures impact your work?
They are two completely different professional environments from which I believe we have extracted the elements that we felt important for us, for the work creativity but also for the quality of personal life.
Work life balance is highly evaluated in Greece while New York's creative ambition can often lead to a completely opposite direction. A normal, without exaggeration, blend of the two can keep us afloat in the rhythm we have selected that suits us and the splitting our work and personal time between the two places keeps us inside a motivation loop that we feel we need to bring in to our work.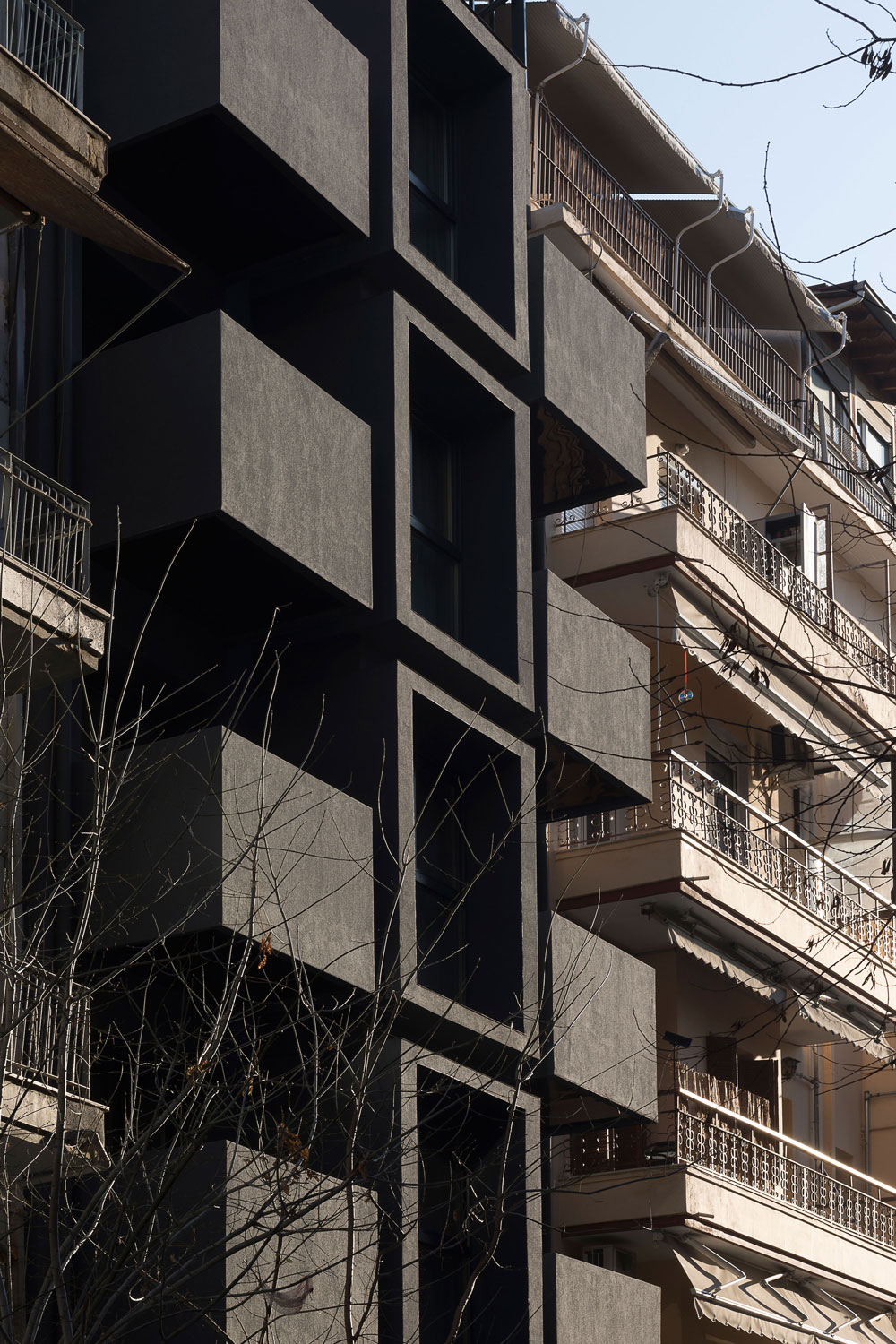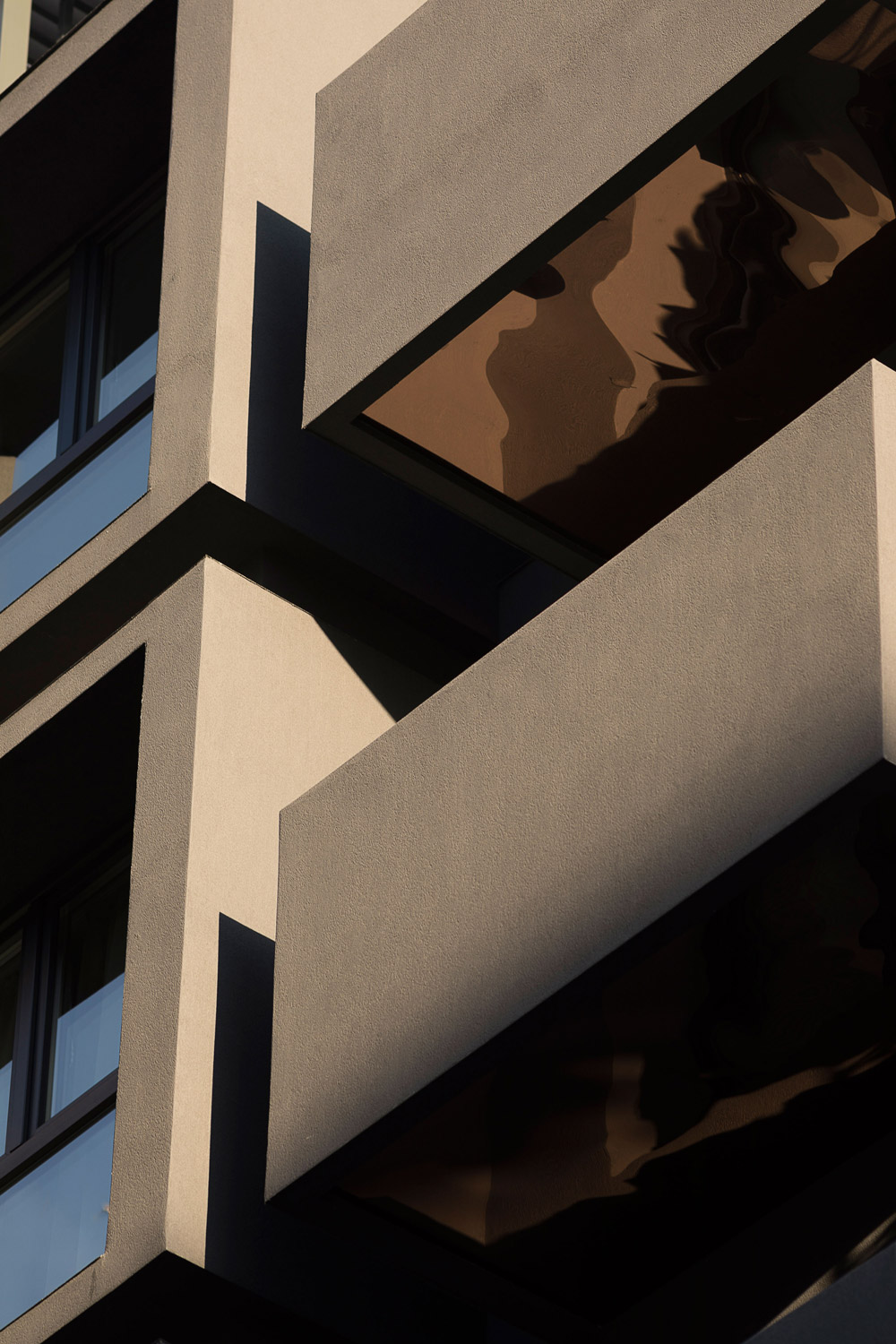 In what extent your work has influences from your Greek heritage?
We do carry our Greek influence in all of the things we do, not just in the form of historic references or education that would be more direct or evident, rather a feeling or an influence that is cultural and helps us maintain a sensitivity and an underlying identity in our work and personal life, not necessarily visible to all but for us is what drives us and motivates us. We have been living and working between Greece and New York for a while so never really lost any connection with any of the two worlds.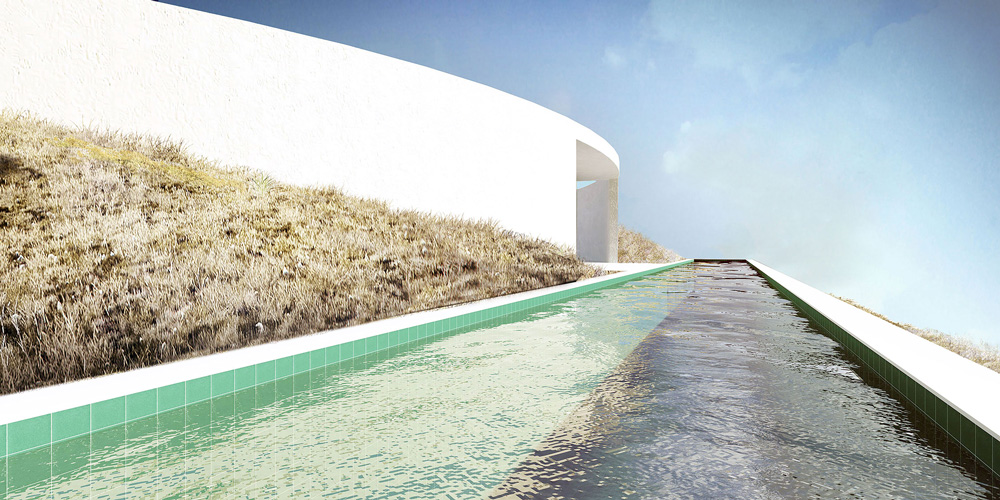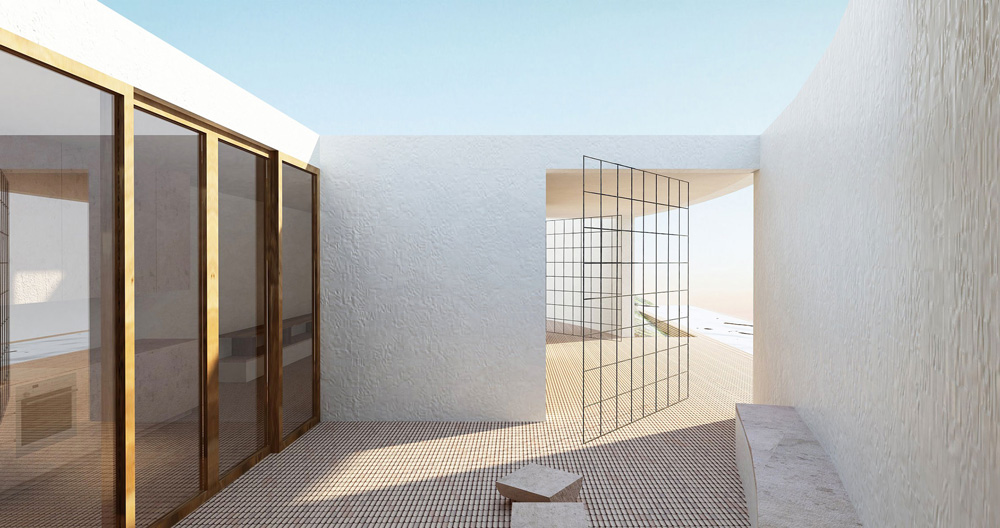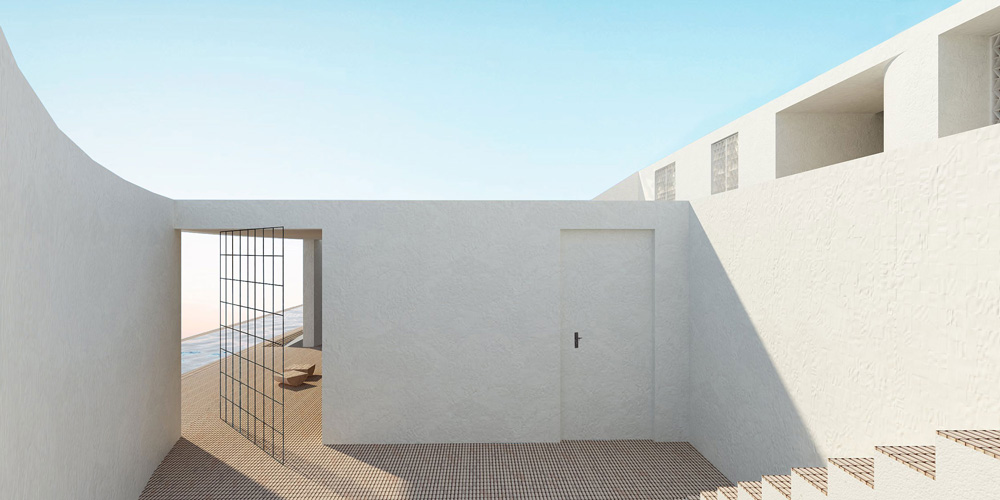 "Informal seating moments". Why do you think that a big range of seating options is essential to a space where people gather for a special event, like 'Design Talks Theater' or just to have a good-quality coffee, like 'Devocion'?
We feel it is a lot about enjoying the moment, and every moment is not the same. We tend to want to incorporate a lot of unplanned elements in our designs, architecture and space designs, flexibility for use and also interpretation of use by the user.
To continue the previous question, is it amazing the warmth you can find in the informality of a harsh urban environment like Athens for example. To reference the examples you brought up, from the clients feedback we have received it is amazing how returning to the same place over and over again can give you a completely different feeling of the space you are sitting in.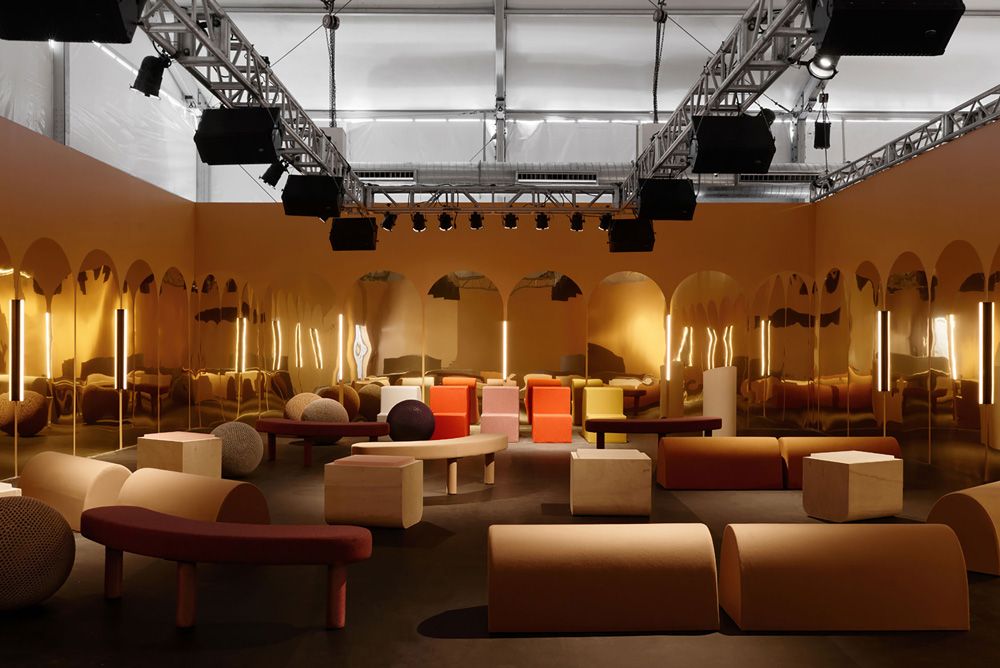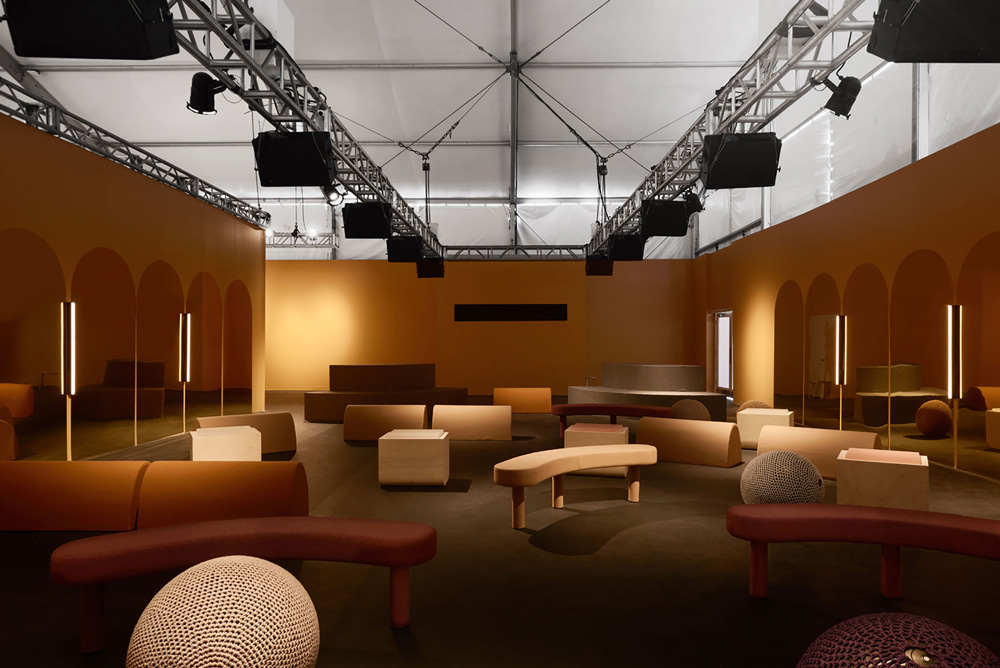 What does lighting mean for a space?
We position lighting design at the same level of importance with space design. A space can be really nothing and have amazing atmosphere with the lighting. A great designed space has to have great lighting, otherwise design itself is not enough.
We always try to communicate in our projects that the absence of good lighting will not be judged or easily perceived, but the existence of a great lighting design will elevate the quality of the space. People will come again for a space because of the lighting atmosphere. What is good lighting is very technical, not just aesthetic. Architects can do lighting but in the same was as cooks can make any food if they are asked to.
We are lucky to have been working with a great lighting designer, Artemis Papadatou of MAP Design Studio, and have learned a lot from her experience and perception.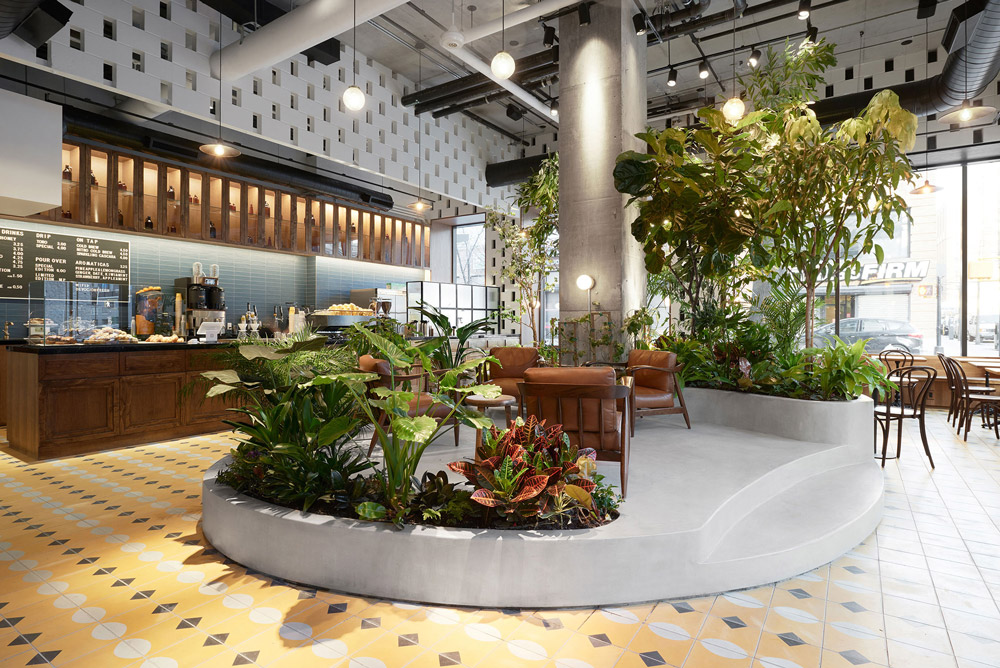 Why did you create 'Objects of common interest'? Could you tell this is your experimental "playground", where all your artistic feelings find their way out on a well-designed simple object?
It started completely out of experimentation with the small scale, not as an outcome for the necessities of a project. Architecture is a slow process and a difficult area to experiment and see ideas be realized almost instantly.
Along the way the two practices started to complement each other and feed ideas to each other as it is the same people we design the architecture and the objects, changing identity and state of mind.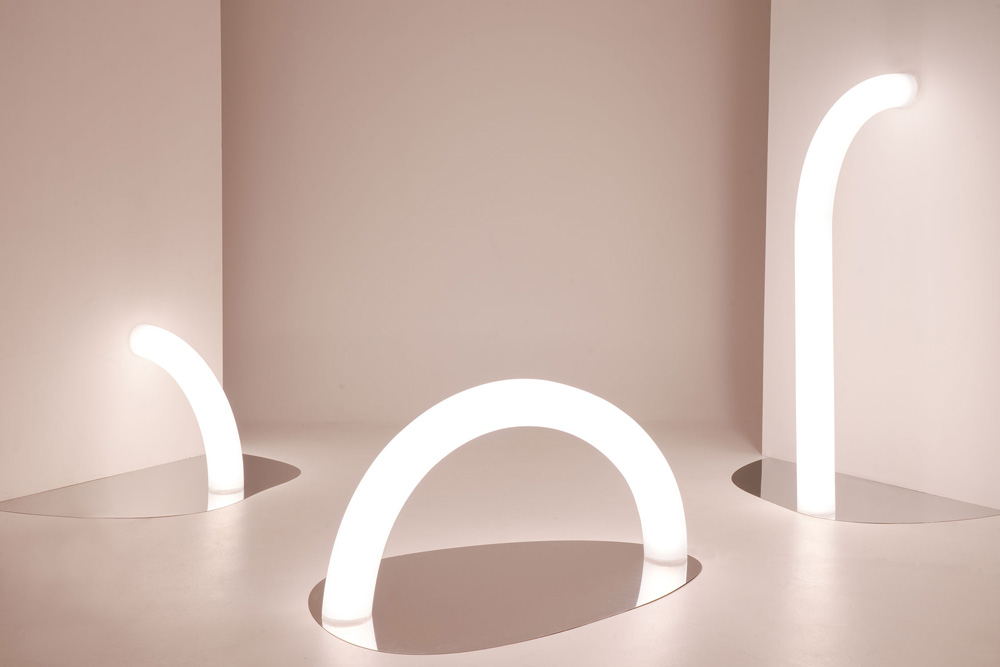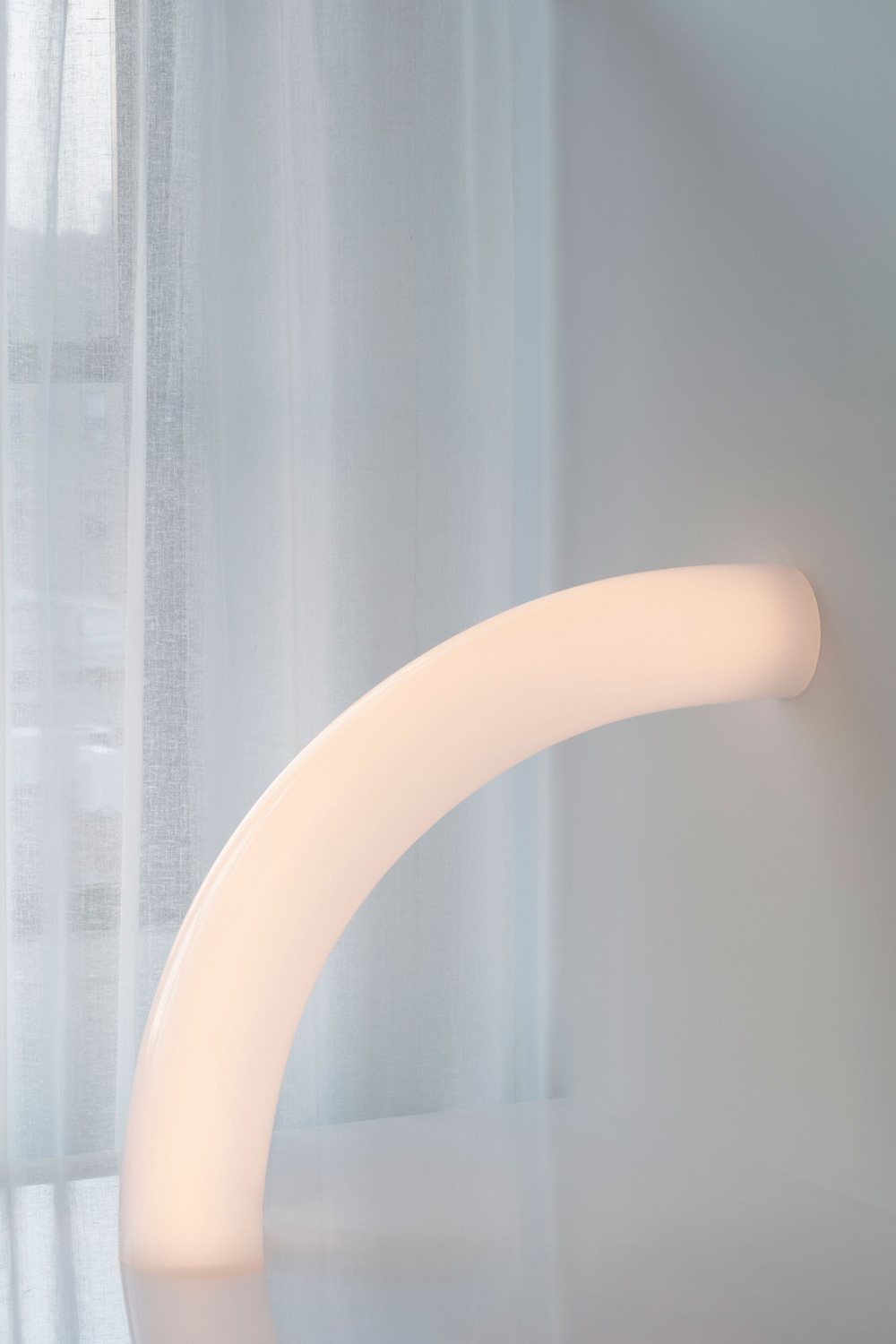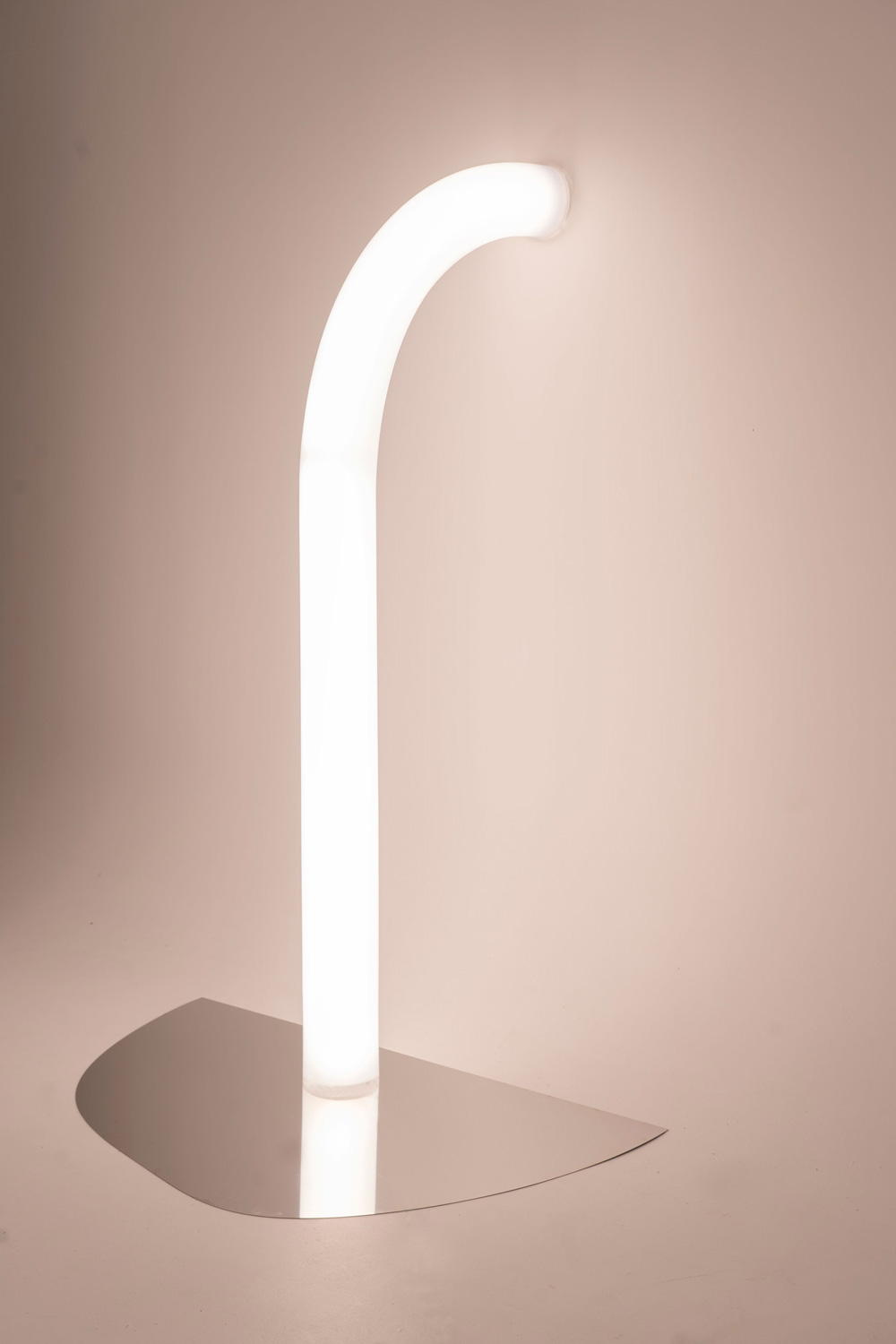 Do your objects tend to invite people to an unexpected experience? Is there guidelines on how they should be used?
This is exactly the way we would like to have people experience our designs, no guidelines. A childlike reaction, just come in and go for it.
It was amazing to see our installation Formations at Art Athina in 2019 at the Athens Observatoire Building entrance. When installed, it was an artwork. People didn't touch, just looked at it. When children came in, started jumping, climbing, sitting. Then adults followed.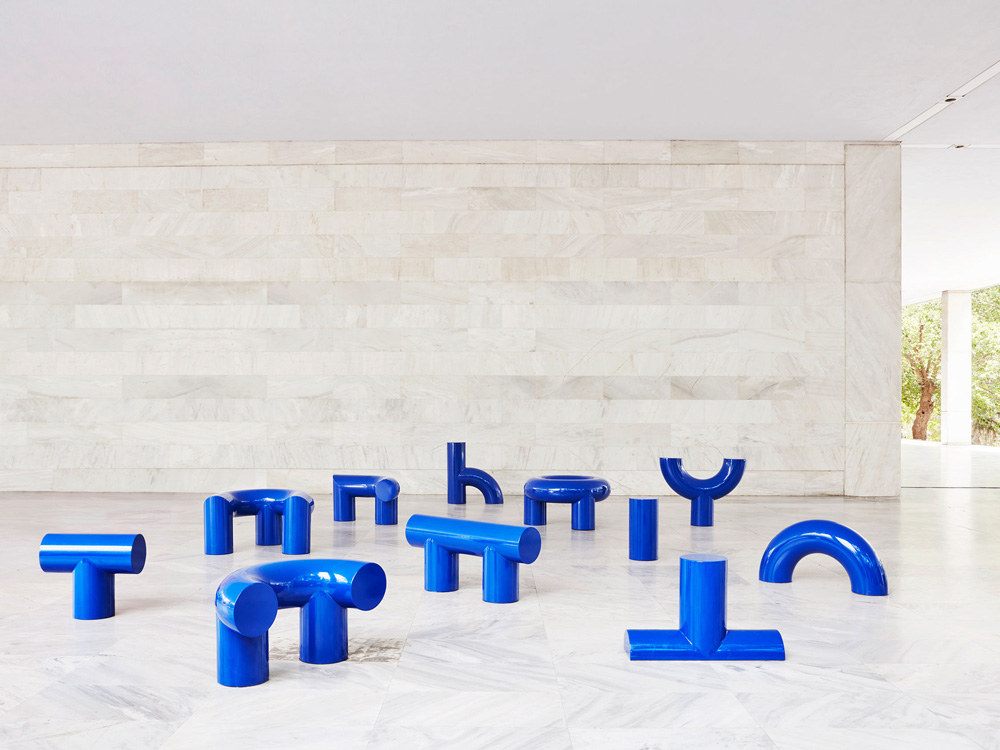 Do people sometimes think that your objects are part of an artistic installation and not to be used? How do you deal with this misconception?
Yes, as mentioned above. It is also the context they are positioned in.
At the Design Talks Theater in Miami, it was a theater, people were expected to sit. But only when someone started to move around one element other people were suddenly permitted to grab an object and move it close to another, creating clusters with their friends to sit close.
We are not planning a major exhibition at the ADAM Brussels Design Museum that will last form February to September 2020. It is our first installation in a museum context, and is in the verge of being an art installation and an interactive, usable one. We like this ambiguity and we don't necessarily invite people to do something specific. We stay and watch.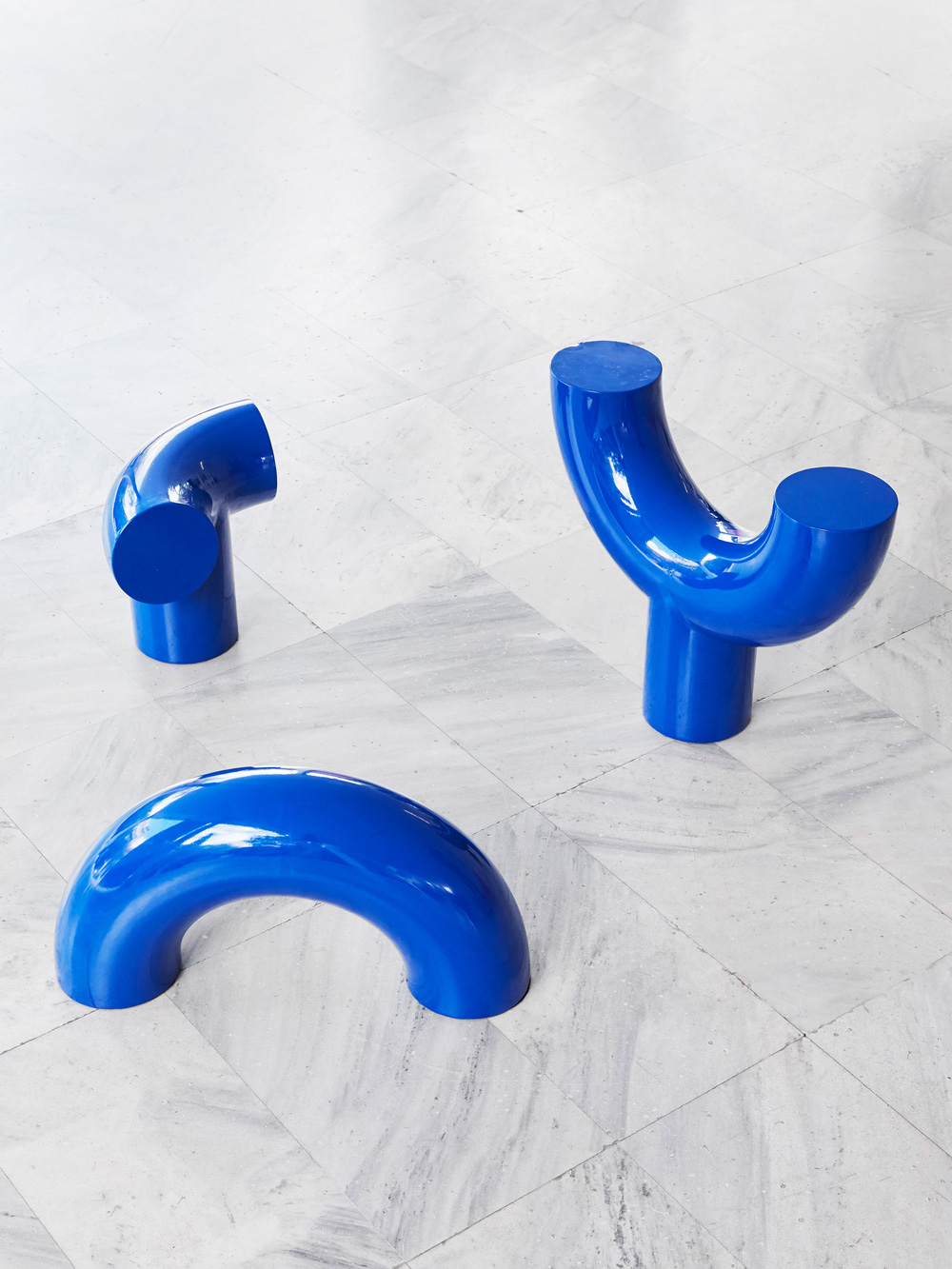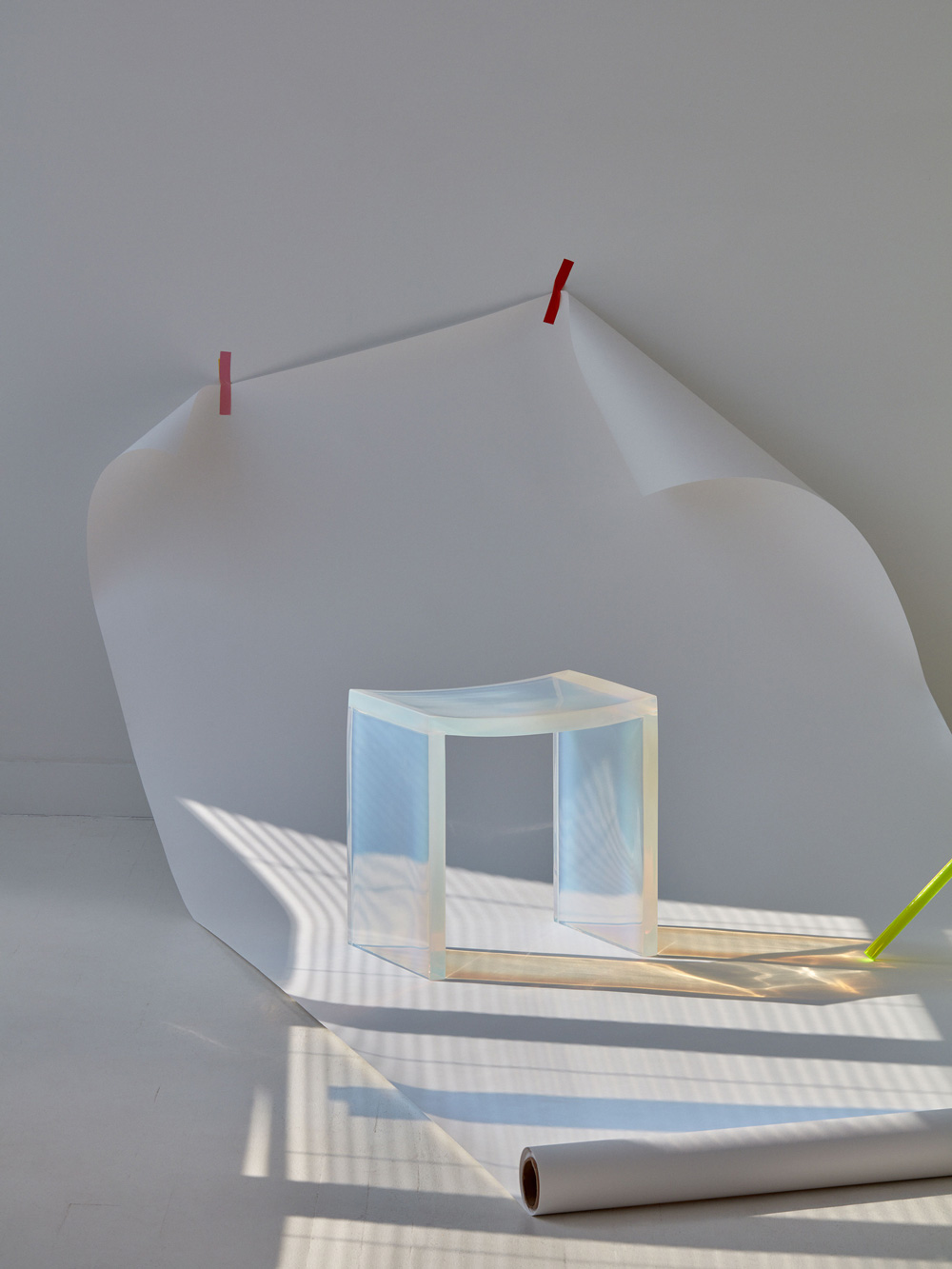 Why did you decide to come back to Greece, opening a new office here? Have you felt that Greece may now be a breeding ground for new business?
We have been living and working between Greece and New York for a while so never really lost any connection with any of the two worlds. Unofficially we had been working from a Greek base for quite sometime, as we have been producing many objects here, and in selected architectural projects. We are not "back" to Greece, but still maintain a certain back and forth, now almost 50-50.
But it has been four years that we have a full operating office in Athens, inside the Mousouri Theater Building at Plateia Karytsi, and have been building a strong team with amazing people that we had the chance to come and collaborate with us, currently working simultaneously in four ongoing architecture projects in Greece, and six upcoming international design shows, all this up until April 2020.