Climbing in the 4th place of the World's 50 Best Bars with his first love affair -the Clumsies- in the center of Athens, Nikos Bakoulis is one of the three visionaries and master mixologists behind the newest addition to Greece's top-notch mixology culture Line Athens.
Following their constant mission to innovate and serve spirits coming from humble origins, Nikos, Vasilis Kyritsis, and Dimitris Dafopoulos -cofounder of the awarded Three Cents beverages-, bring a community-minded meaning to an all-day spot in Petralona. Line Athens gracefully combines industrial design, fancy beers, non-grape wines, and freshly-baked loaves of bread with sustainability and the notion of fermentation.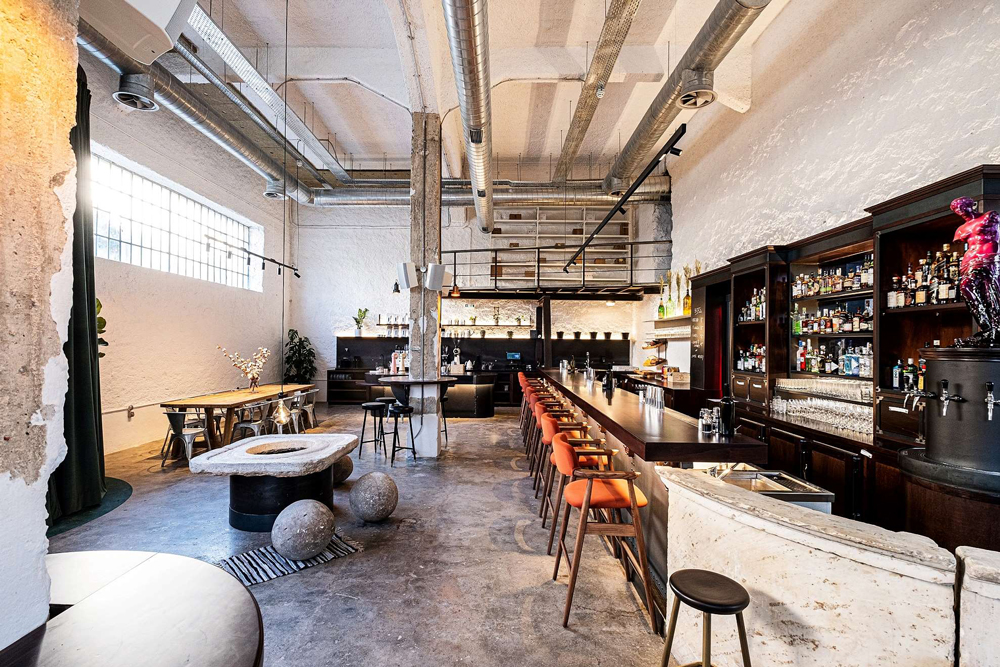 What do you think brought you to the top list of the 50 best bars in the world so many years in a row? What was the dream behind The Clumsies? And how did you perceive that conquest?
Traveling worldwide with my team every two months for the last fifteen years to derive inspiration and bring home some fresh ideas is probably our own recipe for evolution. Not until we reached some of our biggest dreams did we realize how far we had come and what brought us there has always been teamwork.
The Clumsies Bar opened its doors in 2014 aiming to create a safe and creative working environment for the bartender. We focused on developing a space, commonly known as a "lab", following a different method of preparing drinks while using specialized tools. Our approach is based on bringing home distinct techniques from around the world and modifying them in our own Greek way. For us, enjoying a cocktail is much more than just good taste and nice vibes; we needed to transform the whole process into a more intimate and holistic way of entertainment.
The idea behind The Clumsies was to create an all-day bar adapted to the Greek habit while keeping an international influence at the core of its identity.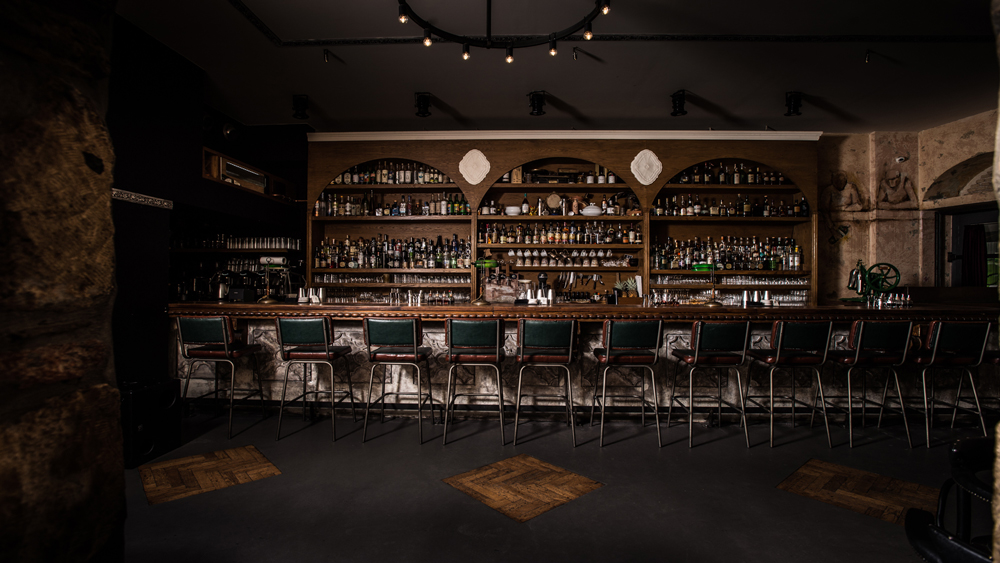 I think that the bar achieved a very simple and nice combo; to feel homelike for both its Greeks and foreign customers. Bars work as a kind of therapy for people that visit them to socialize, clear their minds and have fun. Drinks are a key factor, but everything else -the people behind the bar, the music, and the whole ambiance- has to come in balance. To succeed, I believe that it's fundamental to keep the concept you have in mind in a stable, yet evolving state.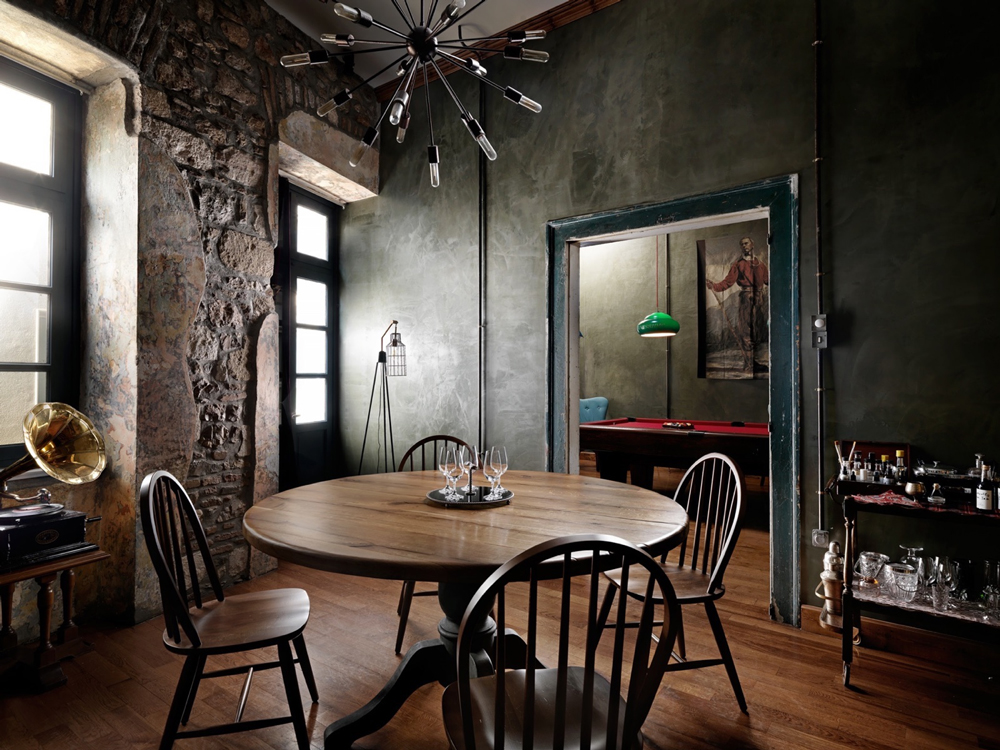 How does being born and raised in Greece influence your work behind the bar? Is tradition important?
Localization in all its forms -taste, habit, and raw materials- is a global trend. It greatly affects our way of thinking and how we implement these thoughts on high-quality experiences. There's a lot of Greekness in the Clumsies' philosophy, expressed in so many different ways.
Is there a specific ingredient that you find inspiring to work with?
I love native flavors. I would say that tomato, olive oil, and carob are great sources of inspiration for me.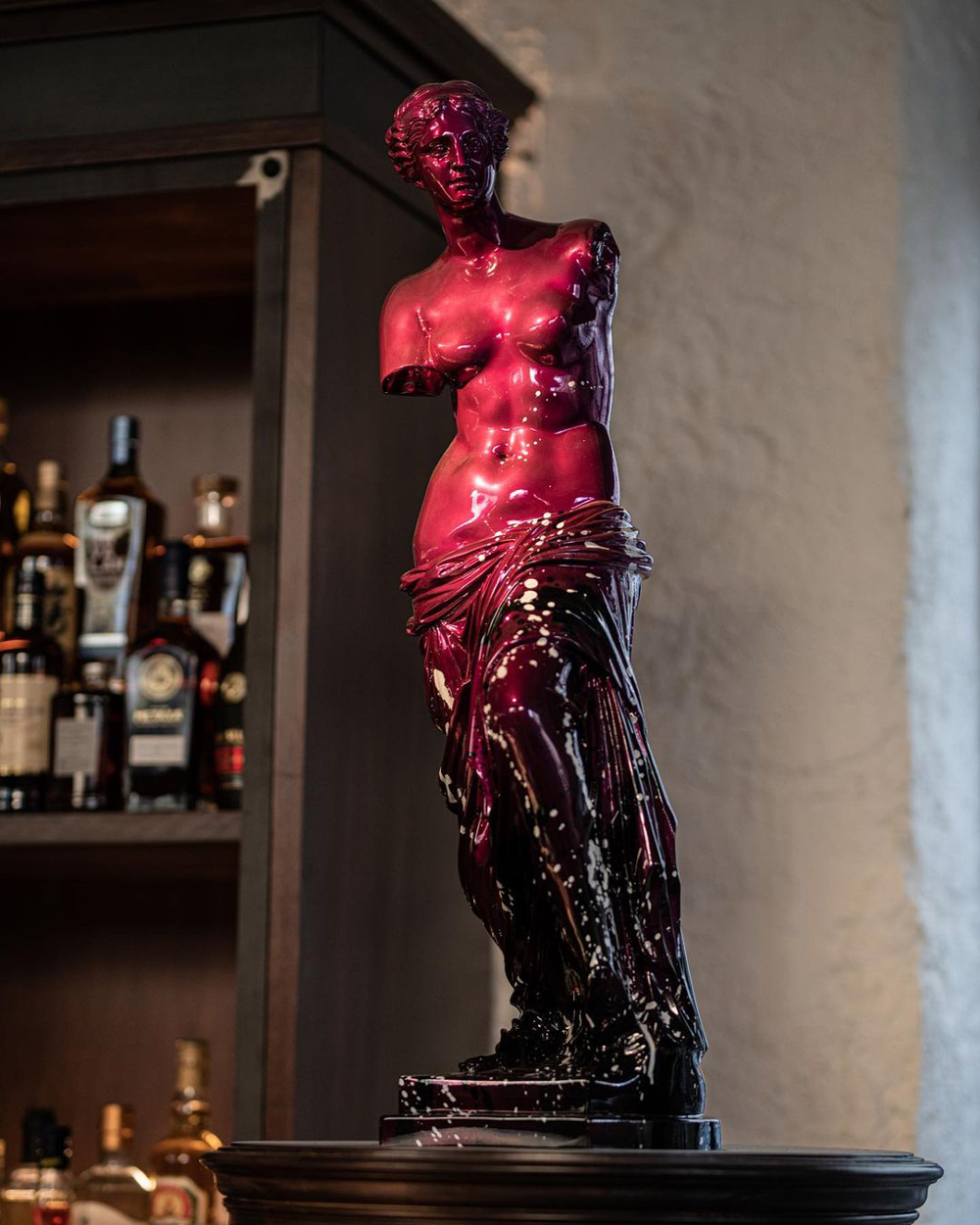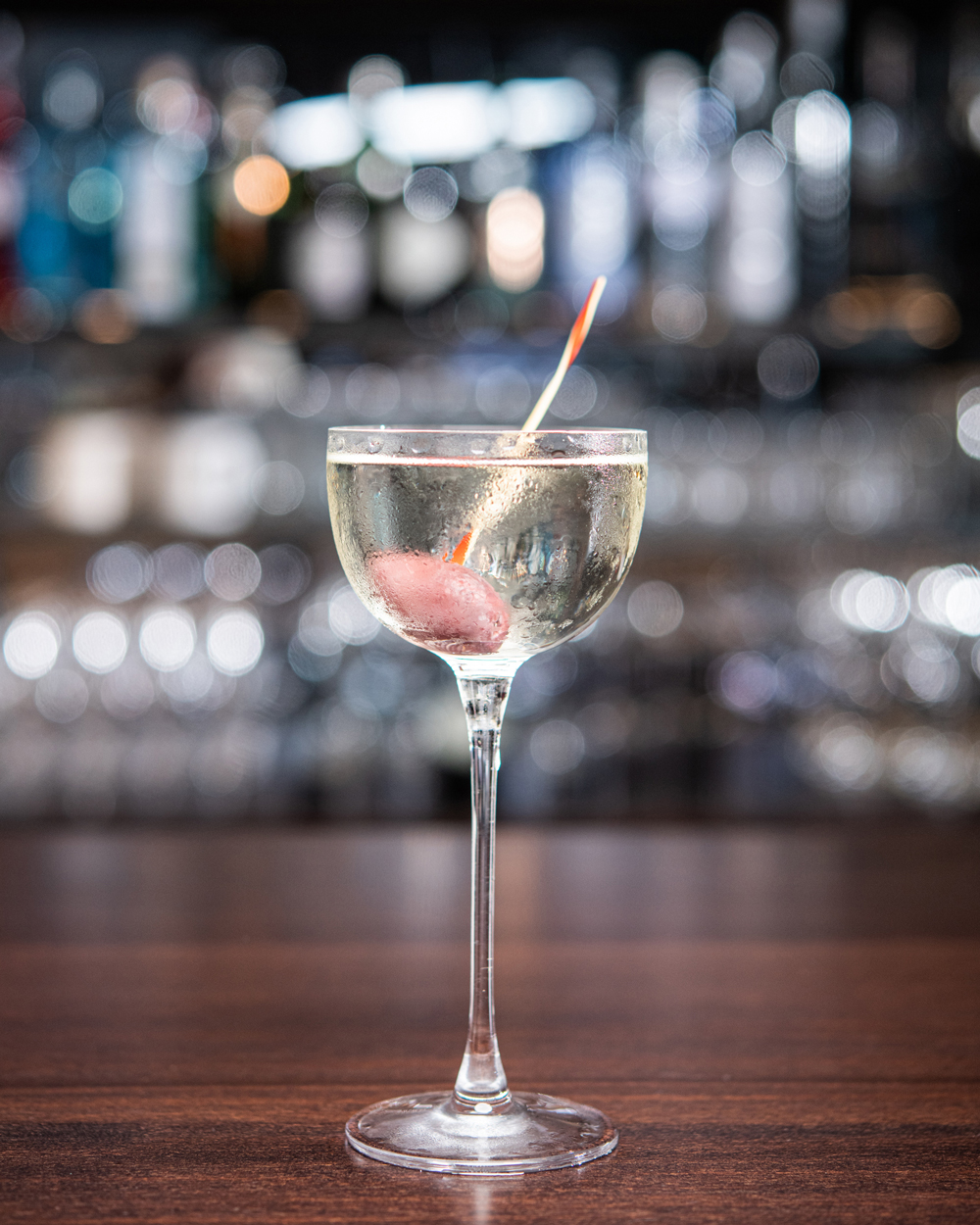 Talk to us through the creation of a new drink from the initial idea to the making.
We always have a well-developed idea in our minds before starting the creation of a drink. Combining flavors is easy – usually, everything goes pretty well with everything, yet bringing a taste like the Greek salad into a glass of cocktail is rather difficult. It needs structure, respect for the raw material, and a full understanding of how to translate a specific taste or aroma into a single glass. The result should make us store this taste like a memory for a long time. Food is memories.
We recently decided to launch a new edition of a quite old-fashioned cocktail – a strawberry daiquiri using strawberries made with the Lacto-fermentation technique fused with a mustard rum. It may sound like a weird combination, yet it always depends on the reasoning course we follow to develop the final taste.
It seems like the menu is all about natural ingredients. Why and how does Greek traditional, food culture affects the way you translate nature into different flavors?
Line Athens is an extension of how we would like to see our work in the future. We try to find paths to protect our planet more, following a sustainable mindset, in both material and conceptual ways. Using raw materials made by farmers all around Greece, we incorporated the ancient method of fermentation in most of our productions. Working with a focus on ancient preservation techniques brings us closer to nature while achieving the least use of energy. For instance, wine is usually harvested during August-September. After that, the winemaker works for a month on fermentation and stabilization to put it in a bottle, and then store it on a shelf, where it will stay for many years. And that's how a raw ingredient -a grape- becomes wine – a long-lasting and sustainable production.
There's a family feeling in the way you've created Line Athens. In which ways working with small local businesses is important to you? How does the notion of a community come to play here?
Yes, that's exactly what we envision for the future. We'd like to connect Line Athens in everyone's minds with the word "community". We believe that it's the doers, more than the thinkers, that move forward. We are working towards the creation of a safe working space, where sustainability will occur to the financial health of our employees and partners too. We are now working with 9 producers – fig, apple, honey, strawberry, wine, beer, and consulting specialists and we have produced 8 tones of beer during the first 4 months of our operation. I like to think that this is a very important financial "injection" for a microbrewery.
What's the idea behind the creation of wines, beers, and loaves of bread in-house? How does technology help? Can you please talk a bit about your "Method of Anarchy"?
We produce slow maturation bread with pre-fermentation methods, our own beer that is kept in metal barrels to avoid any use of plastic, and as for our wines, we replace grapes with other fruits. We chose to focus on other forms of "fruit energy" that have a longer life cycle. Following a fermentation system that looks exactly like the ones used in wineries with flow charts and official production protocols, we try to constantly improve our research from batch to batch. Continuous experimentation is our core value during the whole production process and when we finally reach a taste level that pleases us, we try to make the tiniest adjustments so as not to greatly affect the original taste.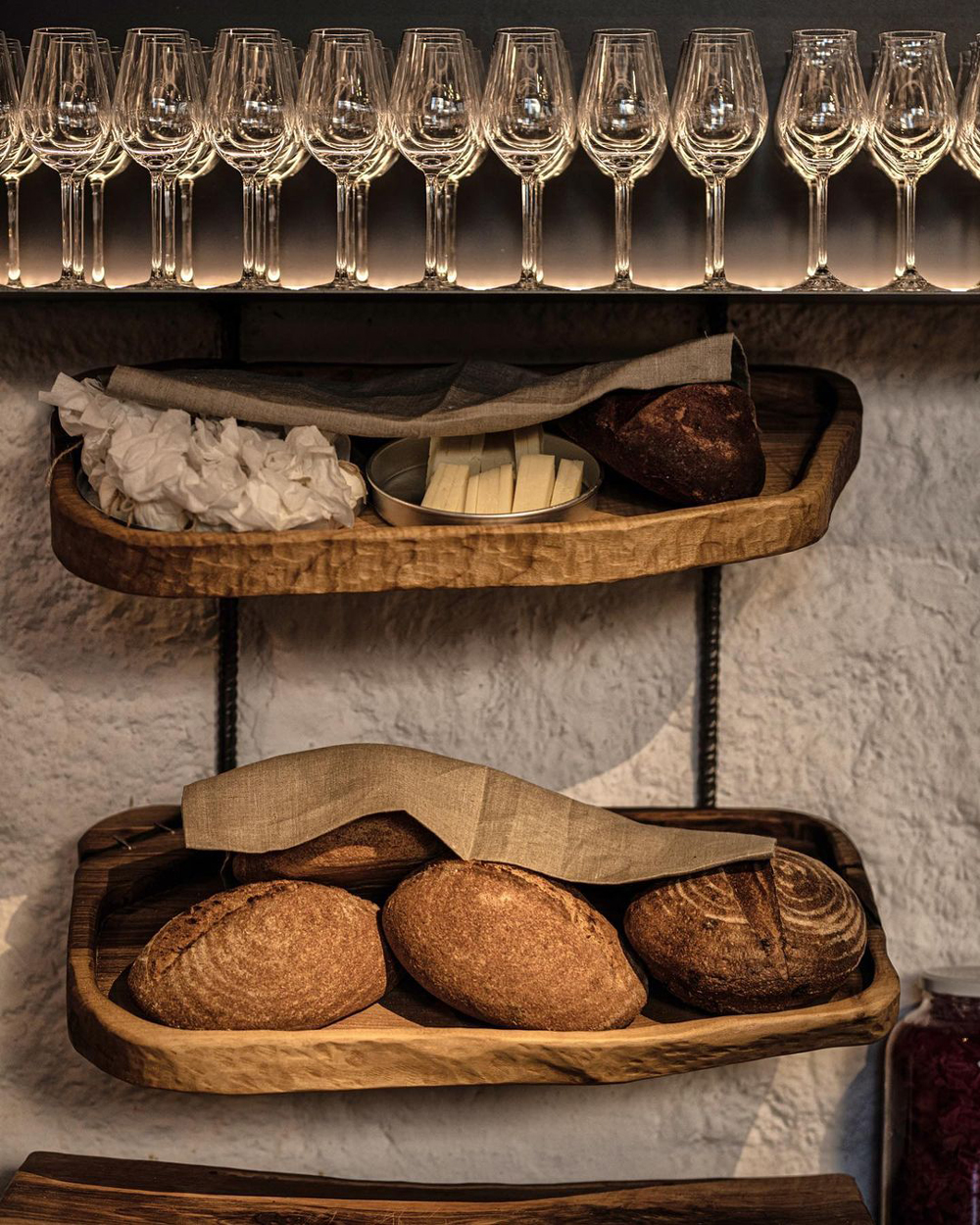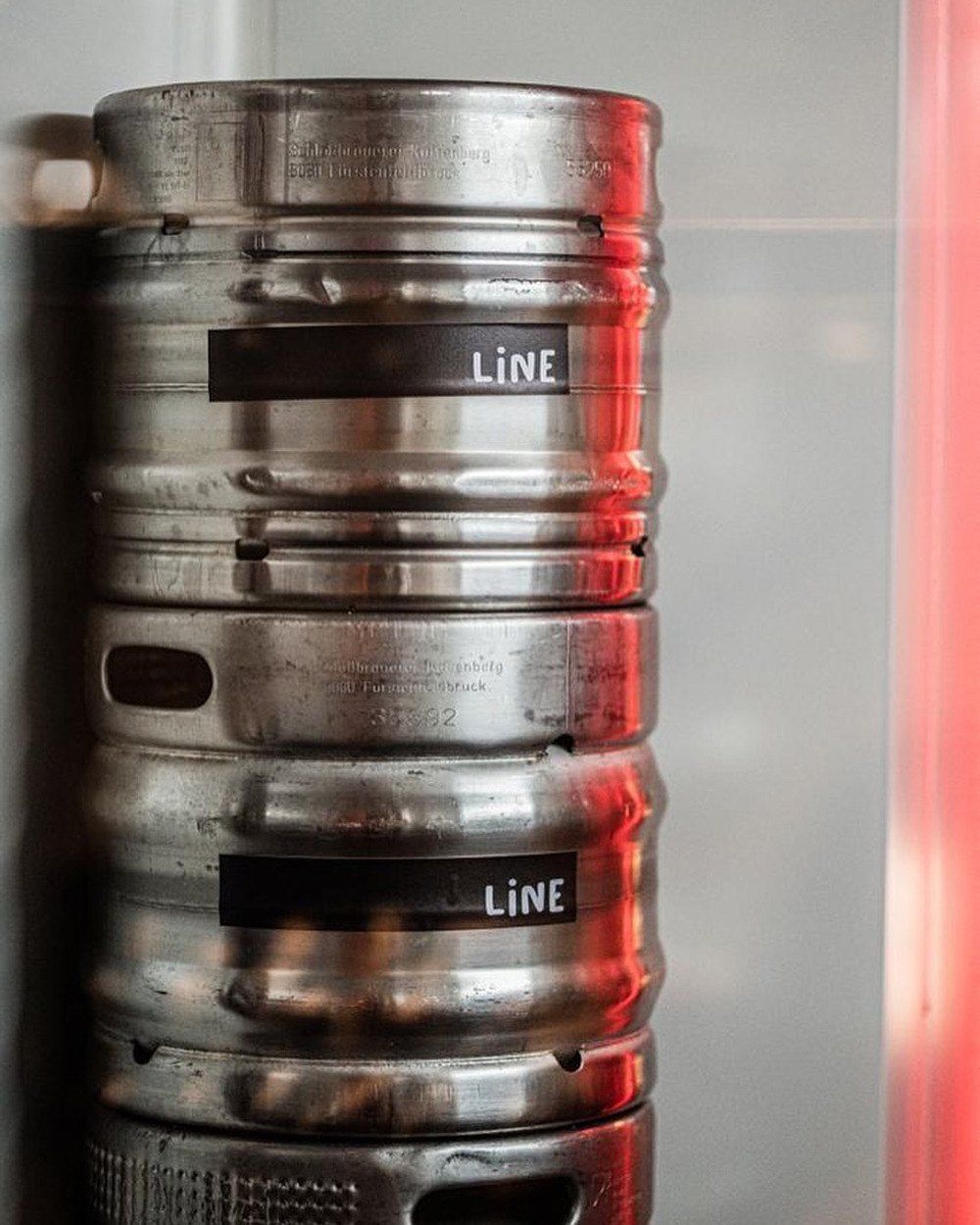 For the naming, we chose to use the word "line" for most of its definitions. Lines are everywhere – in architecture, design, on a t-shirt, even our brain is a system of lines – neurons. The roots beneath the ground are actual lines, while the whole universe revolves around lines. The method of fermentation is an anarchic process. Searching for a way to measure all the aspects of fermentation and finally find a recipe we love is our "method of anarchy".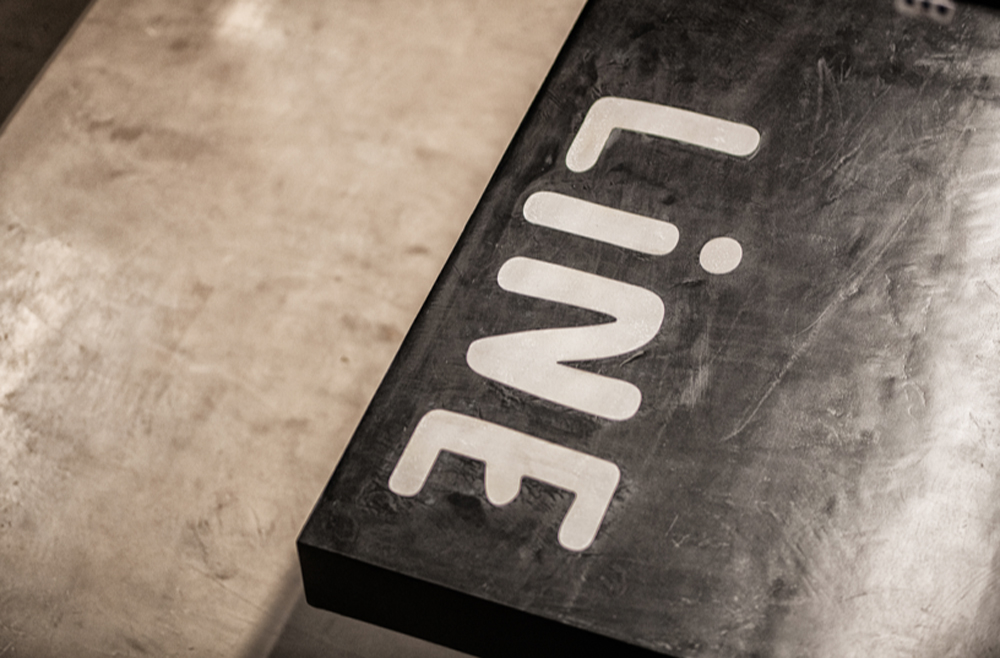 There is a discussion around the balance between culinary innovation and actual taste. Some argue that focusing on differentiating the processes (specialty coffee, biodynamic wines, etc.) makes us compromise the actual taste of the end product. Where do we draw this line?
Natural ingredients are the main raw material in any of these processes. Our job is to find a way to work with nature's pure production without altering much of its original character and qualities. On the other hand, innovation comes through technology, so we are continually looking for opportunities to bridge this gap, by cultivating our innovative mindset, while using it to develop more traditional, old-school methods. Sometimes, contemporary solutions derive the best of inspiration from the natural world.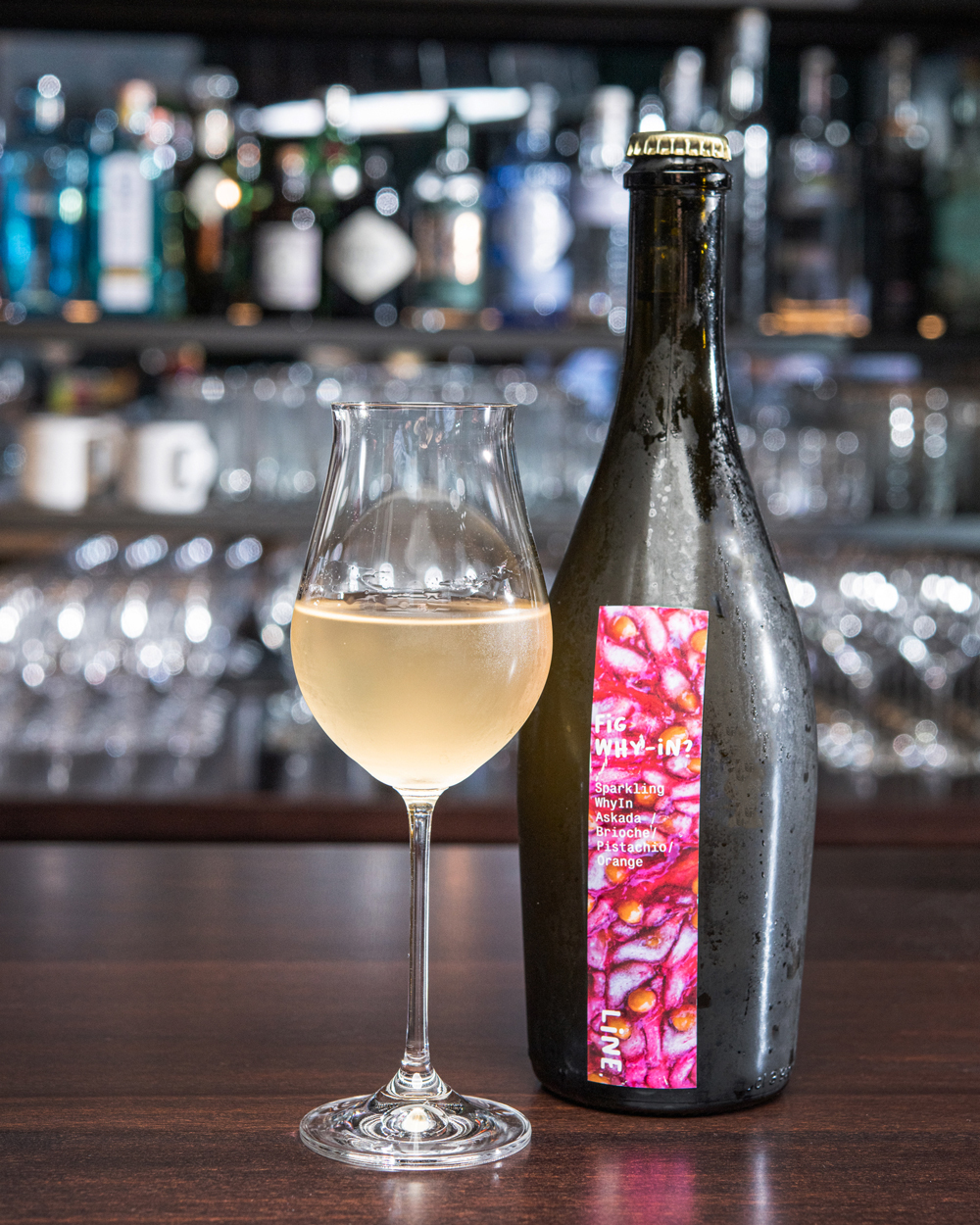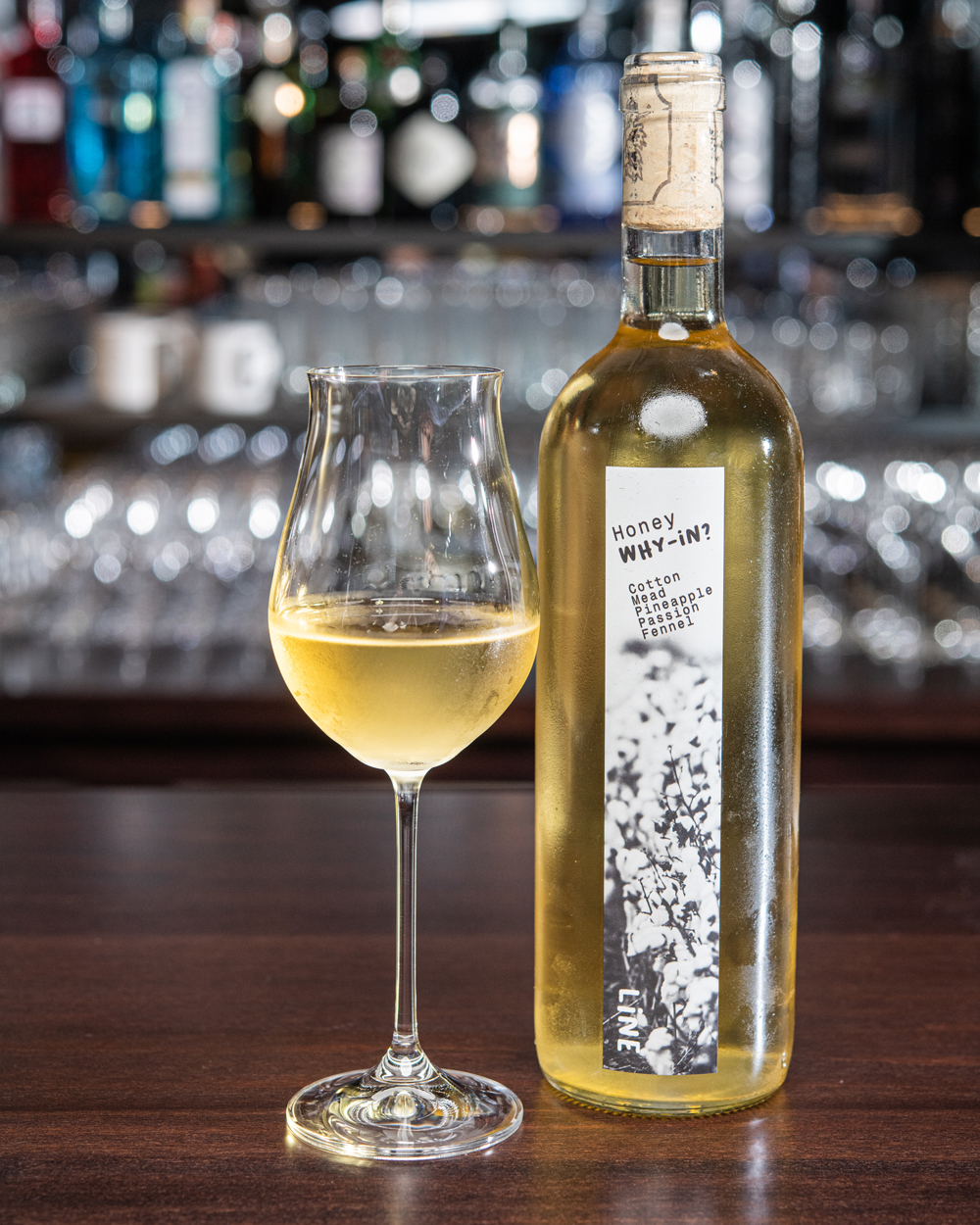 What was the idea behind Otto's Athens Vermouth?
The idea behind Otto's Athens Vermouth took almost two years to come to life. It was one of the most difficult things we've ever done. The concept was based on the creation of a totally Greek vermouth. It may not be generally known, but Greeks used to drink vermouth years ago. From 1955 to 1960, Italy, the metropolis of vermouth started to introduce labels written with Greek letters. We tried to create a vermouth easy to drink alone, with some ice or soda. What we needed was to avoid the strong spices of common Italian labels, so we tried to highlight its Greek profile with scents of rose, oregano, and thyme, making it feel Mediterranean without camouflaging its DNA.
How do you think that Greece changed as a culinary destination during the last few years?
Very much. The first year I came to Athens in 2013, the bars used to close during August for a whole month. In 2017 a tourism boom made us realize what Athens really has to offer. High-level bars, amazing street food, gourmet restaurants, and so much more. Greeks have a way of adapting to changes. I think that we are now at a good level and moving forward to create our very own culinary culture.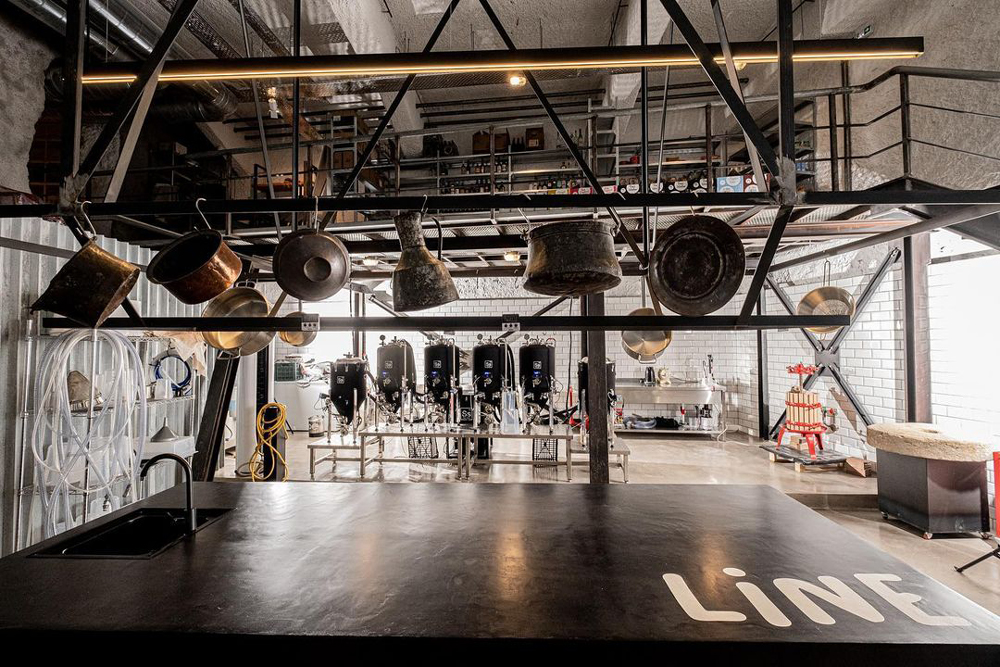 What are your future plans and aspirations?
I'd like to see our work becoming more open. Let's not forget the basics – to serve our customers properly. May our generation be the one that will recover from the previous years and create a new, optimistic and productive perspective for the future.