Delve into our world of genuine, meaningful, handcrafted objects and discover a list of highly skilled makers in-depth. A carefully curated range of homeware, tableware, wall art, and utilitarian items—pieces ethically made on hand and in style. Browse through The Greek Foundation's timeless collection and explore some of the exquisite works of the ever-growing Greek, creative scene.
CERAMICS Paying homage to tradition while adhering to a more contemporary aesthetic, Thessaloniki-based ceramicist George Vavatsis handcrafted our range of functional ceramic dinnerware. Following a minimal and slim geometrical approach, the collection is characterized by a delicate off-white color, and a smooth or slightly dotted surface, while each piece is wheel-thrown using light stoneware. Supporting the vibrant scene of ceramicists across Greece and their genuine and meaningful work, we are dedicated to honoring some of the most talented and passionate individuals and their skills that are luckily still there and thriving.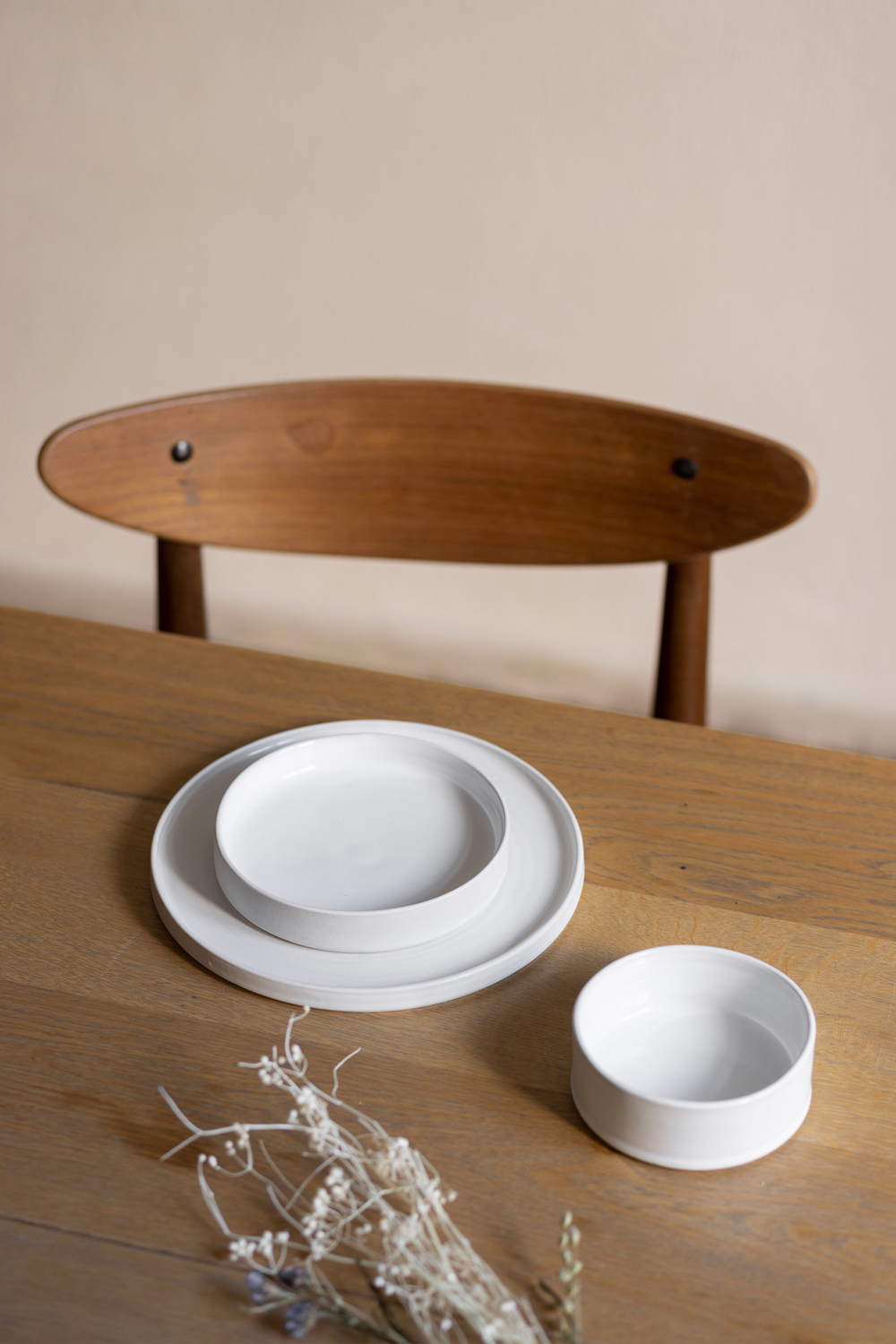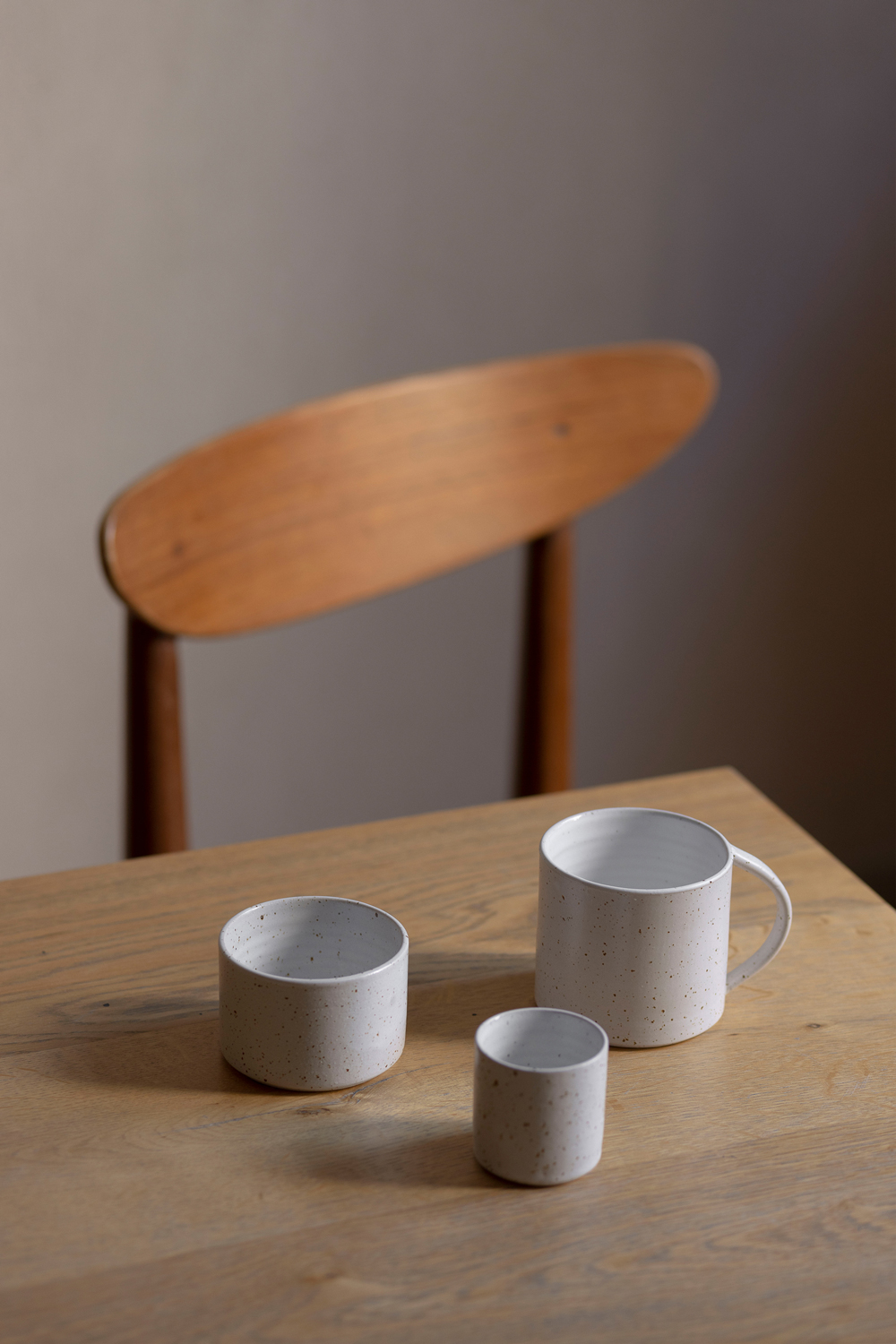 TABLEWARE Inspired by ancient Greek vessels and arches, while focusing on thoughtful design, Greek architect and designer Anna Rosa Moschouti is behind our well-crafted collection of contemporary tableware exclusively made for The Greek Foundation. An elegant set of a candle holder, a vase, and 4 coasters made of brass was carefully designed to make a stunning statement in any minimalist tablescape.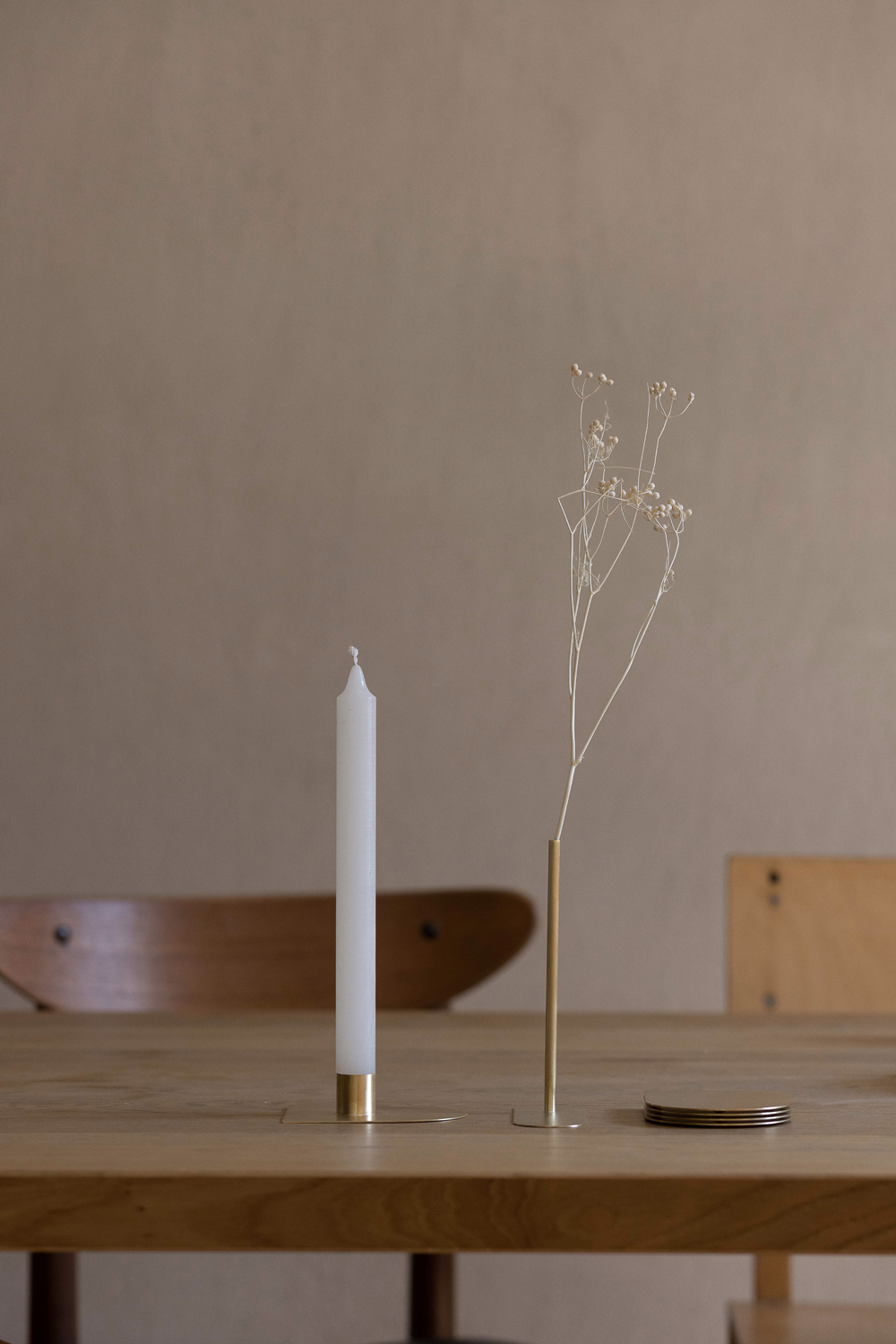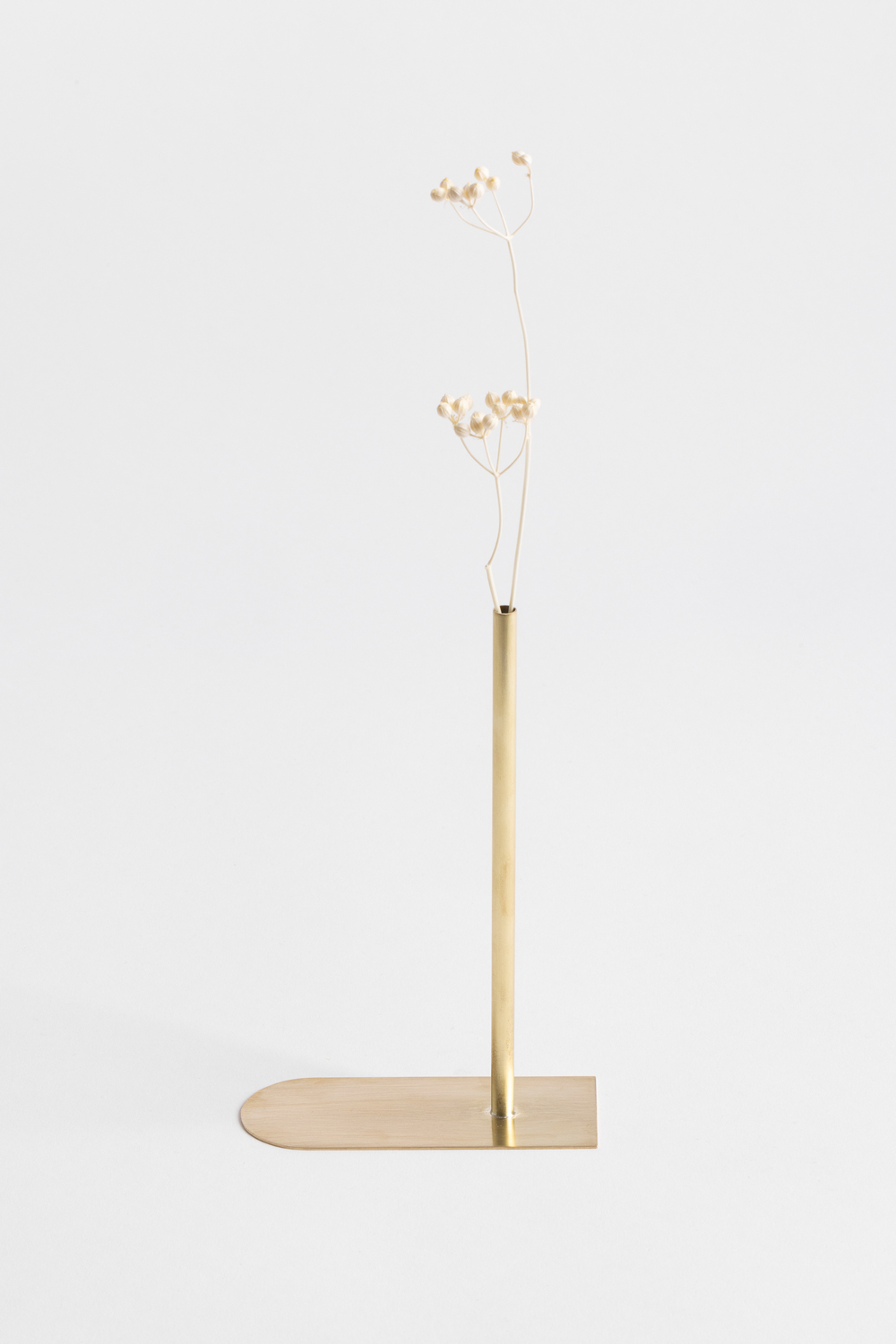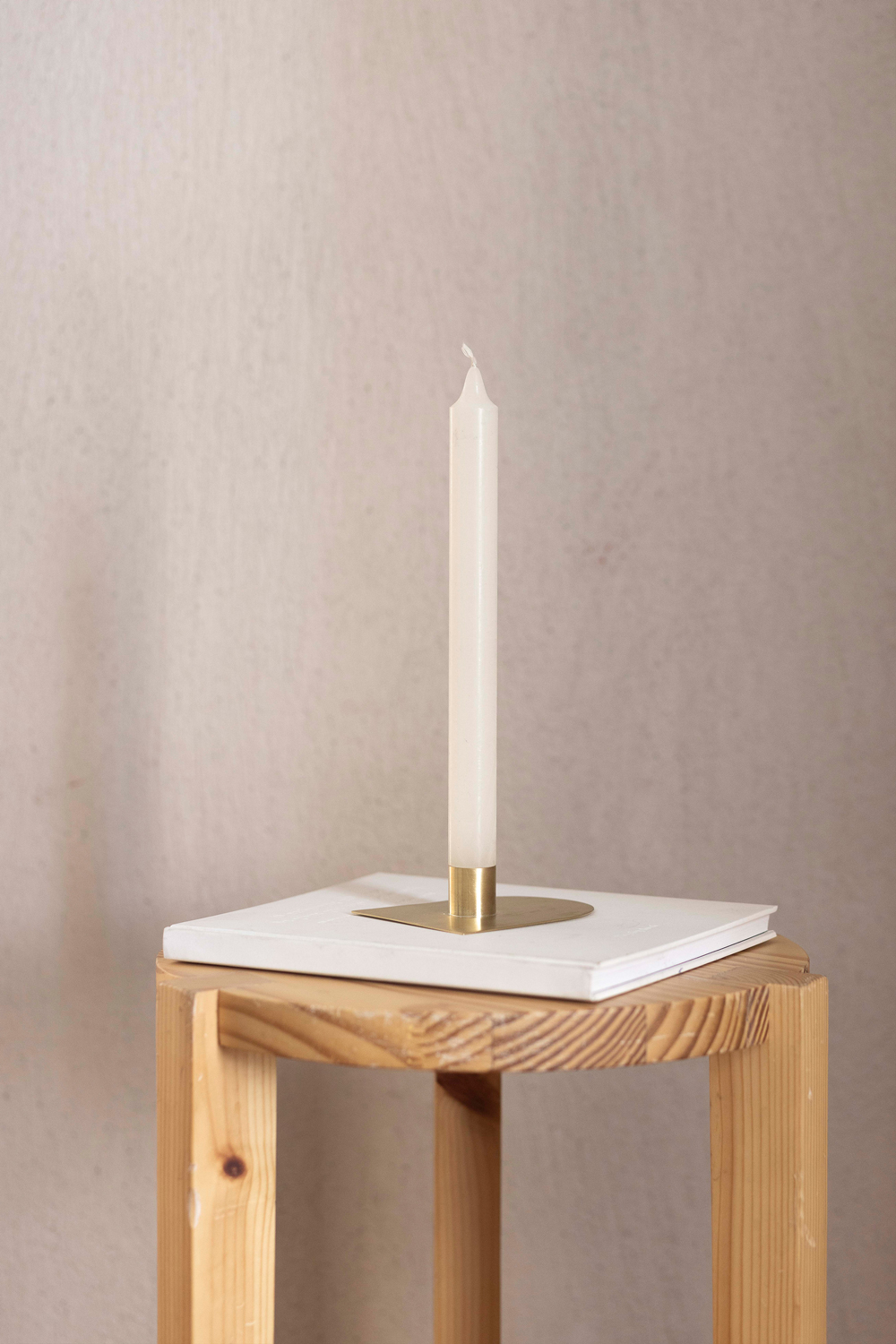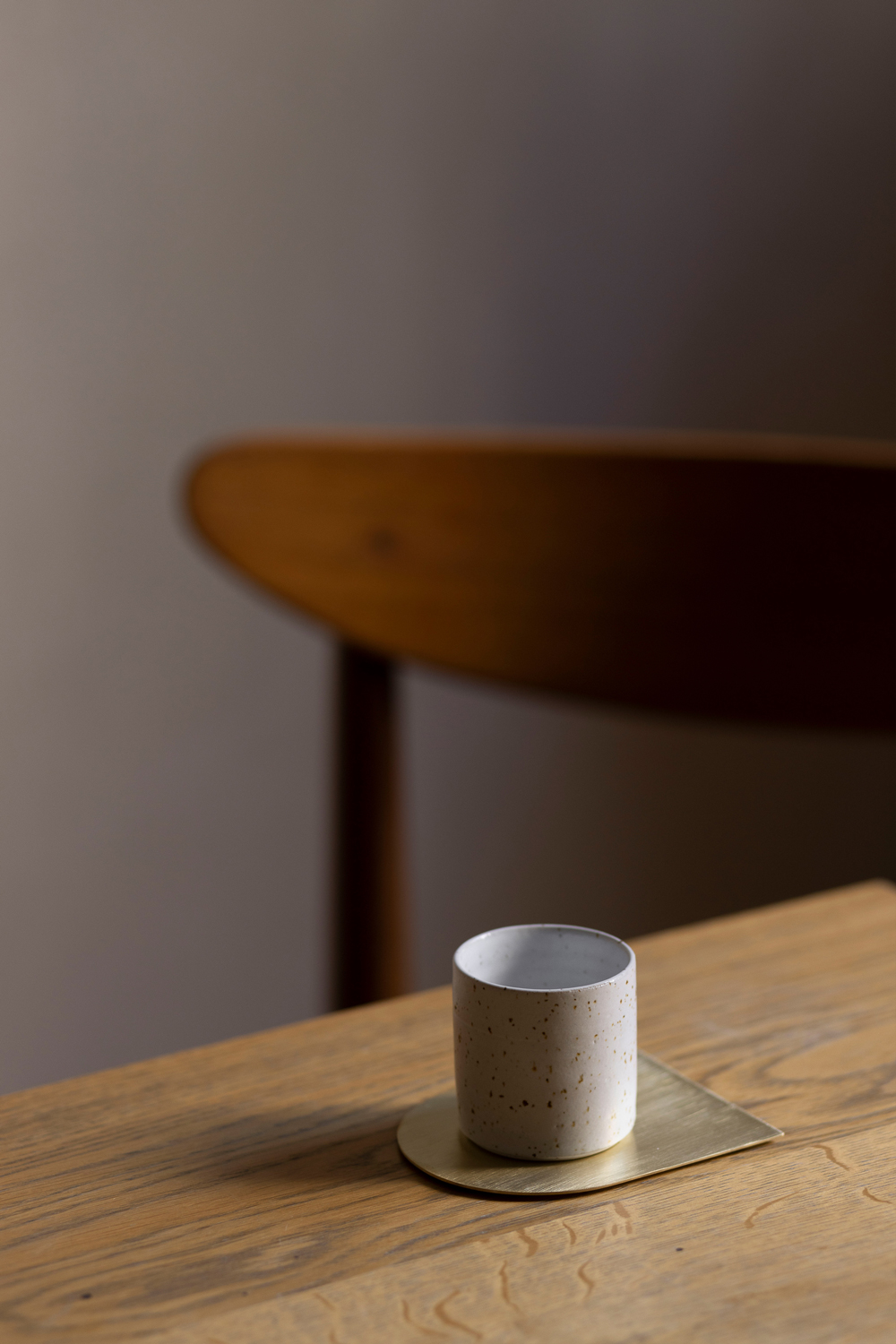 Our signature candle is handmade of 100% natural soy wax in a small village on Corfu island, Greece by an environmentally friendly brand named CHOE. Its spicy scent coming from centenarian, evergreen cedar trees meets the intense, fresh, and sharp scent of lime into a hand-poured, ethically made product.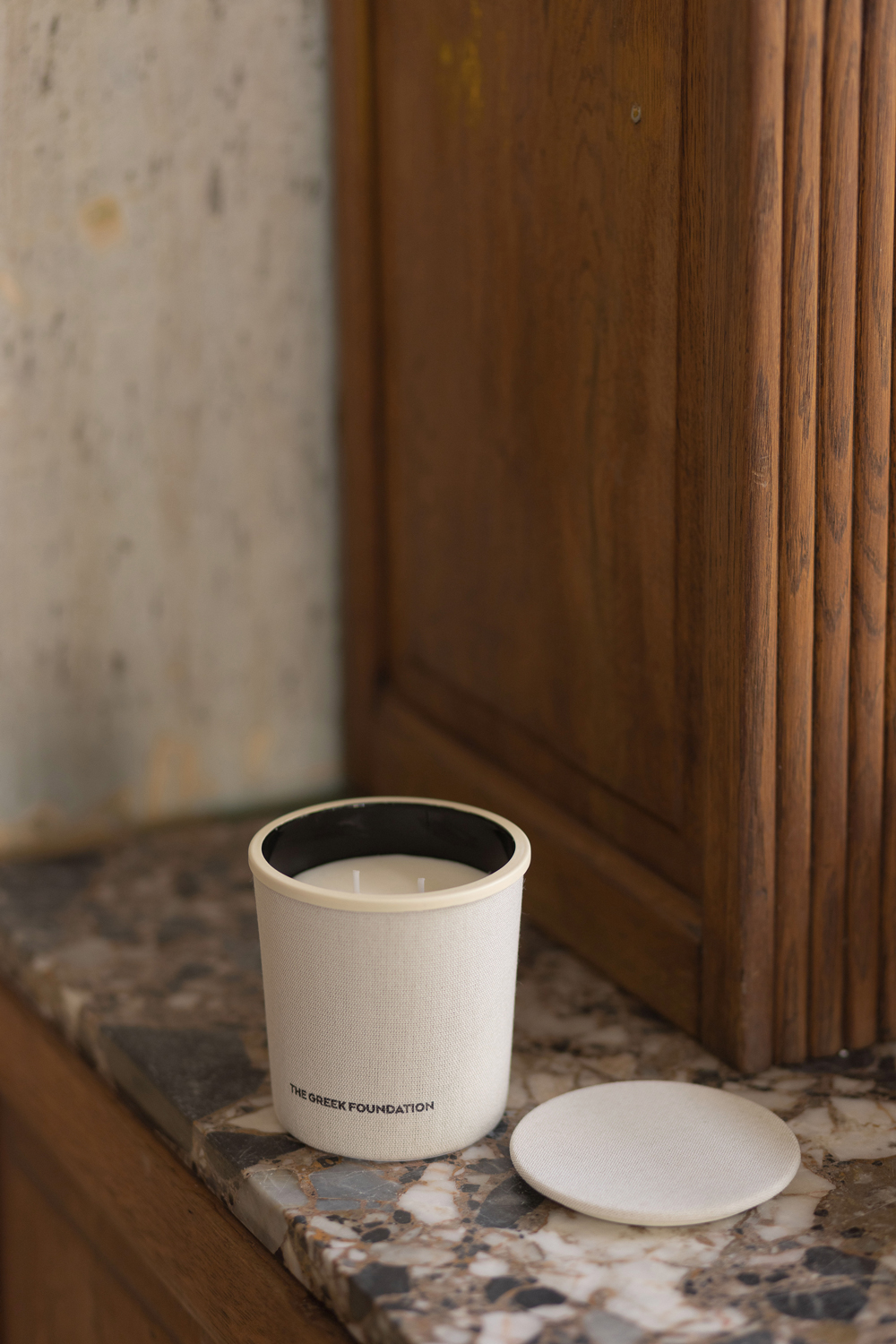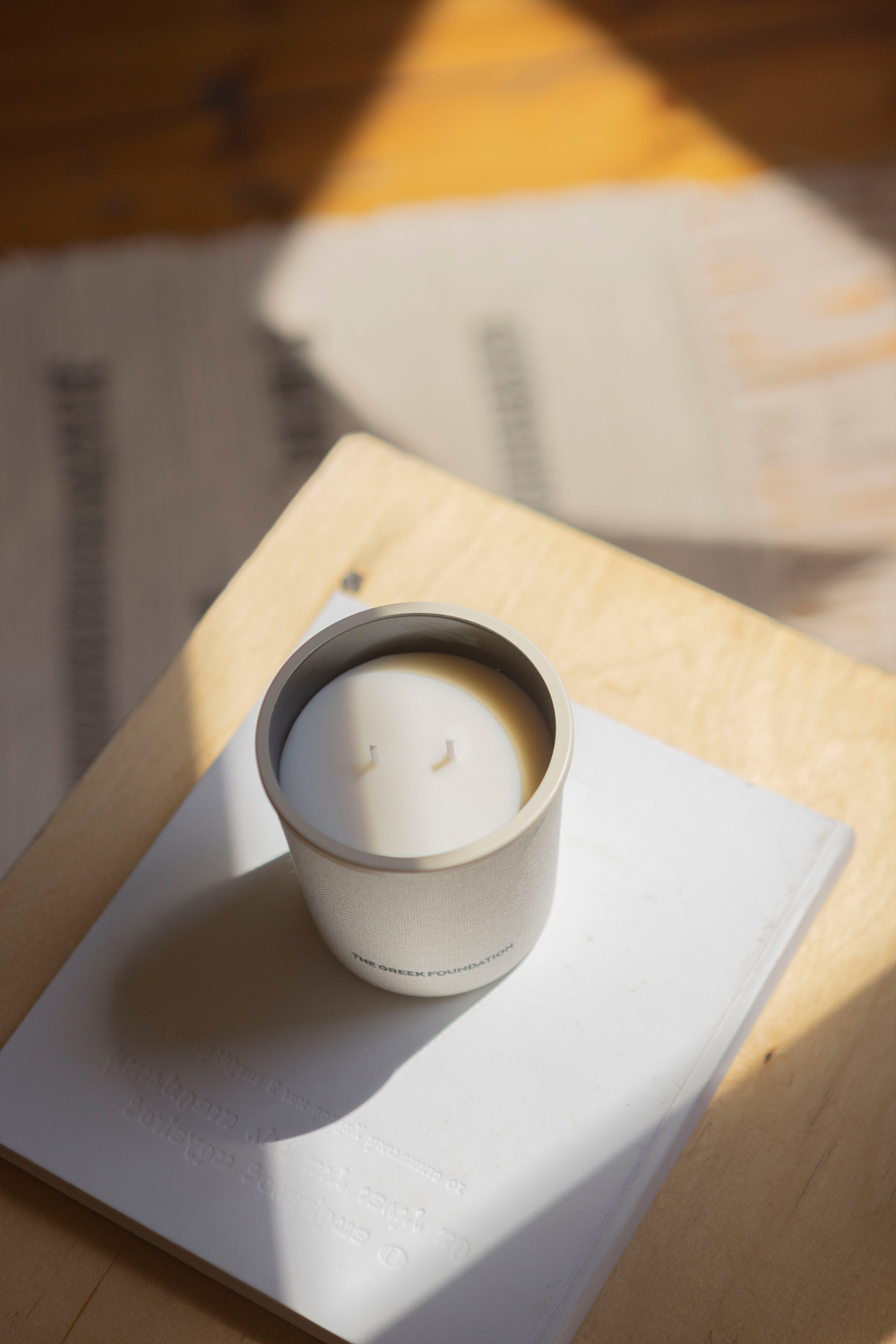 TEXTILES With a focus on sustainability, craftsmanship, and quality, Greek weaver Meropi Ververi works on a traditional loom, striving to maintain exceptional standards. Creating a visual play between symmetry and asymmetry, she handcrafted a one-of-a-kind rug, inspired by the deep-rooted notions of balance and geometry that have shaped the global cultural sphere. Craft, creative spirit, and human hands are at the heart of the first textile work added to the collection, exclusively made for The Greek Foundation.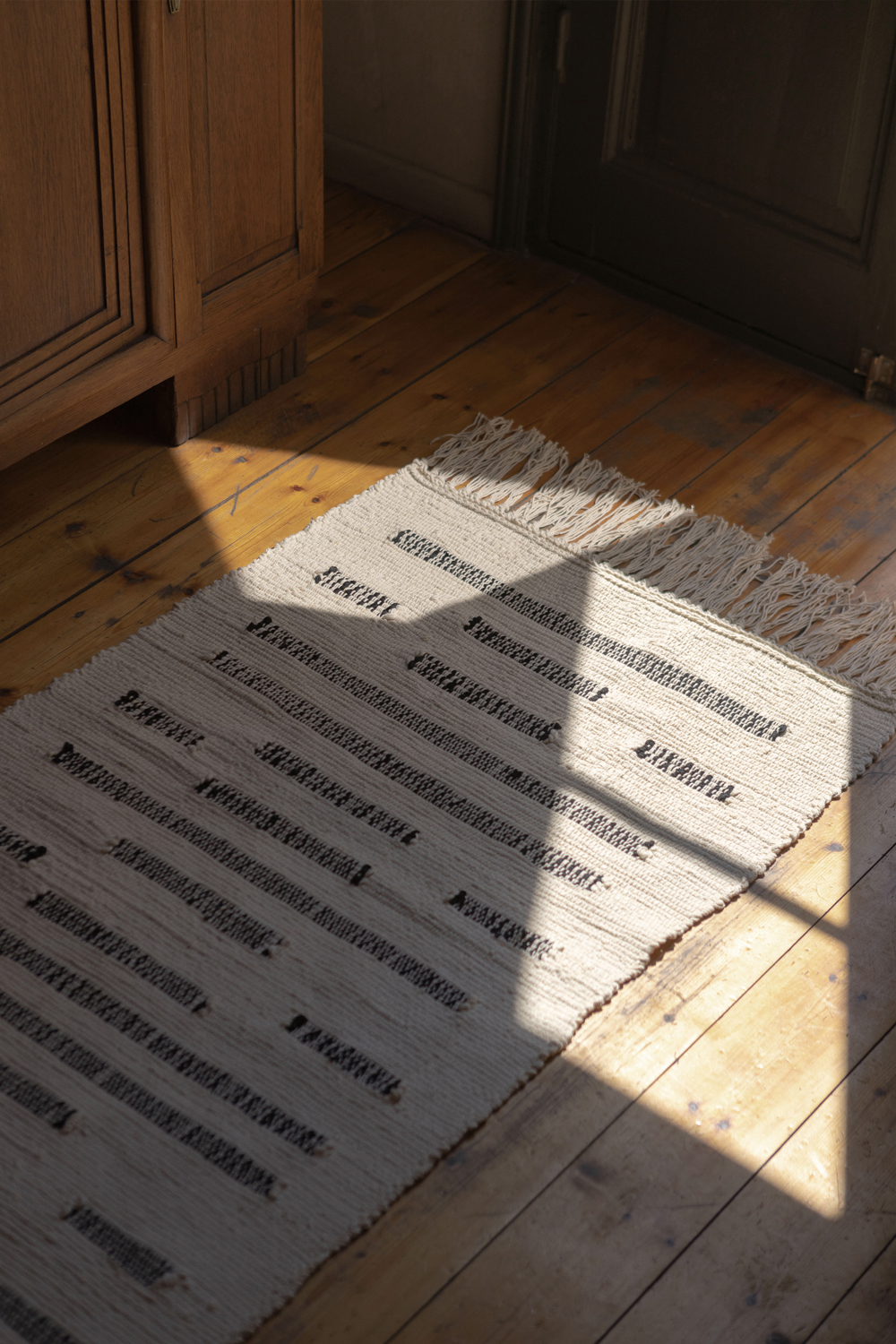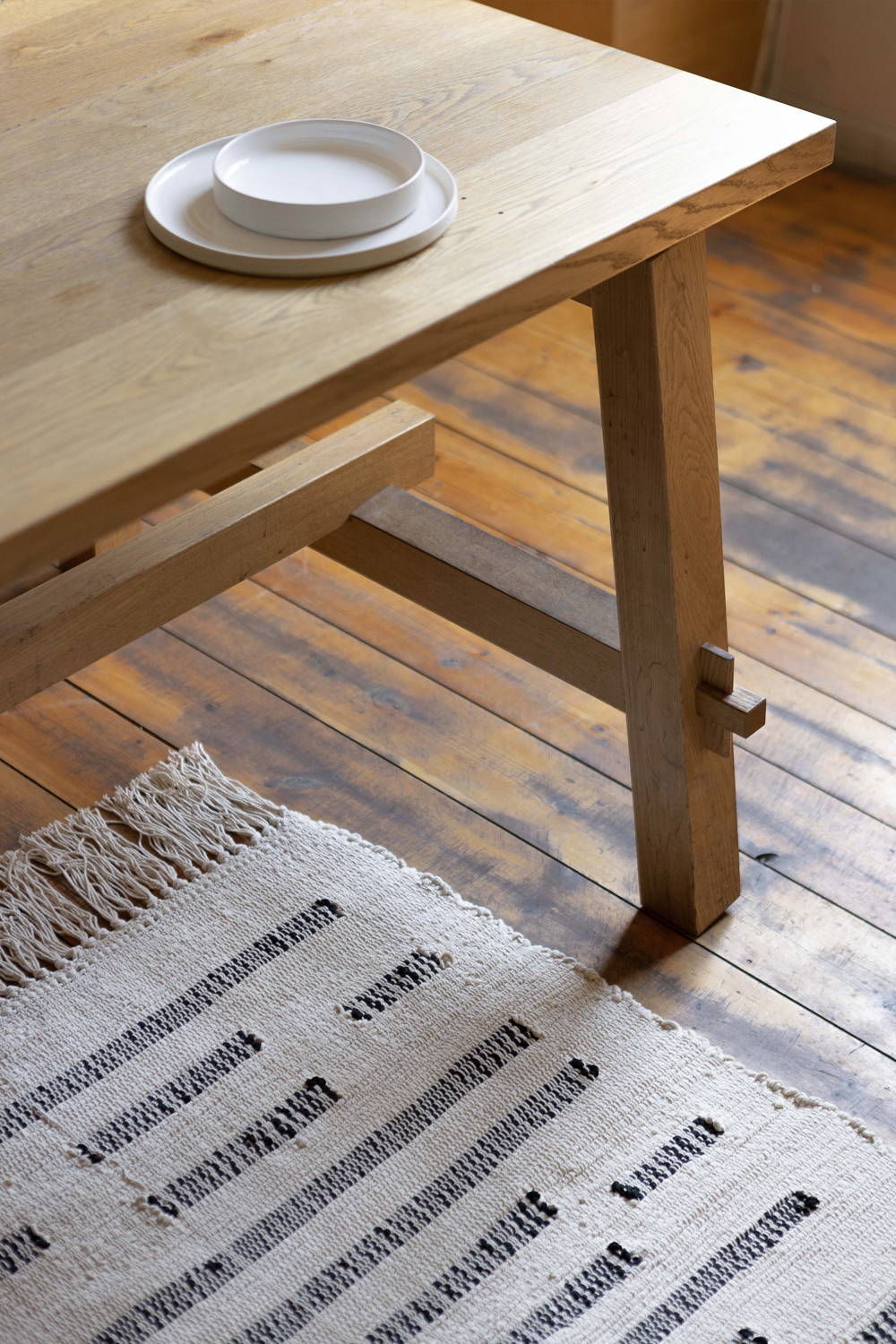 ART Characterful artworks, lush with patterns and surprising details, yet minimal and light-colored enough to adorn any room, our range of prints are carefully curated in close collaboration with Print Sin. The collection features unique artworks from iconic Greek and foreign artists, whose eye-catching designs carry their own wholly unique story, being the perfect addition to an art lover's home.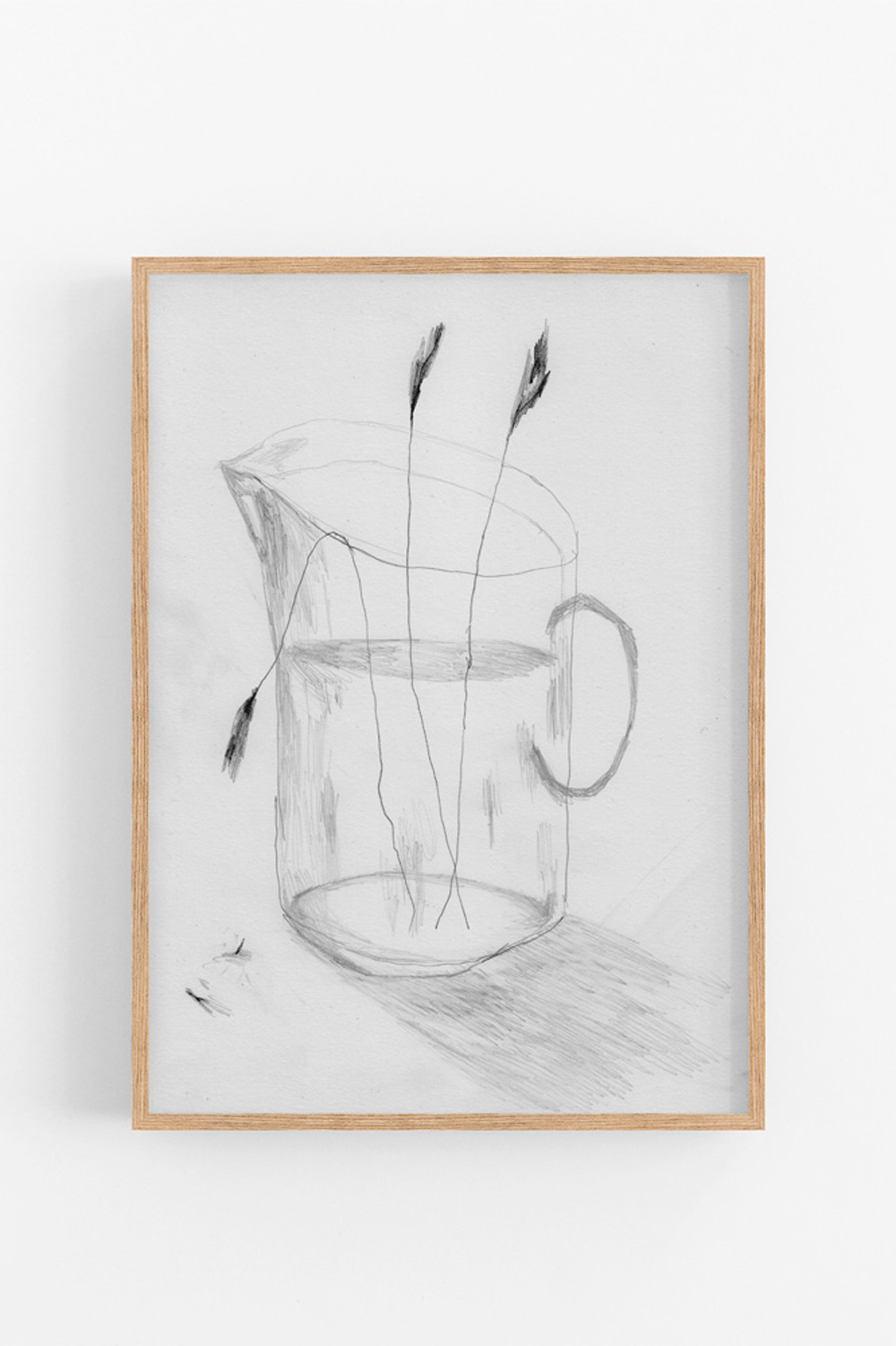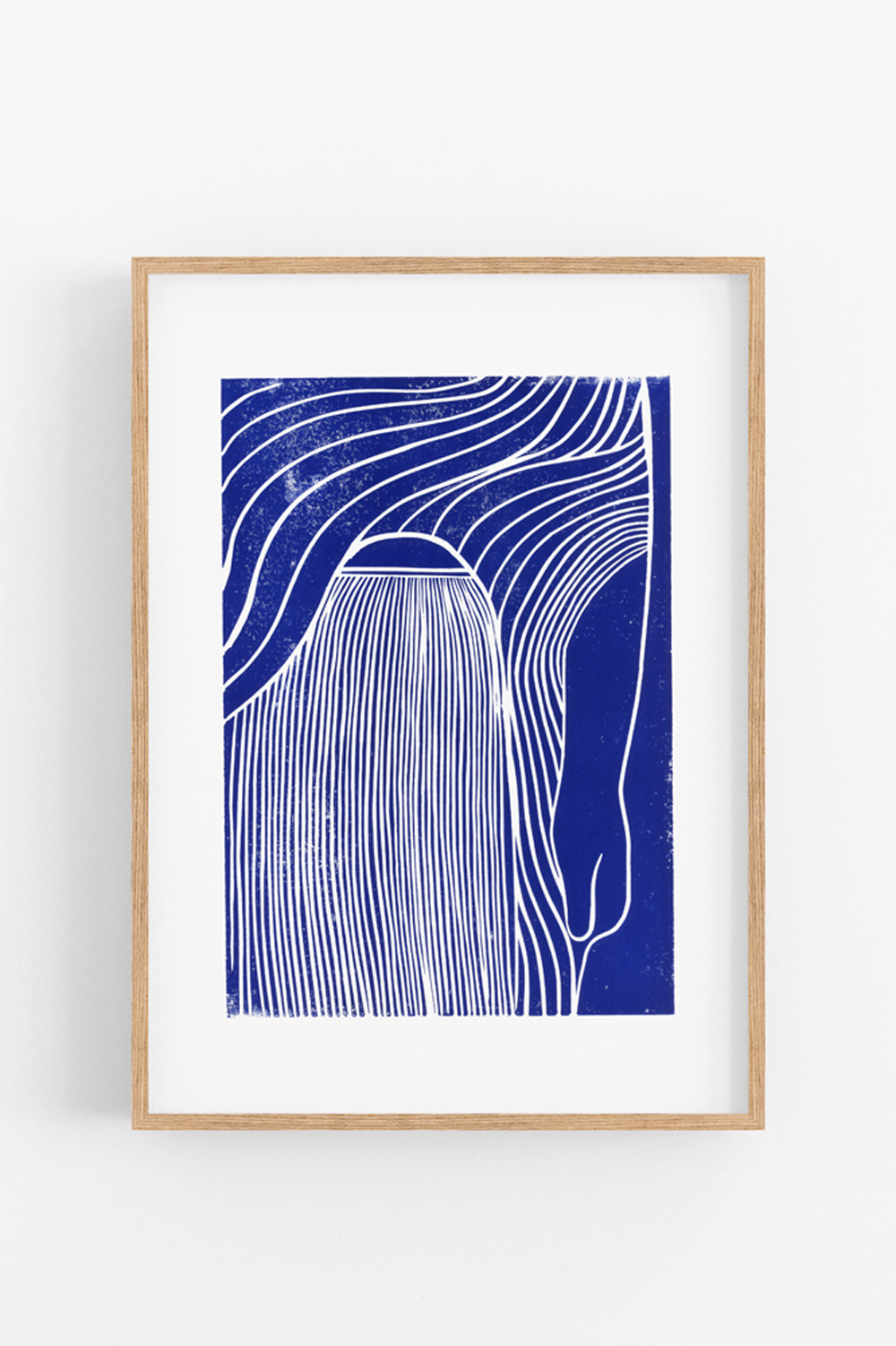 ACCESSORIES Our signature tote bags made from 100% cotton are the perfect companion for every move. The design includes a variety of Greece-related quotes printed on classic beige TGF tote bags to hold a large number of daily essentials in style!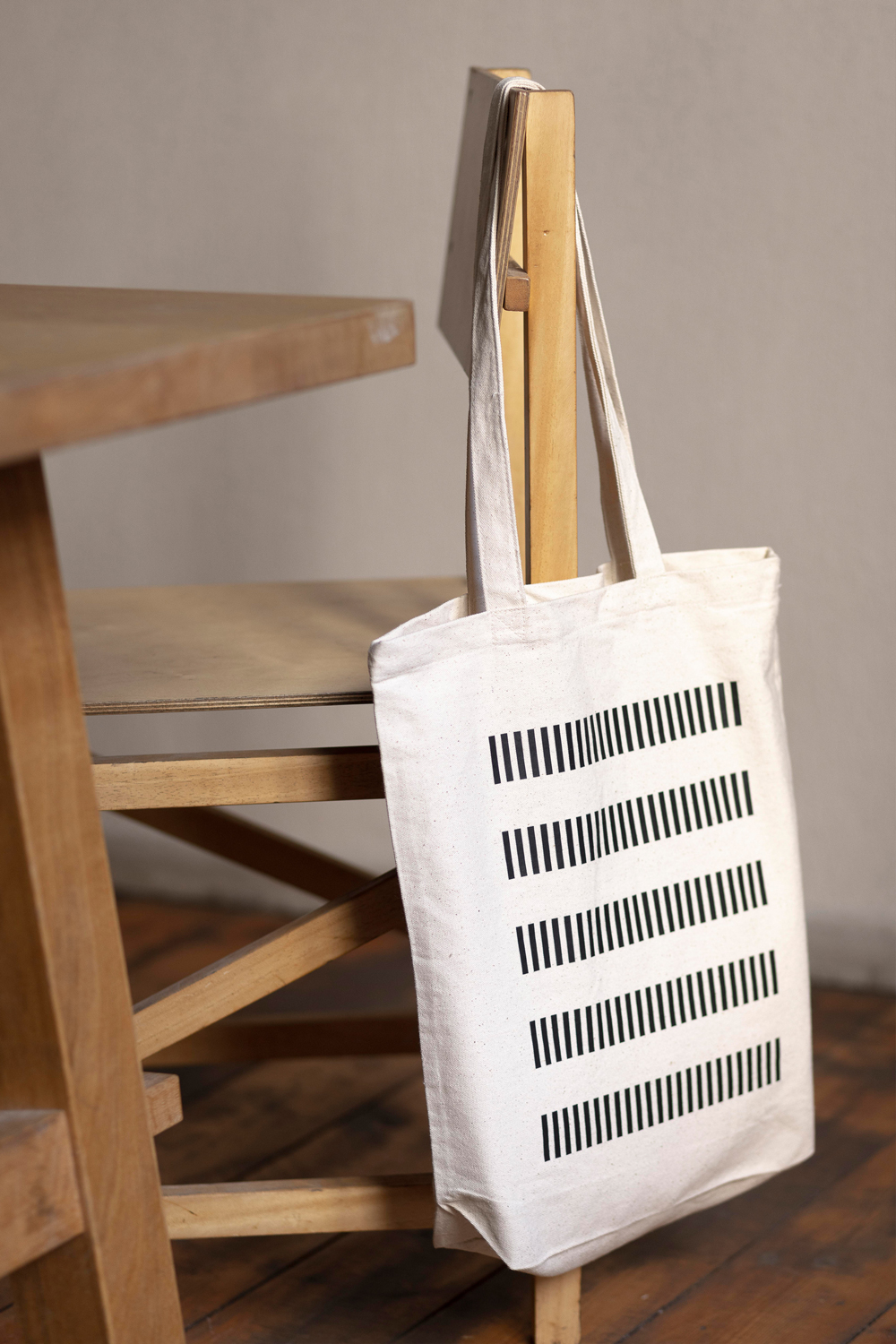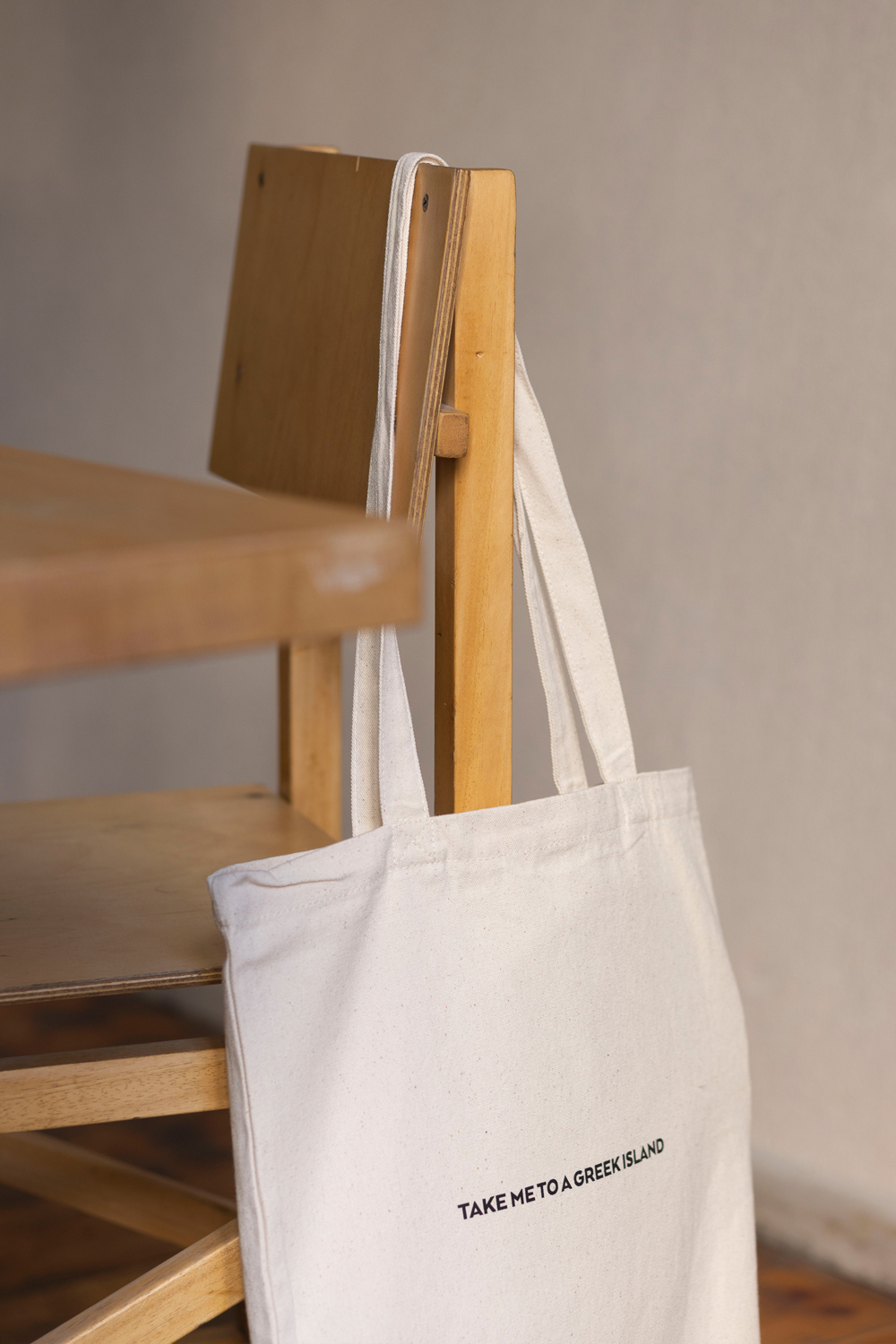 JOIN US In our continuous endeavor of creating unique, ethically crafted, contemporary collections, we work closely with the most skilled, passionate, and committed individuals, offering them the highest care and support. We are happy to see our creative community growing each and every day.