MNP is an award-winning creative studio with Katerina Papanagiotou as a main founding member and creative director, based in Athens since 2003. MNP is consisted of six different but similar characters who like order, design, creative thinking and most of all team play. The daily life impacts on their creativity while their style originates from the Greek culture, in a more liberated way.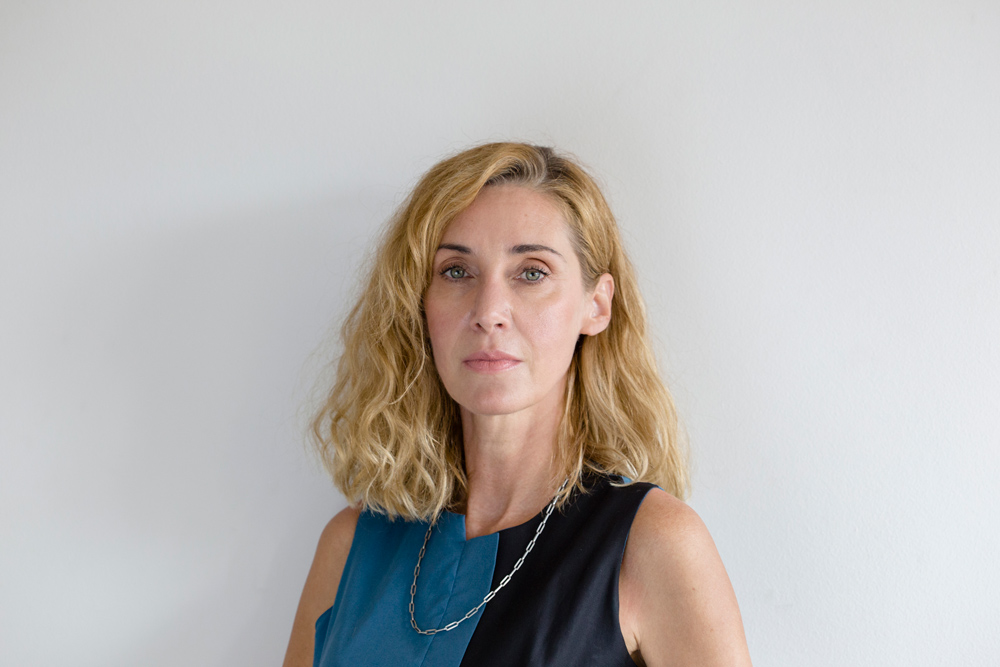 Tell us more about your journey so far. How did you get to where you are today?
I like beautiful things and I like order. For the past 26 years, I've been collaborating with people who appreciate the same things. Before setting up MNP, I worked with various agencies that inspired and influenced my professional development. For the last 8 years, I've also been teaching at Vakalo Art & Design College in Athens.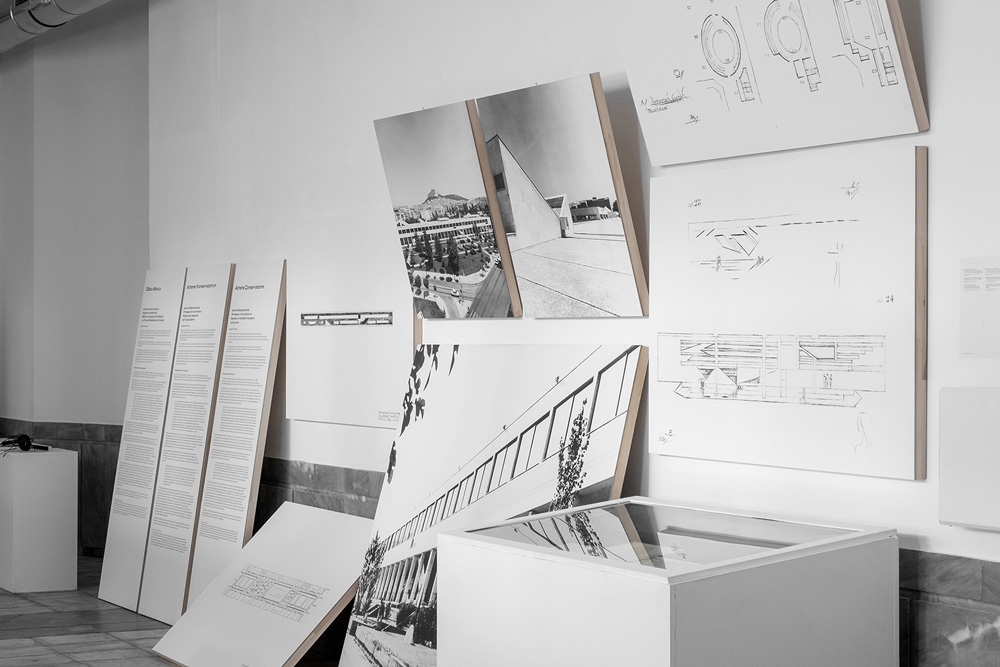 What inspired you to start your own design studio?
Our studio was founded in 2003. At that time, the design scene in Athens still had plenty of room to grow, as there were only a handful of graphic design studios. That gap created an opportunity for us to make our mark. My former partner Vasilis Marmatakis and I set up MNP together, laying the foundations for a design philosophy that still guides our work to this day.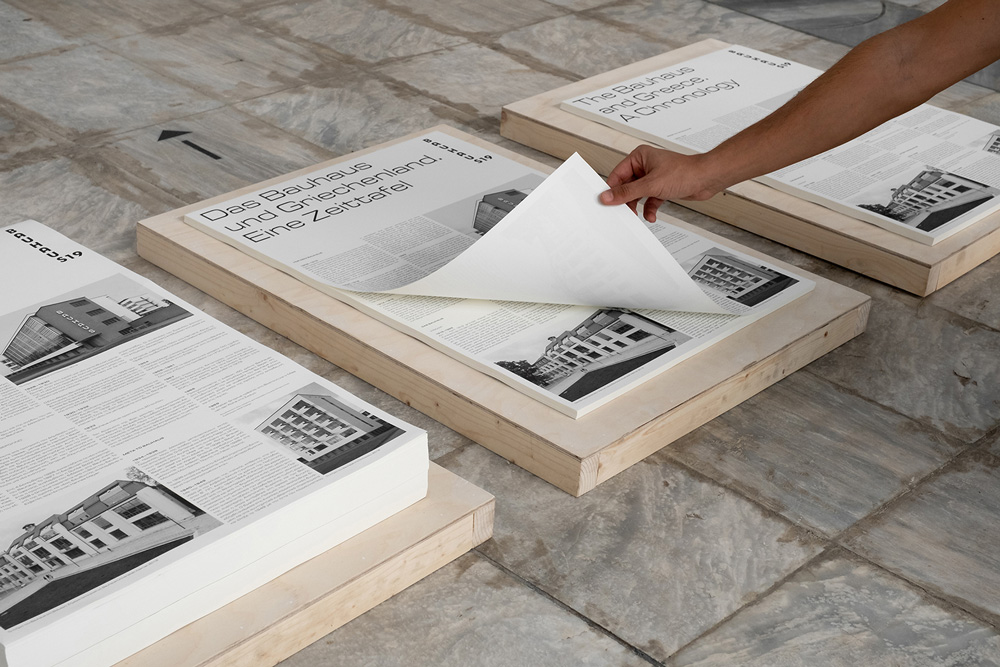 What is MNP doing differently?
The difference lies in the people who make up our ensemble. Over the course of 17 years, our studio has evolved through the people who have collaborated with us and left their imprint, as well as the people who are still here, working and creating together. My co-partners Stefanos Andreadis and Laios Papazoglou have helped MNP to evolve over the years. Danae Tzotzos, Korina Galika, and Spyros Acheimastos are the newer members of our team. Both individually and collectively, we all shape the identity of our studio today.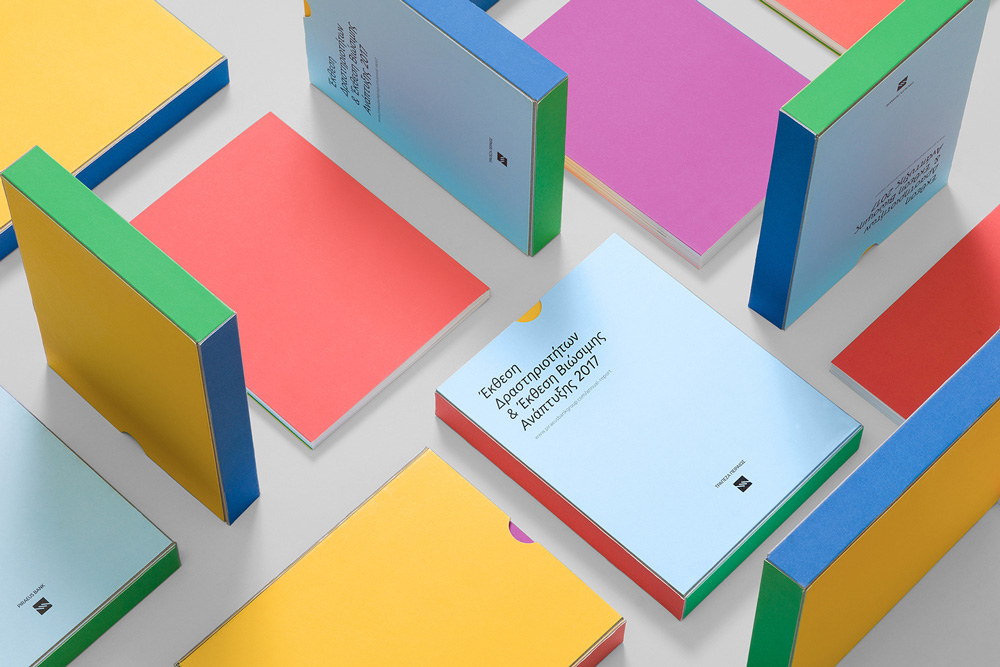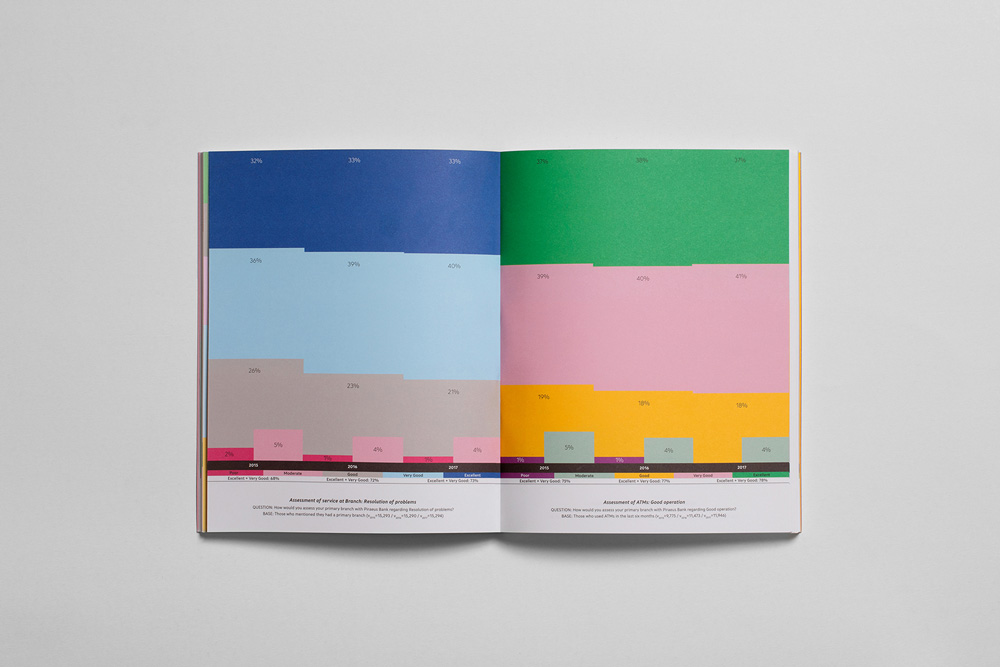 How do you lead yourselves from concept to design? Is there a common methodology and philosophy in the way you approach your projects?
The first images and ideas materialise during my very first meeting with a client — the moment when they describe their passion and vision for the project they want to realise. After that, the work always follows a very methodical, three-step process: research, brainstorming, design. Design is an applied art. It is subject to many rules.
The balance between idea, aesthetics, and application is the basic principle of any successful design.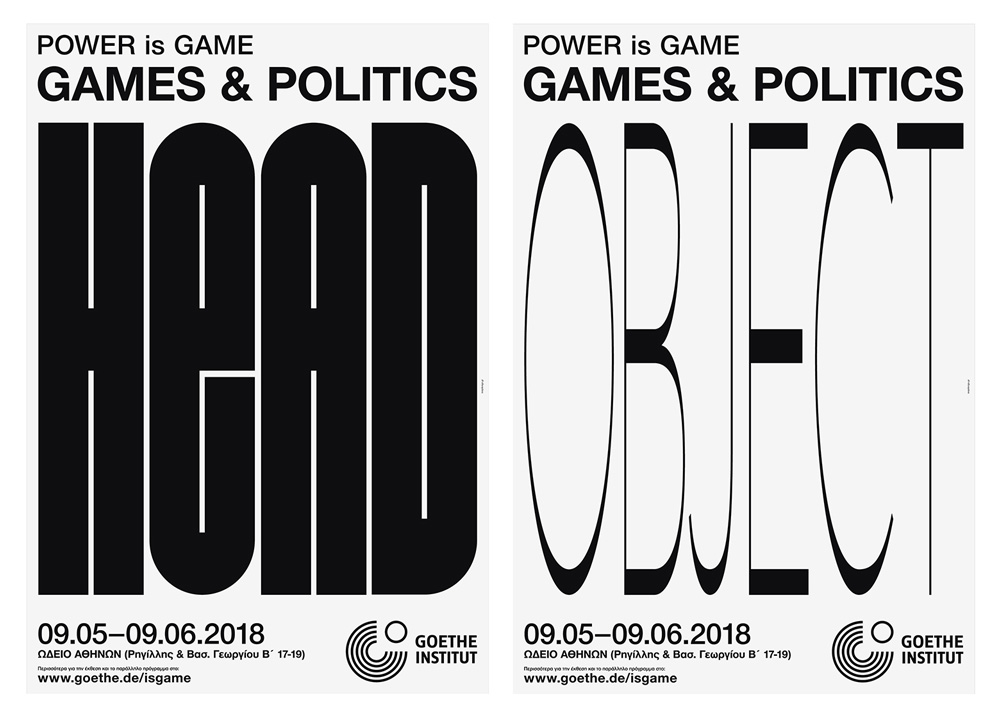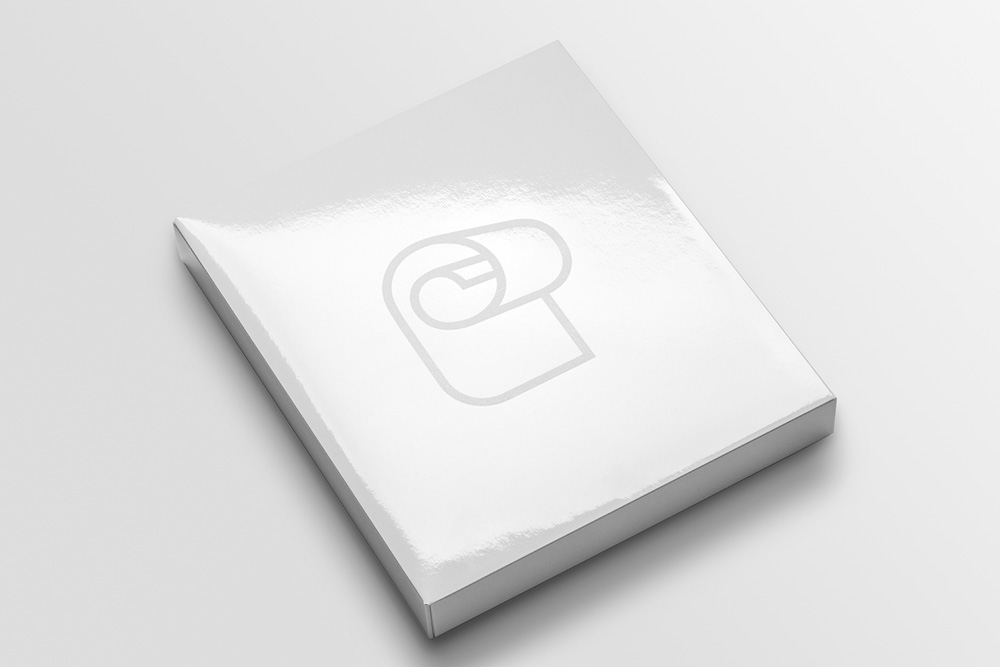 What part of the design process gives you the most satisfaction?
Over the years, I've enjoyed different parts of the process more. When I started out, I only liked to design. Now, I also really enjoy the process of researching and brainstorming a new project. I've always been fascinated by new technologies and how they influence design today. Design and technology are interlinked — from 19th century engravers to Raster graphics and the photographic methods of the 20th century, right up to today's digital era. The visual outcome produced by the latest technological advances is what distinguishes every design era. I enjoy contributing to this evolution and being part of this process.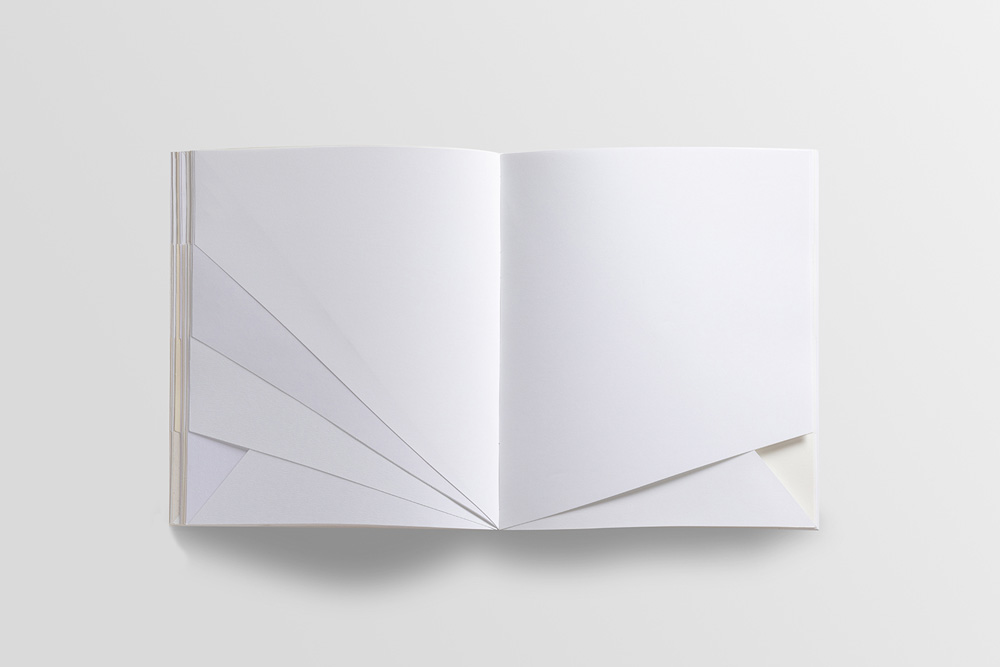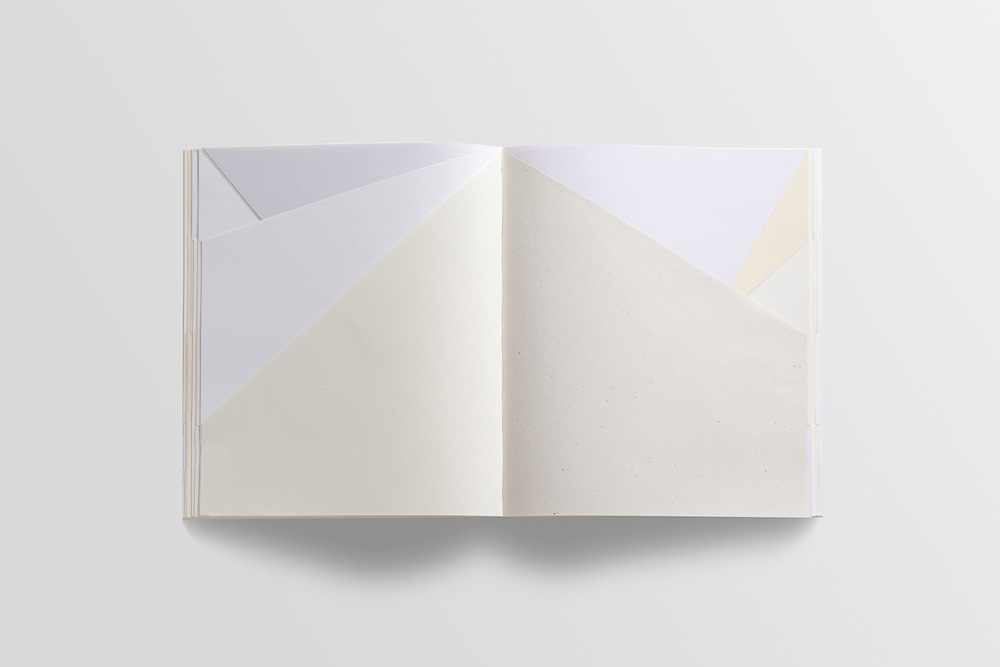 Talk us through a recent project, what made your approach unique?
One of our recent projects was creating the visual identity for the National Museum of Contemporary Art in Athens. Our studio was selected through a closed competition. We started work in November 2019 and completed the commission in mid-2020.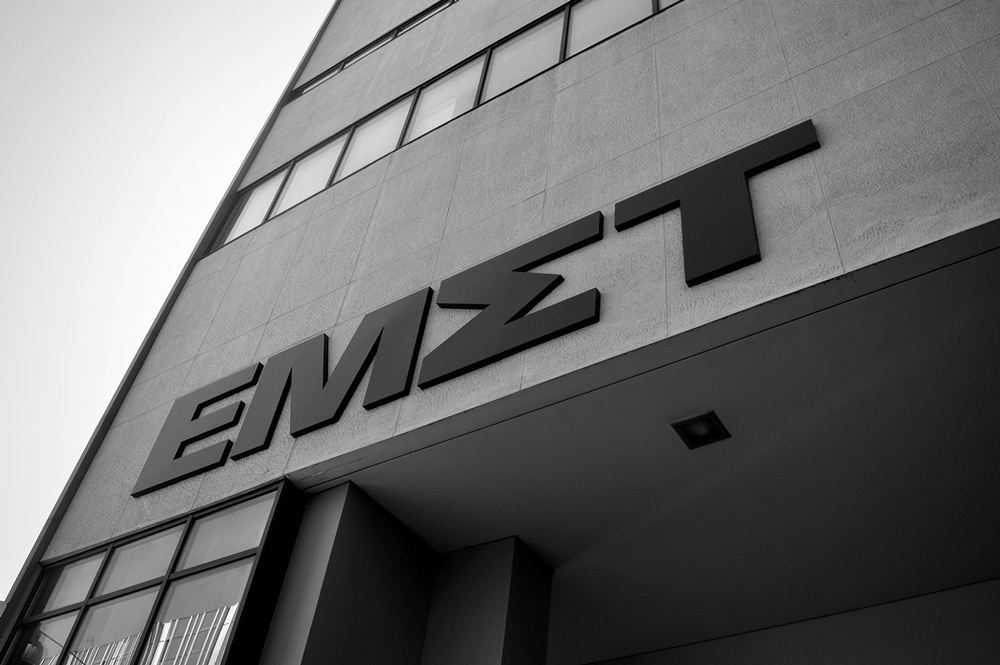 It is incredibly challenging to create the identity for any artistic project, but especially for a museum of contemporary art. We did not want the design to overshadow the subject; instead, the aim was to create a framework through which to showcase the museum's work. So we decided to create a mechanism which, through its visual simplicity, describes a space that does not define itself aesthetically, but is redefined again and again by the works of each artist on display.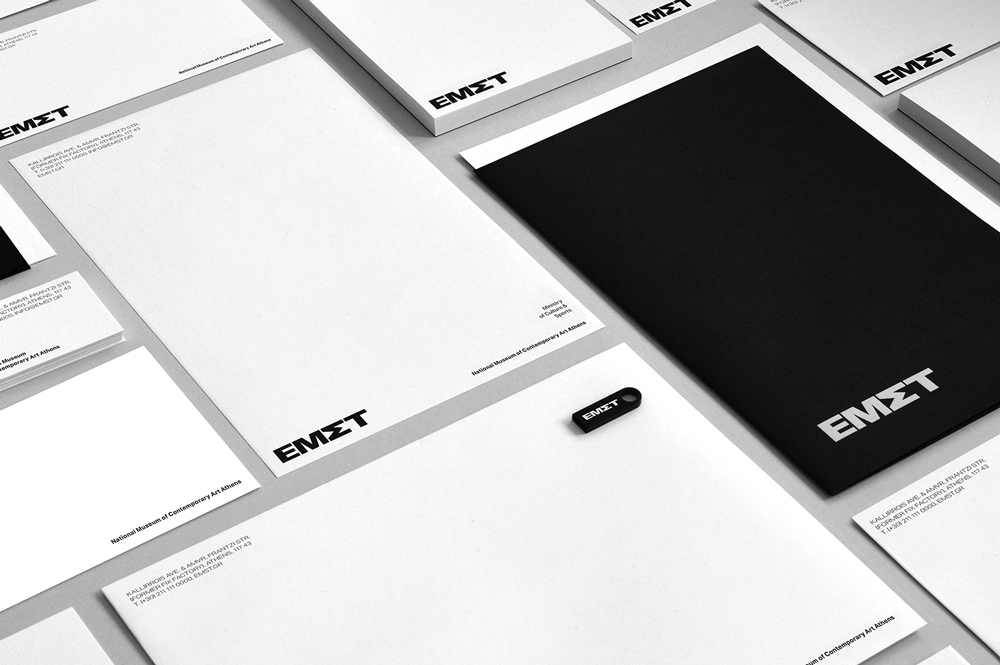 Both the logo and the entire visual identity of the museum are based on the EMST Sans font, which we designed exclusively for the National Museum of Contemporary Art in collaboration with Dalton Maag.
The font is inspired by the distinctive, elongated form of the industrial building, which was originally designed by the Greek architect Takis Zenetos. A key component of the font as a tool that reflects the museum's identity is the variable quality of the EMST Sans font.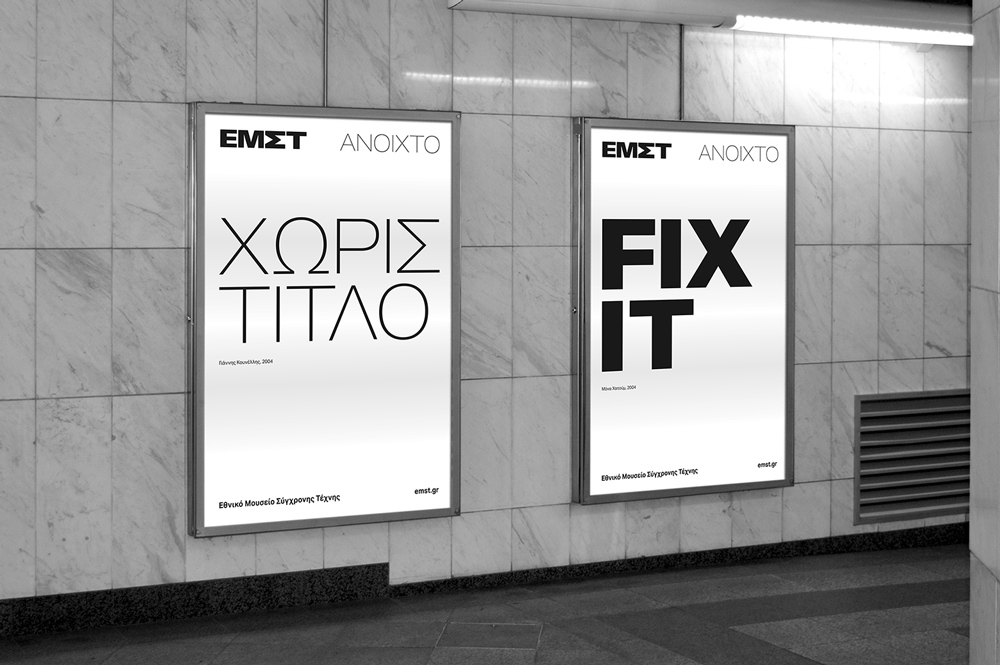 What advice would you give to others thinking of starting their own studio?
Design studios are not only a space for creative expression, they are also businesses. The truth is that the economic situation in Greece does not help creative businesses to thrive, in fact I'd say the opposite is true. Nevertheless, although there are many great design studios in Greece right now, there's always room for something new and fresh.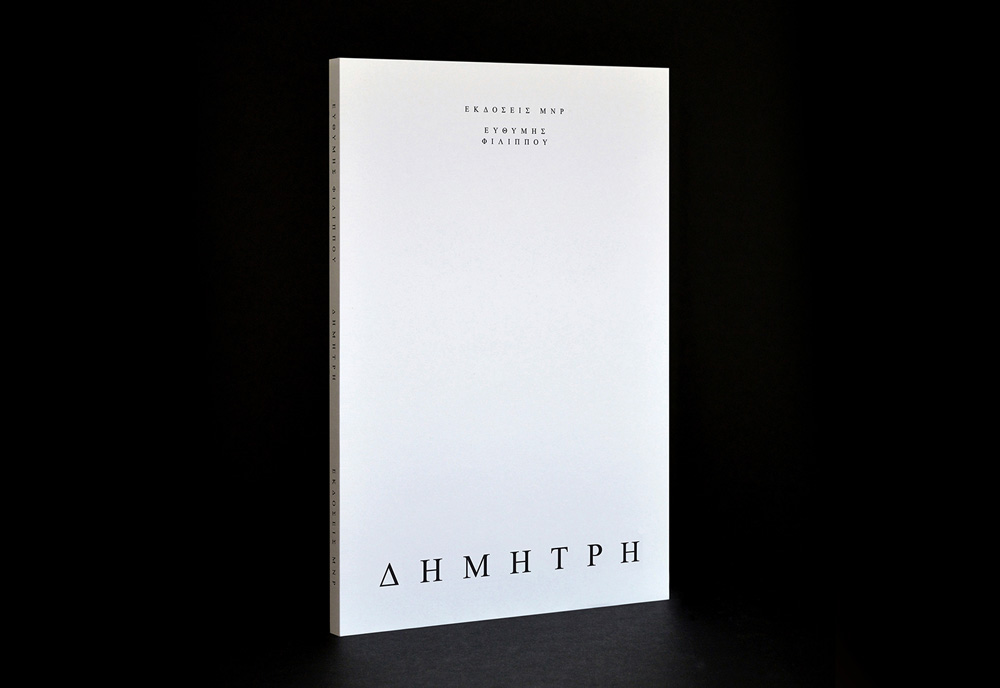 Is there always that particular moment of surprise? The "aha" that comes with the best idea? When you have that moment, do you have a way to celebrate?
There are always moments that surprise us. When you embark on a new project, you never know where it will take you, which paths you will follow and where you will end up. Personally, I consider success as a designer to be recognition from the client, recognition from my peers. So there are plenty of opportunities to celebrate — and we do celebrate, but not always in a particular way.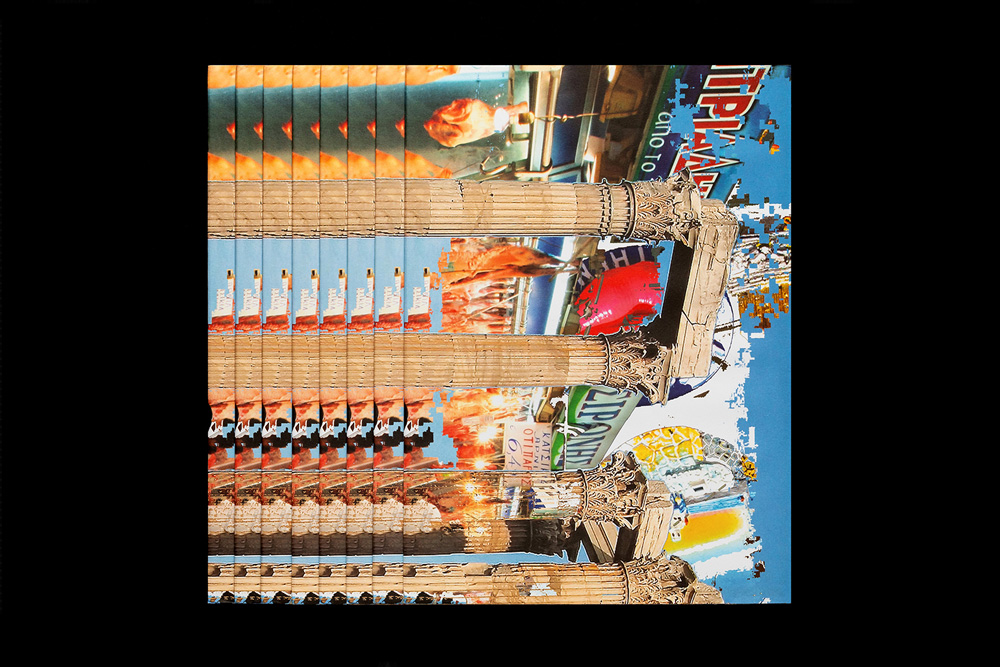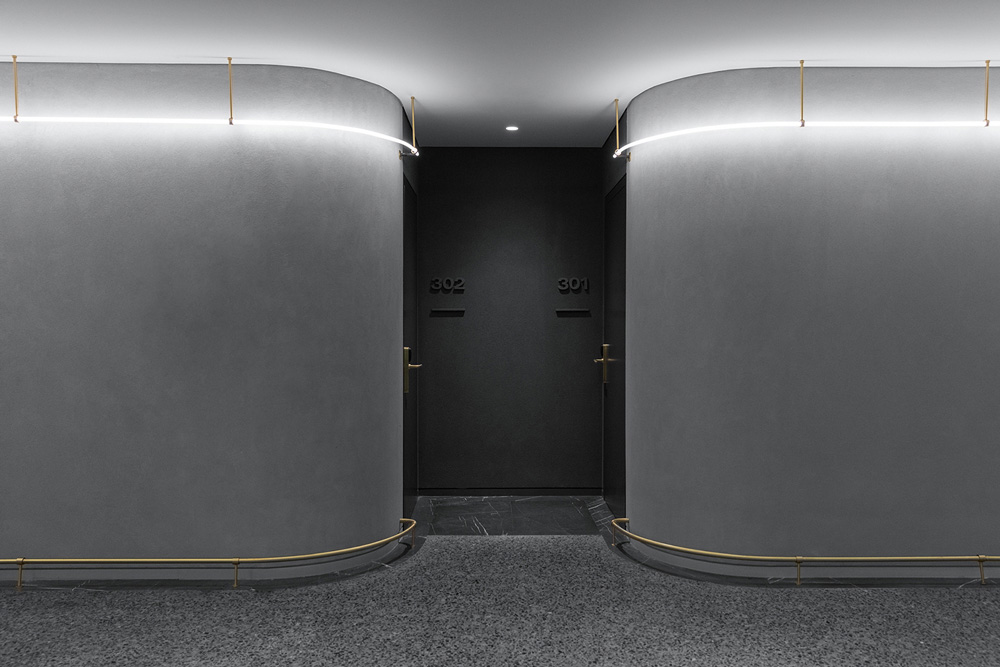 What is the best piece of advice you have ever been given?
 Never believe you are the best.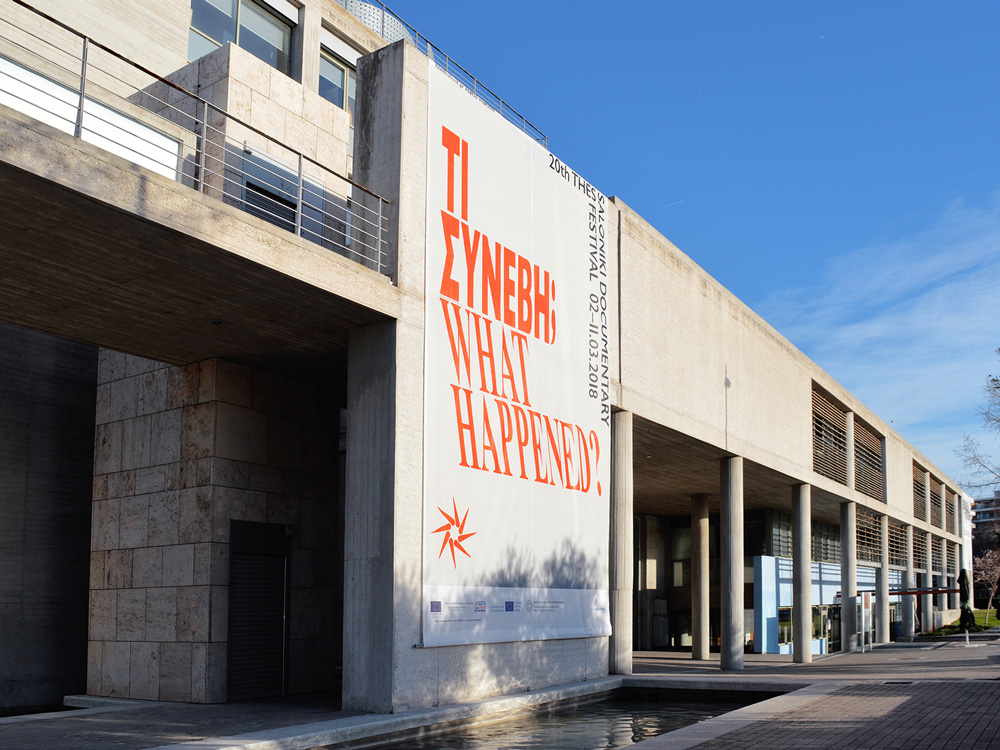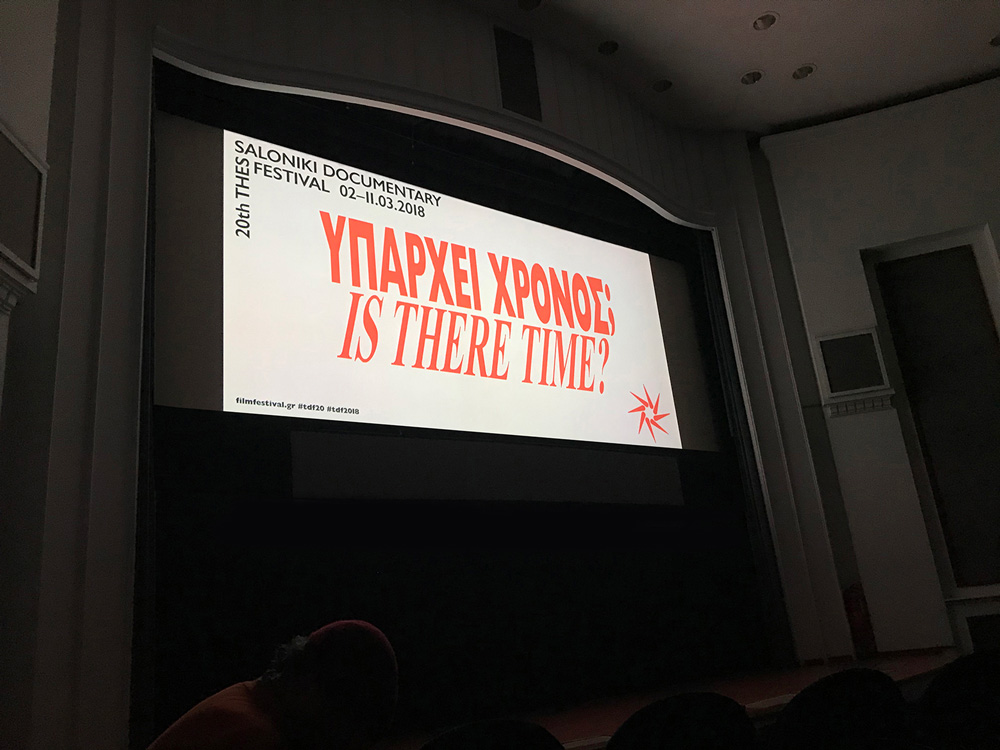 How do you see Greek design in the future?
Although the Greek design scene has raised its game in recent years, it hasn't succeeded in establishing itself in the public consciousness. We need to take what we have built and achieved as designers, mainly through individual efforts, and make it more widely known. I believe there is a need, now more than ever, for Greek designers to come together in order to consolidate our profession.
There is a paradox in Greece today. Everyone recognizes and talks about good design, but nobody recognizes designers.
I would be very pleased if, at some point, our community helped the Greek state to recognize designers as exponents of contemporary culture and to consult with designers about issues related to our industry. It is important for designers to be more universally accepted in Greek society in ways that reflect our education, vocation, and professional experience.