Architect Prodromos Nikiforidis talks about urban regeneration, public spaces, the city of Thessaloniki and Greek Architecture.
Nikiforidis has earned international reputation for his work in the sector of public space architecture. Along with his partner, Bernard Cuomo, with whom he runs an architectural practice, he has received several awards at international competitions such as EUROPAN (1st prize) and Rethink Athens. His contribution to the regeneration of the urban landscape of Thessaloniki is reflected in a number of notable city projects including: Thessaloniki waterfront regeneration, redesigning the Historical Axis of Aristotelous Square (1st Prize), the Theatre & Cultural Centre of the Municipality of Menemeni, as well as Technopolis (ICT Business Park) and a new building for the Bank of Greece. His portfolio also includes a residential complex in Paris. Nikiforidis and Cuomo were recognised for their work between 2004-2008 by being awarded the Hellenic Institute of Architecture Prize for 2009.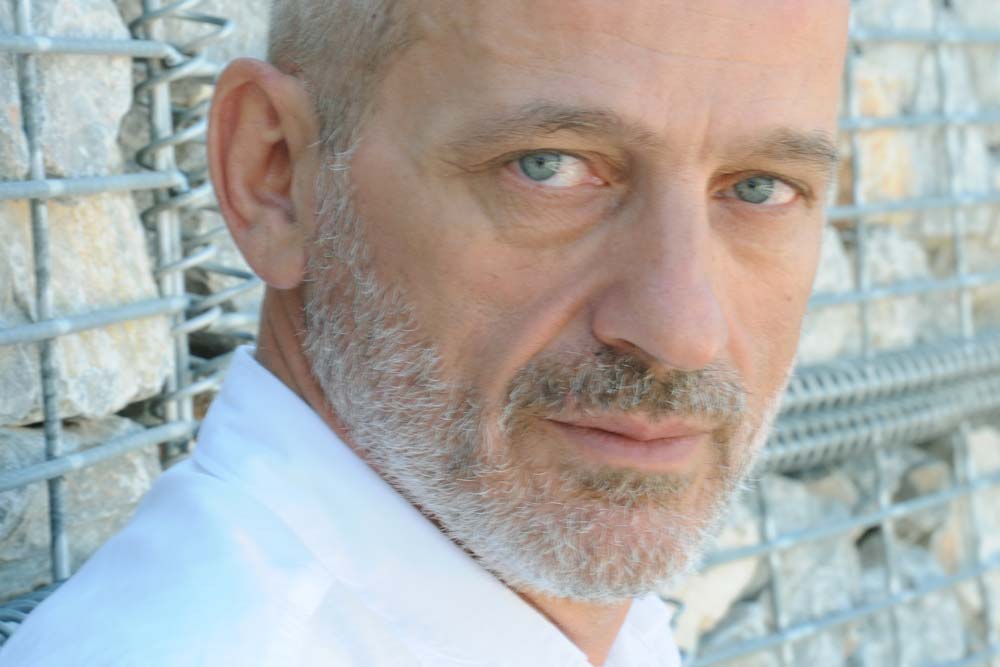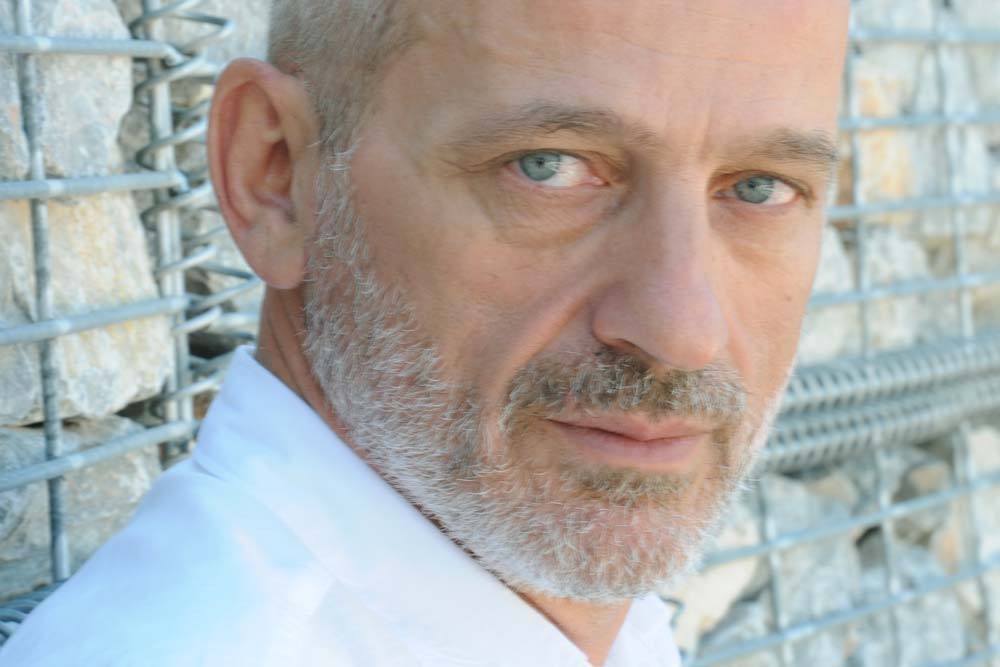 Photo © Christina Brousali
What made you want to work in the field of architecture of public spaces? During my studies at the Toulouse School of Architecture in 1982-83, my thesis was about the Main Axis of the Aristotelous Square in Thessaloniki, and more specifically about interventions in places of architectural interest. I don't remember how I ended up taking this decision; it was a period that I was fascinated by the book 'The Architecture of the city' by Aldo Rossi and I was trying to understand the city I had spent my adolescence in. It was something new for Greek reality at the time. Greek architecture dealt with public spaces only in exceptional cases, especially as far as areas of archaeological interest were concerned. Along with Bernard Cuomo, we have participated in many architectural contests ever since, mainly dealing with urban regeneration. We are particularly interested in public space because it's something that concerns us all and any upgrades to it are beneficial to society as a whole.
Do you feel that through architecture of public spaces you can affect urban space and peoples' lives in a more decisive way compared to building design? It's obvious that when you don't like something you need to react and come up with ways to improve it. Along with Bernard Cuomo, Paraskevi Tarani and many other partners we study the public space, make architectural proposals and even organized a conference around the subject 2 years ago. We have taken part in many competitions and won some. A couple of years ago we spent a whole summer preparing a proposal regarding the future of the Thessaloniki International Trade Fair. There is no doubt that public space regeneration has a decisive effect on urban space as a whole; it improves the relationship between people and their city and eliminates bad habits and behaviors.
Would you say that Greek cities suffer more from a lack of public spaces or rather a lack of respect towards them on the citizens' behalf? We live in cities defined by the commercialization of public space, and we have brought that upon ourselves. As customers, we'd rather sit at the outside tables of a cafe and occupy 1 sq. m. of public space; as retail owners, we'd rather take our merchandise outdoors, in order to sell more. We have occupied the streets, the squares and the pavements with our cars. We live in a city that, flooded with cars and all kinds of obstacles, dramatically degrades our everyday life. Any kind of gentrification creates new standards and establishes new criteria. We can learn a lot from the example of the Thessaloniki seafront.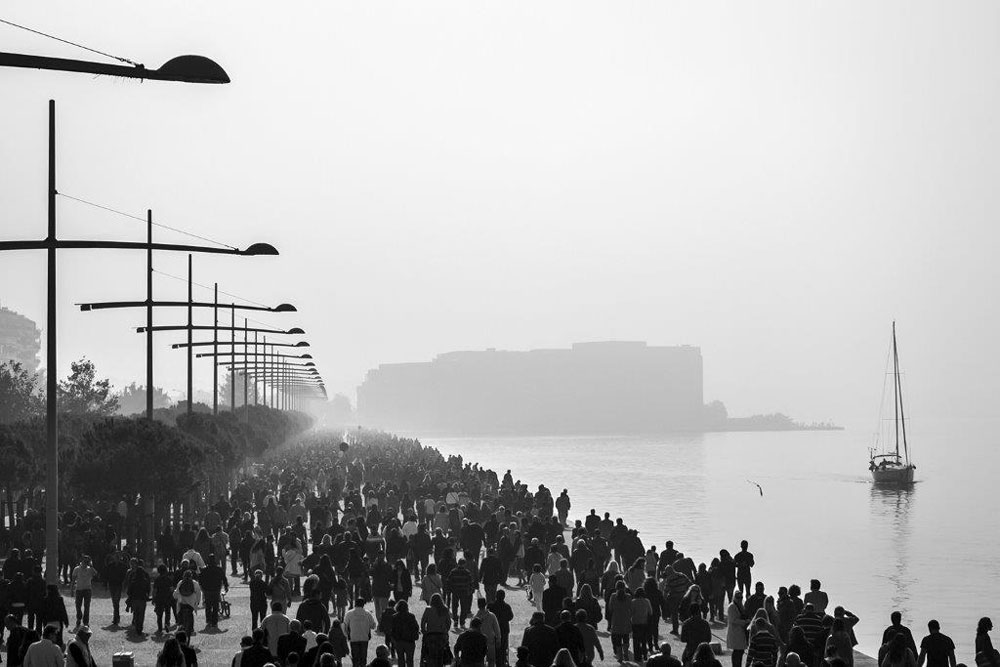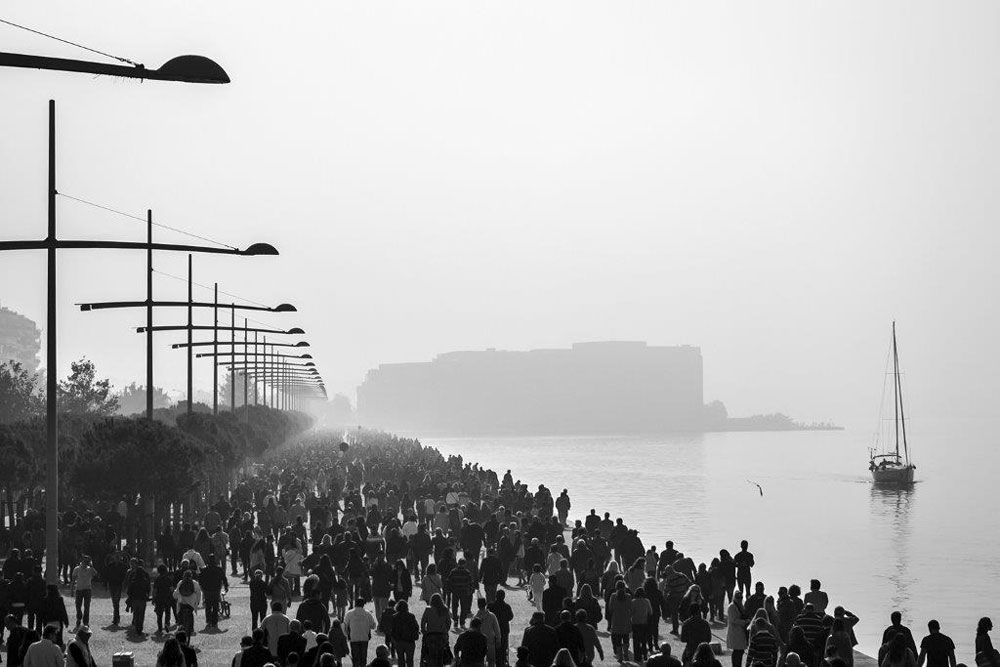 The New Waterfront of Thessaloniki (Photo © Panagiotis Tsoutsas)
Do you consider the redevelopment of the Thessaloniki seafront as your most important project? It's definitely the most important of our realized projects. An award-winning entry in an architectural contest, a study that lasted almost 8 years, a persistent effort to meet the specifications during construction and a result that is becoming the favorite destination of our fellow citizens, can all but be the most important project for a small office like ours.
Do you feel that Greek architecture has distinct design characteristics, or is it simply part of a globalized architectural production? Greek architecture is, in my opinion, largely affected by the globalized architectural production. At best, it's also influenced by the particular characteristics of the Greek landscape, inevitably by the strict Greek Antiseismic Regulations and of course by the climate and way of life.
Is there an architect that you admire for his work? What comes to mind every time I get this question is a makeshift hut I came across 2 years ago in a pathway in Potamia, Thasos, which I found really moving. If I had to name some architects, I would definitely pick Tadao Ando and Peter Zumthor, who I admire both as architects and as personalities.
What else would you like to design (e.g. space, object or something else)? My first award ever was in a furniture design competition. Following my studies in architecture, I studied industrial design and at the same time I have masters degrees in town planning. What I would like to do today is move forward with the winning entry in the international competition for the re-design of the Aristotelous Square axis in Thessaloniki. It's a huge opportunity for the city, one that the previous municipality unfortunately failed to understand. A synergy between the municipality and the Archaeological Agency in necessary for it to actually take place, but that is nowadays possible. Finally, the completion and realization of a study we did for a cemetery in the Municipality of Thermi would give us the opportunity to propose a different reality as far as burial grounds for the dead are concerned.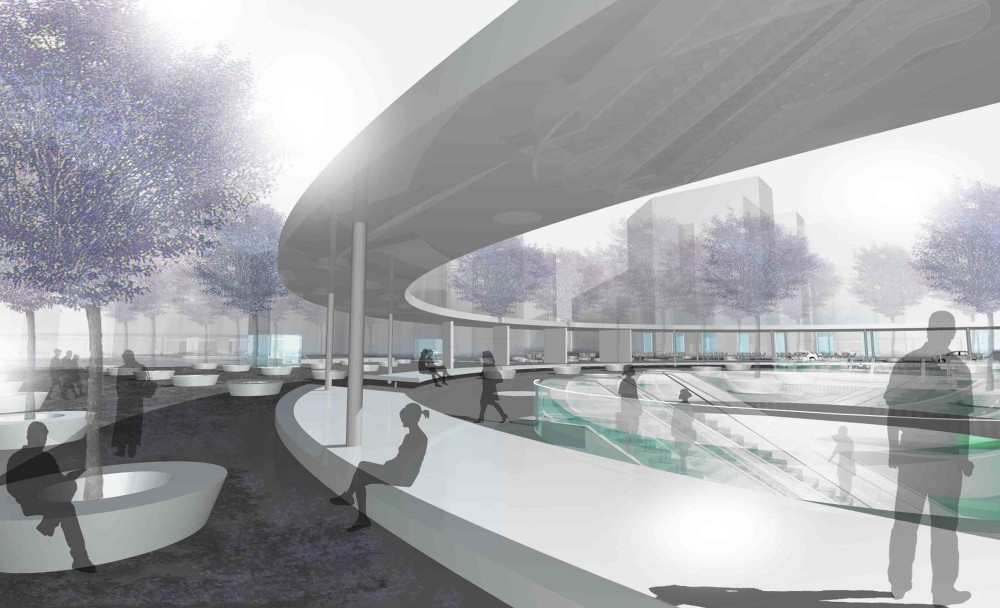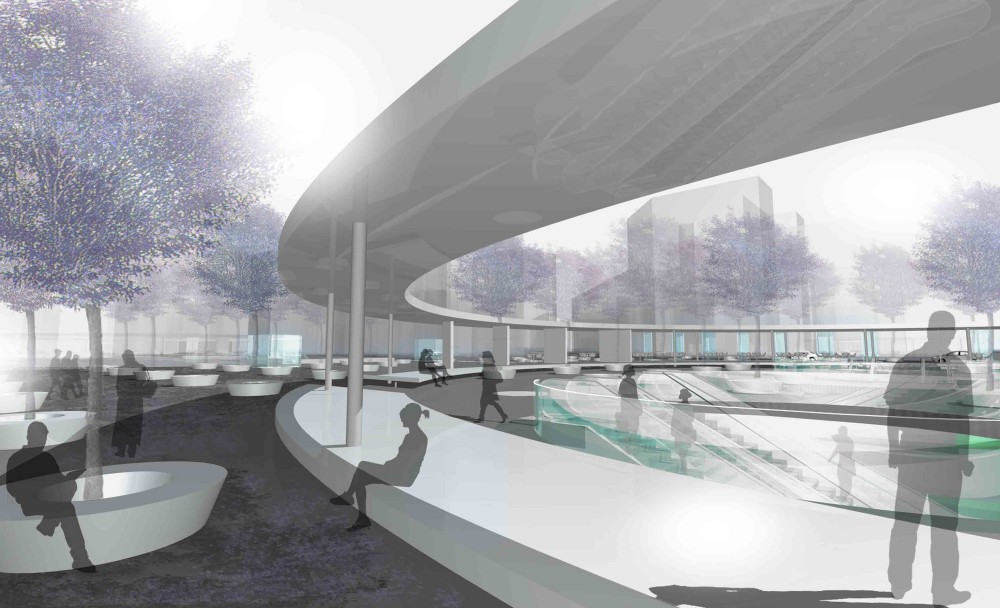 Re-Think Athens Competition Entry by Nikiforidis-Cuomo Architects
What are your sources of inspiration, apart from the specific characteristics of each project? The landscape, the particular characteristics of the site, its surroundings, the climate, the orientation, the stimulus resulting from being in contact with the user(s), our concerns regarding public and private and a contemporary approach towards inhabiting, all are sources of inspiration for every project. In Menemeni, Thessaloniki, our first important award was for a proposal inspired by the immense landscape. We won the first prize in the Aristotelous Square Axis contest by proposing a 'reconciliation' of the succeeding cities. In the Thessaloniki Seafront, it was highlighting the empty space and creating a dialogue with nature and the urban network that resulted to a public space that is particularly adored.
How did you experience your return to Greece in the late '80s? The trick is that I never actually returned. I never took the decision to return and I never moved. It all happened gradually, without a beginning or an end. I tricked myself into it!
Would you ever consider leaving Greece again and choosing to live somewhere else? Perhaps, but under the condition that I could (once again) trick myself and leave without leaving. I'm not a fan of departures and even parting temporarily is overwhelming or me. I build strong ties with places and people.
What can we change in Greece in order to improve our quality of life, and how can we achieve it? 'Good for all' is a slogan of a well-known gambling company. When that becomes our everyday concern and motivation it will all get better. In order to improve our quality of life, we need to make an effort at all levels. When we manage to make 'good for all' an inherent part of us, we will have succeeded in changing our mentality and earning ourselves an improved everyday life.