Caparo Design Crew is a design-led creative agency, located in Athens, Greece.
"We do what we love and that's building brands that can top their potential, inspire people and add to the goodness of this world. Our core mission is to bring out the inner values of a brand in a way that not only attracts the attention of its audience but also connects with it on an emotional level."
The following conversation was held with Kostas Kaparos, founder and Creative Director of Caparo Design Crew.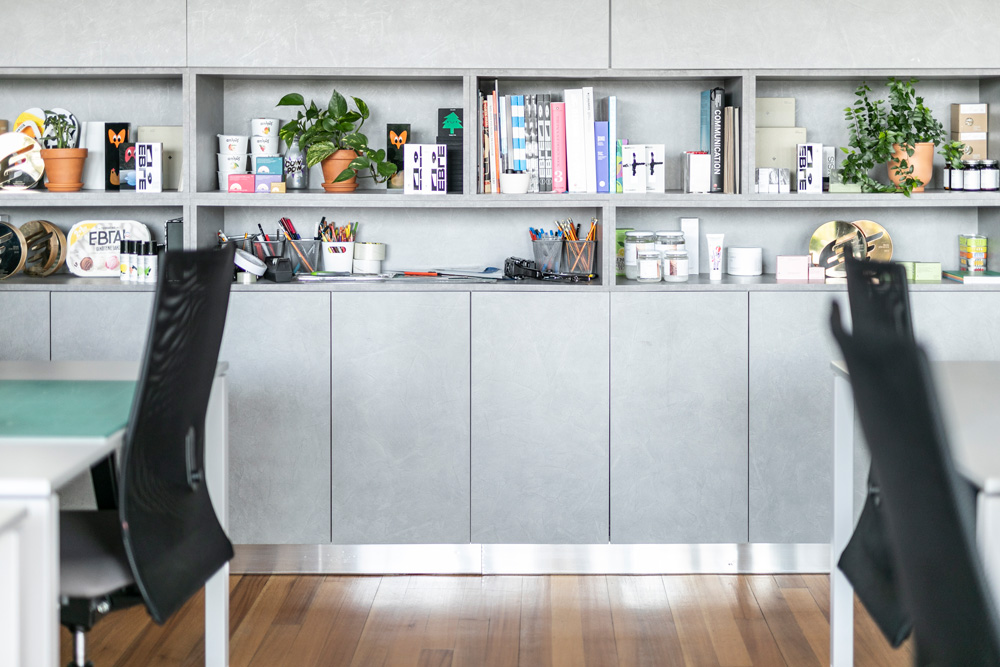 How and why did you start this design studio?
We officially started this studio in August 2016. A plan and vision that finally left the ground after much research, in terms of space and the team. Amvrosios was the first Caparo member, and when we moved to this office, Aggelos came on board, and the three of us formed the first CDC. Till then, for a year, it was a personal design practice named "Caparo," which eventually turned into "Caparo Design Crew," which now consists of 8 members. Our name descriptor after Caparo is a fusion of street culture values and corporate design mentality, reflecting the diverse characteristics of our team.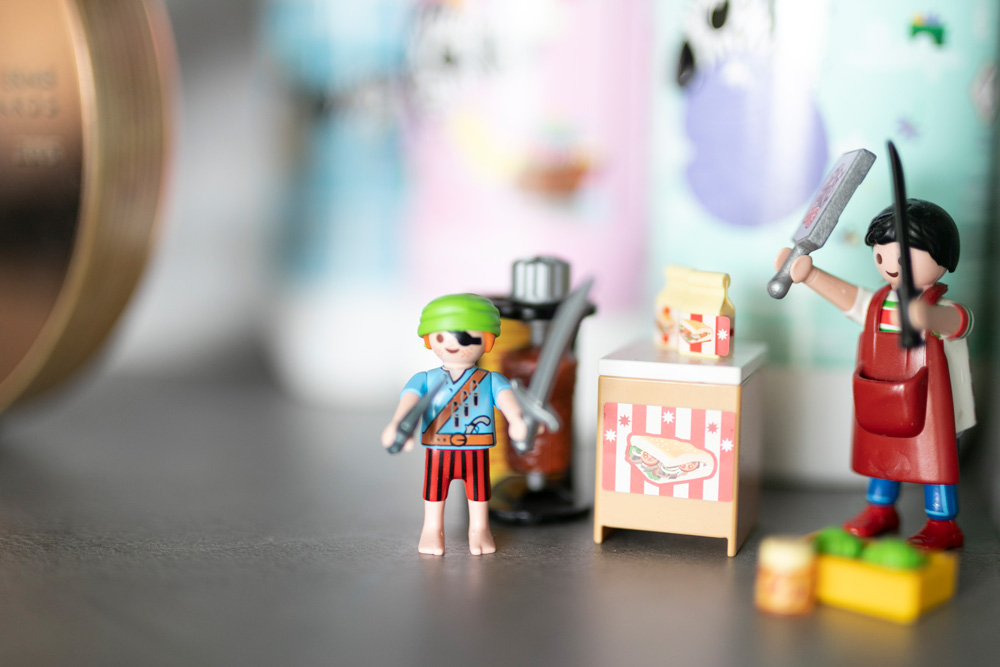 What's the history of this space and why did you choose it?
The building has no extraordinary history, but the spot is ideal for me, and that's why I chose it. It is in a quiet place, where there's a lot of greenery and a great view, away from the bustle of central Athens. The "quality of life" factor and the easy access for the team and clients were mandatory for the spot choice. Chalandri is a hip suburban neighborhood yet not so touristic, and that makes it more peaceful. It is considered a hot business center with a bit of everything, from nightlife to a very satisfactory shopping scene. All that made for me it the place to be.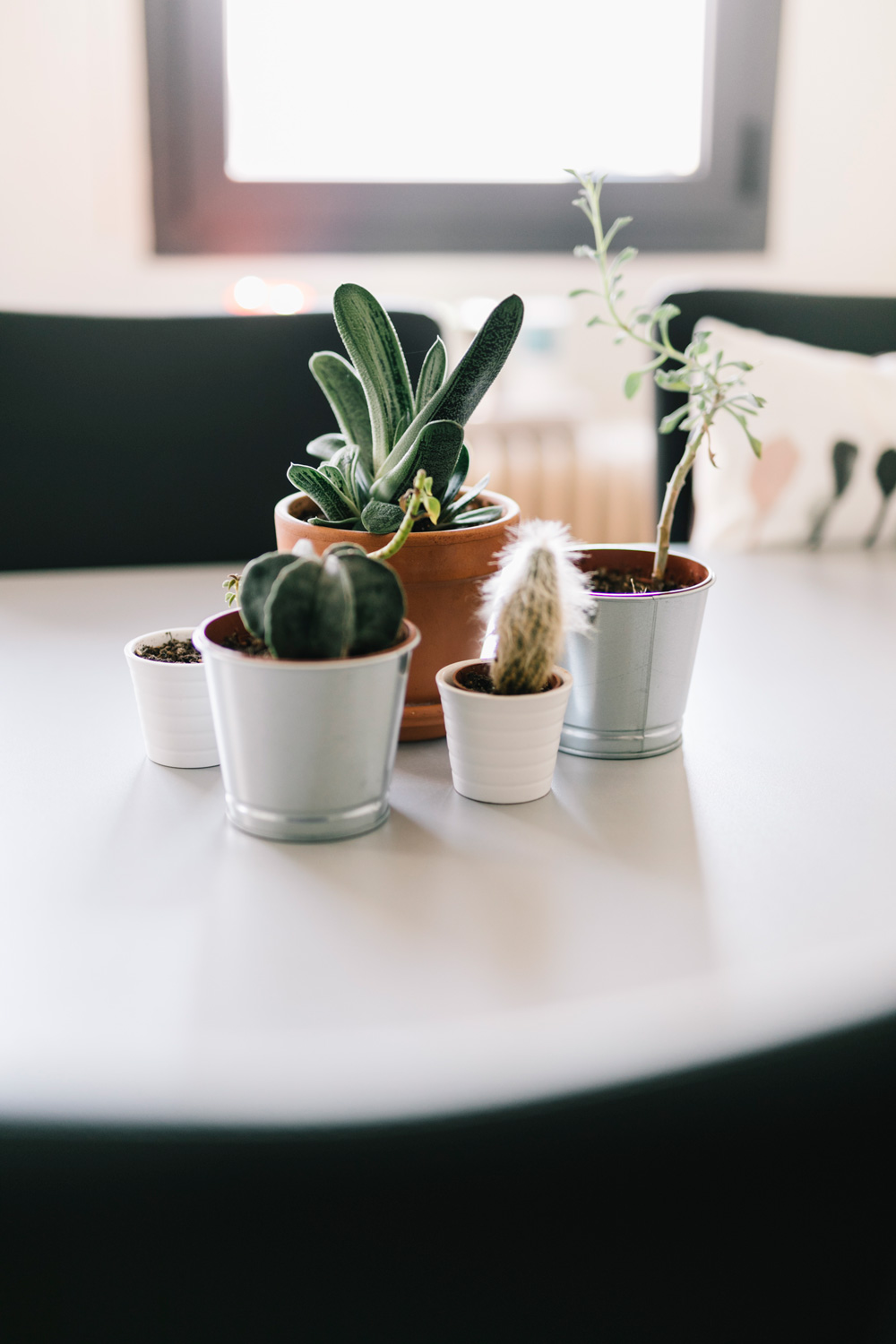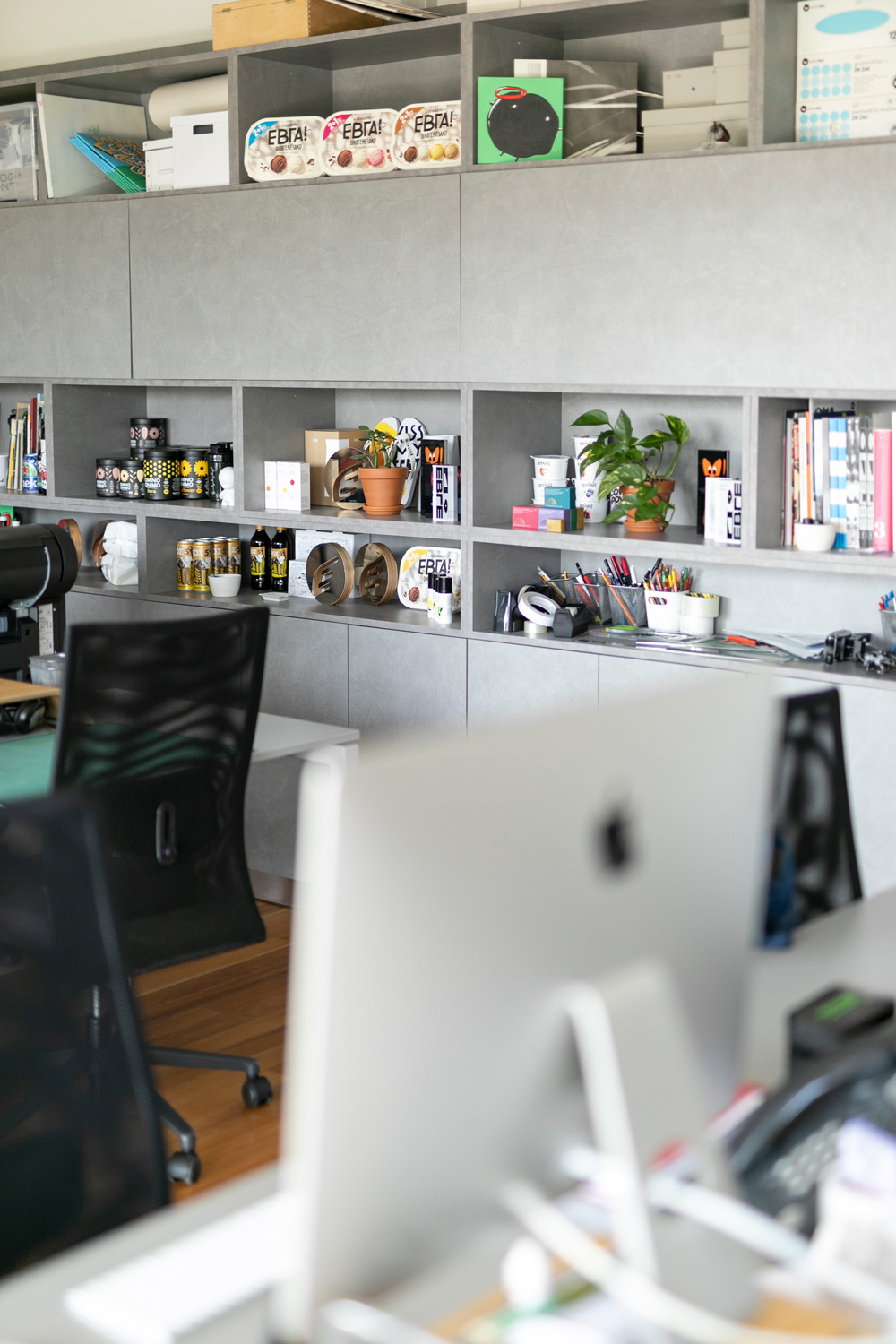 How many hours do you spend in here?
Most of the team spend around 8-10 hours daily in the office. I usually spend 10-16.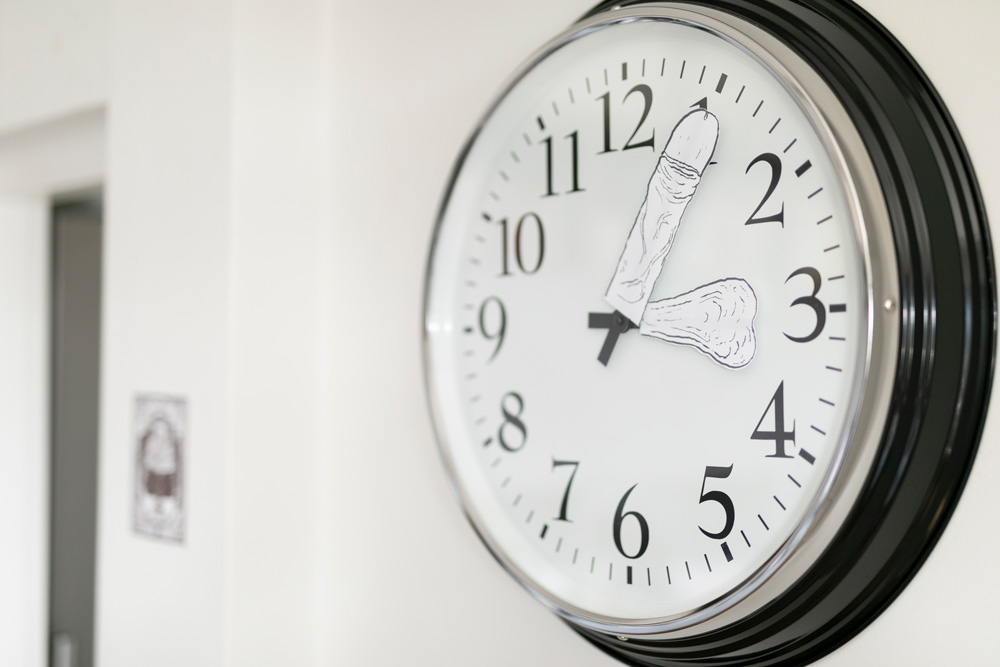 Tell us a bit for the kind of work that you do.
Our leading service is creating brand identities for all kinds of products, services, events, and spaces. The growth potential in a product, a brand, or a project, in general, is a crucial factor in choosing our clients. We always start by research: we are trying to understand the brand's ecosystem in depth. We need to fully understand the strategic objective, claims, and message of each brand and understand the consumer/audience and the competition. From then on, we try to design an impactful visual language for the brand and ideally add our mark by experimenting.
We usually try to see if we can do something different, something that will surprise even us, and that will catch people's eyes and serve the brand in the best way possible.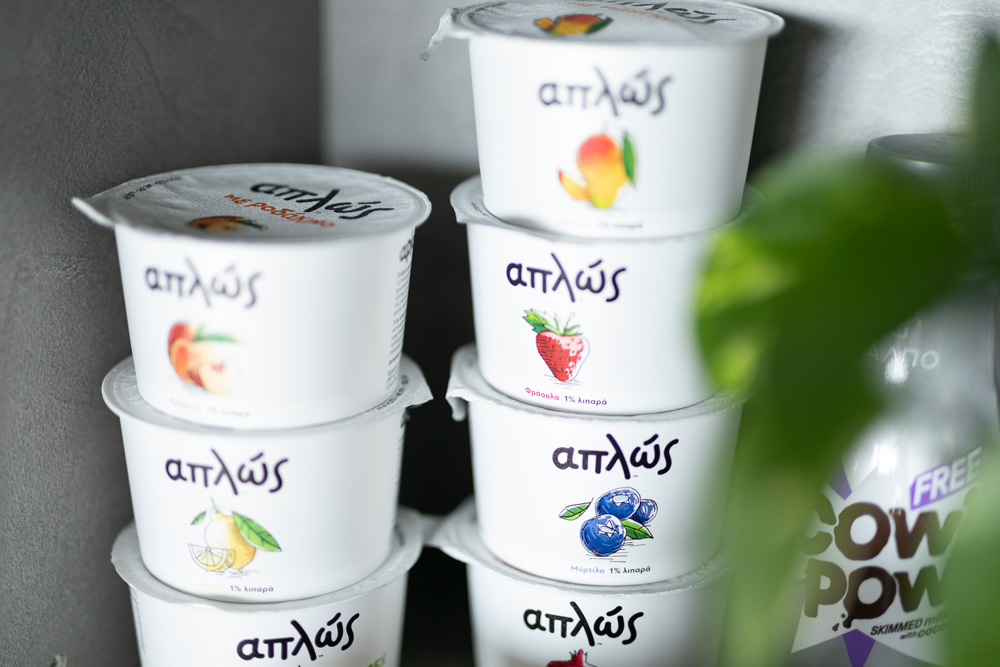 How can I tell that a project is Caparo Design Crew's work?
As it concerns my part, I'm not interested in this. What drives me is the work that our client will get in his hands; We want it to be efficient and impactful, enable the brand and the business to be a best-seller and succeed, by catching people's attention and serving its purpose.
What we usually hear about our work is that it has that fresh element – it's colorful, vivid, and very illustrated.
I guess it's true! But we do not start working on a project, having a specific style in mind or a prescribed aesthetic result. If it serves the brand and it works, and the result makes us happy at the same time, well, this is ideal at the end of the day.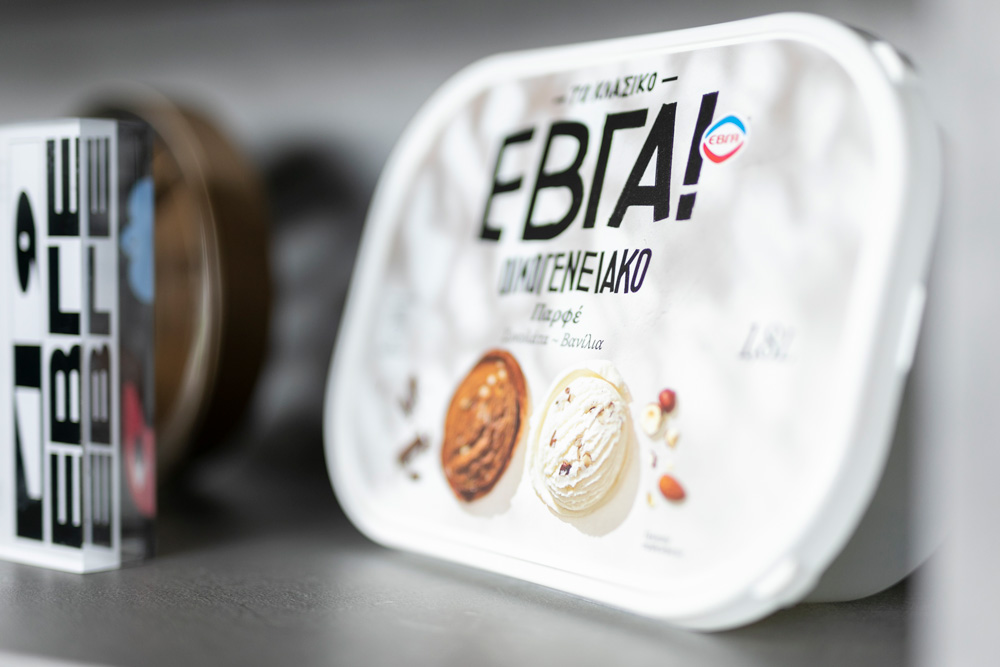 What are your sources of inspiration?
There are 2 types of inspiration sources. One is searching stuff in Google, the global content library. The other one is the inspiration that comes from "heaven", maybe in the shower, anywhere.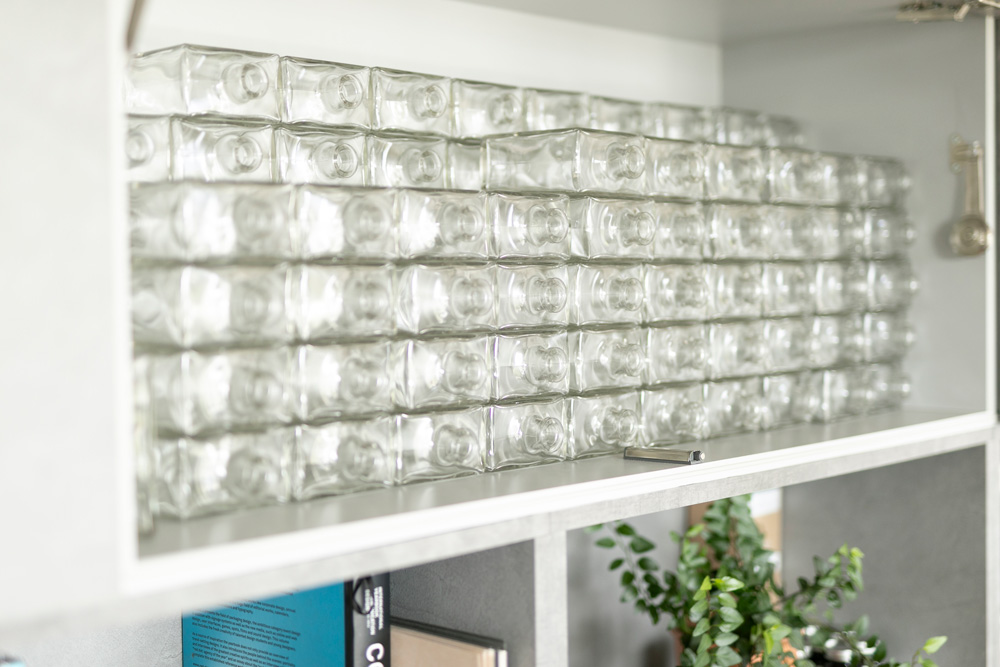 What part of the design process gives you the most satisfaction?
For me, it's the moment of experimentation at the beginning of a project. And the second-best part is when a cool design comes out and I say "Yes, that's it".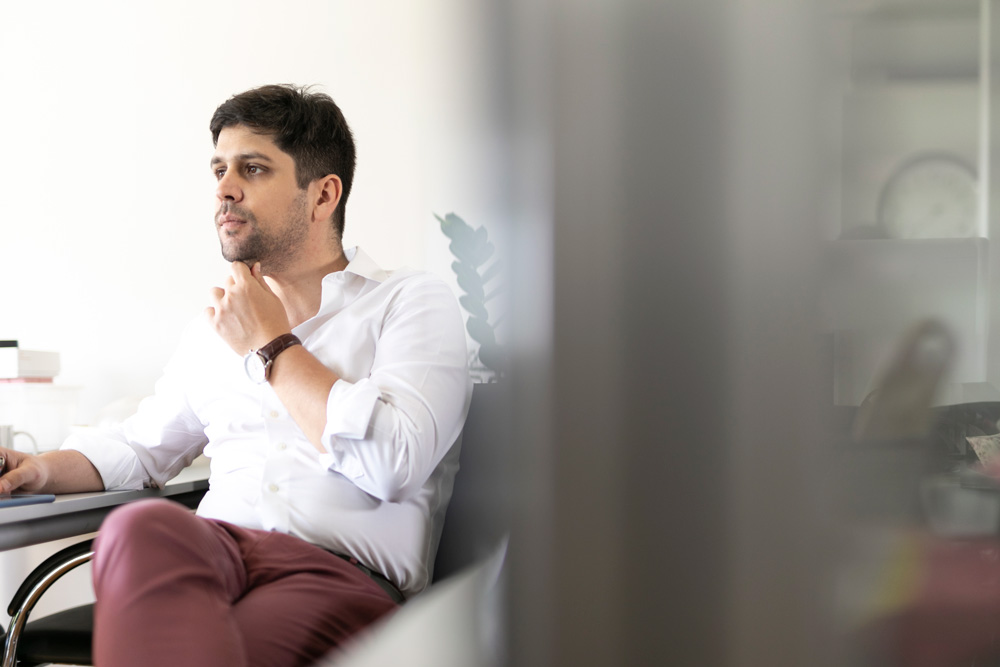 Is there always that particular moment of surprise? The "aha" that comes with the best idea? When you have that moment, do you have a way to celebrate?
Yes, there is this moment quite often. Not in all projects, because sometimes that feeling of doubt doesn't go away. Even when the client finds the project perfect, there is still a little worry inside me. Well, I celebrate it by just shouting "Guys, come on over here and see!".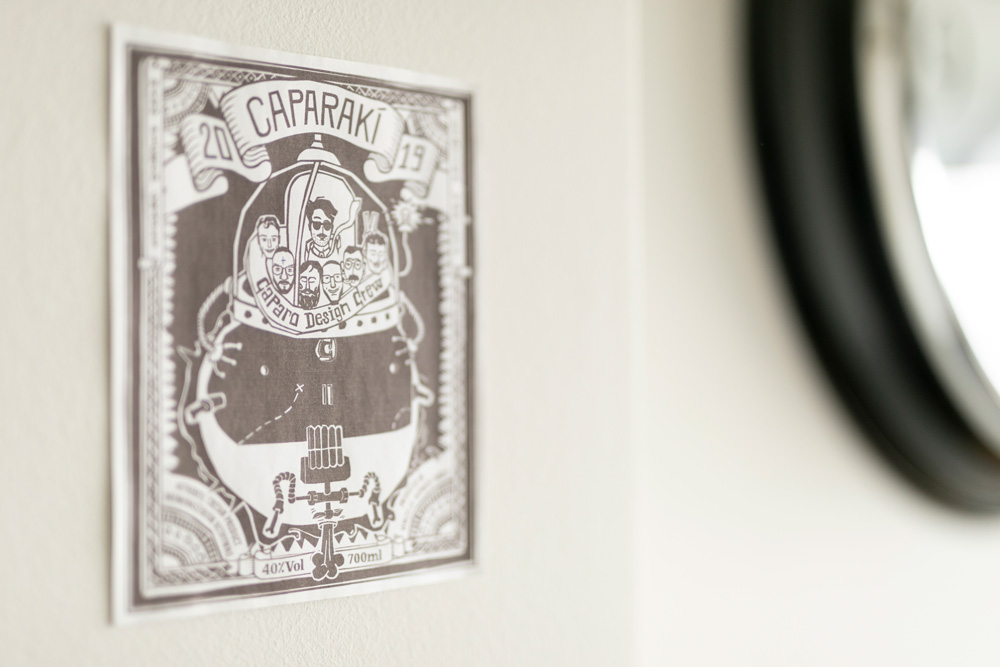 Living in the era of images, how can visual communication stand out from the crowd?
Visual communication is always there; you can't ignore it. People communicate visually. The question is whether it leaves a positive or negative impact and whether it respects the viewer's intelligence and aesthetics. I'm not interested in what people say about our work, per se, because our intention is not to stand out in general. We are not the initial producers of pop/consumer products like music or fashion that needs to stand out as a product itself so that people will like and eventually buy it. We are selling design in the B2B market. So we put our art, craft, and communication skills in action to enable our clients to stand out and help them to be recognisable in a specific context. We have a particular goal, and our work is applied arts: to reflect the brand's values in a powerfully visual way. If that serves the client and the brand stands out in its context then I consider this a success. Regarding the overall landscape of visual communication and our place there, history will tell.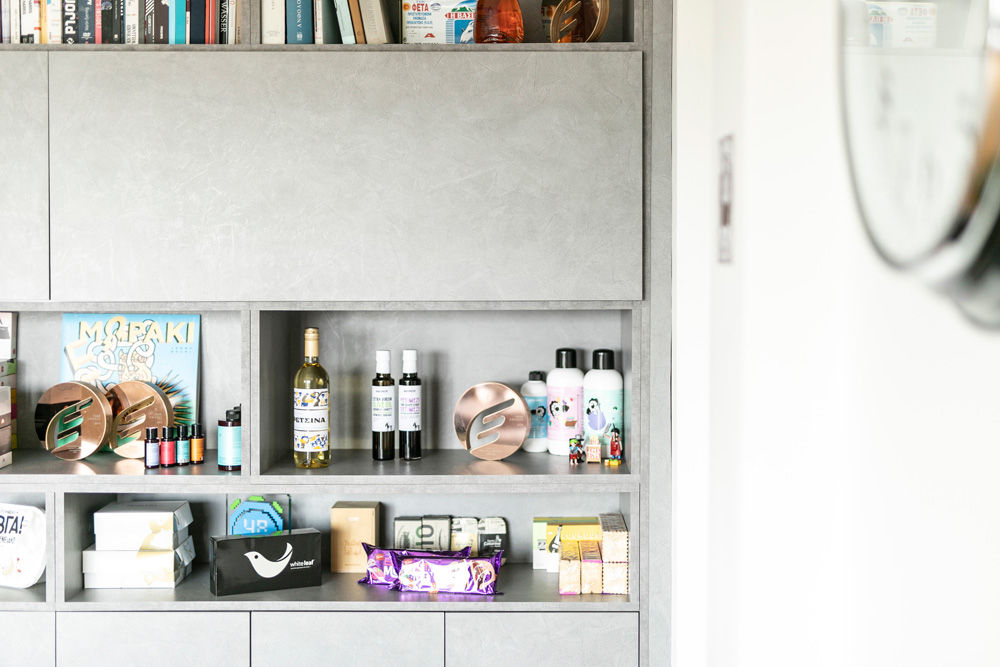 Are you afraid of the aspects of design that people fail to grasp?
No, this doesn't scare me. If the design isn't easy to understand, it probably doesn't work. The responsibility is ours, not the client's or the client's audience. If a client won't grasp the idea and the design isn't self-explanatory, we probably haven't done an excellent job. That's why we always listen carefully and keep asking questions to avoid these kinds of situations. A good collaboration with a client and trust from both sides is essential to achieve a successful result: one that people can conceive and understand.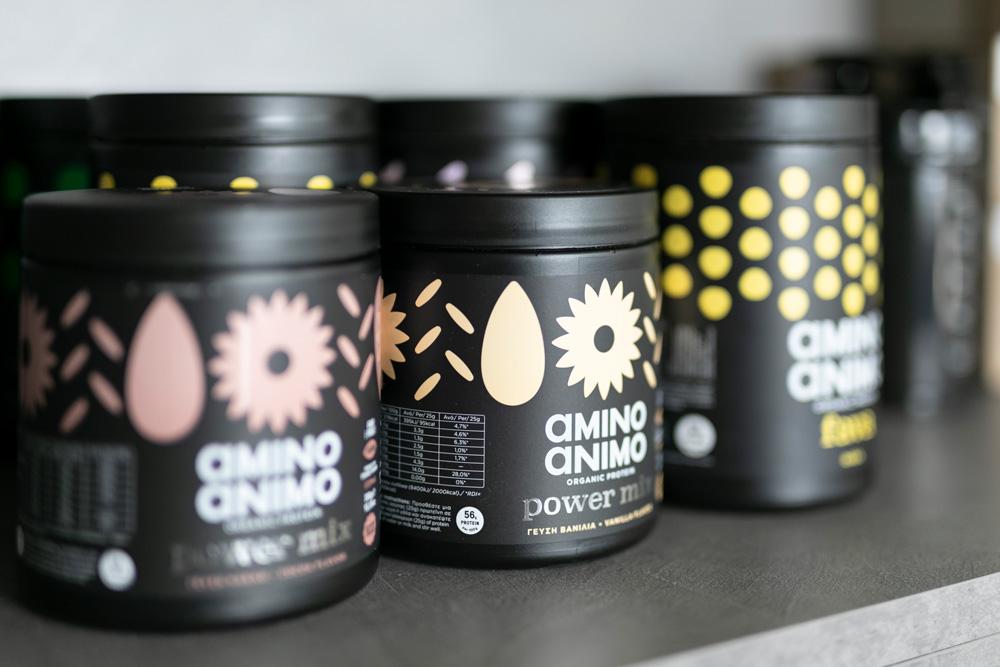 What does Greek culture express to you?
Greek culture expresses constant inspiration. Great ideas – philosophy, democracy, science.
What do awards mean?
Awards for me mean 3 things.
They are like the salt and pepper, the spicy element of the year. It's like playing a video game or being part of a championship. It gives the design industry an extra interest and fun.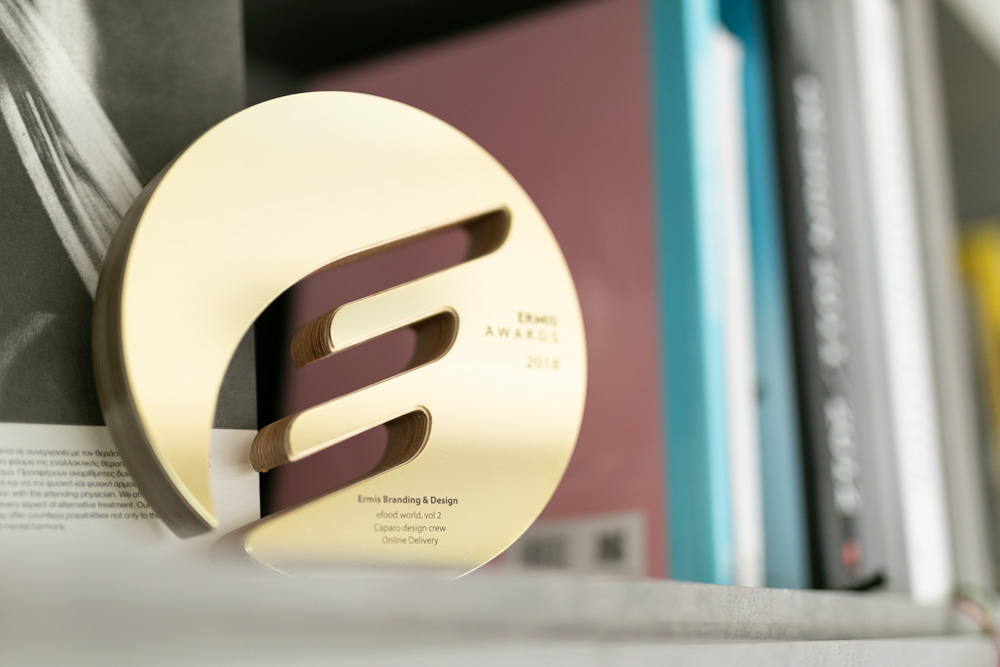 They are a valuable advertising tool for agencies. It's the second-best after the work itself and the word of mouth that follows it.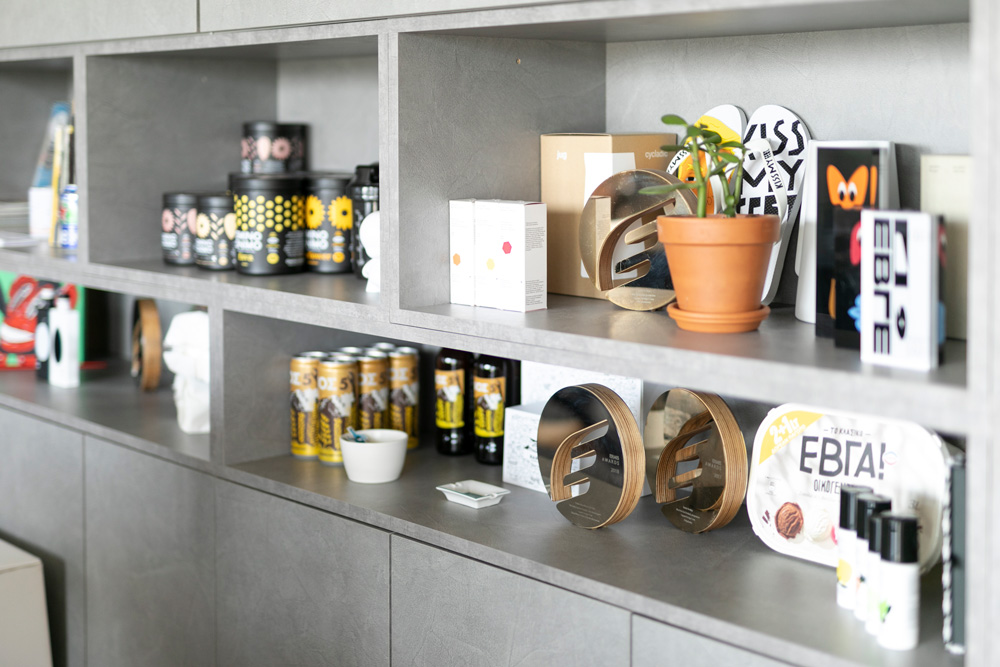 And they allow us to make a collection of all the great projects of the year. It's a moment of celebration and recollection that helps the market, design industry, and new designers to see all the work gathered in one place and admire it, comment on it, get inspired. They are a reference point and a recording of the design history.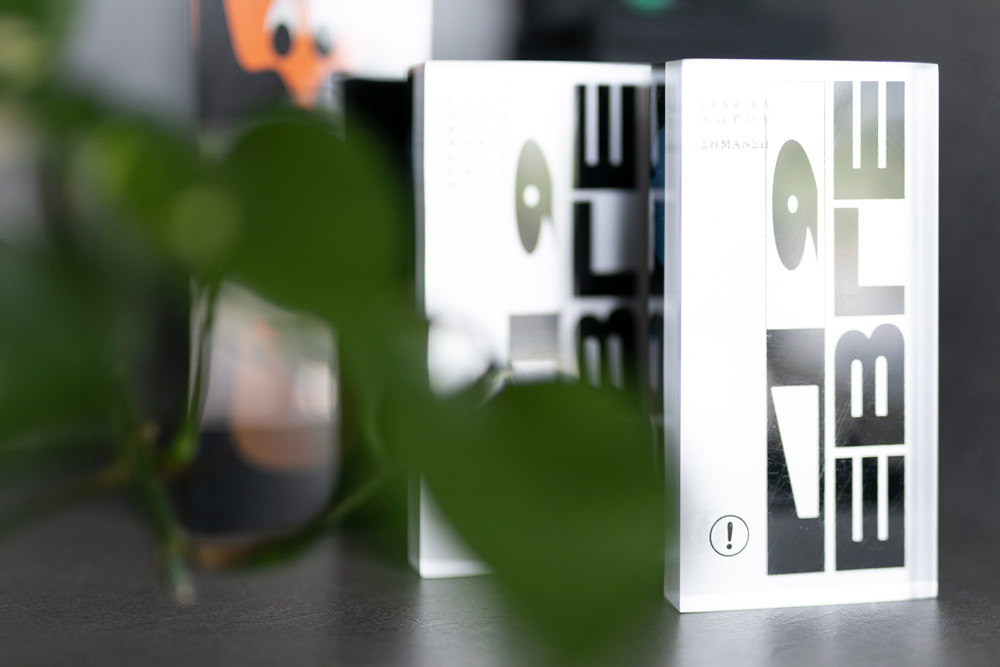 How were the last 3 months going? Quite? Busy? Do people need to communicate visually more than ever now?
I believe that many people, the regular folk, don't perceive visual communication as an autonomous entity. I can see a lack of knowledge and understanding of our field, and It's a matter of education and culture. They know what Social Media or websites are about, but they don't seem to know that all this is included in the term' visual communication'. During this tough period, people have come to realize they can make the most out of technology and the internet, and they should do it in terms of business. I also saw a massive increase in SM usage for personal use. So in a way, you can say we communicate more visually, and I would better say digitally during the pandemic. But in general, no matter the medium and the awareness around it, people communicate visually more than any other way from the beginning of their existence. And businesses that realize this can always use it sensibly. My advice is to spend less time on your screens.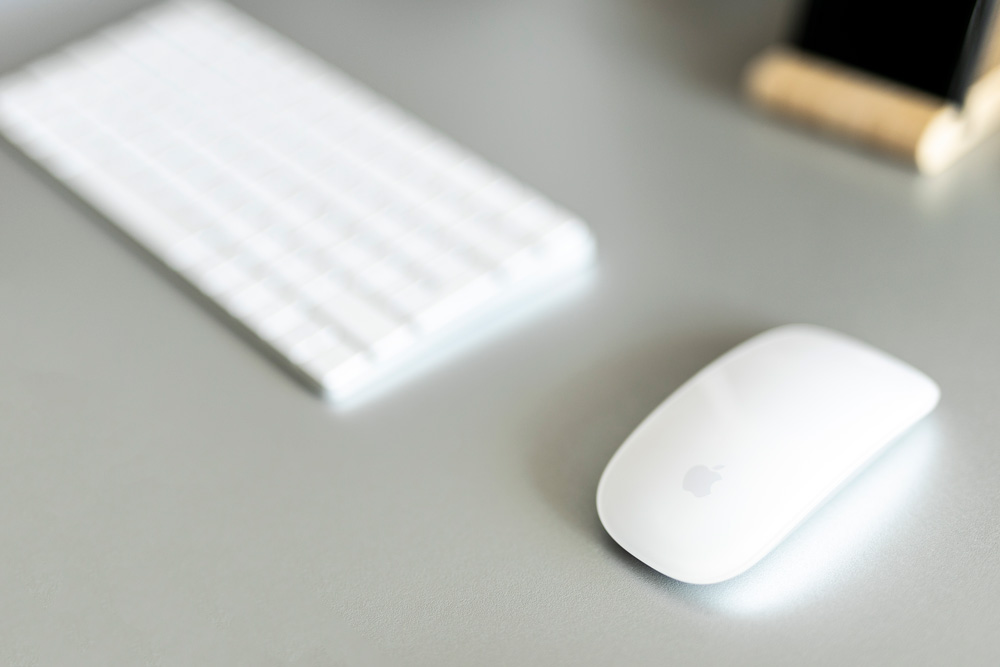 For us, during these months some projects stopped, but many new ones started. I can say quite a busy period! I don't think that this is related to the situation, it is rather a result of our development course during the last couple of years.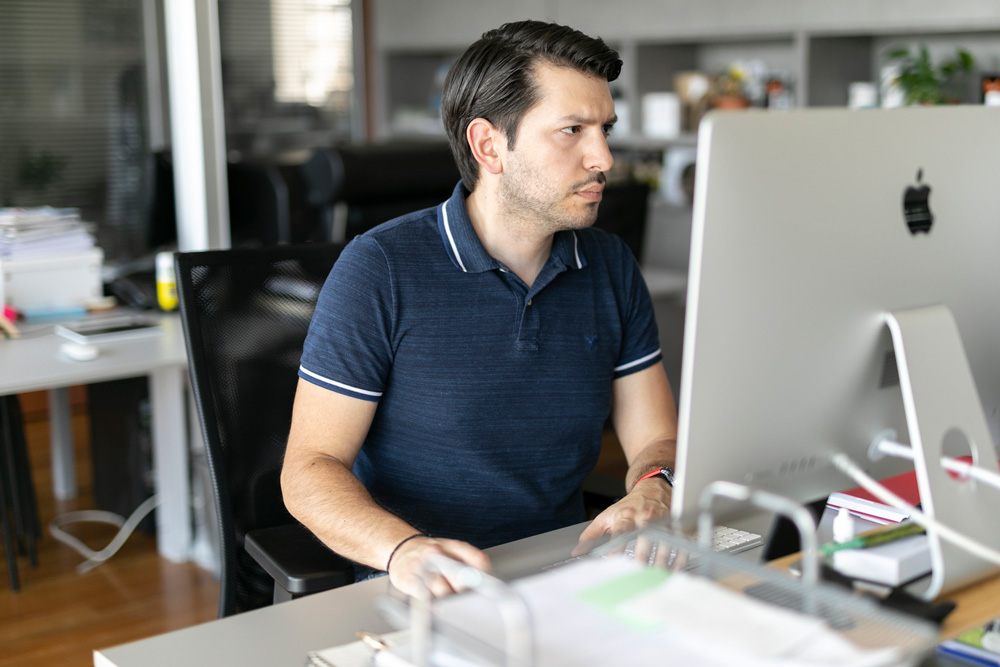 Your project Amstel Kargo was awarded with "Client of the year" at at the Greek Graphic Design & Illustration Awards 2020. How did this happen and how does it make you feel?
Absolute joy. It was the first award in the history of the EBGE awards going to a client. The Athenian brewery, and the Amstel team, fully trusted our design perception, and they didn't try making subjective interventions in the design process giving us space to develop the brand the way we believed best. They knew very well what they were asking for, gave us an excellent brief, and invested a lot in consumer research and analysis. And this was helpful. When our design for the brand and packaging came out to be the first in the research, we developed all the brand assets in a context of complete trust. And that was the recipe for success for the final result.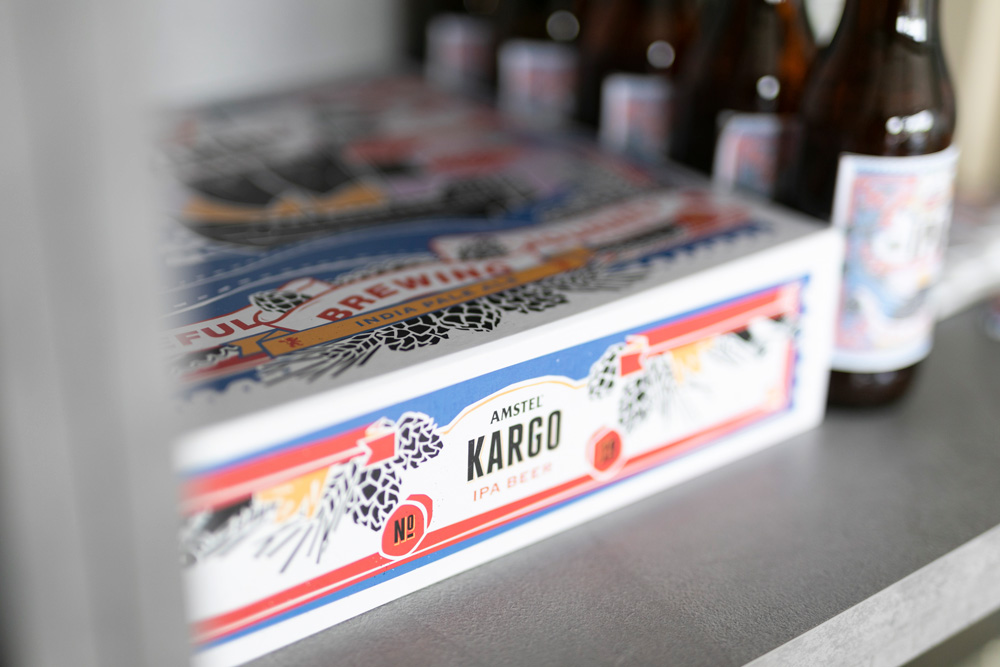 We also had a few crazy ideas that the client believed in and helped us to make them happen: From the pilot launch of Amstel Kargo at the Street Mode festival in Thessaloniki, where we kind of hacked the festival by printing our artworks on cargos that were put everywhere in the festival area, doing live graffiti, and placing a sign language performer on the live stages – to the 100 unique hand-drawn draft beer bones that we did. And it really worked!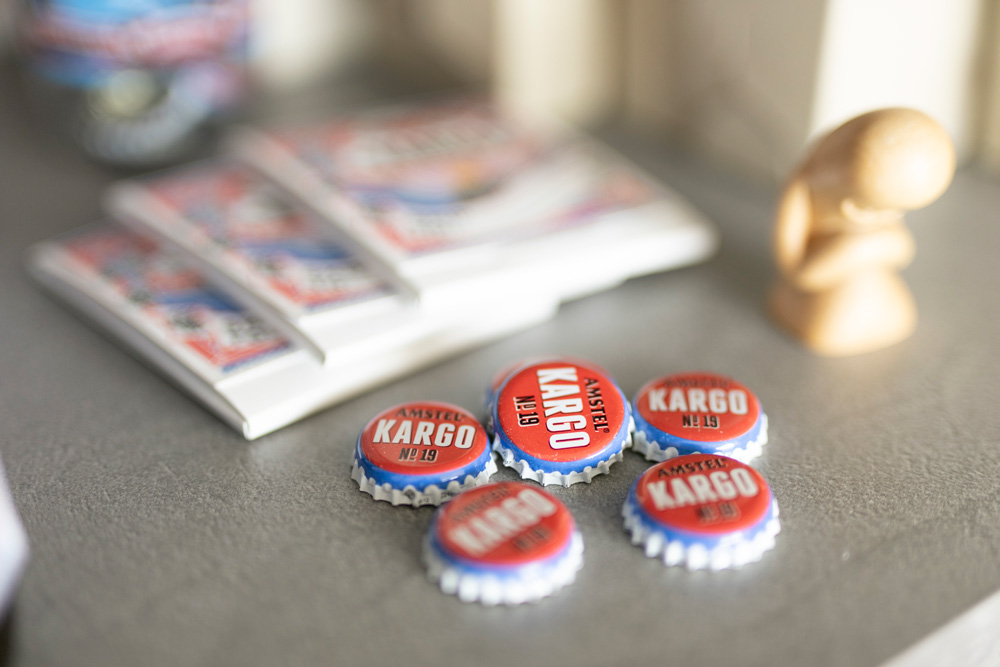 Give us the top 3 tips for inspiring young designers.
Try new things. Experiment and explore. When you don't like something (a project, a client, an agency), trust your gut feeling and don't be afraid to leave or say no.
Everything you don't do, you don't do it because you are afraid. Fight your fears. Go knock some doors, talk with people, ask them stuff, learn.
No matter how cliché it sounds, it's the only truth: It takes a lot of work and a lot of effort to get good in this job and nail your craft. Stop checking the clock and give it love!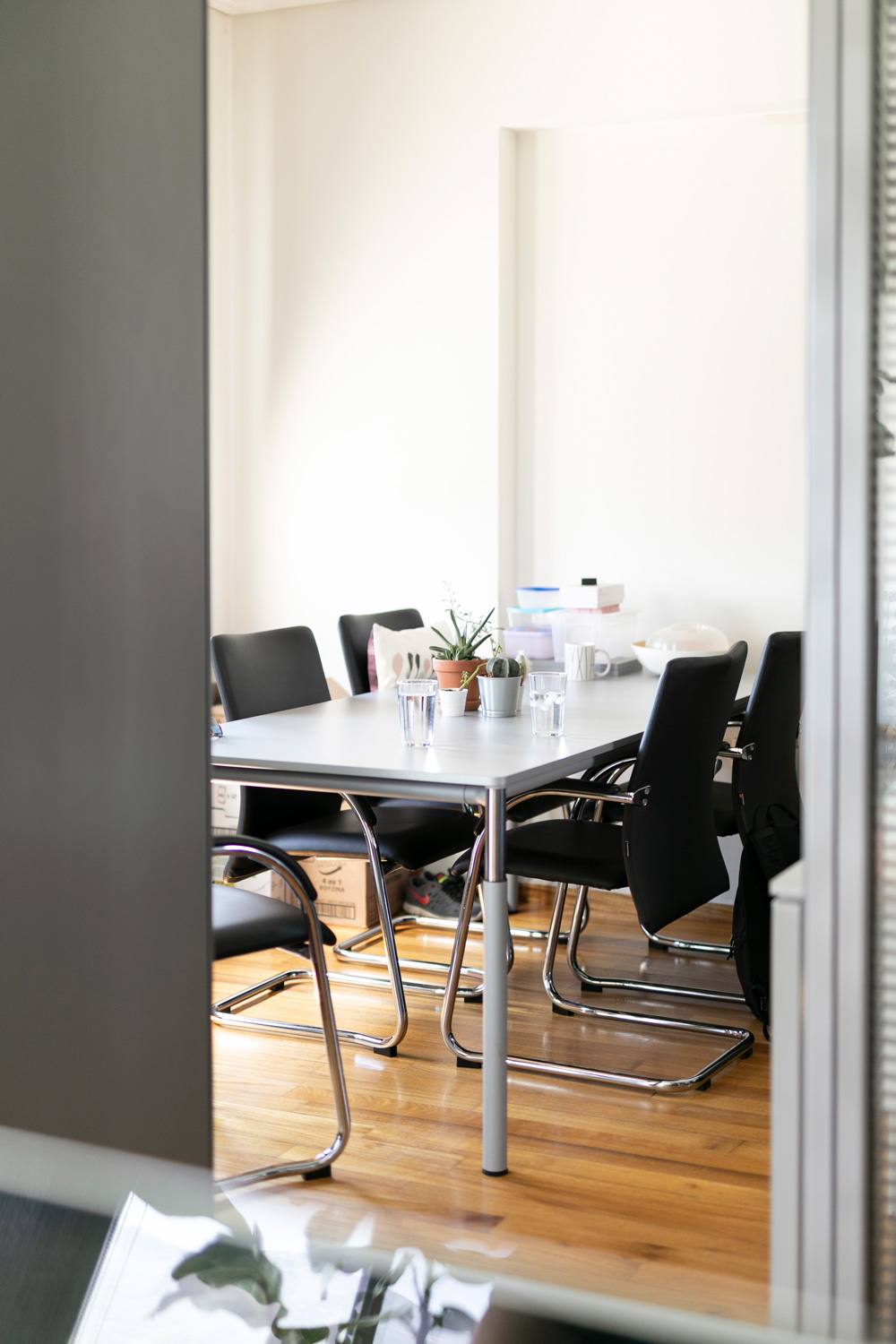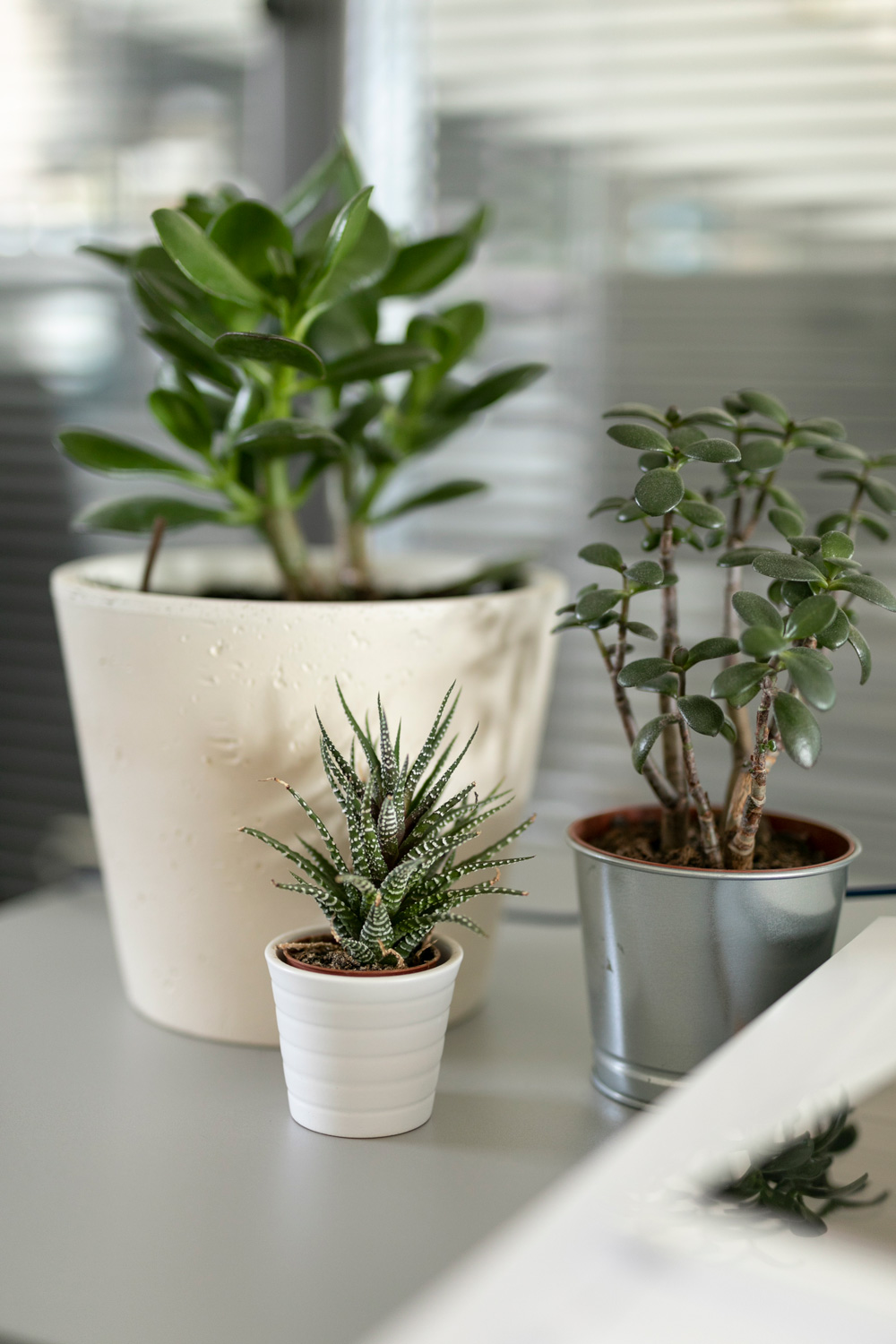 What is the best piece of advice you have ever been given?
Fear is your worst enemy.
What are you excited to have coming up in the future?
We are preparing our next step, moving to another space, much bigger, in which we will be able to grow all of our activities. It will be the new CDC squad.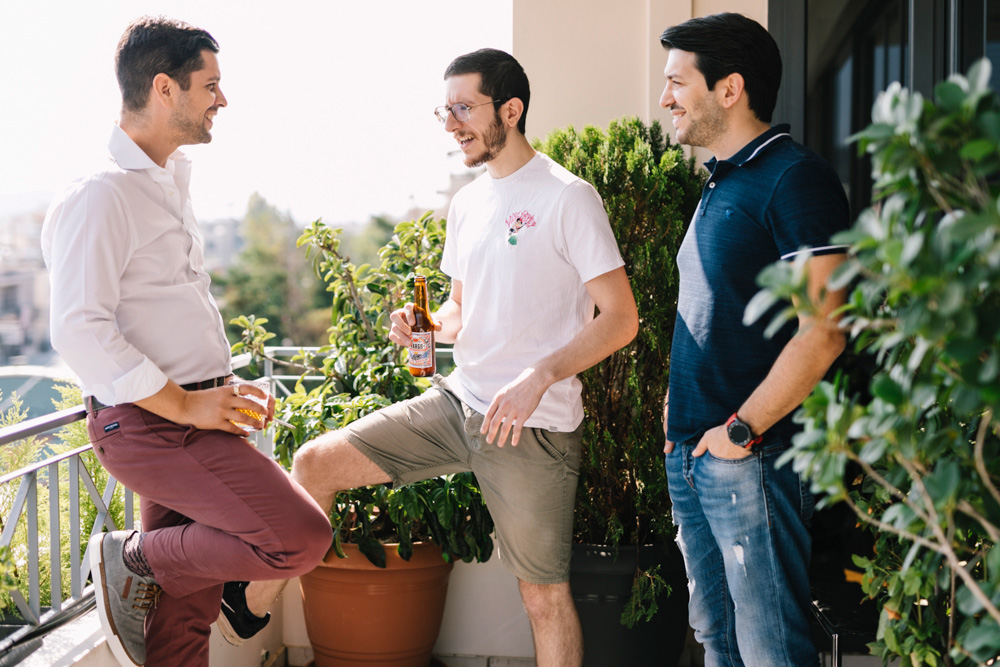 Why Athens?
Athens, because it's a market center. Here is everything. It is a strategic location. And it's full of designers too! It's like many cities in one. You are a stranger among strangers, there is a privacy. Athens is a chaos, but well, I love it!