Located downtown on Voreou street, Monastiraki area, Hyper Hypo is at the forefront of Athens's booming bookstore scene since its opening in 2021. From special editions, prints, and posters by Greek photographers and artists, to major international publications, the titles stocked at Hyper Hypo reflect the interests of the owners, book collectors, and art lovers Andreas Kokkinos and Stathis Mitropoulos.
Andreas Kokkinos is a former fashion and design editor at T: The New York Times Style Magazine, as well as an independent fashion stylist, and has collaborated with photographers, magazines, and clients from all over the world. Stathis Mitropoulos is an award-winning graphic designer and art director, and his creative office, based in Athens, is behind numerous cultural publications, magazines, and books.
The creative duo was motivated to open the space during the pandemic when they realized how few local stores specialized in selling similar publications. The store, as a constantly growing initiative, also hosts a range of events including exhibitions, speeches, readings, and performances.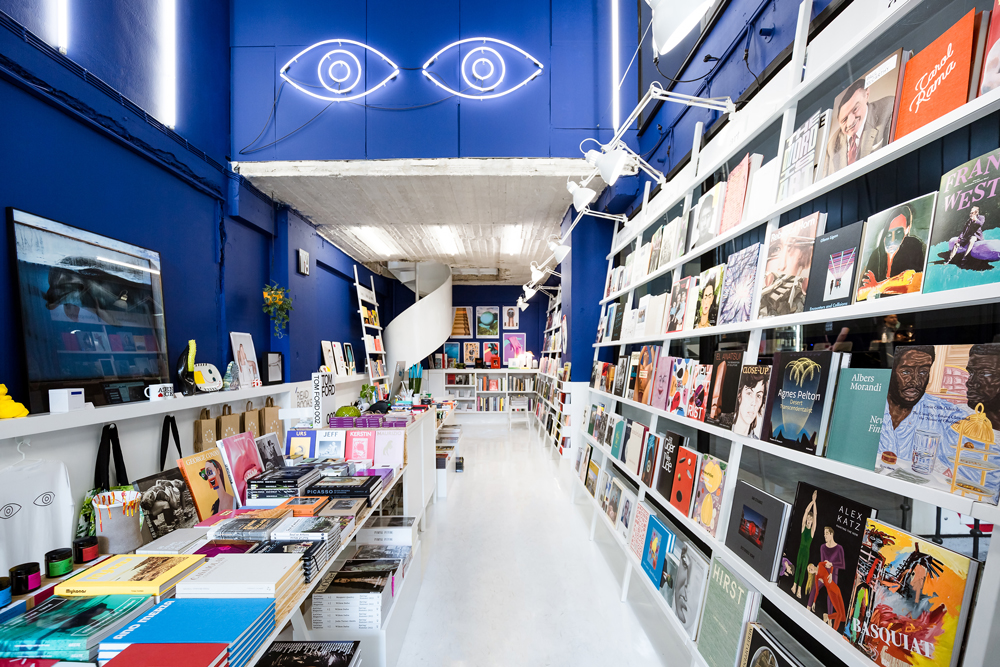 How and why did you decide to open a contemporary bookstore in the center of Athens?
The idea behind the creation of Hyper Hypo came about during the first lockdown. In these unprecedented and quite challenging times, we were lucky to find a space that suited our needs, right in the center of Athens. We needed to house the bookstore downtown. The design aim was to create a space that would act as a kind of "book exhibition", showing all covers at a glance. There are no "don't touch" editions. Everyone can leaf through the pages of every book in the store. And that's the idea.
Open books for everyone.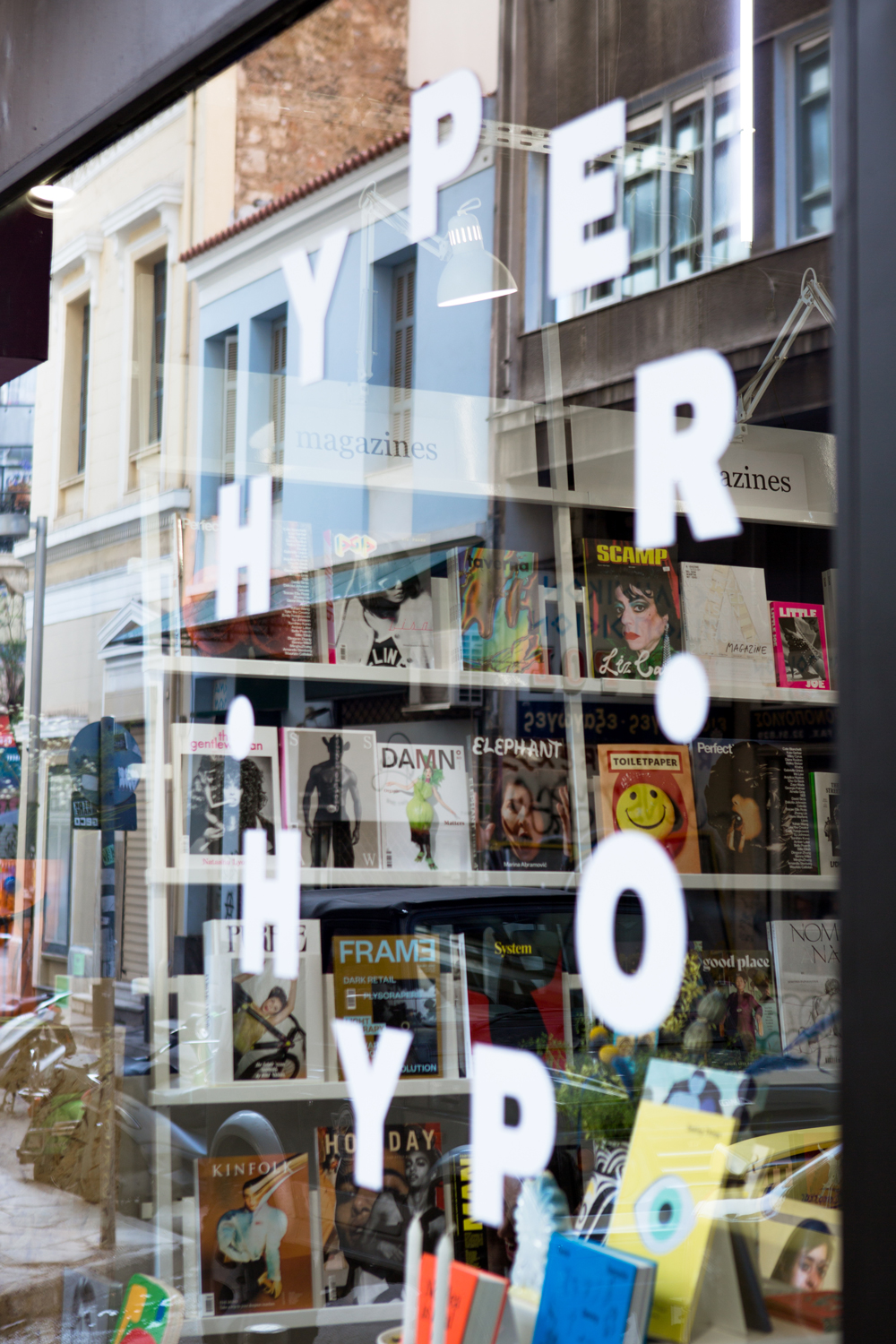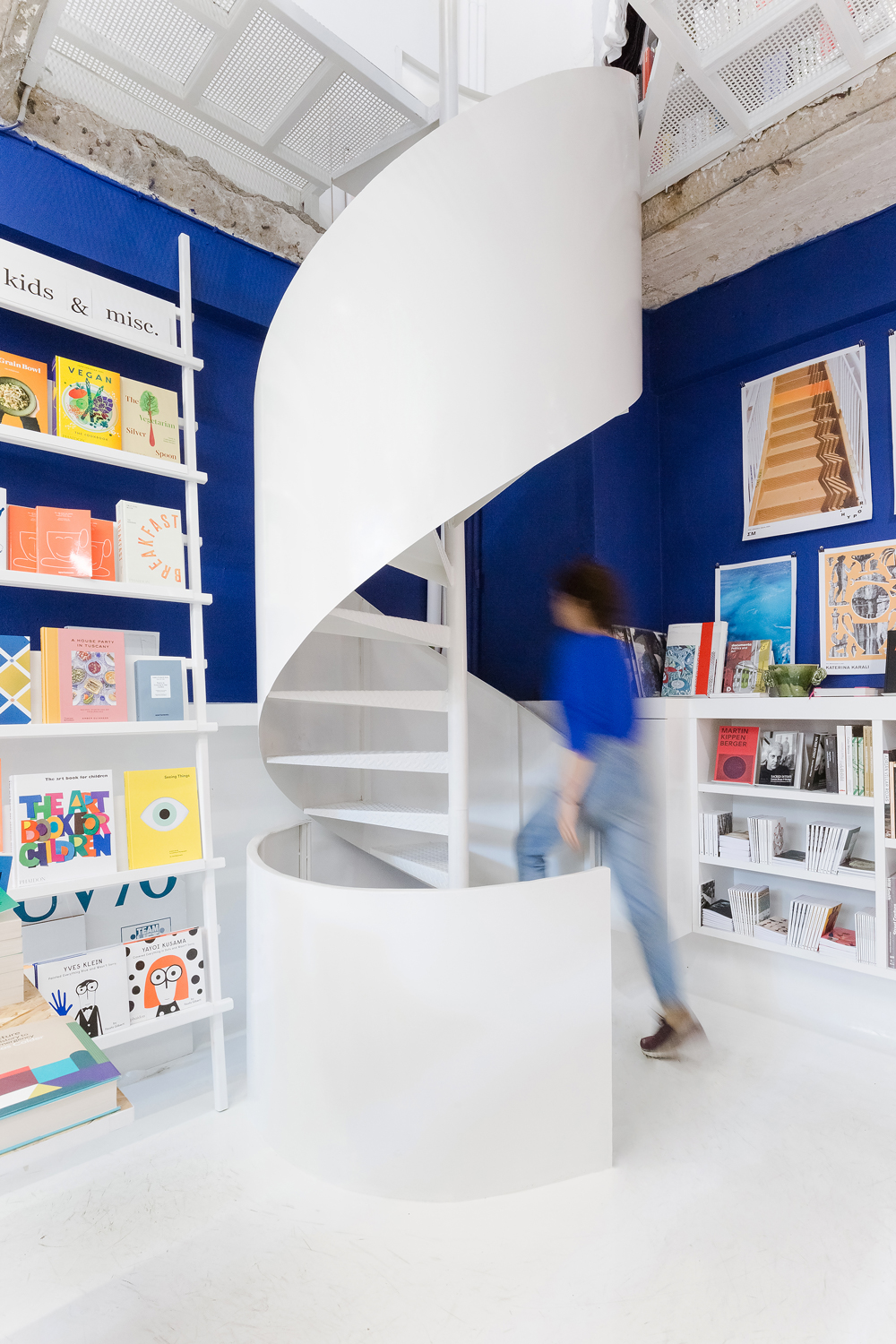 What was the inspiration behind its name?
"Hyper" and "Hypo" are Greek prepositions that refer to what is above and what is below, high and low, luxurious and affordable, cultural and subcultural, maximalist and minimalist, shiny and raw. This is exactly the content of the bookstore, a mix of well-known and lesser-known publications, along with books from publishers in Greece and abroad and carefully selected design items. A store open to everything, that fits everything, a diverse cultural space that follows its own aesthetics.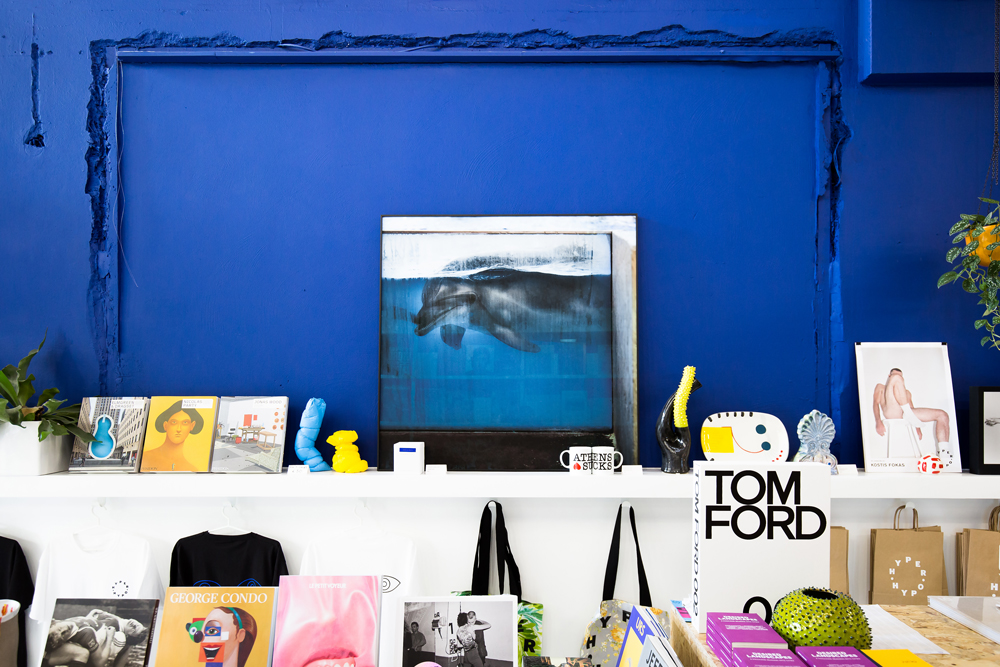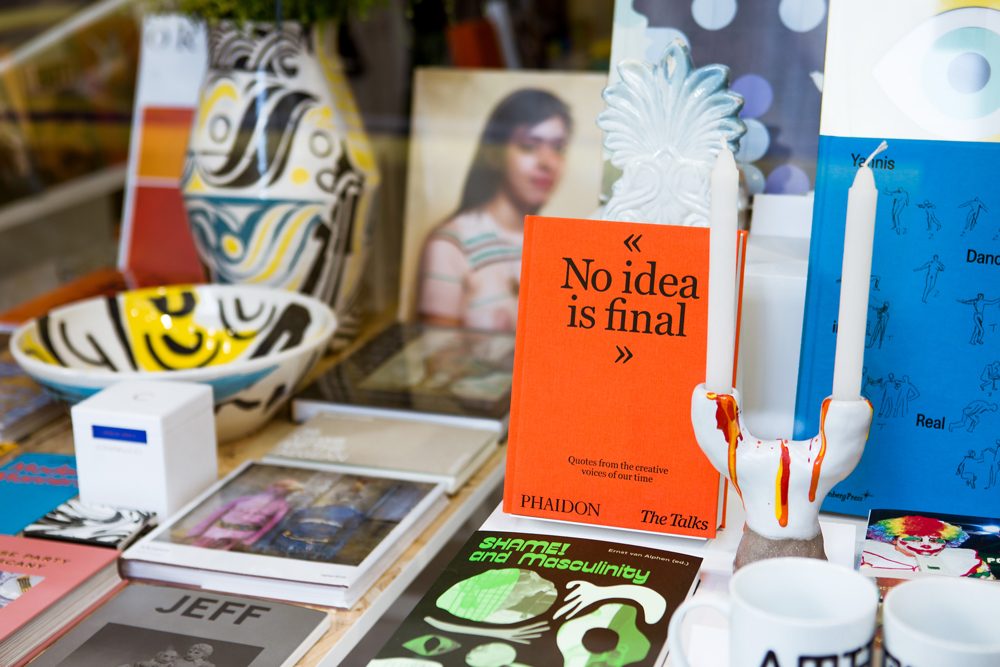 How do you choose your library's titles?
We live in a constant state of research. We have established some pretty good collaborations with different publishers that share with us what's new, but we choose our titles impulsively too. We love a well-designed cover that speaks to us. We choose books more intuitively, let's say, without having sales in mind.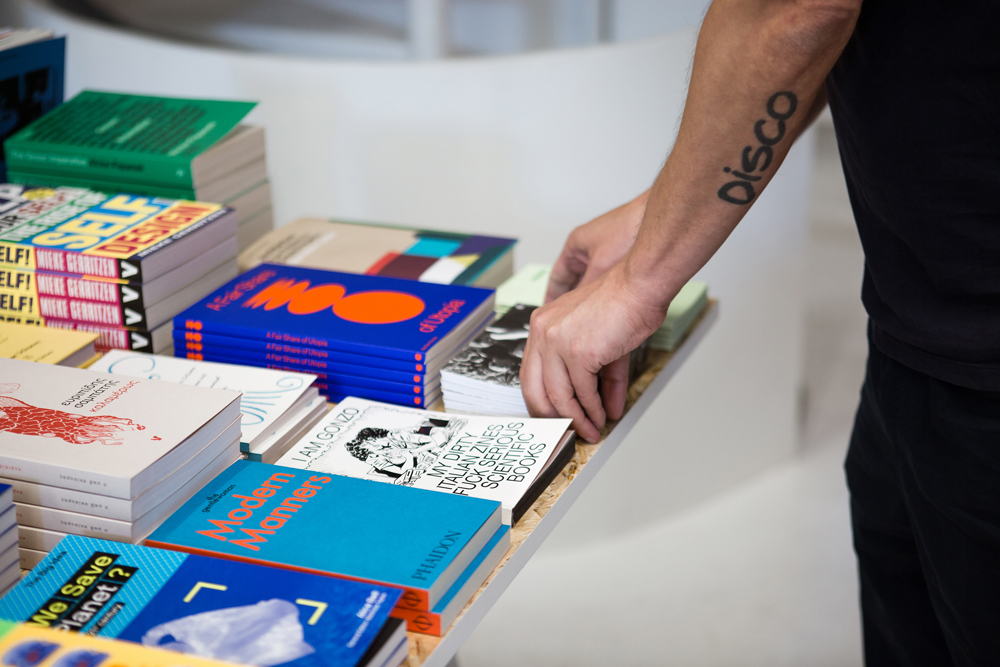 In the last few years, we are seeing a return to physical material things and a high-rising appreciation of craftsmanship. How do you perceive that and what does it mean for you and the world of books?
Things have changed in the print industry too. The waste of paper is luckily no longer a trend. Everything that is printed has to be really worth it. Advertising flyers are a bit banal now. Book design has leveled up because books are now considered handcrafted objects with a long-lasting value. When you buy a book, you become part of its story. You suddenly become the owner of something tangible and sometimes really rare, as it may not be printed ever again. We think that the world is a bit tired of digital overconsumption. Every day we meet a really big young audience that is interested in books. That gives us motivation.
We somehow get to know our own community, people that love what we love.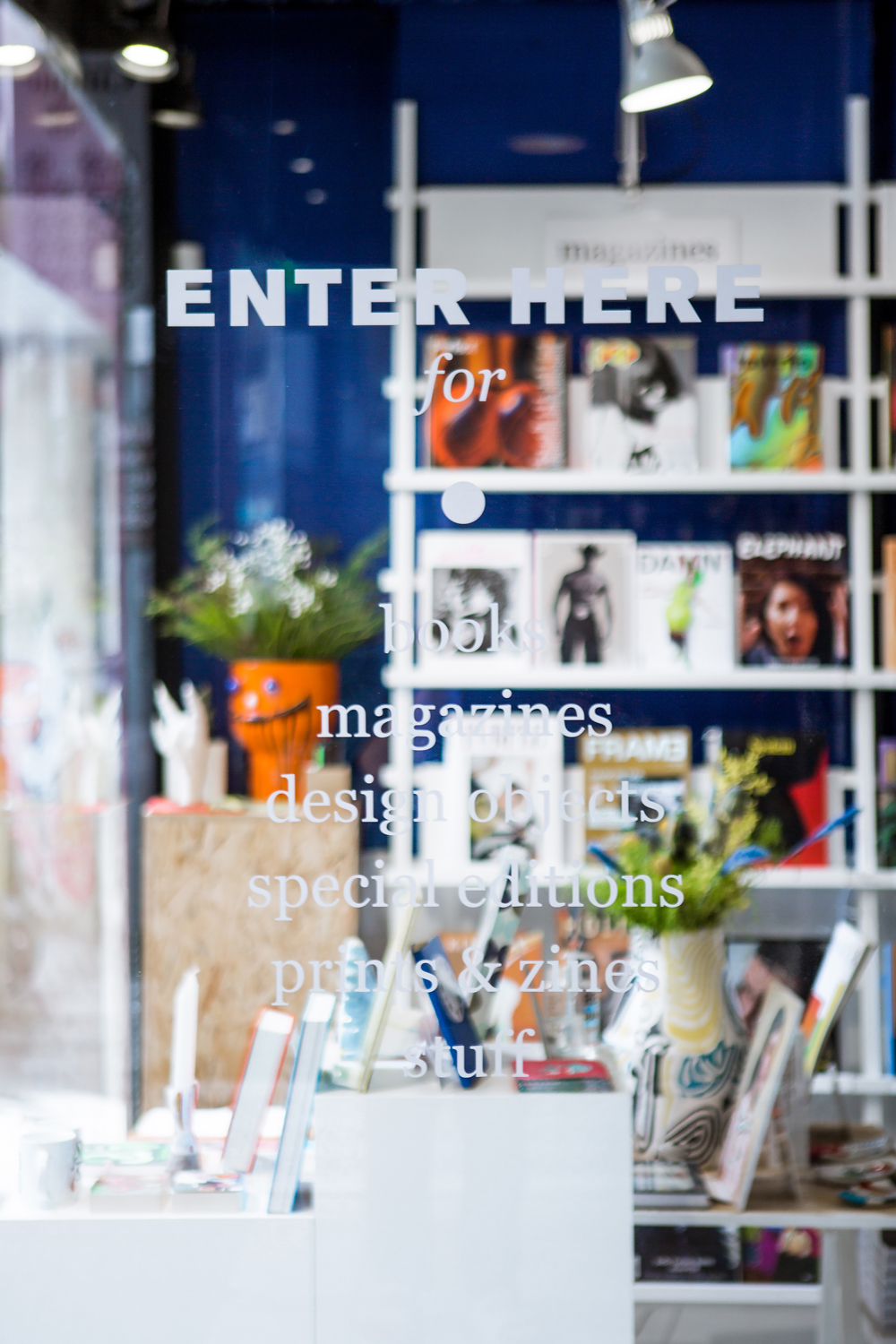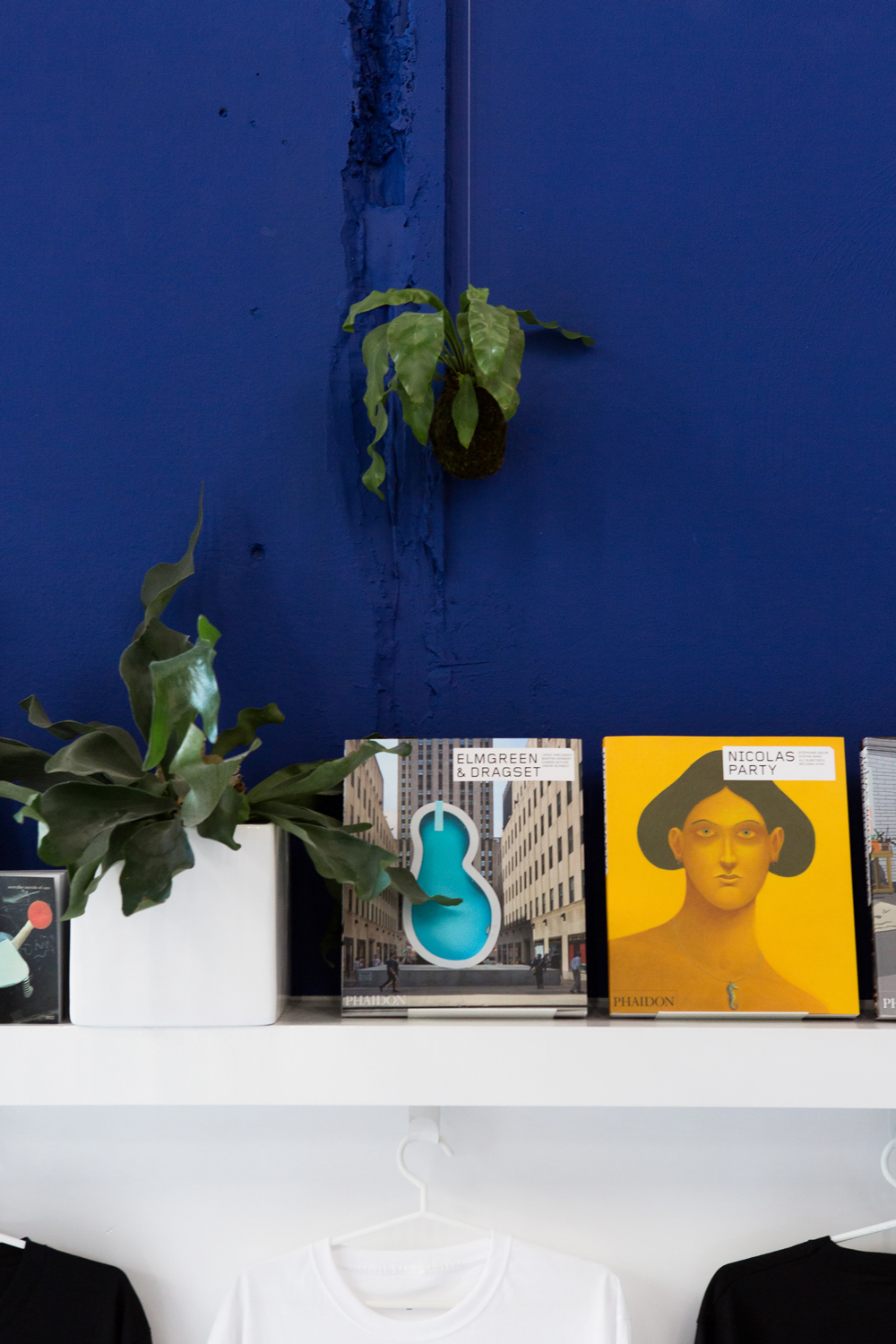 The constant state of digital connection has made people crave experiences that are tangible, human, and immersive. What are the joys of physical book buying?
The bookstore is designed in a way that wins over an Instagram screen. It actually surrounds you. You see everything on a large scale, so you immediately become part of its world. When you buy a book, you become part of the author's legacy, and that stays with you forever.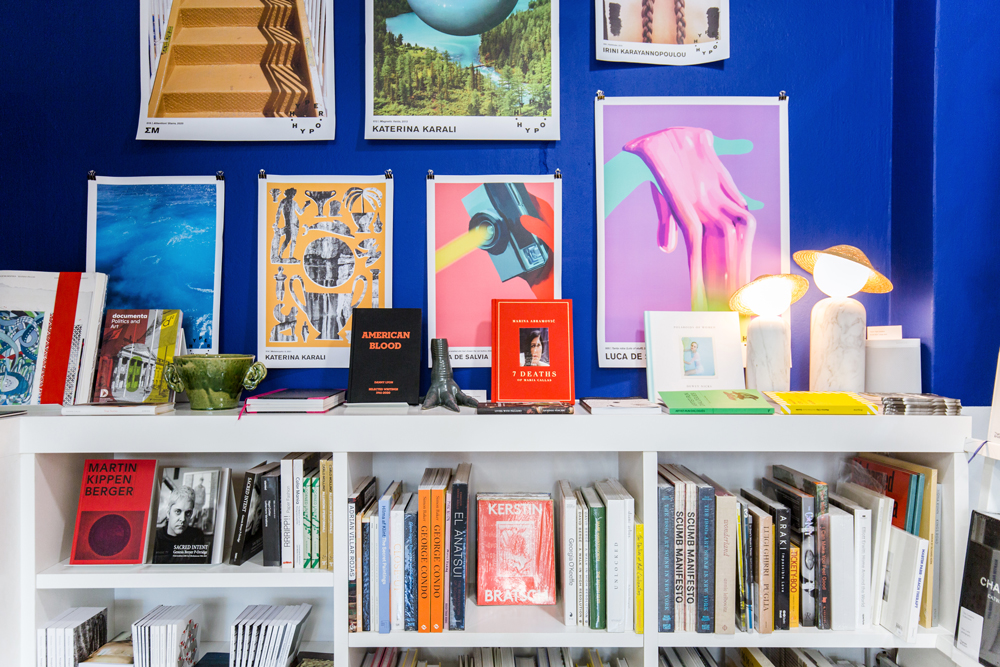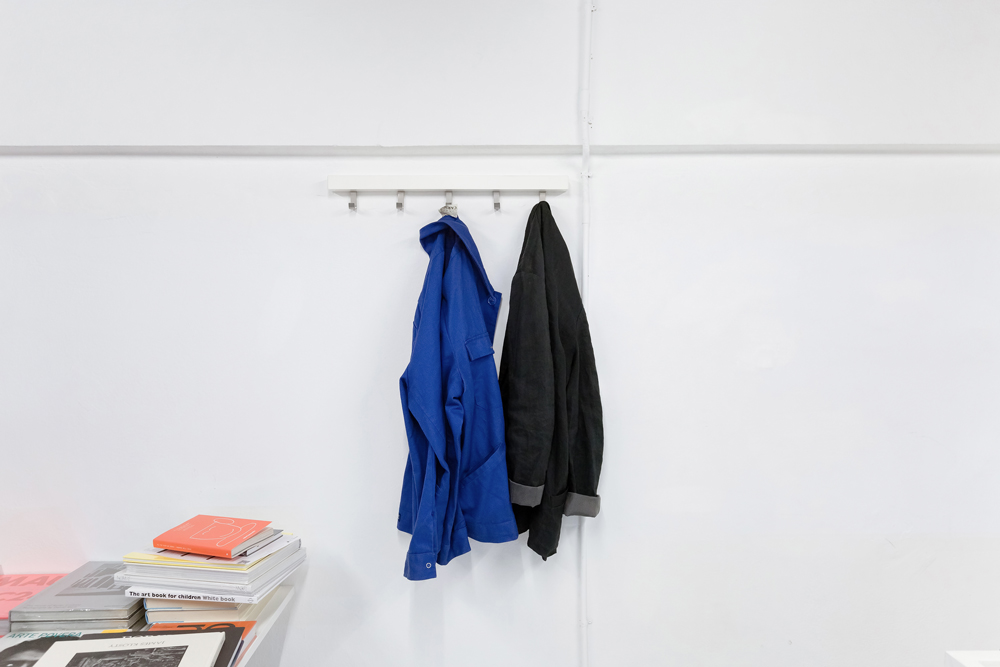 Do you feel that people need to be part of a vibrant community that experiences books more and in multiple ways?
Except for the events that we are often hosting, the bookstore works as a meeting point for friends or passers-by with the same interests. We can't really think of another space that works like that. Hosting speeches, pop-up shops, screenings, exhibitions, and parties in the basement, we like to create human experiences, always inspired or related to books. Whatever is happening in the store carries our own taste and character. We don't focus on metrics. For instance, we don't have any Taschen books. We thought that what was missing from Athens is something else. We needed to pass on a more specific message. We never thought of creating a cool café with books as the background. We wanted a bookstore and we have created a community in our own way. Our cool neighbors -a wine tasting bar opposite the bookstore and a 40-year-old café in the basement- fuel us with delicious wines, coffees, drinks, and beers. So, yes it's a super local community. Uber local.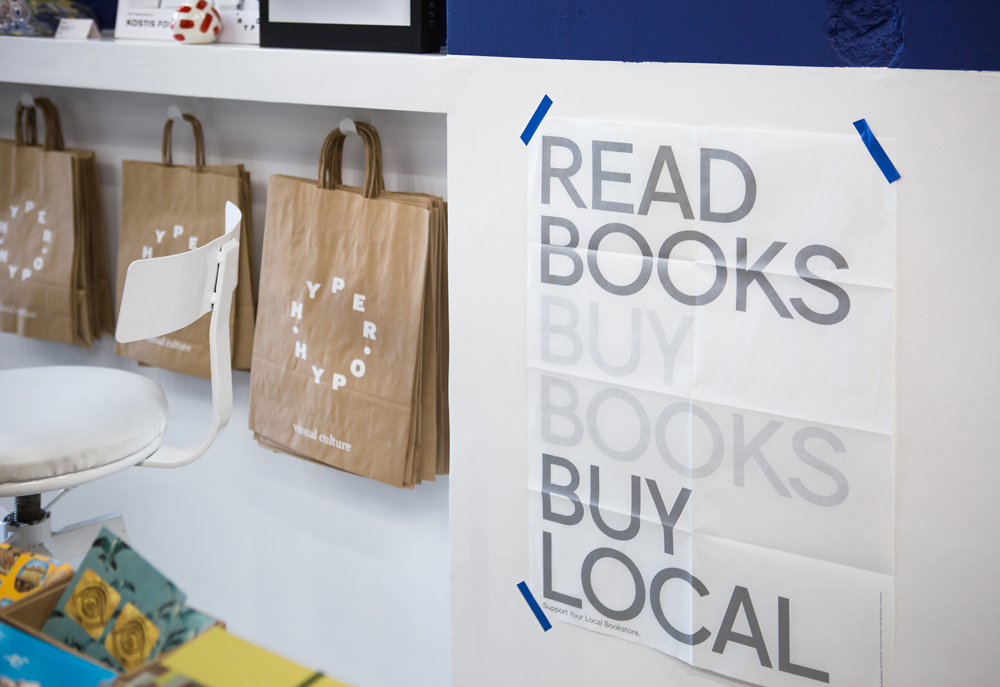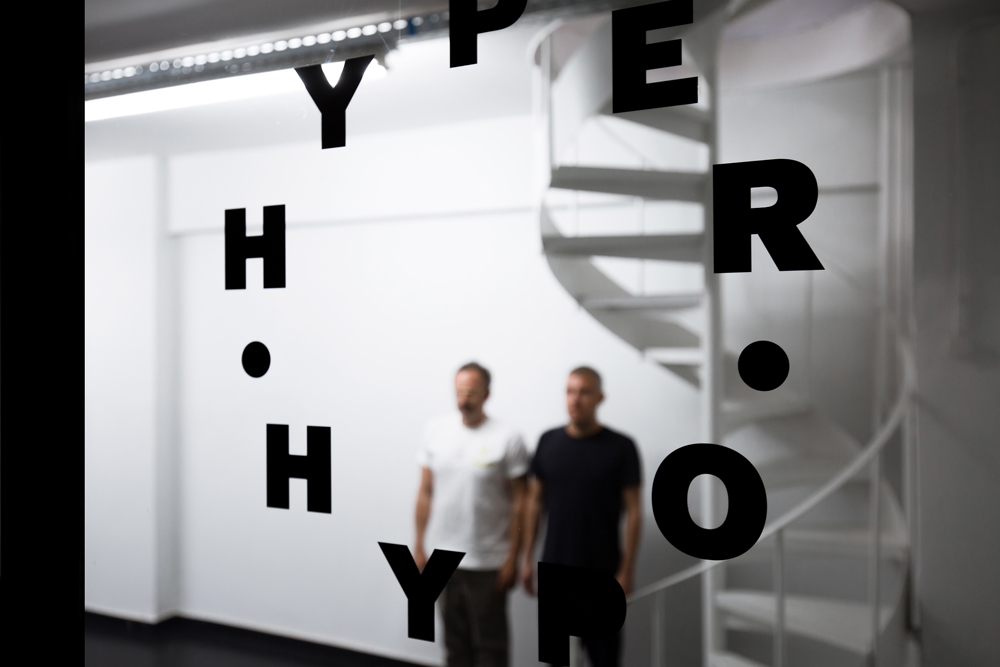 What are you excited to have coming up in the future?
We'd like to do some pop-ups with our books in other spaces. We don't think about it the business way. We just love the idea of taking our books to places. We've just launched our e-shop with a signature collection of objects. We have already started some collaborations with artists on posters, t-shirts, hats, notebooks, and our own small editions that are coming very soon. Can't wait!