Carwan gallery is a leading international contemporary design gallery with a focus on promoting and producing cutting-edge collectible designs from the eastern Mediterranean and beyond. Under the direction of architects Nicolas Bellavance-Lecompte and Quentin Moyse, the gallery develops exceptional cross-cultural collaborations that call to attention the region's most compelling contemporary material culture. Carwan was founded in Beirut, Lebanon, in 2011, by Nicolas Bellavance-Lecompte and Pascale Wakim. After nearly a decade of activities in Lebanon and its participation in more than 50 international exhibitions, the gallery relocated to a new space in Athens, Greece in September 2020. The gallery occupies a brick-and-stone former warehouse built in the late 1800s, which Bellavance-Lecompte converted with architect Quentin Moyse.
What inspired you to create the Carwan Gallery and why did you decide to move it to Greece?
Nicolas: We started the gallery's operation in 2010 in Beirut in collaboration with a former associate, having the idea of bringing a new vision of contemporary design to the Middle East. We've always worked on different projects in different countries. As our visions with Quentin were fully aligned at that moment, we decided to become partners and relocate the gallery to Athens and the port district of Piraeus in order to create a multinational-level meeting point for art and design. From the first day, we have tried to cultivate relationships with an international roster of forward-thinking designers.
What's the history of this space and why did you choose it?
Quentin: We were lucky to find a nineteenth-century warehouse perfect for the DNA of the gallery. We needed a space that would act like a specific point of interest, away from the city's main tourist hubbub. We are very happy to have found a space in a welcoming street, that is home to some of the most inspiring spaces like the Intermission, Paleo, and Bon Bon Fait Maison. There is a fantastic ambiance here and choosing to locate the gallery in the midst of the busy port actually makes sense even on a practical level. Our collaborating designers borrow materials and ideas from Piraeus to incorporate into their works.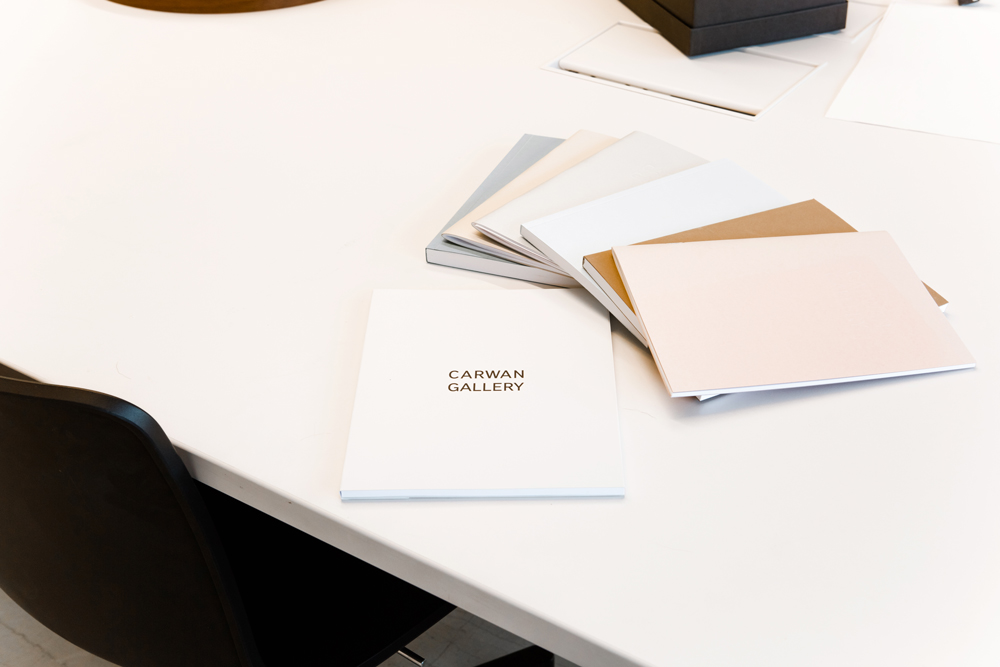 How did you get involved in art considering you both have an architectural background?
What connects us is a passion for championing forward-thinking design. As trained architects, we incorporate our skills and knowledge into the artistic narrations we create. It is important that we use this knowledge from conceptualization to the realization of intimate settings where talented designers and artists showcase their work. There are practical matters behind the creation of an exhibition that we completely understand to the core, in order to develop the show from scratch and be part of the artistic process while comprehending every little detail of it, from the materials to the space setting, etc.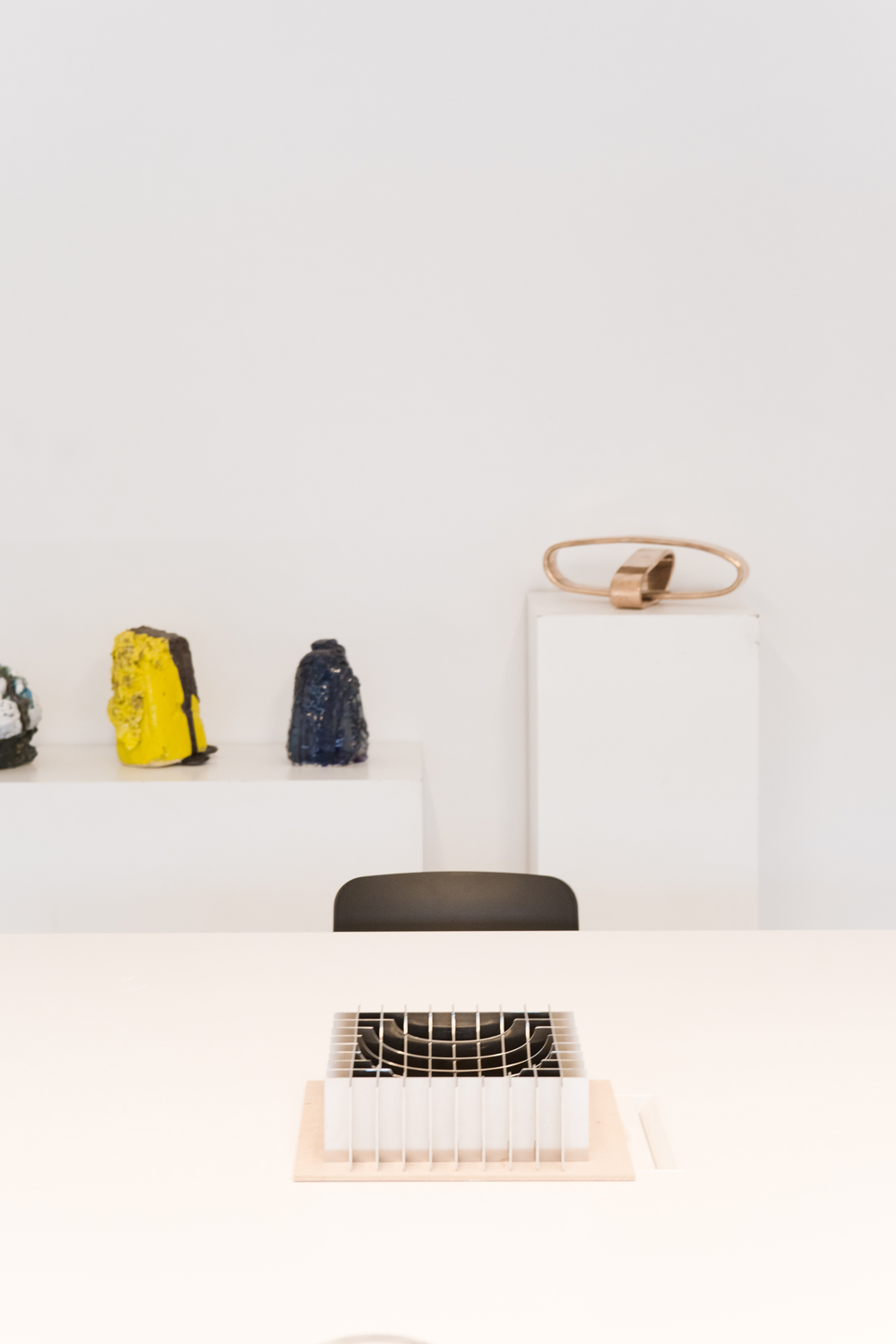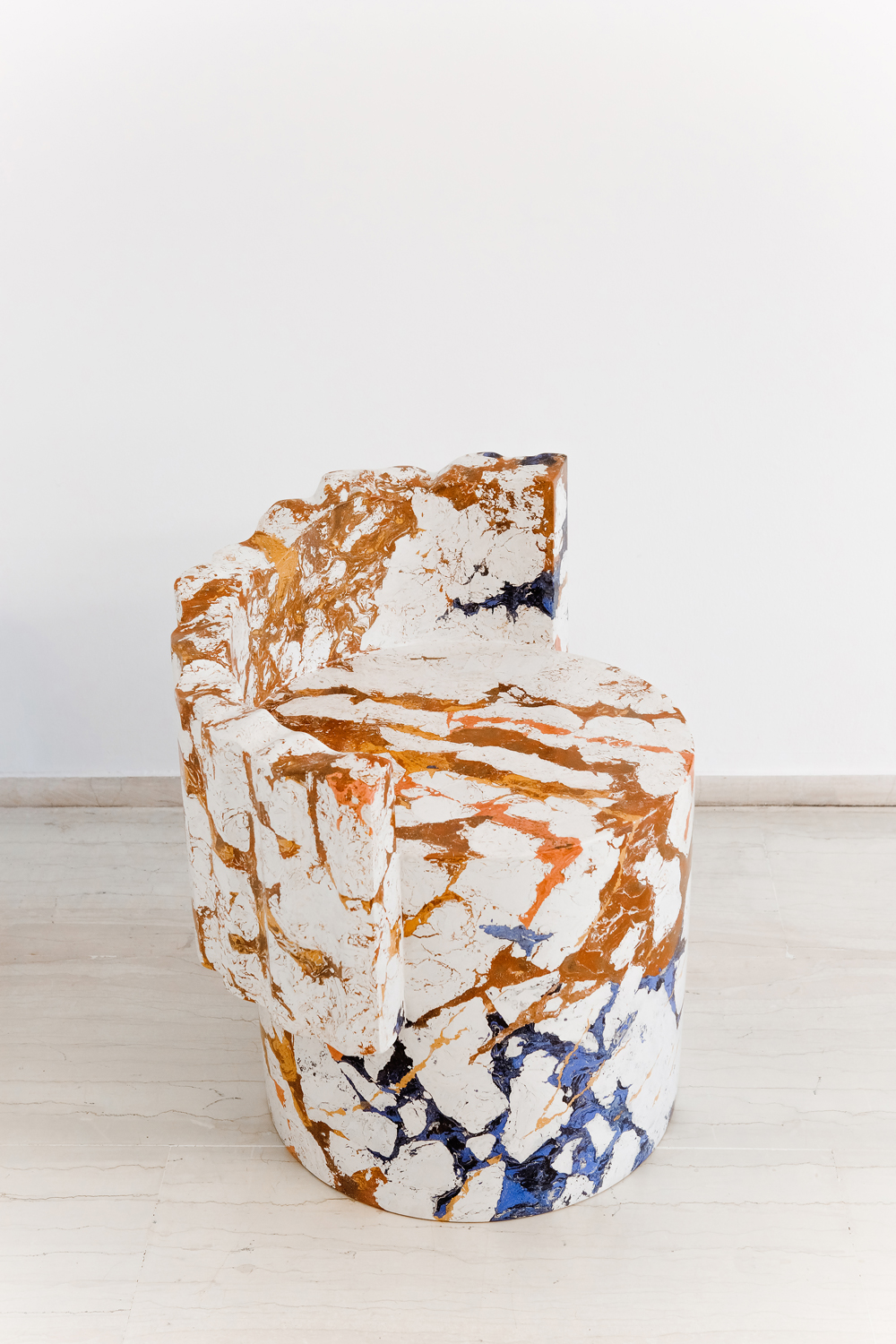 How do you discover artists and what are your criteria to finally work with them?
For us, it is important in our global representation plan to sustain new talents. One of the primary goals of the gallery has always been to work with young, emerging designers, artists, and architects in a process collectively rooted in growth. Of course, we have represented some established and world-renowned designers, too. We do not divide time between curation and operation. Curation is part of our daily lives. It's a very exciting, living process. We have a global view of the ever-growing art and design world and always stay focused on evolving. Senior curation experience is in everything we do. We exchange ideas and experiences together with our collaborating artists to make things align.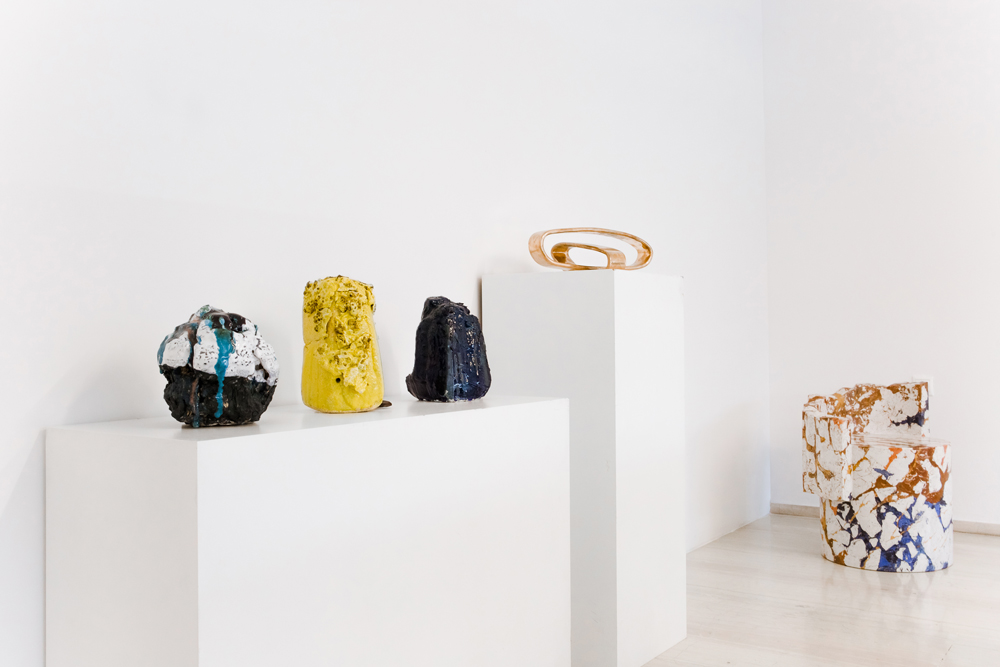 How long does it take to create an exhibition from conception to realization? What are the challenges?
The conceptualization of a project starts a year before its realization. We need at least 6 months of preparation to check on every little detail of the exhibition and when we start with the promotion of a show, the show has a long life after that. For at least another 2-3 years, the show is still hot. The shows don't have an expiration date either in terms of design or promotion and sales.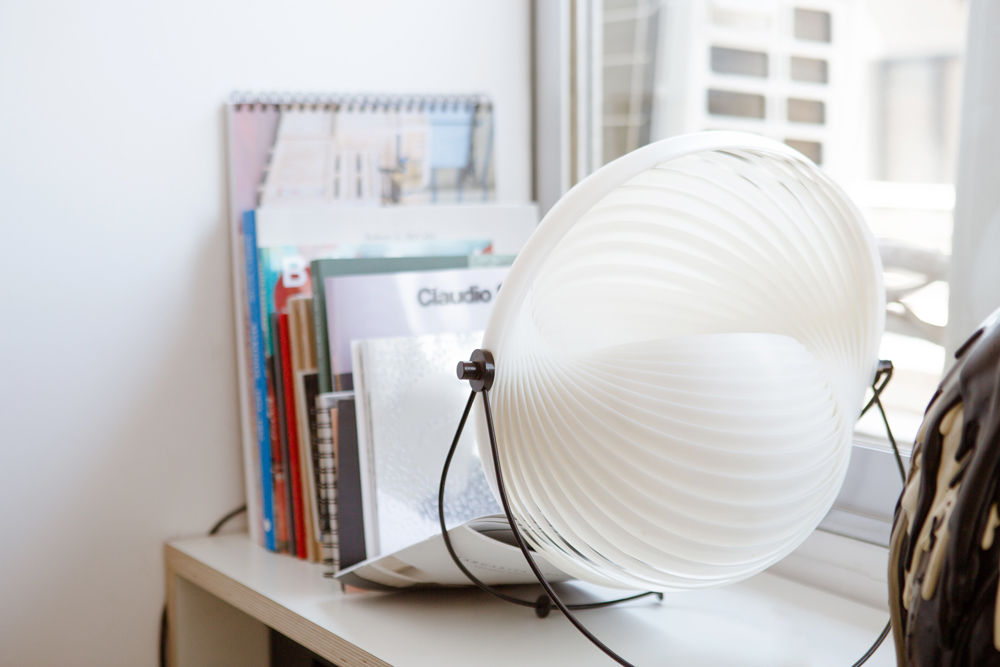 What insight from your experience in the art world would you like to share to empower others?
Try to distance yourself from your work and think about why you started doing it in the first place. It's important to adapt your work's uniqueness to a global context, visualize yourself and your work in a ten-year time and see how you'd like to evolve. An artist needs to have a vision. Be ambitious, but always have a plan. A good designer and artist is a person that can be good at any level and any part of the growing process. Artists need to know how to communicate their work and continually train their business skills in order to deliver the best way possible.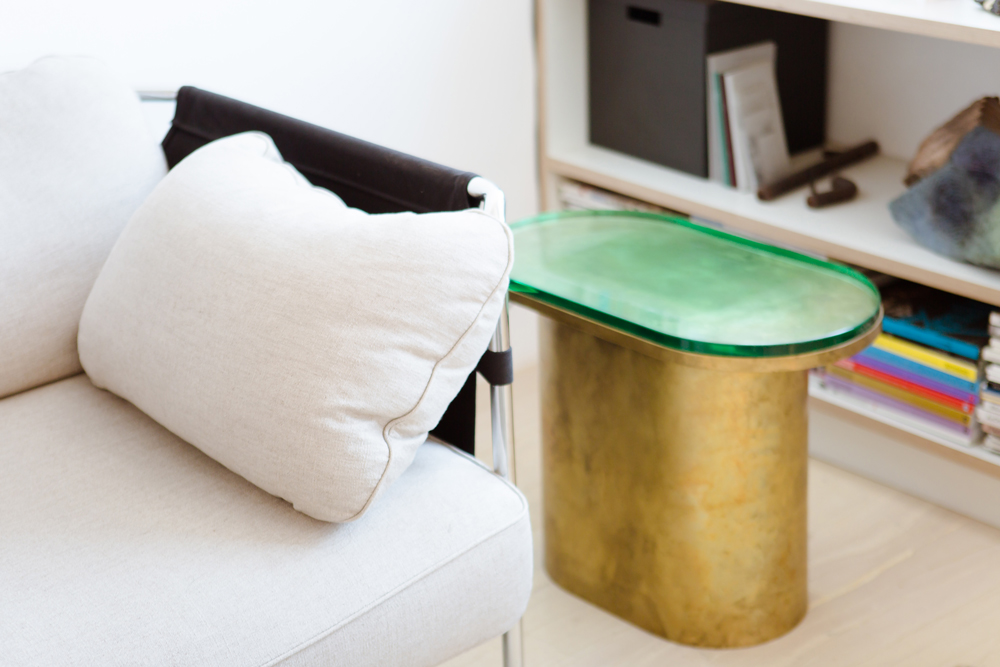 What do you enjoy the most about running a gallery?
Nicolas: The various encounters that you have every year. Every project is a journey, we meet people, discover new realities, and interact with different cultures and personalities. I enjoy every single aspect of the projects. I learn something different every time.
Quentin: It is of course the people we meet. The creative part of the job is in the daily process. When you work on it, believe in it, and have the willingness to develop it and make it happen, every part of the process has something really interesting to offer.
How do you engage with the Greek art scene?
One of the gallery's main aims is to engage with the local design reality and act as a platform to promote national designers abroad to get international exposure. We try to work with at least one Greek designer every year.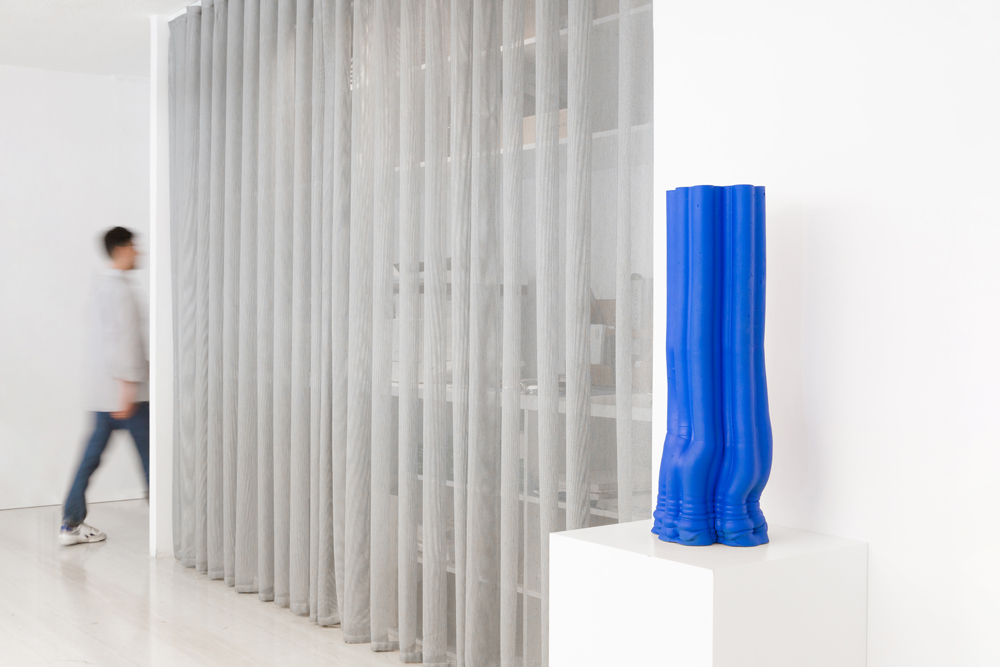 What are you excited to have coming up in the future? What are your hopes?
We'd like to expand the gallery into Europe, which will be announced soon. And we hope to activate Athens as a creative hub. There's a lot to be done but we are now already in the process of changing habits. We've chosen to be here in Athens and we are really happy to be here.