Having stored all the design and business wisdom they gained from their interaction with major brands, the female duo Lydia Vousvouni and Amelia Theodoropoulou decided to launch their own eponymous label. With the promise of making fashion more approachable, whilst producing high-quality ready-to-wear responsibly, their products are primarily produced in Greece in collaboration with local manufacturers. Kióhne's studio sits right in the heart of Kolonaki, surrounded by some of the coolest Athenian spots.
Would you tell us about how Kióhne came to life?
Amelia: Lydia and I first met, while working at Zeus+Dione. During these years, we discovered that we share a very similar way of seeing and processing the world. Thus, Lydia's vision to create a new summer brand was a happy coincidence for me. The idea of doing something on our own came at the right time.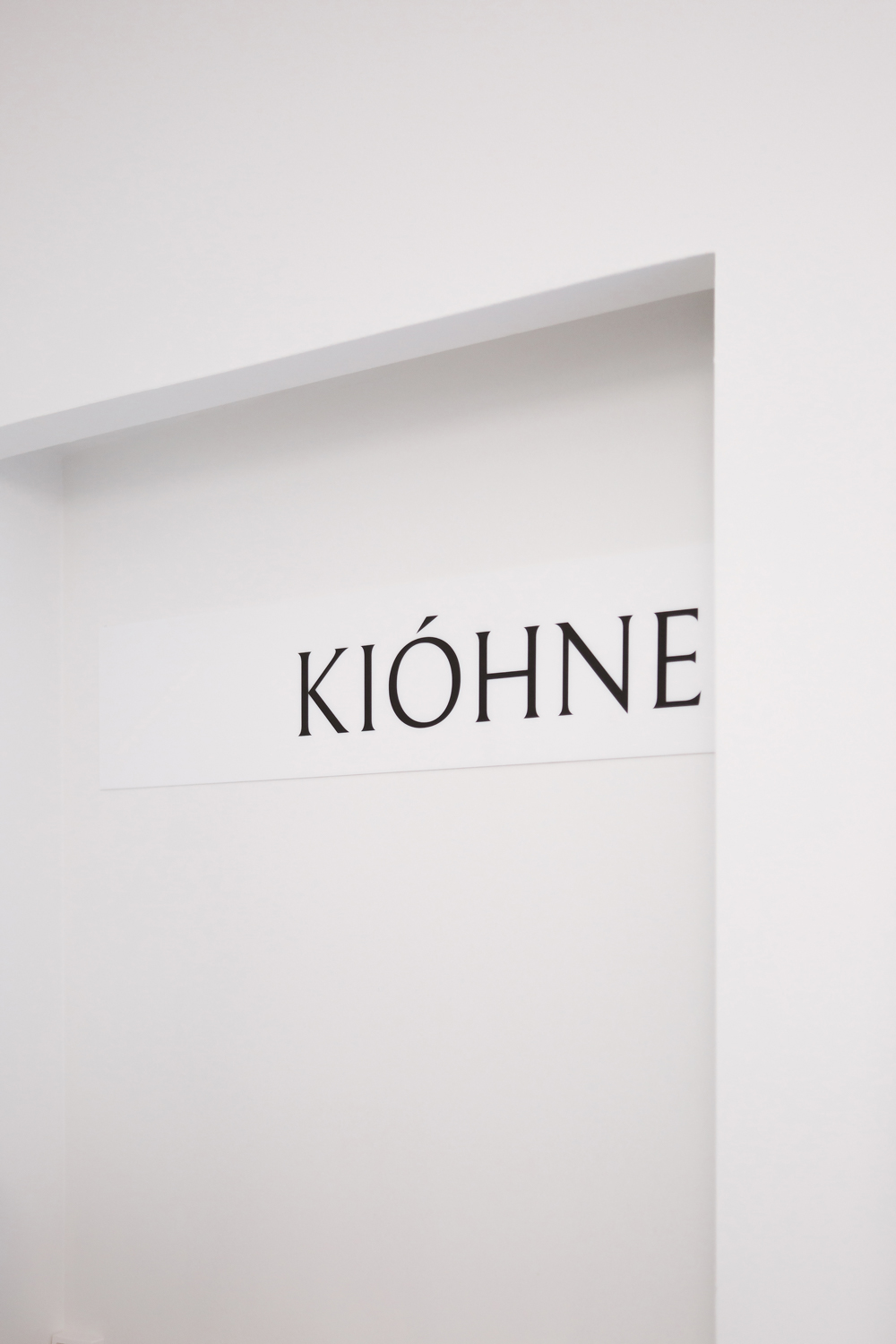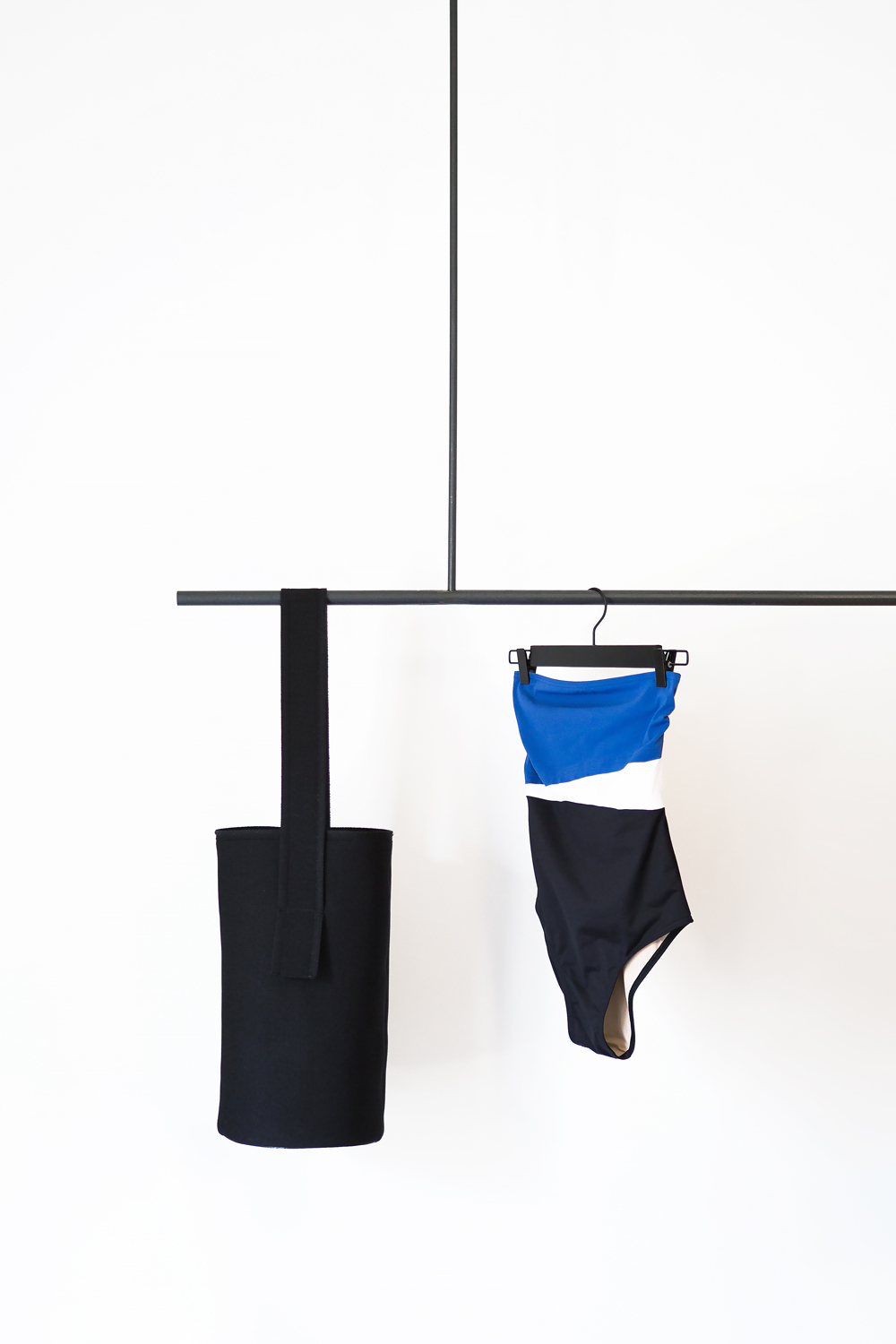 Lydia: We are very lucky to work together, as it feels like we complete each other. We needed to create a fresh Greek brand that would stand out from the crowd while carrying Greekness at its core. Choosing the location, where the brand would come to life and grow was really important to us. We love Greece; its light, architecture, and special topography, so we wanted to incorporate these elements into the brand identity and designs. I accidentally spotted designer Dimitris Papazoglou, who designed our brand. I always kept passing in front of the National Library of Greece, and its logo drew my attention every time. When I learned that Dimitris was behind the NLG study, I immediately contacted him and our aesthetics matched perfectly. After a long year of hard work and dedication, we finally launched KIÓHNE.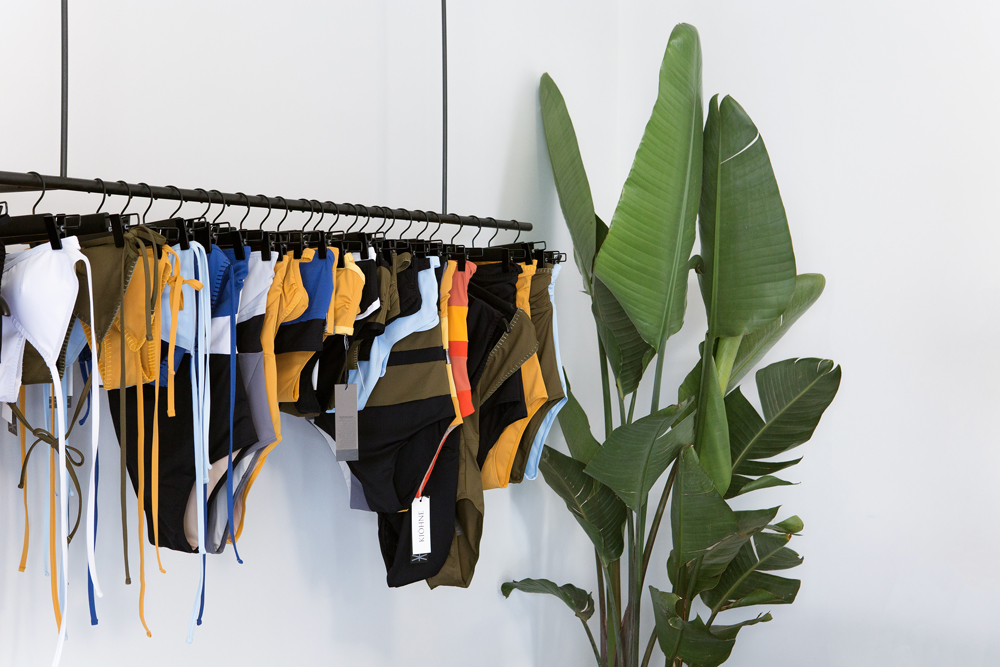 What was the inspiration behind the name?
Lydia: With a snowflake as the brand mark, the name Kiohne comes from the Greek word χιόνι meaning 'snow'. Aiming to highlight the beautiful balance of opposites, Kióhne is a resort wear brand inspired by the essence of Greek summer, expressed with different architectural, and geometrical patterns and forms. The collection features swimwear that can also be worn as clothes, and the designs are inspired by completely different elements that co-exist on my mood board. The name conveys all the contrasts that are visible through the final designs.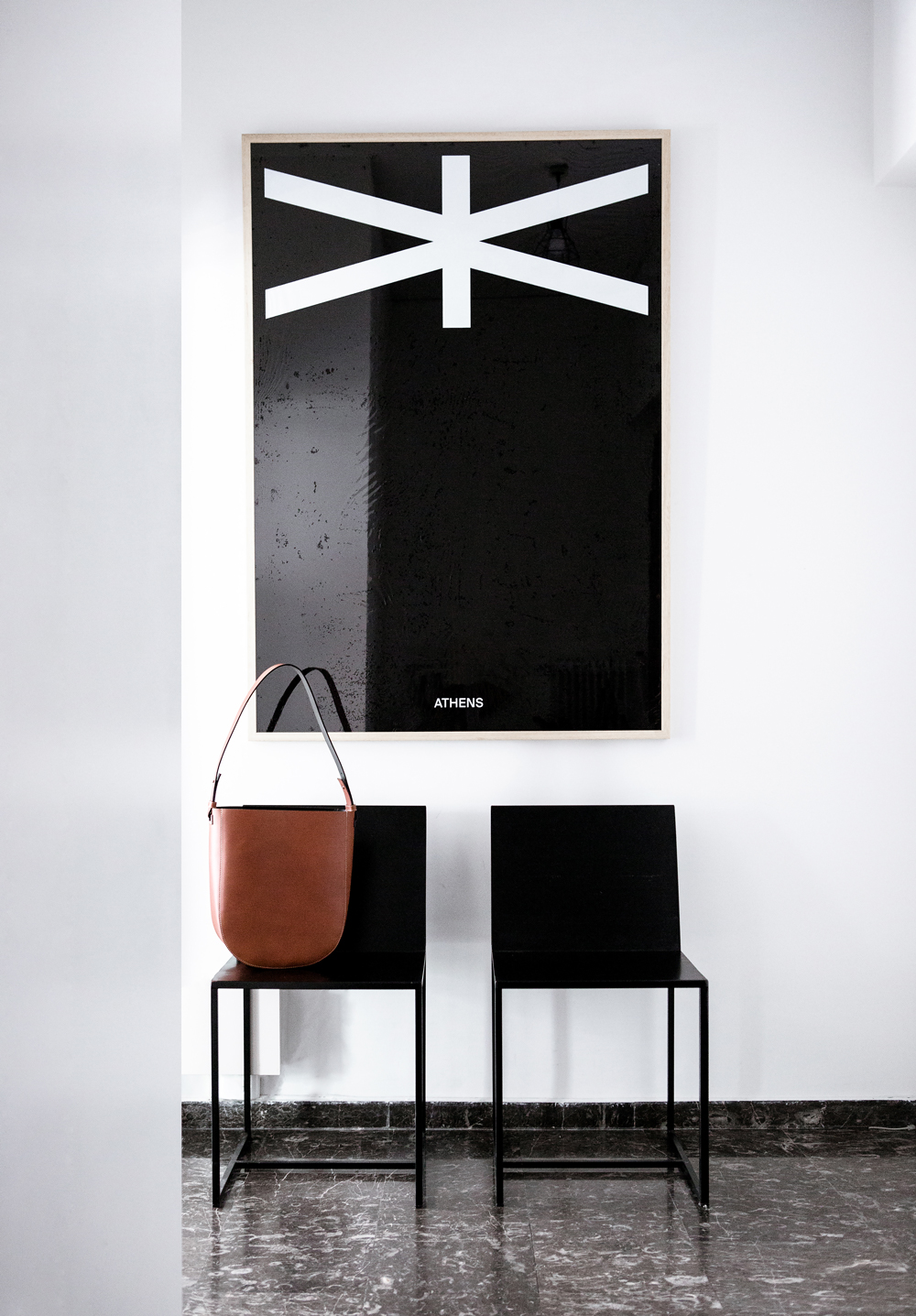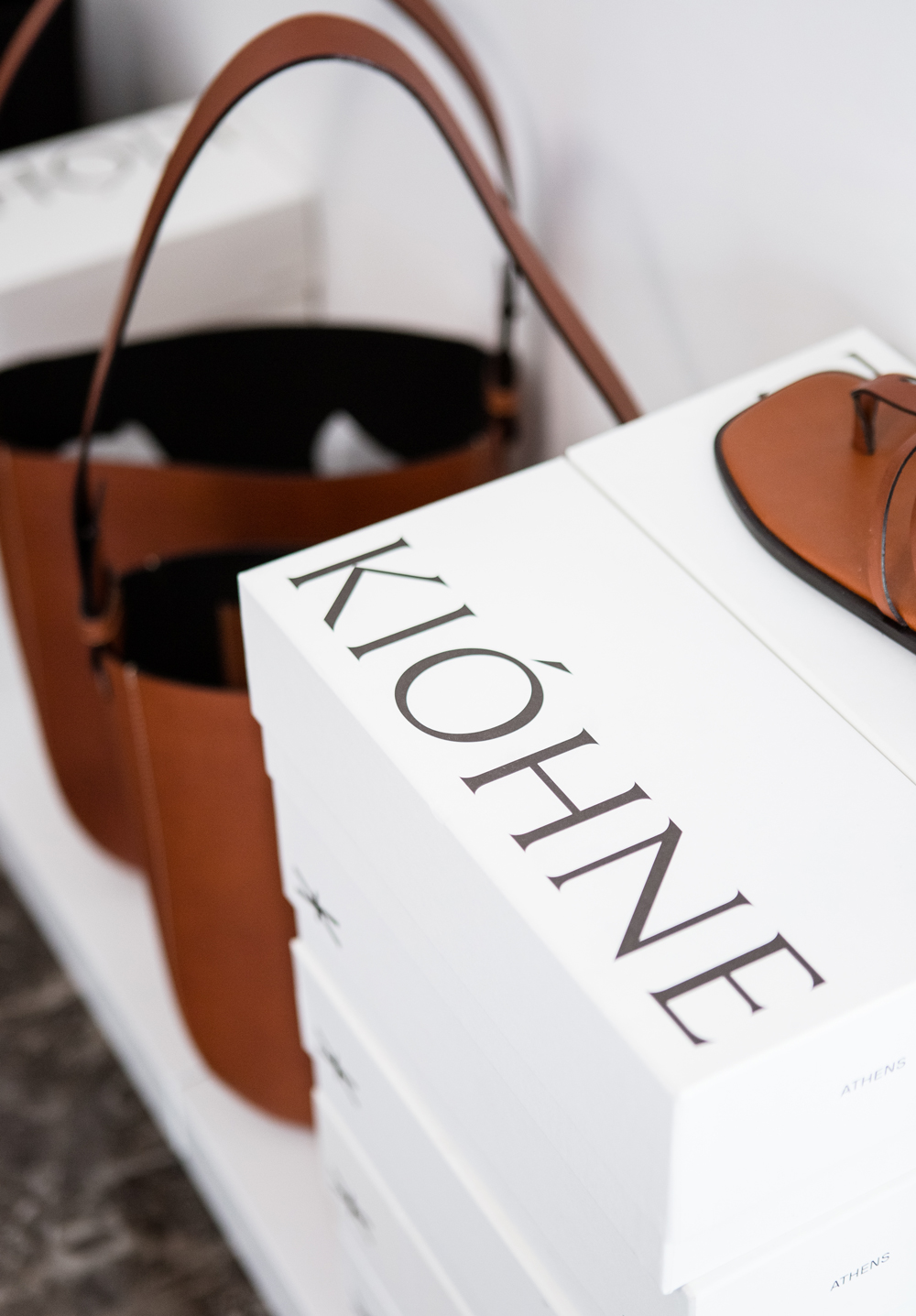 Kióhne represents a fresh approach to what Greece is now. What image of Greece do you want to present through your collections?
Amelia: Greece has two sides; the ancient and romantic, and the modern one. Being dominated by old landmarks, historical sites, and stunning architecture amidst its utter chaos makes it a country full of contrasts. Modern Greeks are now making the way toward innovation. Greece is not just another European country. There are now a lot of creative thinkers, doers, and makers that read, learn and do more, in an attempt to move forward.
How do you manage to keep local craftsmanship alive through your work?
Amelia & Lydia: It's something that we strive for in everything we do. Crafting something contemporary, yet classic and timeless needs the right hands. Greeks have amazing skills. You just have to find them and know how to guide them. Quality is the most important aspect of our work. Except for the swimwear, we create sandals, jewelry, and bags from very high-quality materials in collaboration with an inspiring network of local manufacturers.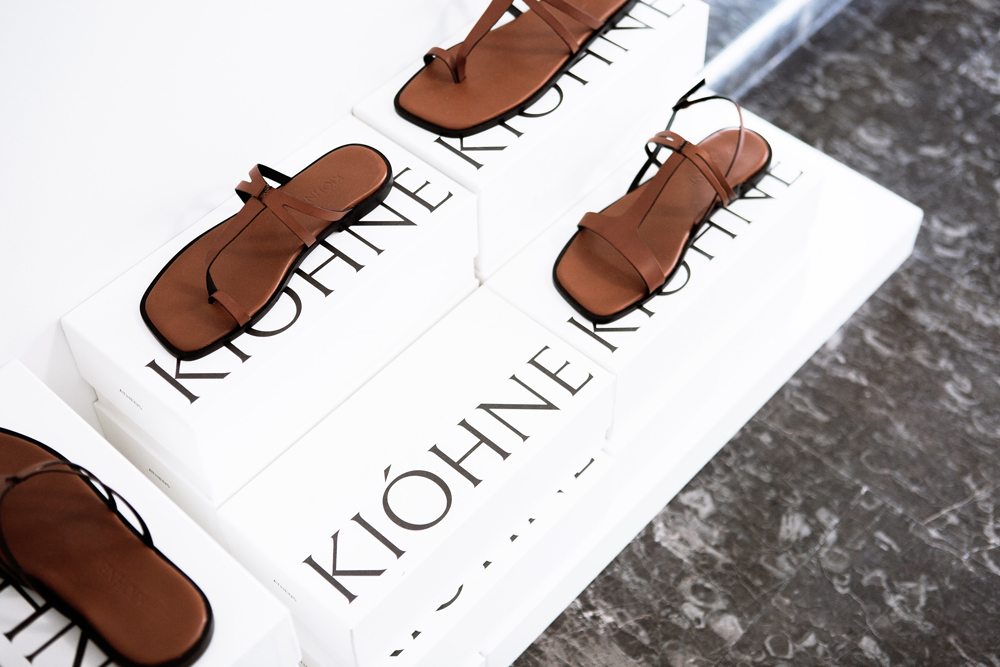 What is your vision of luxury?
Lydia: It's not as much about luxury, style, or price, as it is about values. The type of customer in the back of our minds when working on new ideas is looking for accessible, top quality. And that's what we strive to offer.
What are the factors that contribute more to the success of your business?
Amelia: Creativity, expertise, and collaboration.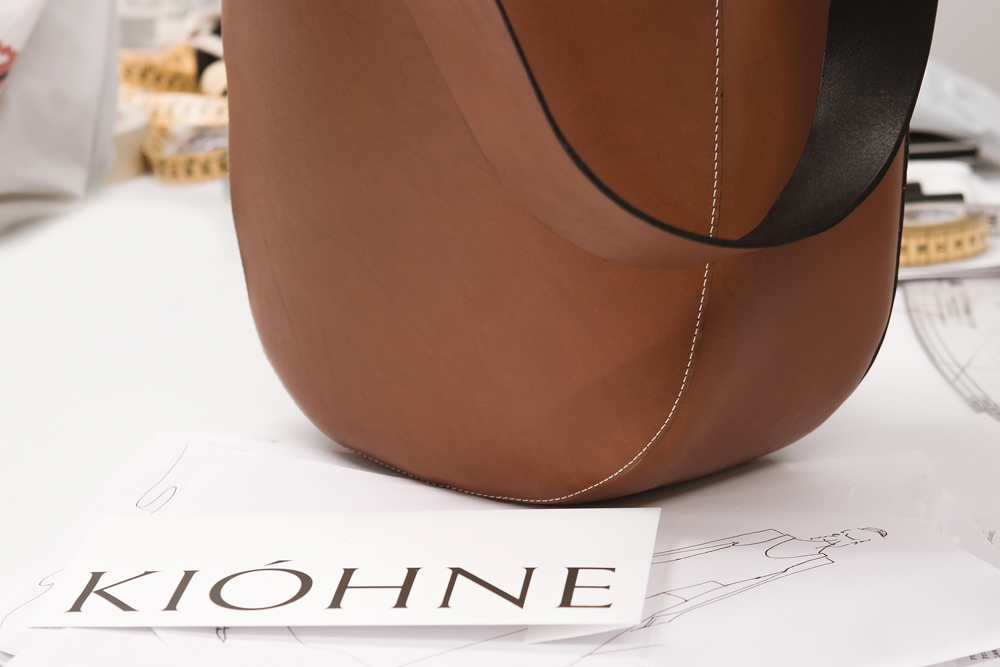 What quality do you think your clothes possess that will make the label stand out from the crowd?
Amelia & Lydia: We respect our customers, by providing them best-quality, timeless pieces that will last. The collections are designed around versatile wardrobe essentials to create accessible and long-lasting luxury, characterized by truly considerate attention to detail.
How was the current collection conceived?
Lydia: The collection is inspired by the coexistence of architecture and nature. There is a constant conversation between natural elements, textures, colors, and clean architectural design with geometric forms. Our branding is incorporated in most of the designs, as the logo is featured on the actual product in various forms.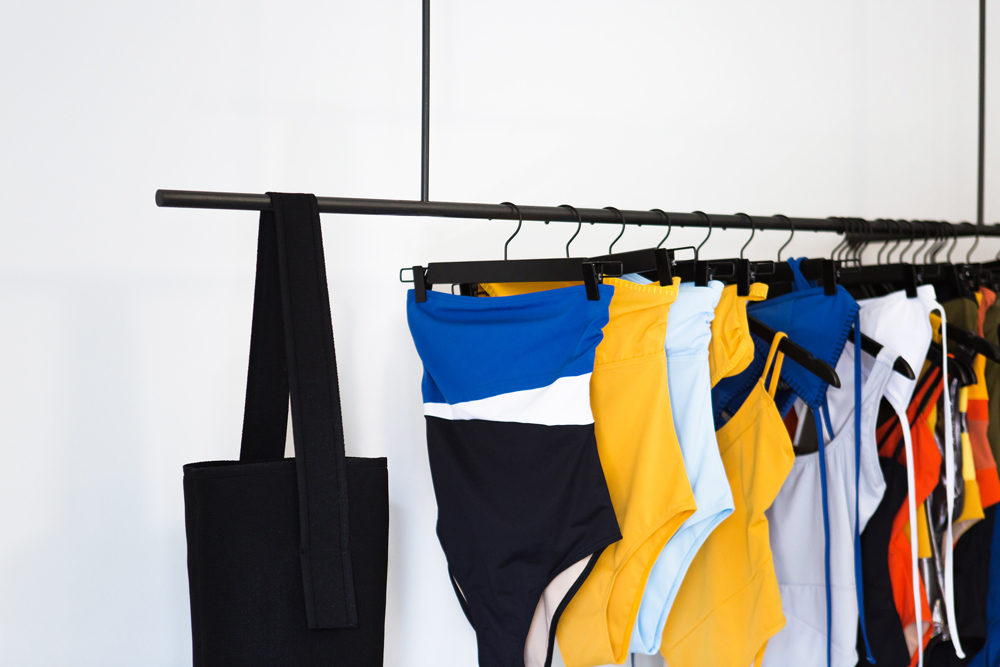 Is sustainability important to you?
Amelia & Lydia: We aim to produce high-quality ready-to-wear responsibly. We don't like to throw anything away. Through the materials we use, our products are meant to stand the test of time. We source materials from Greece, we select materials that are updated with new low-energy production technologies and we use recycled and bio-compostable materials where possible. Our swimwear is made of the best possible quick-drying lycra using cutting-edge fabric technology with excellent body shaping properties and UV protection. All packaging materials are recyclable or made from recycled raw material. We collaborate closely with Greek manufacturing and textiles industries to create excellent quality items with high attention to detail and finish. We are very focused on the production process to have as little waste as possible.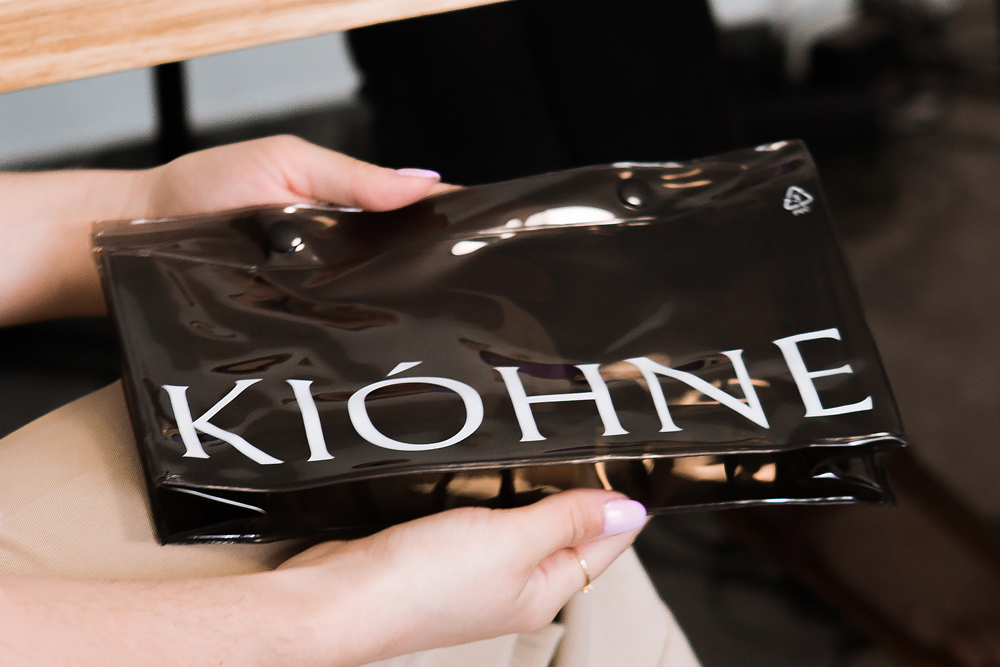 What is the history of this space and why did you choose it?
Lydia: The space used to be my house. We are very connected to it and the memories we have created here are so many. It was exactly what we were looking for. We changed the decoration of course and it worked. We also love the area, as it's quiet enough, yet so close to the city center.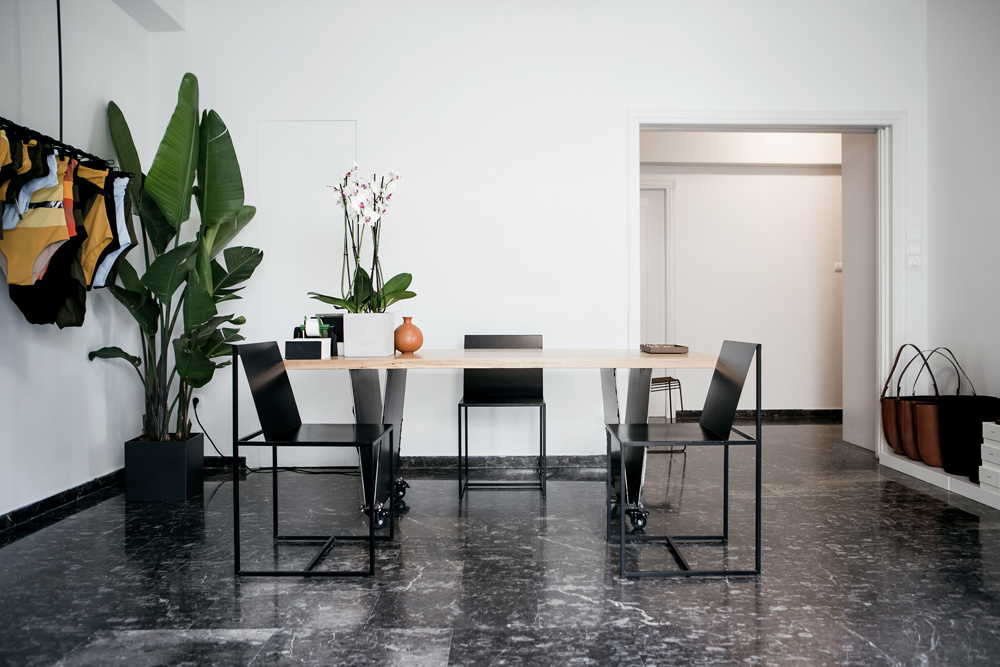 What is the best piece of advice you have ever been given?
Amelia: Patience and persistence.
What makes a great designer?
Lydia: The expertise. Creativity alone is not enough. A designer needs to know every step of the creative process, to be able to understand every little detail of the production phases.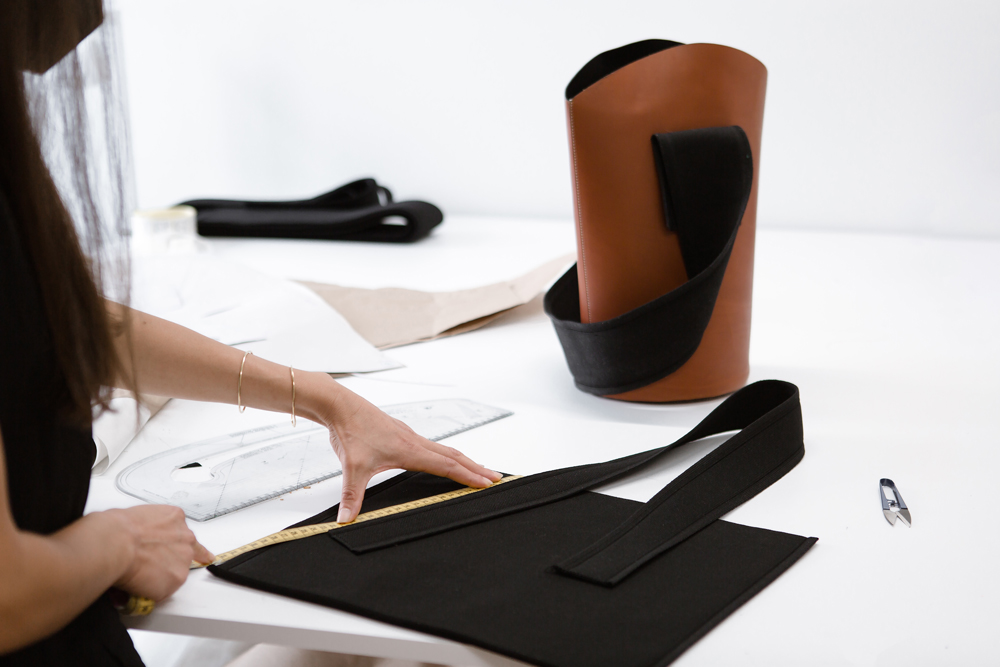 Give us the top 3 tips for inspiring young fashion designers.
Amelia: Be inspired. Listen, read, and get informed.
Lydia: Travel, live, and see things live. And of course, learn to listen to those who really know.