Costas Voyatzis is the founder of Yatzer, an acclaimed international online magazine for architecture, design, travel, and the arts, and Yatzerlab, a creative studio working on the intersection of design and marketing. In January 2007, he created Yatzer.com, realizing his vision of creating a single, high-quality source of design information. In April 2011, the French Architectural Digest named Costas Voyatzis one of the 100 most influential people in the design industry.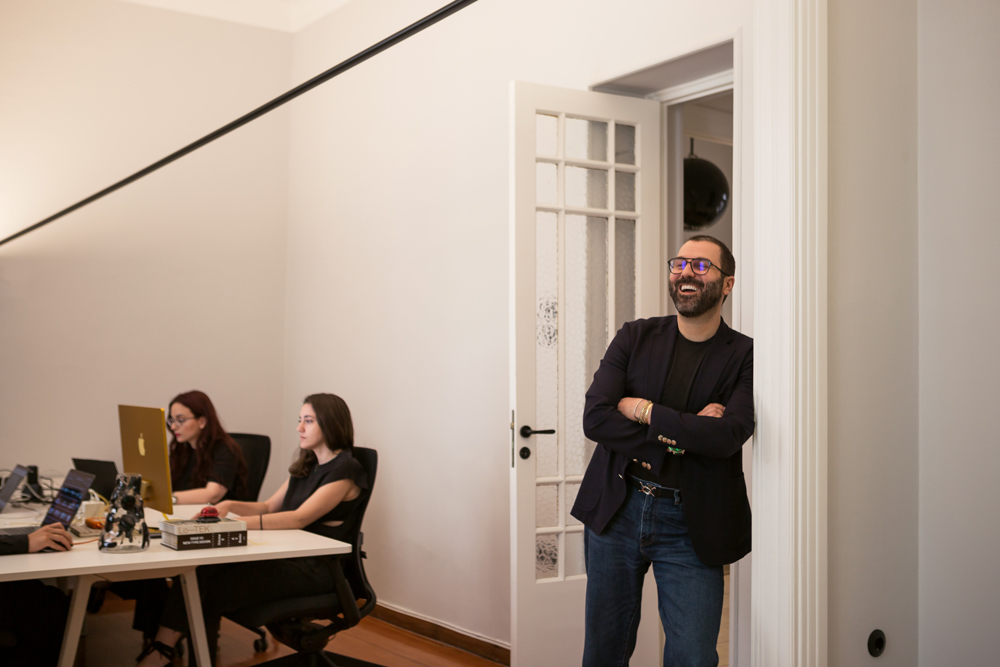 Tell us a bit about yourself. At what point did you realize that you could have a career in the design world, and how did you go about making it happen?
I got interested in design in my early 20s leafing through design magazines. At the time I was studying Meteorology at the Department of Physics at the National and Kapodistrian University of Athens. I soon realized that my true passion was in design so I switched my studies to Interior Design and found a job at the Greek Maison & Decoration magazine. I never looked back.
Yatzer.com came about in 2006 out of necessity rather than grand ambition. I had just joined the army as part of my military service and didn't want to lose all the connections I had established with designers, entrepreneurs, brands, etc. My initial plan was to create a digital scrapbook with all the things I liked, a kind of Pinterest board rather than a magazine – I am not a journalist by nature. What began as a hobby, turned out into a business, but throughout its development, Yatzer has always served as a source of inspiration for me.
In 2019, we created Yatzerlab, offering branding, social media marketing, and content creation services for clients. My dream was never to build a big agency, but rather to nurture a family-like, close-knit team. At some point, you have to decide how far you want to go. In my view, to be successful in this field requires developing strong, personal relationships with your clients, which means that there is a limit to how much you can grow the business before losing the sense of familiarity and intimacy between you and your clients.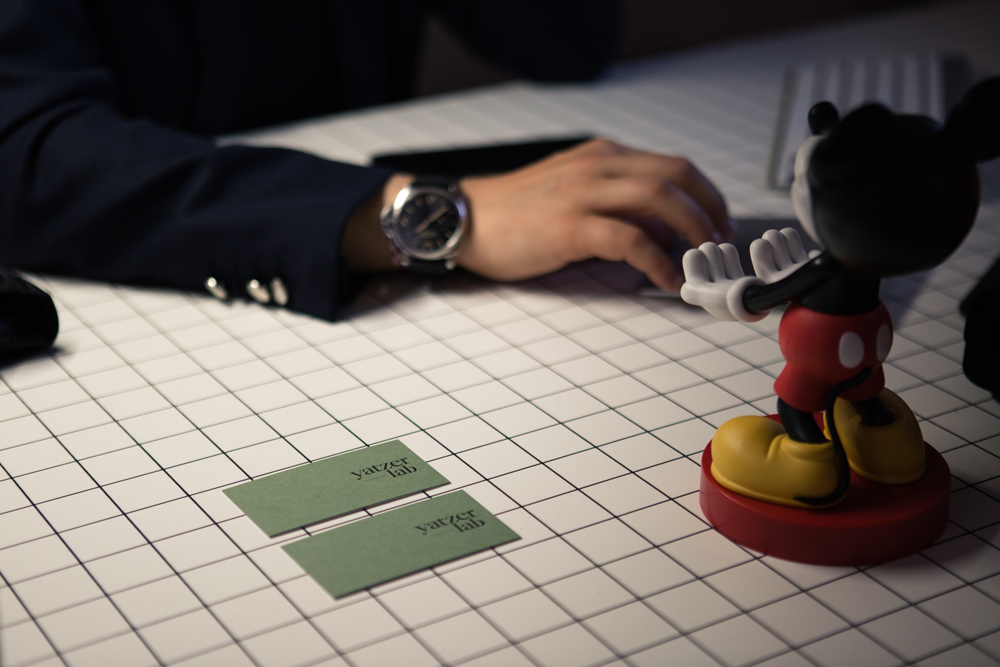 What's the story behind the "Yatzer" name?
In high school, my classmates used to call me "voyatzer". So, when it came to picking a catchy yet meaningful website name it was a no-brainer. I guess I was lucky, it's actually very difficult to come up with a novel, easy-to-remember, two-syllable name nowadays.
What's the history of this space and why did you choose it?
As soon as I turned 40, I decided that I wanted to have a proper office space. Until then, I was working from home as I was constantly traveling and my work was predominantly digital. We are now involved in numerous projects besides Yatzer.com, so the new Yatzerlab home couldn't have come at a better time.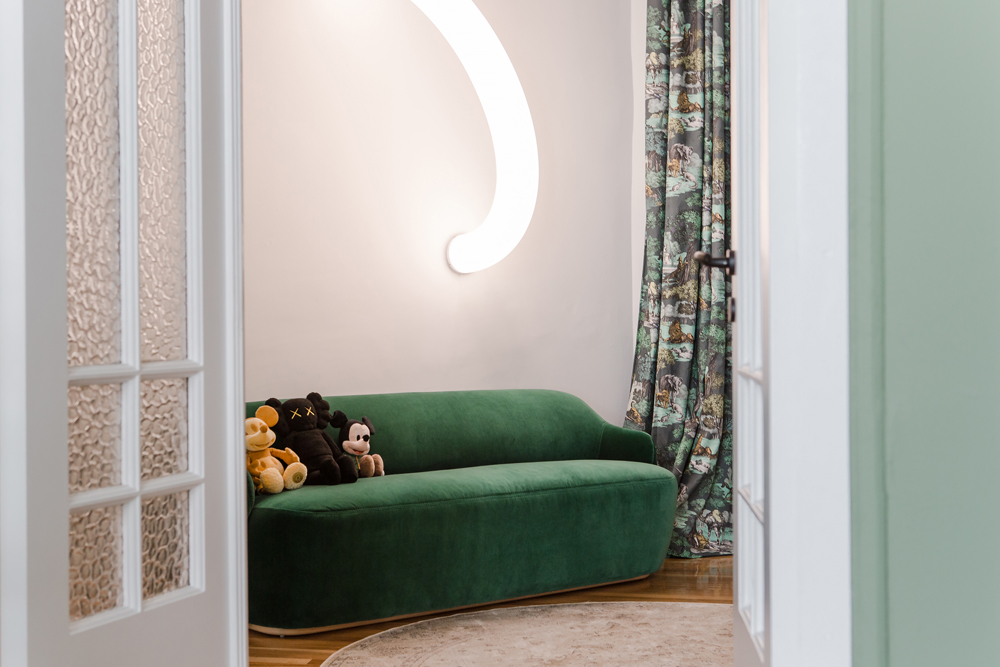 What do you think is the core of the magazine's identity that can't be changed?
Aesthetics. I think it all depends on the fact that the same pair of eyes are behind every chosen project.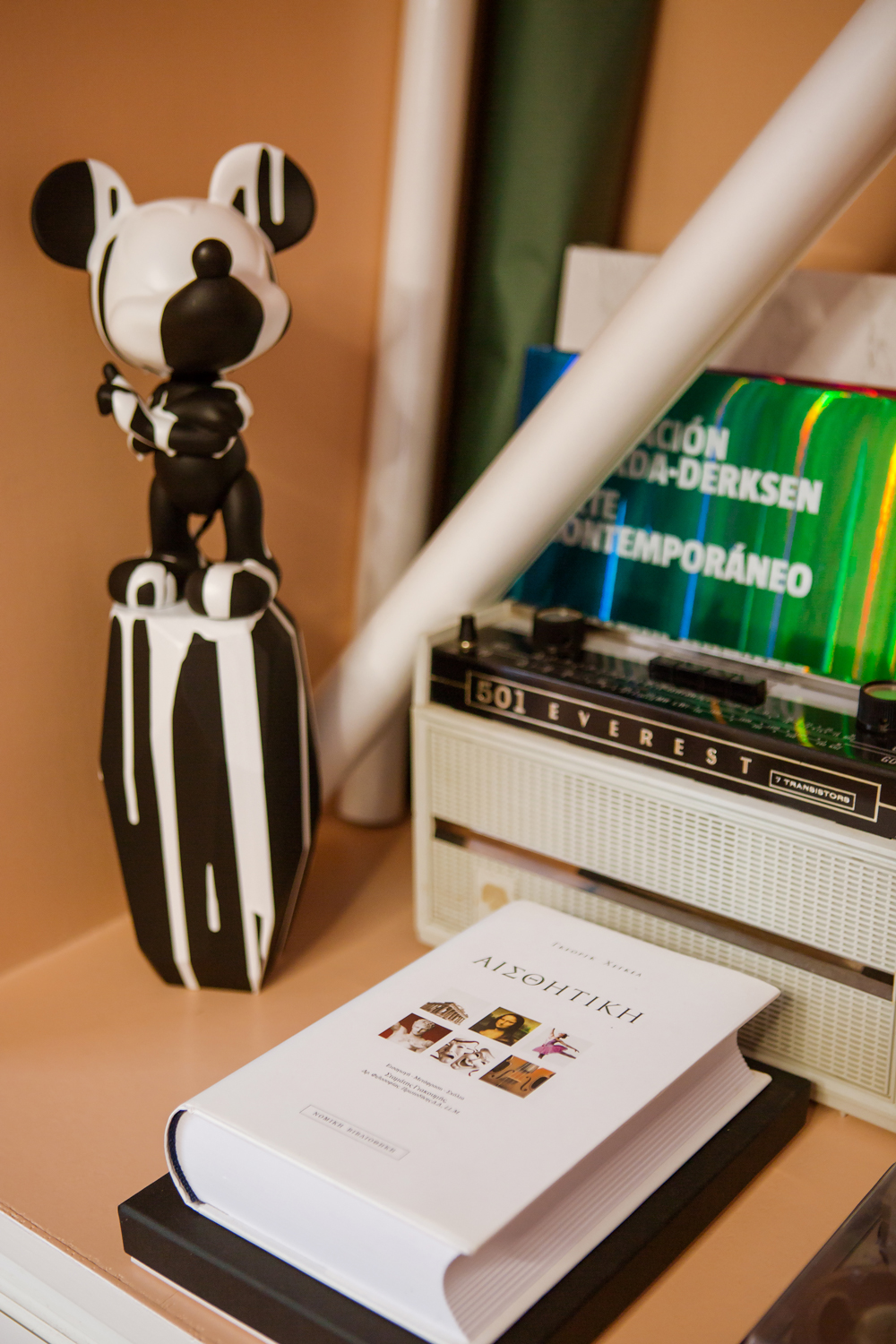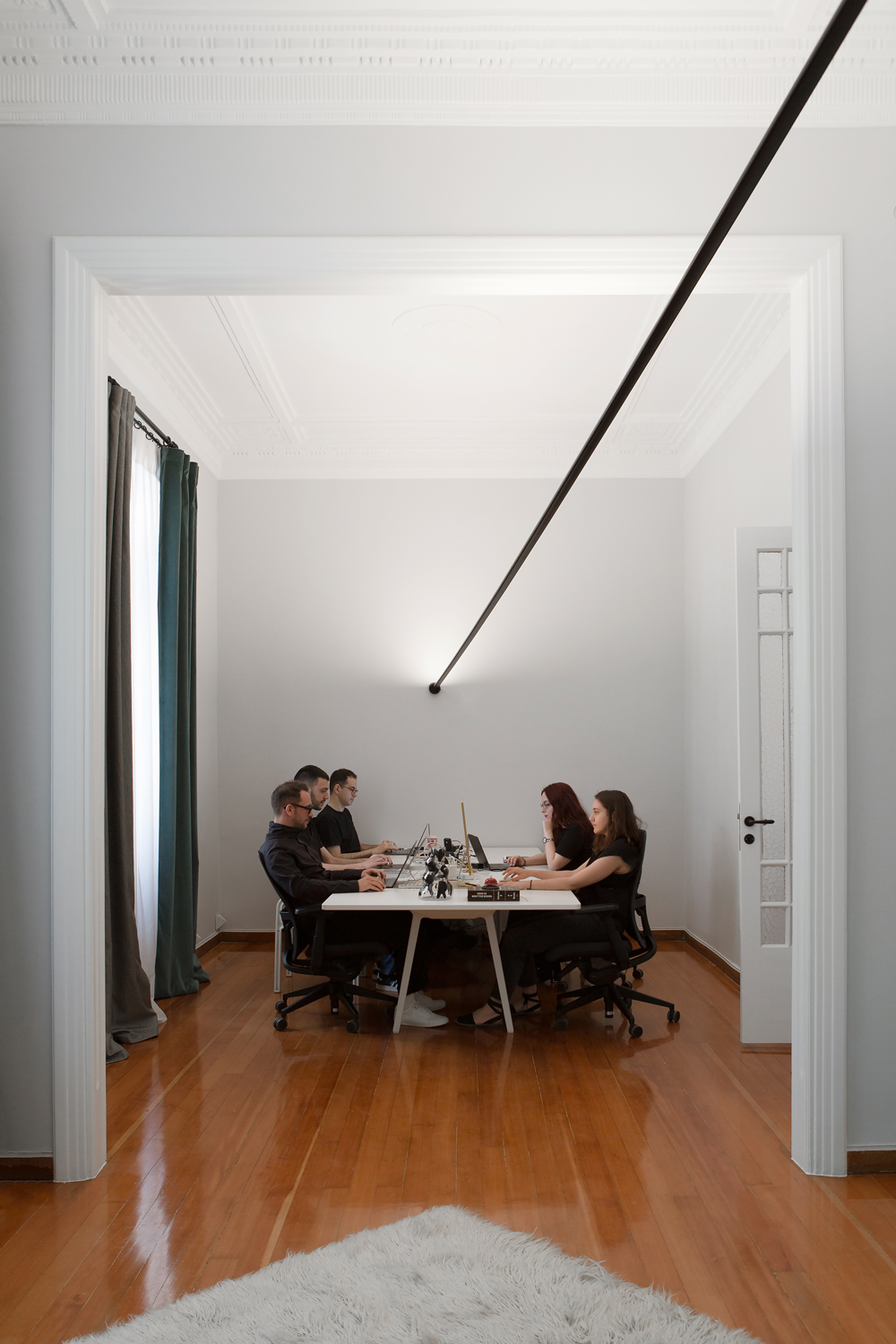 What's one change you've made recently that's had an impact on you?
In 2016, I designed a plate with Vista Alegre in collaboration with Sam Baron as part of Yatzer's pop-up store in Milan. A second collaboration with Sam Baron ensued in 2018 when we were commissioned to create a ceramic tableware collection for Mateus ceramics on the occasion of the company's 25th anniversary. The collection has so far sold over 3 million pieces! You could say that Mateus owner Teresa Lundahl was the catalyst for this and future collaborations. The true lesson here isn't that you have to grasp an opportunity when you see one – this is a given – but that you have to be open to the ones looming behind it. It's a matter of intuition.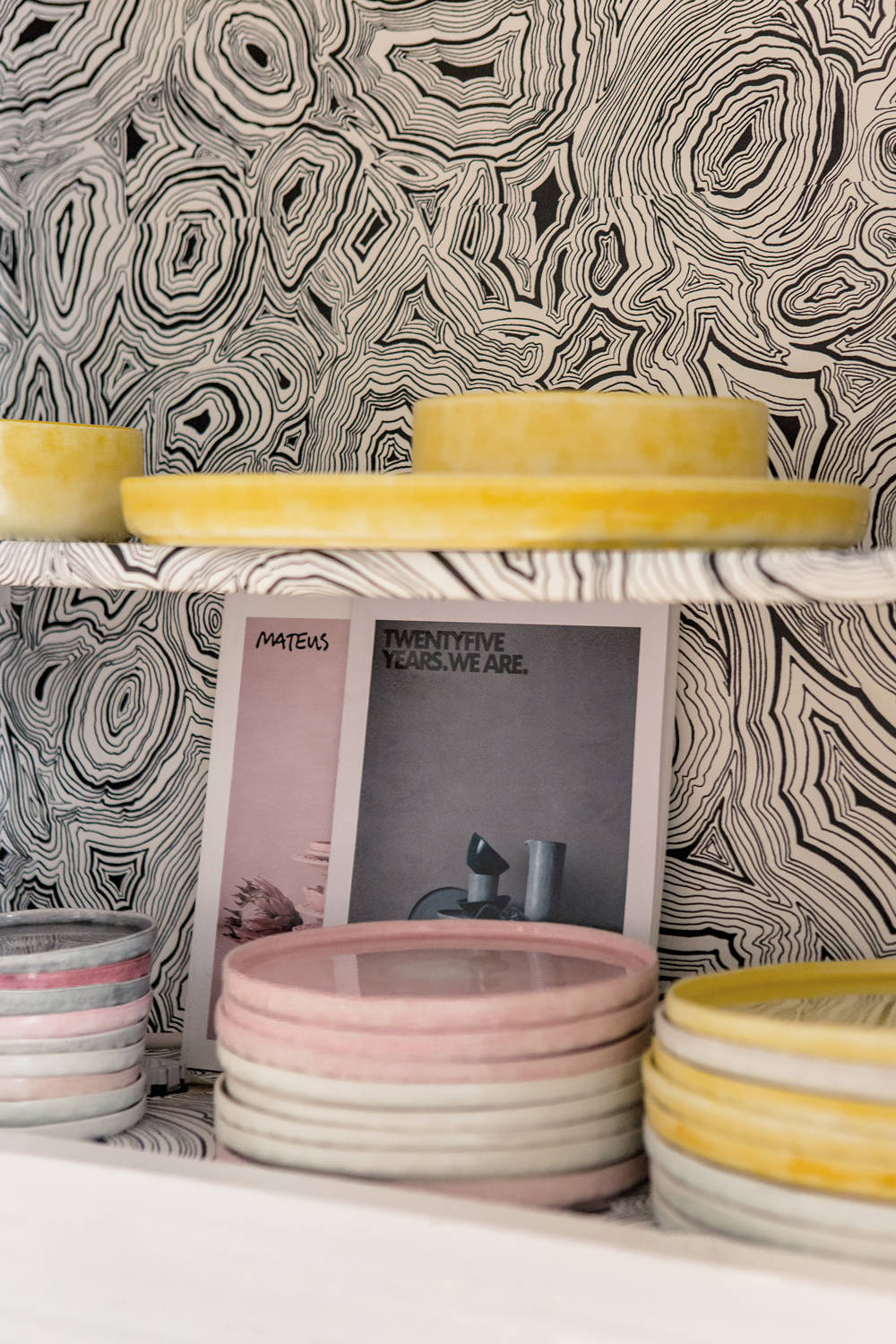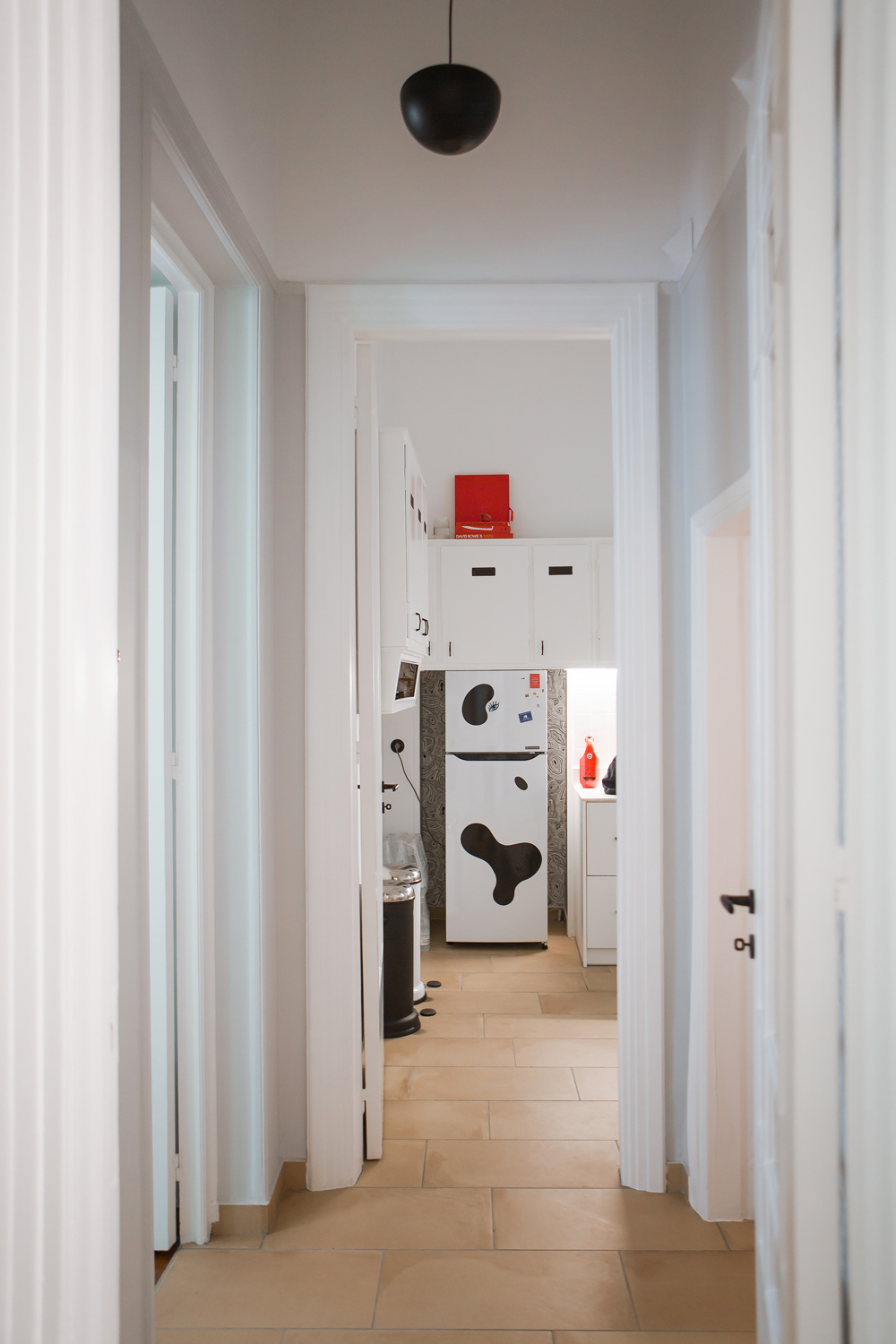 Has becoming the founder of an acclaimed international design magazine affected your personal style?
Not at all. I wear the same clothes every day. It's like a uniform. I really like jackets and t-shirts. I only buy things I like when I come across them. I rarely go shopping.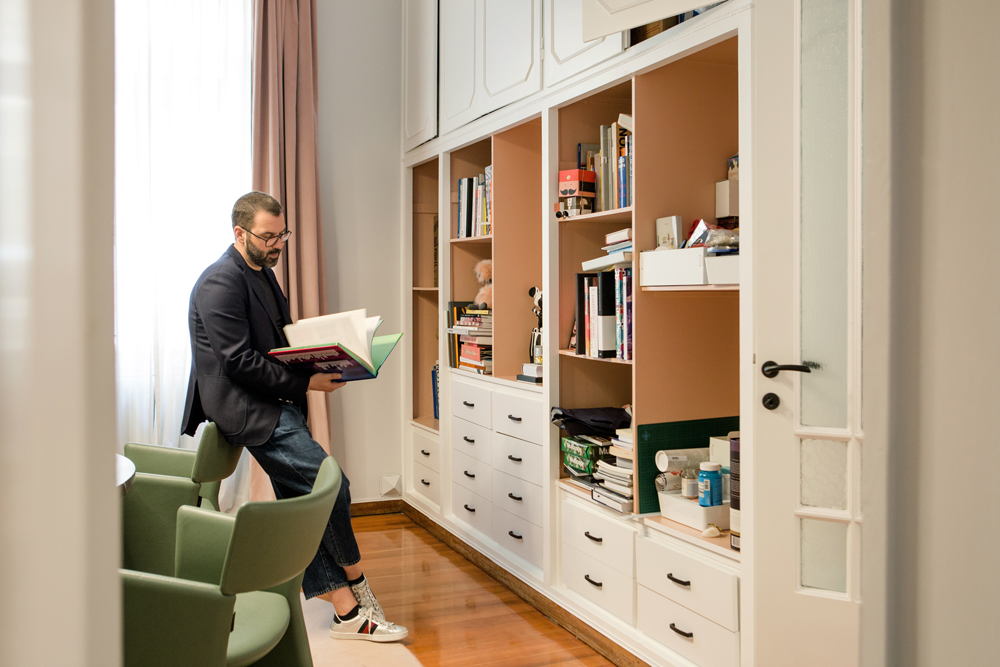 Do you have a vision of the impact you hope that Yatzer will have down the line?
I'd like it to continue being an inspiration source. For me, Yatzer will always be a passport for traveling around the world; in fact, in some ways, it's much more powerful than my actual passport. All things need faith, love, and passion to reach their ultimate level. And of course, connections. Sometimes, you shake hands with a stranger, and your whole life changes.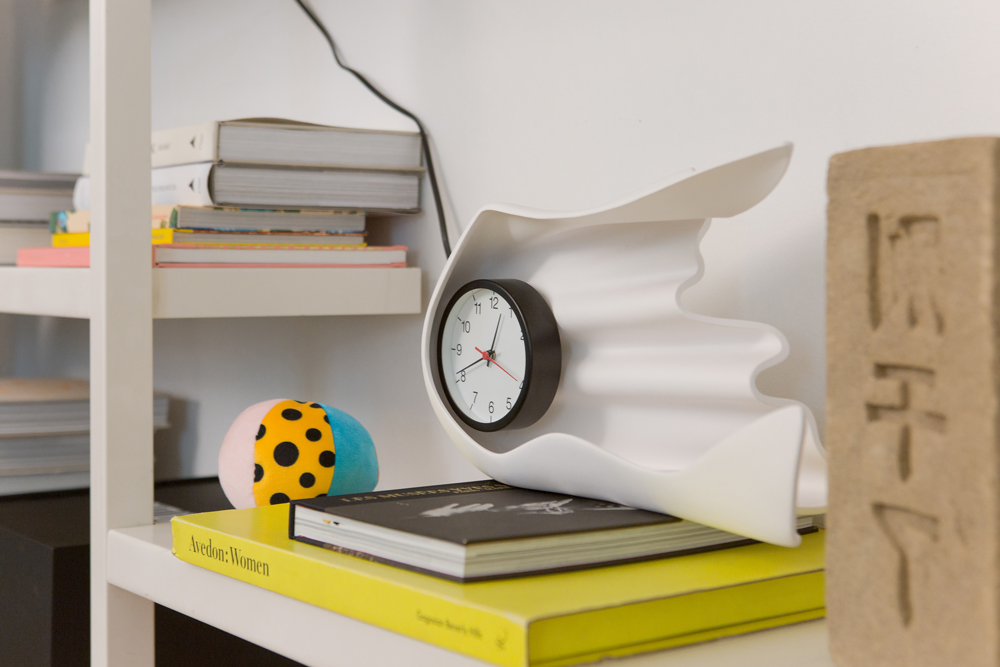 What's the best advice you've ever received?
Follow your instinct. And that's exactly what defines me now.
What's your favorite design object?
My mobile phone. Nowadays, it has become an extension of our existence. It's the first thing that I reach for in the morning and the last thing I look at before going to bed.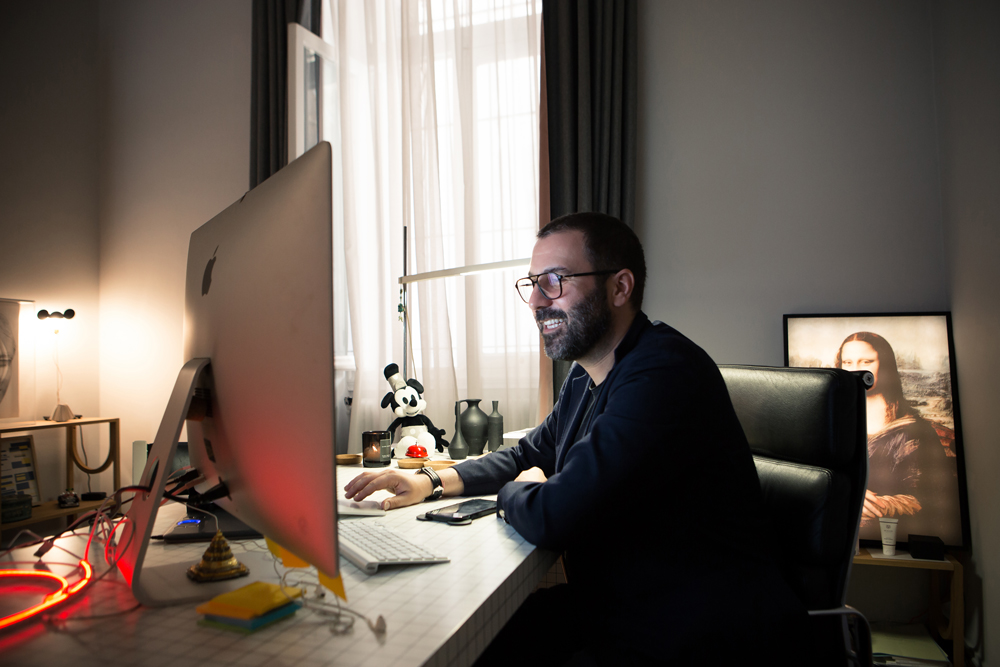 What are the most significant things you've learned as you saw your business grow?
There might be a genius or two in a team, but the most important thing is the "group genius". The more closely people work together, the better, faster, and more productive the result.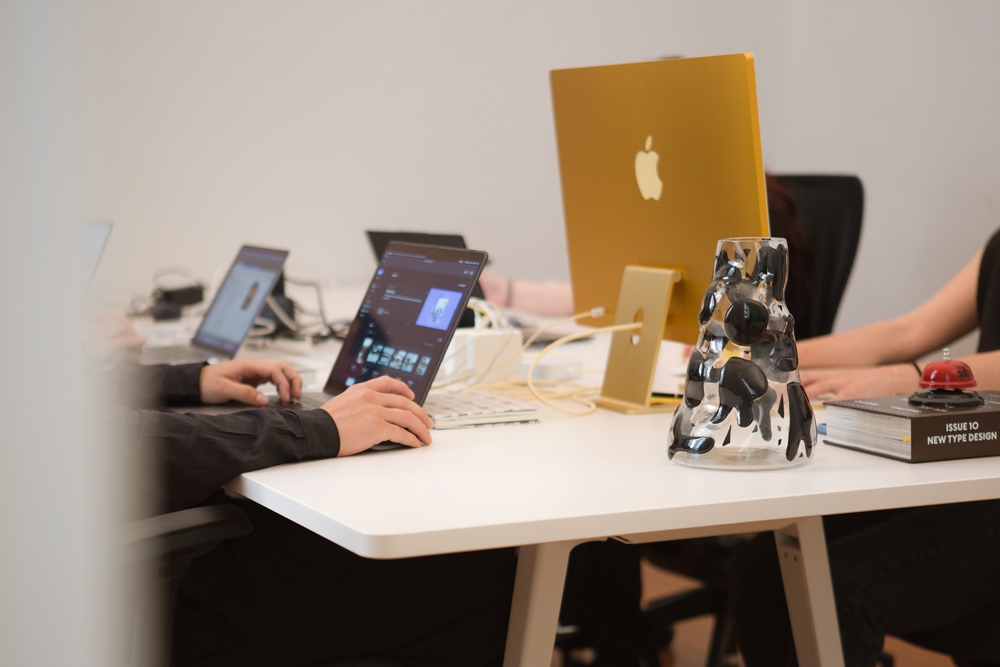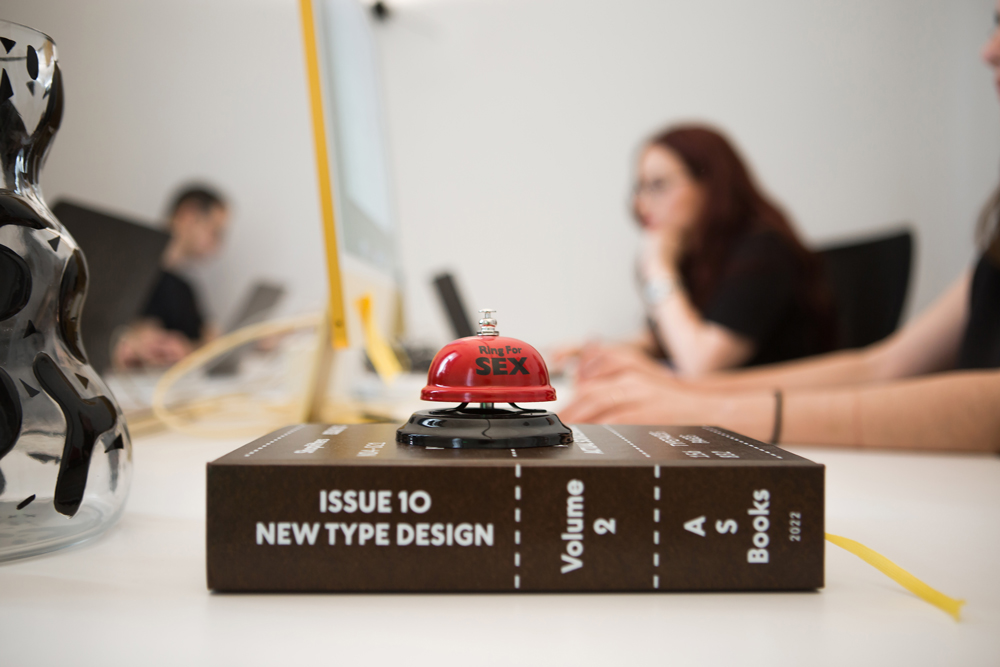 You obviously had a vision right from the start about the look you wanted for Yatzer. How did you know what you wanted to do in life so well? How many years did it take you to realize that?
I have a very strong point of view when it comes to aesthetics, I have a specific vision of how I want things to look like in my life and strive to make that happen.
It's kind of a coping mechanism that I have been developing since I remember growing up in a home with a complete disregard for the concepts of beauty, harmony, and grace. From a certain point onwards, we all know what we like and what we don't. I just happened to know it much sooner and with much more certainty than most people.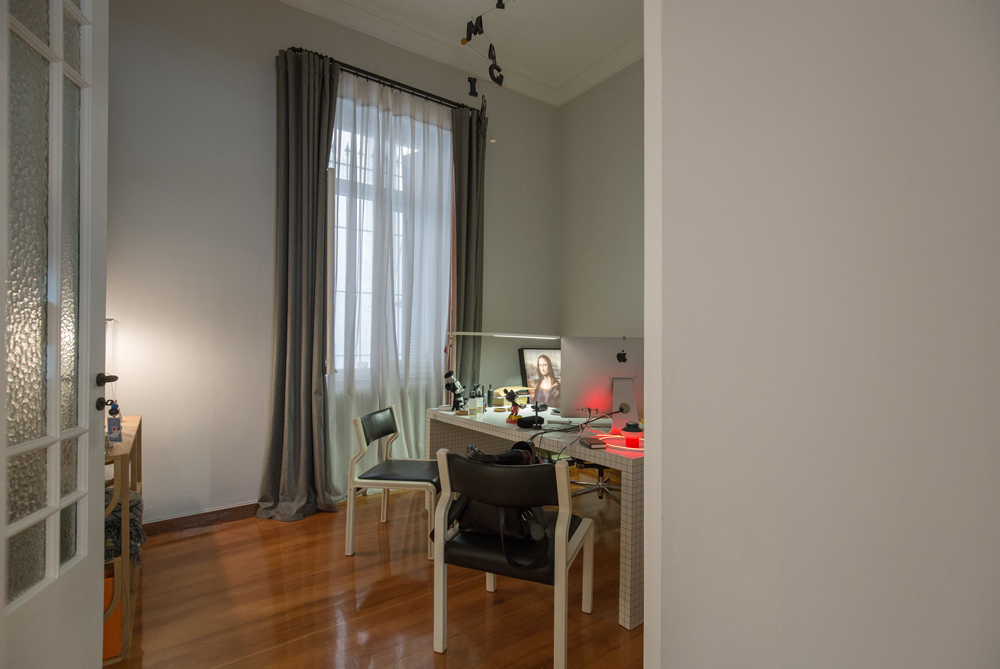 How do you choose the projects you upload?
By instinct.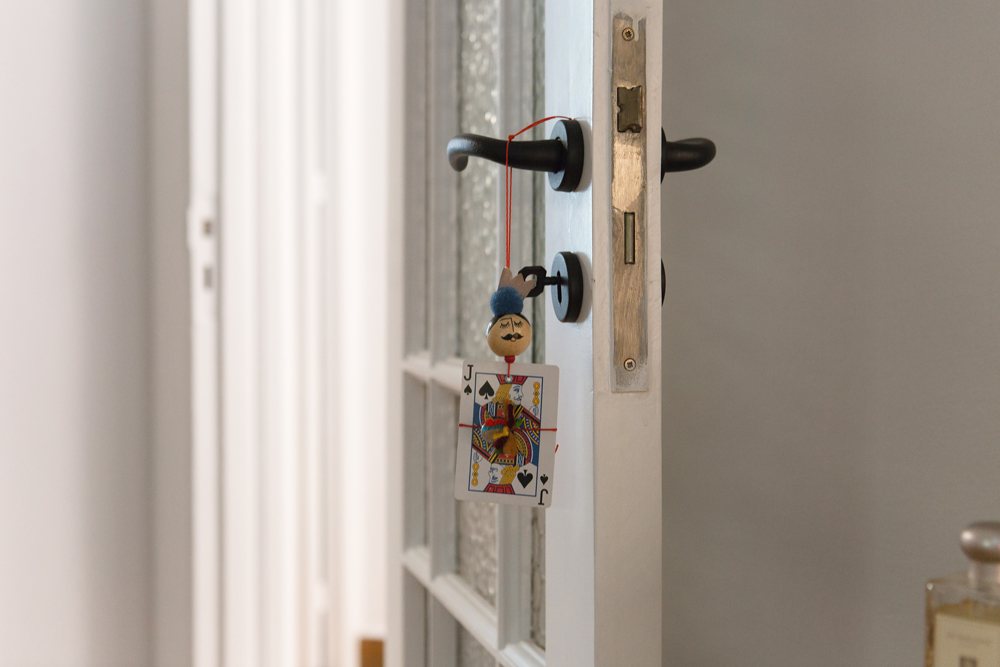 Describe a typical day of yours.
First of all, I wouldn't call it a work day. I could never call what I'm doing a job; it's too enjoyable and fun. That's how my life has always been. Challenges and obstacles are welcome, they spice things up. I've learned to live in an unceasing wave of changes.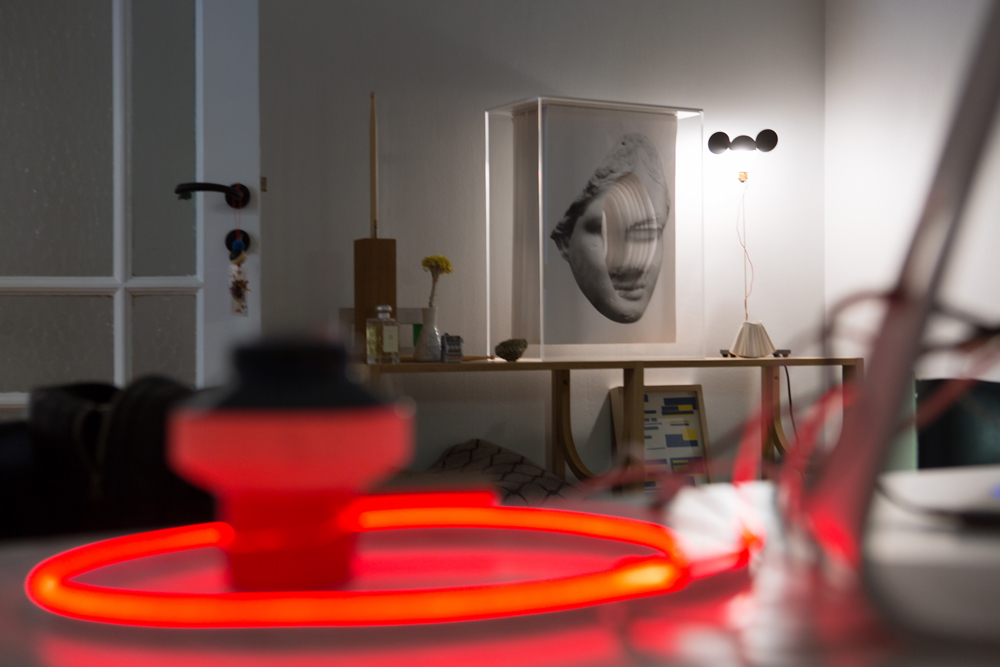 What are you excited about in the near future?
We are working on a new hotel that will open its doors in 2023 in Tuscany. Our team is in charge of interior design consulting, branding, and overall storytelling of the project.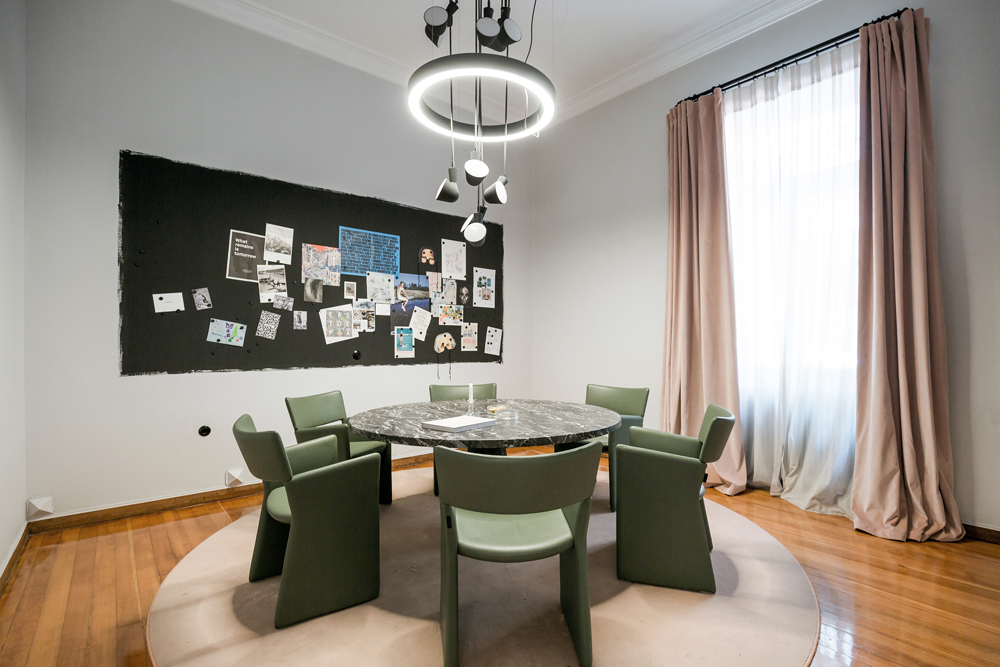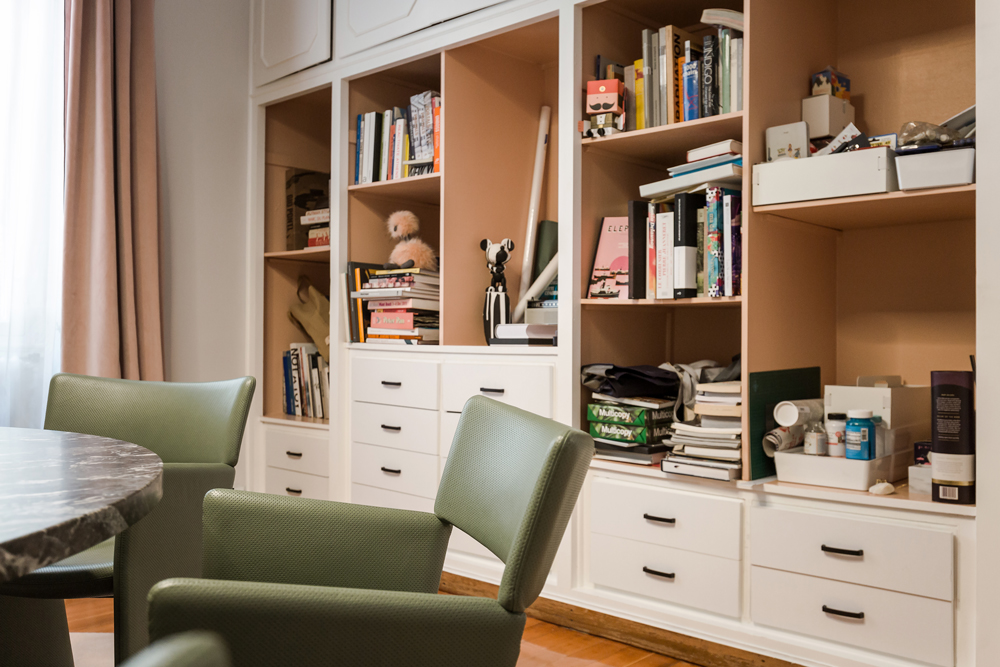 Why did you choose the slogan "design is to share" as the core message for your magazine?
For the past decade, we have been living in the age of sharing, albeit virtual sharing, however, I hadn't thought of it this way back in 2006. What I meant was that we come in contact with design every second of our lives – from the chair, we sit on and the cup we drink coffee from, to a beautiful picture we spot in a magazine, to our favorite pair of sneakers – and every time we interact with them, we share moments with them.
Even though my work was always digital rather than tangible (although lately, that has been changing), design, was, is, and always will be something that has to be shared.