Nestled in one of the oldest warehouses of Peiraus, Paléo is a wine bar-resto designed in a vintage industrial aura. The brainchild of sommelier Giannis Kaimenakis feels like a rich wine archive carefully curated with more than 300 labels from the European South. Mediterranean and Greek-inspired dishes create interesting, yet classic pairings available according to the season.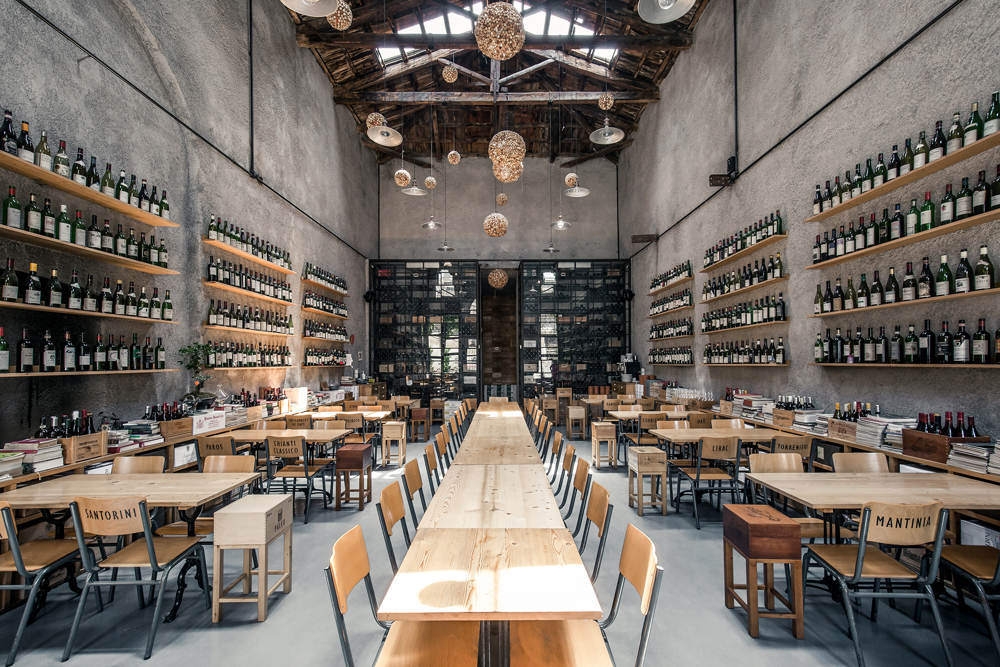 Tell us a bit about yourself.
I grew up in Piraeus, just a few blocks away, and I've been working as a sommelier for the last 22 years. In the past, I've worked in France, Italy, and Spain, and then I had a wine bar close to Kallimarmaro in Athens which closed in 2015. There was a stock of wine bottles, so my thought was to find a warehouse and store them. When I found this place it only had a roll-up door. I imagined the whole thing that eventually came into being, but I needed to get my mother's blessing first -I'm a bit traditional in that kind of stuff-. It took me two weeks to decide on the details, but I finally brought her to the store on a calm, Sunday afternoon. "Will you make this a wine store?", she asked looking rather confused. "Yes, I think I will", I answered. Paleo opened its doors in April 2016.
What's the story behind the Paleo name?
I used to travel abroad for about 2-3 months every year, with a friend to buy wines. He was younger than me and didn't speak any Greek. So, he always searched for words in a dictionary, and in order to call me old, he found the word "Paléo". And that stayed with me. We were about to make this store together, but he then fell in love and got married but one of us had to bring the project to life; so, I did.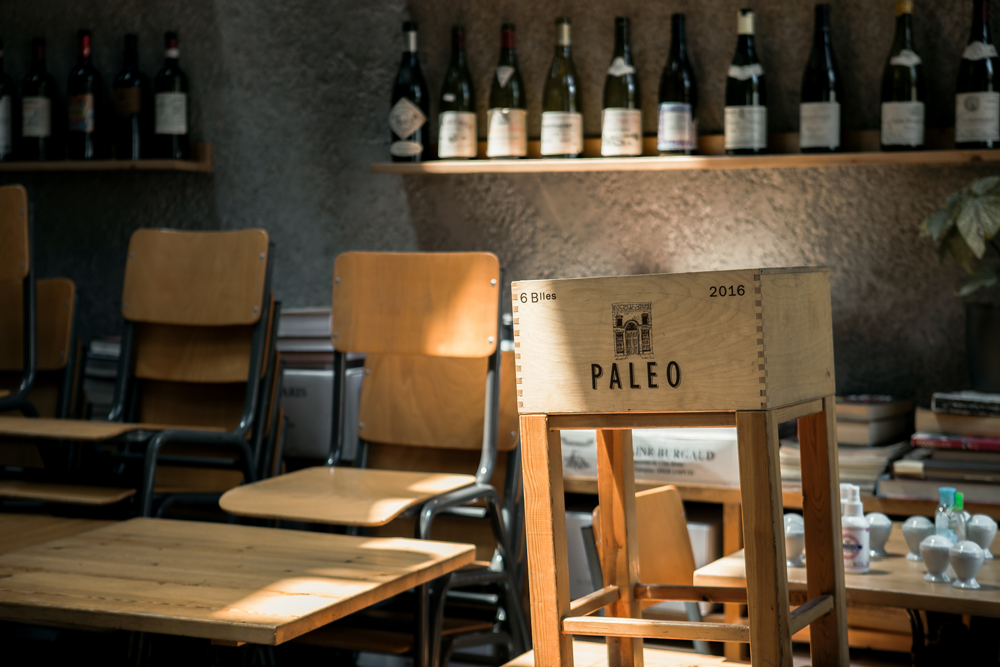 What's the history of the space and why did you choose it?
We sell wine, importing it from 40 wineries all over the world, in the heart of the industrial zone of Piraeus. In terms of wine, the space's compass shows a direction toward metropolitan France, Spain, Italy, a little bit of Portugal, and Greece. It's a list built on terroir – the microclimate that makes the world of wine different. The neighborhood is really welcoming. During the day, the area is so busy that you can't even park around here. But from noon onwards, everything feels more serene. It's not the contrast that excites me. I would never use the people of this area as a background for what I'm trying to do, nor the industrial element as part of the design. The charm of the neighborhood is its industrial use. If the machine shops or the remnants of the machine shops were no longer part of the story, it wouldn't be that charming anymore. There are elements, left by the stain of time, that invite us to imagine how life used to be here. That's exciting.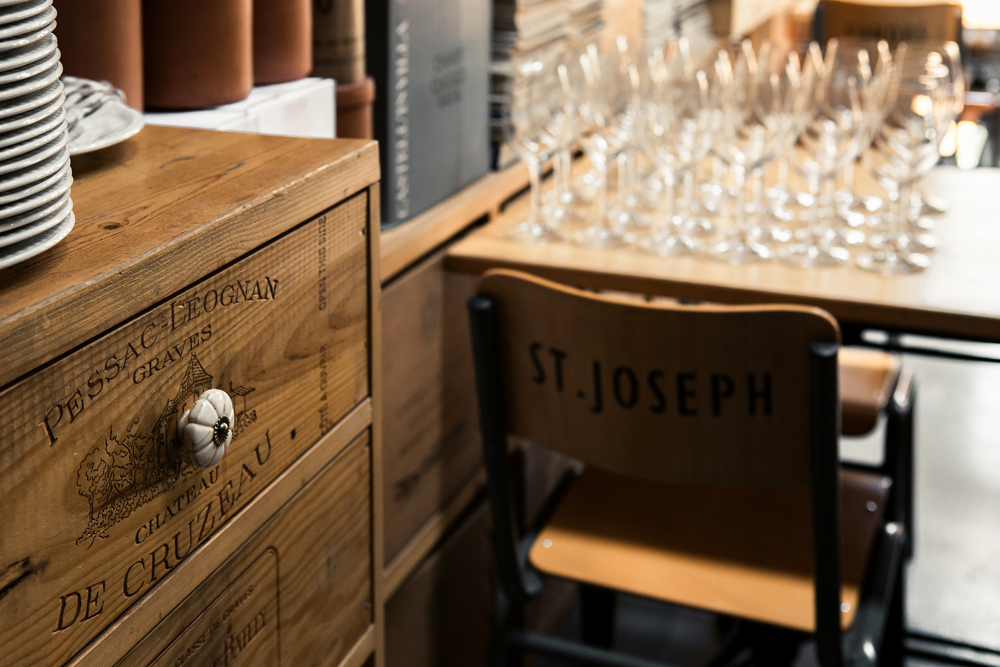 The design of the store is somehow experiential. I wanted the wine to function as a design element too. When I entered the space for the first time, it reminded me of a catholic church. I placed the bottles on the shelves to cover the cement walls, and each one of them has its own story. They remind me of friends, birthdays, happy times, mistakes, and right choices – all part of my own historical record.
10.000 bottles of wine are stored here at the moment. Different wine-producing toponyms are written on the chairs – all places that I've visited during my trips.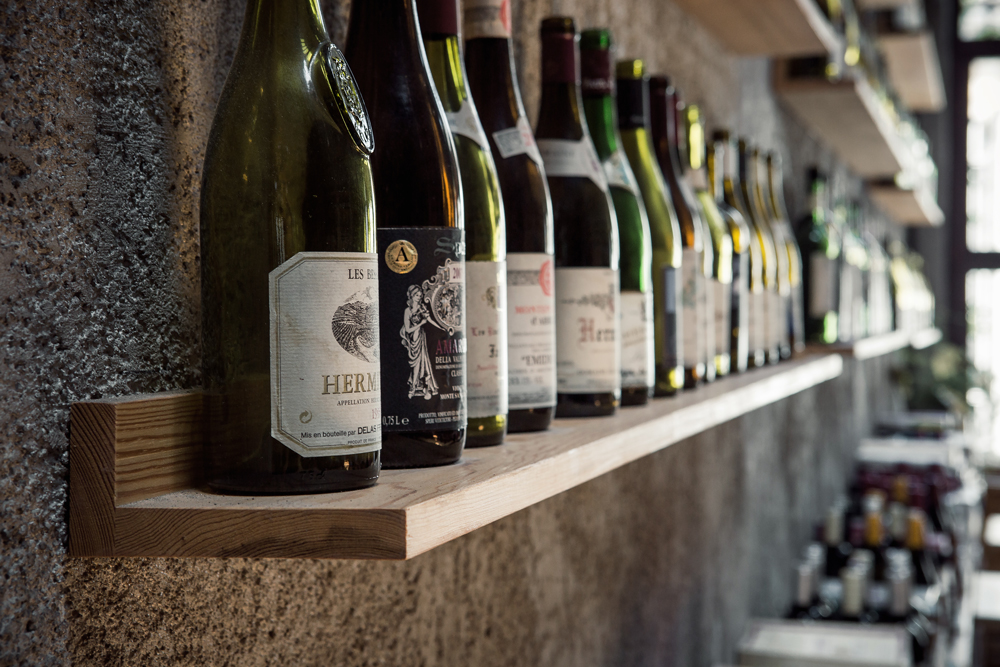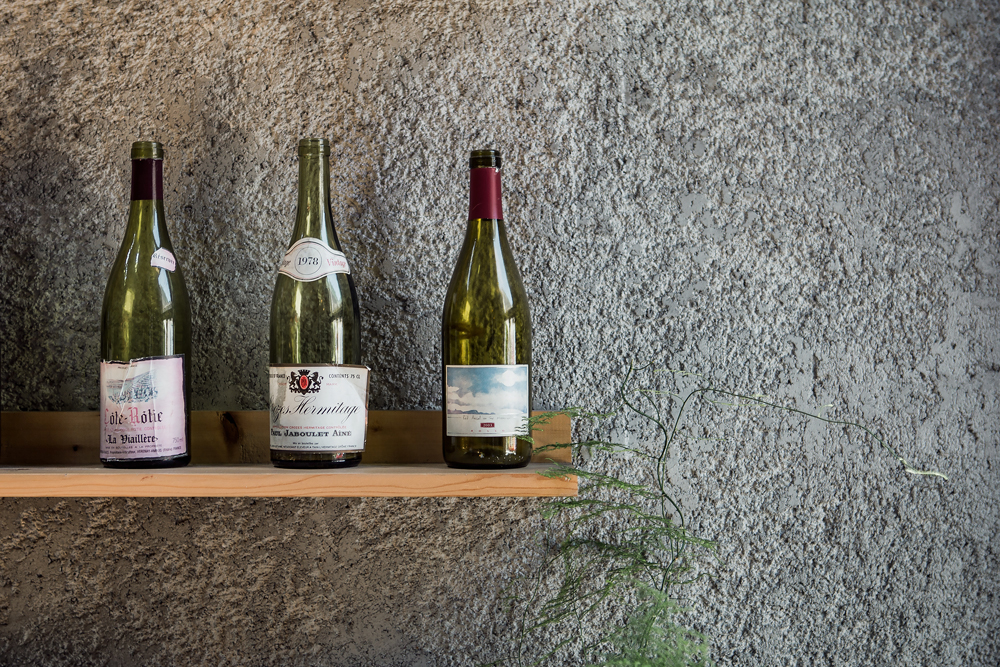 At the end of the day, we all need to stand out. But on the other hand, we have to keep our feet on the ground. I'm really into creating a nice narrative for my store, but I do understand someone who just wants to drink a glass of wine without overthinking. Imagine us going to a music concert where we've never heard of the artist before. We would be full of virgin emotions and probably we would enjoy one of the finest things in life -music- to the fullest. But if a musician would be sitting next to us, he would likely overanalyze everything in his head during the whole concert. The same thing can happen with wine. Wine is the springboard of smarty-pants. I wanted to create a place where people would fight, flirt, gossip, and whine with a bottle of wine in the middle of the table.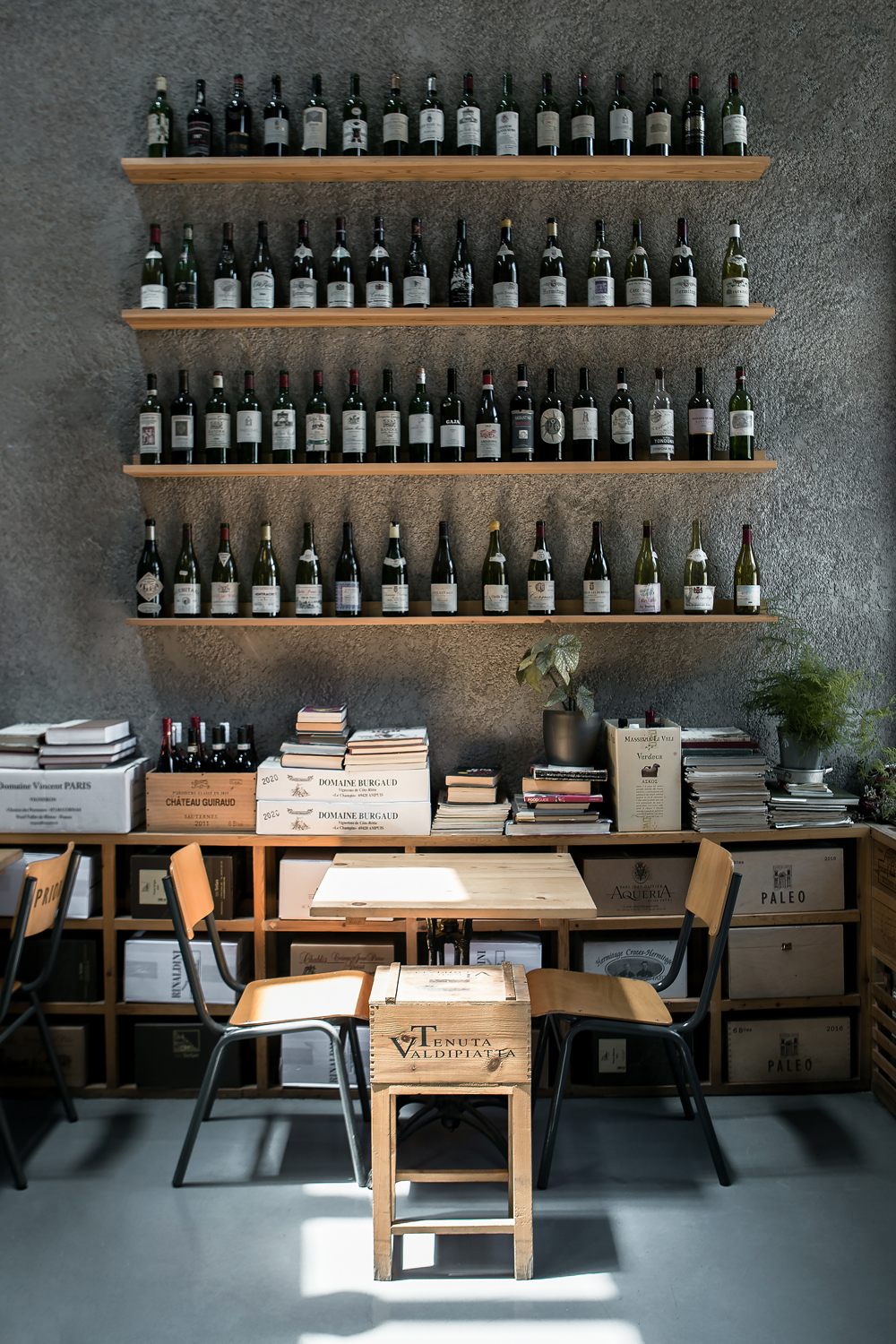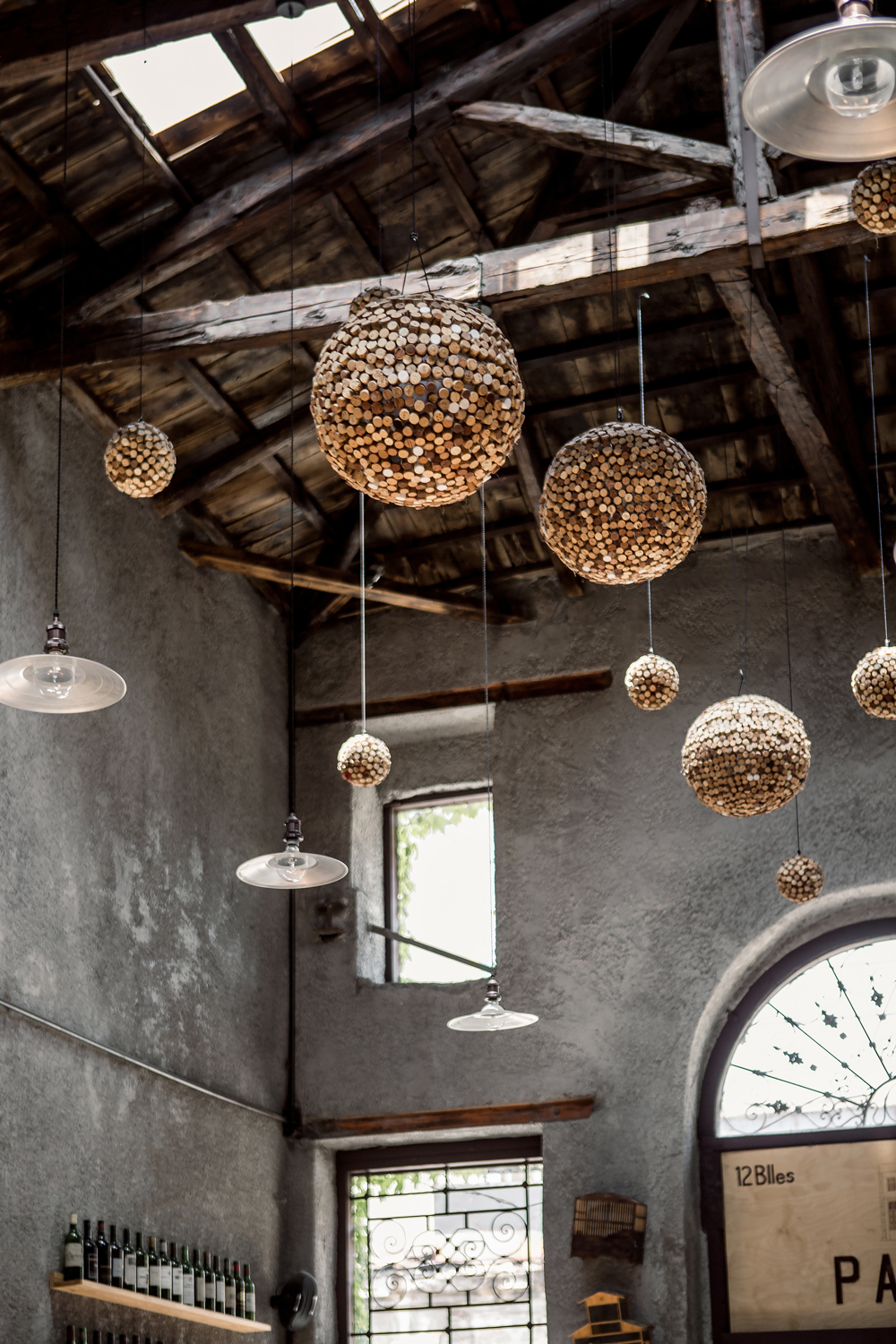 What's your favorite Greek wine?
The wines with the designation PDO Naoussa Xinomavro. The most important Greek toponym. Wines that have the imprint of the region that gave birth to them. And of course, the wines of Santorini if we talk about white wines.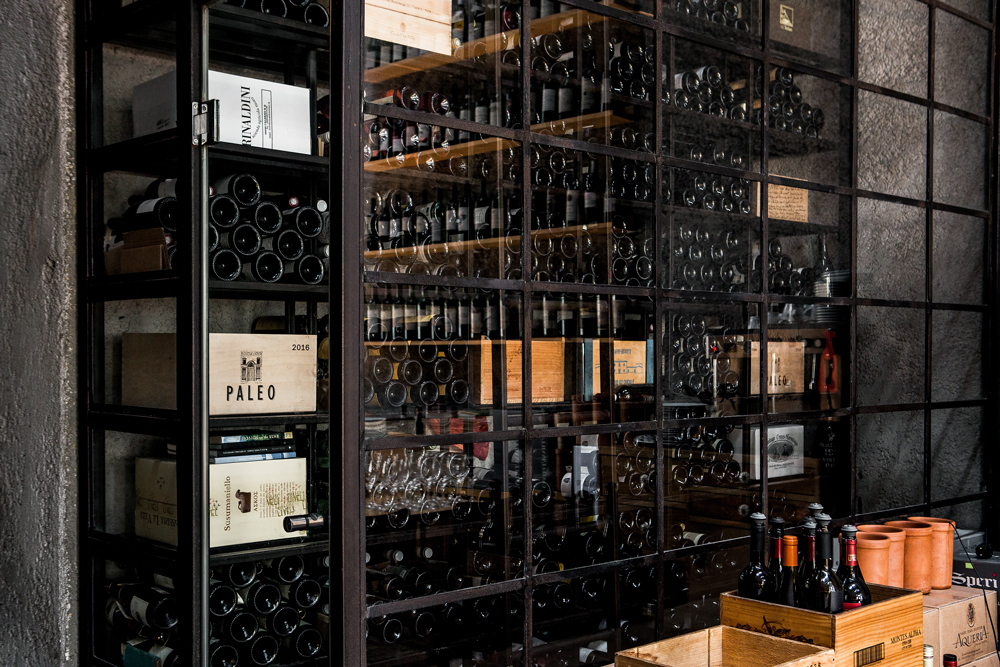 Which country or nationality has the best understanding of wine?
I think it's the English. They don't produce anything by themselves, so they are able to appreciate the wine culture of the French, the Portuguese, and the Spanish. France may have always produced wine, but there was no middle class to consume it. The whole wine story actually started in England. It was the country that shaped the narrative. French and Italians are very linked to their territory, and that actually makes sense to me. They have an experiential relationship with wine; they grew up with it. There is no elitism in the way they see it and that's beautiful. There is no specific explanation about it. Many conversations end in Italian with the phrase "Perchè è così", and that pretty much sums it up.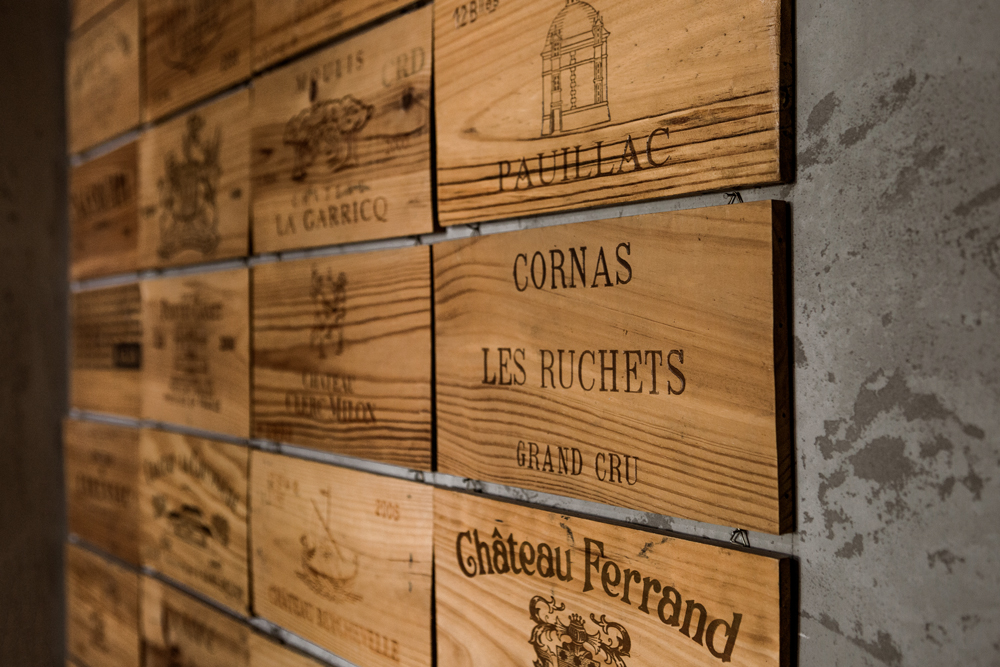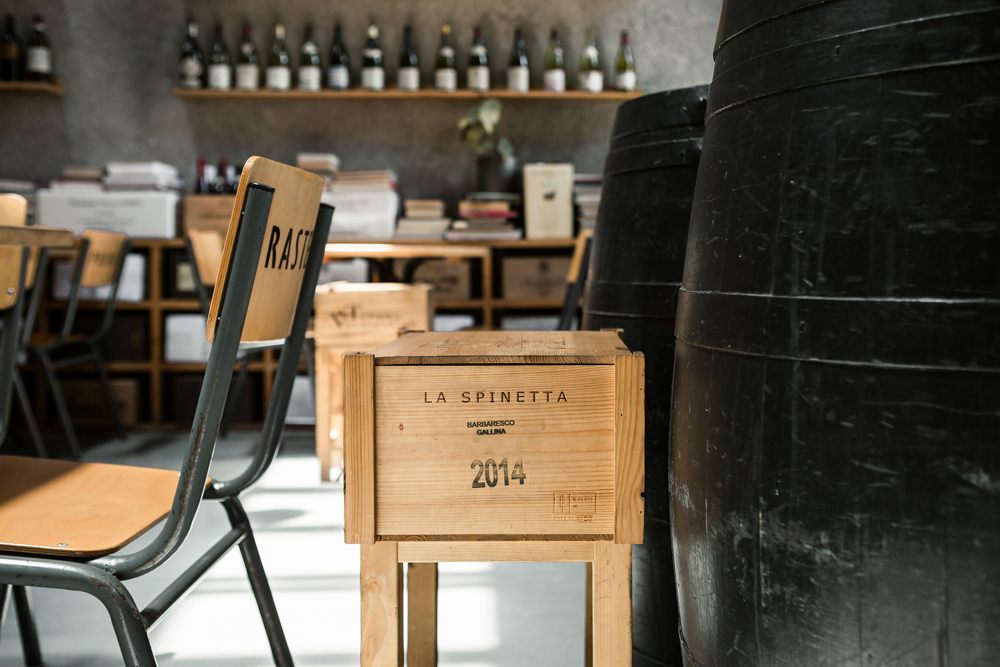 Which cliches would you like to banish from the wine world forever?
Clichés fall by themselves over time. It's known that we shouldn't pair red wine with fish, or steamed mussels, and there's actually a reason behind it. There are years of knowledge and experience that have proven it. So usually it turns out to be right.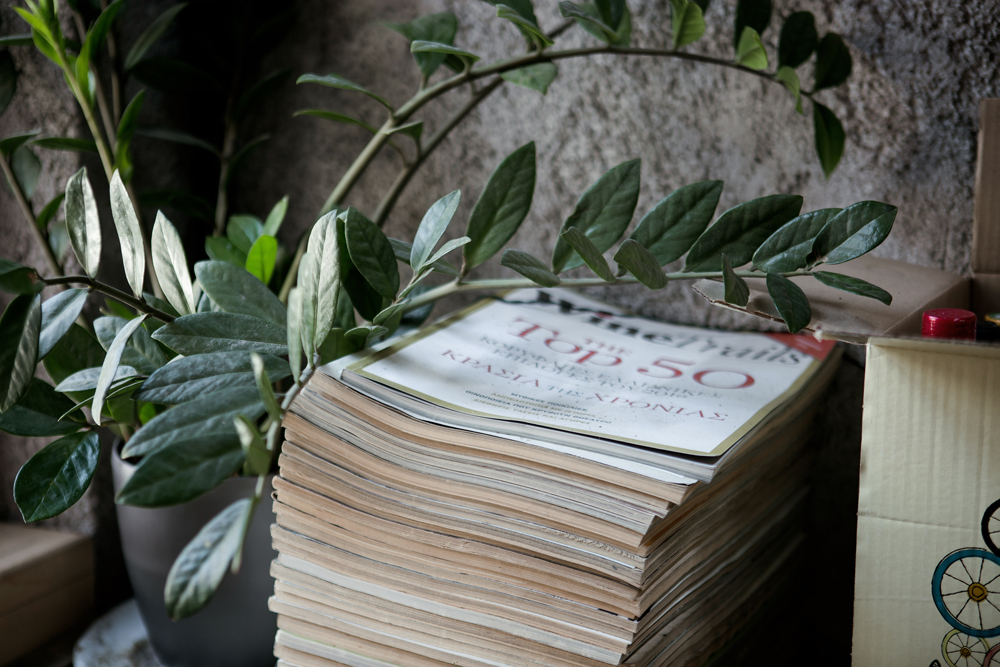 Which unusual grape varietals do you recommend we try?
Choosing a grape varietal is a bit of a fetish nowadays. I would suggest to go with the basics, we don't have to constantly chase fancy things. Now that it's summer, I would recommend an Albariño, paired with some fresh oysters.
What's the most exquisite pairing of food and wine that you could suggest?
I like to go having the terroir in mind. If we have a bistecca alla Fiorentina, a Classico Riserva or a Brunello will make us have a great time. But if we have well-cooked fresh fish, going for an Assyrtiko from Santorini would be a great choice.
What is an unusual pairing that really works?
If you make the fish in tomato or wine sauce, it can pair well with a red or rosé. With a fresh salmon cooked in red sauce, we could pour a pinot noir and feel very happy with our choice.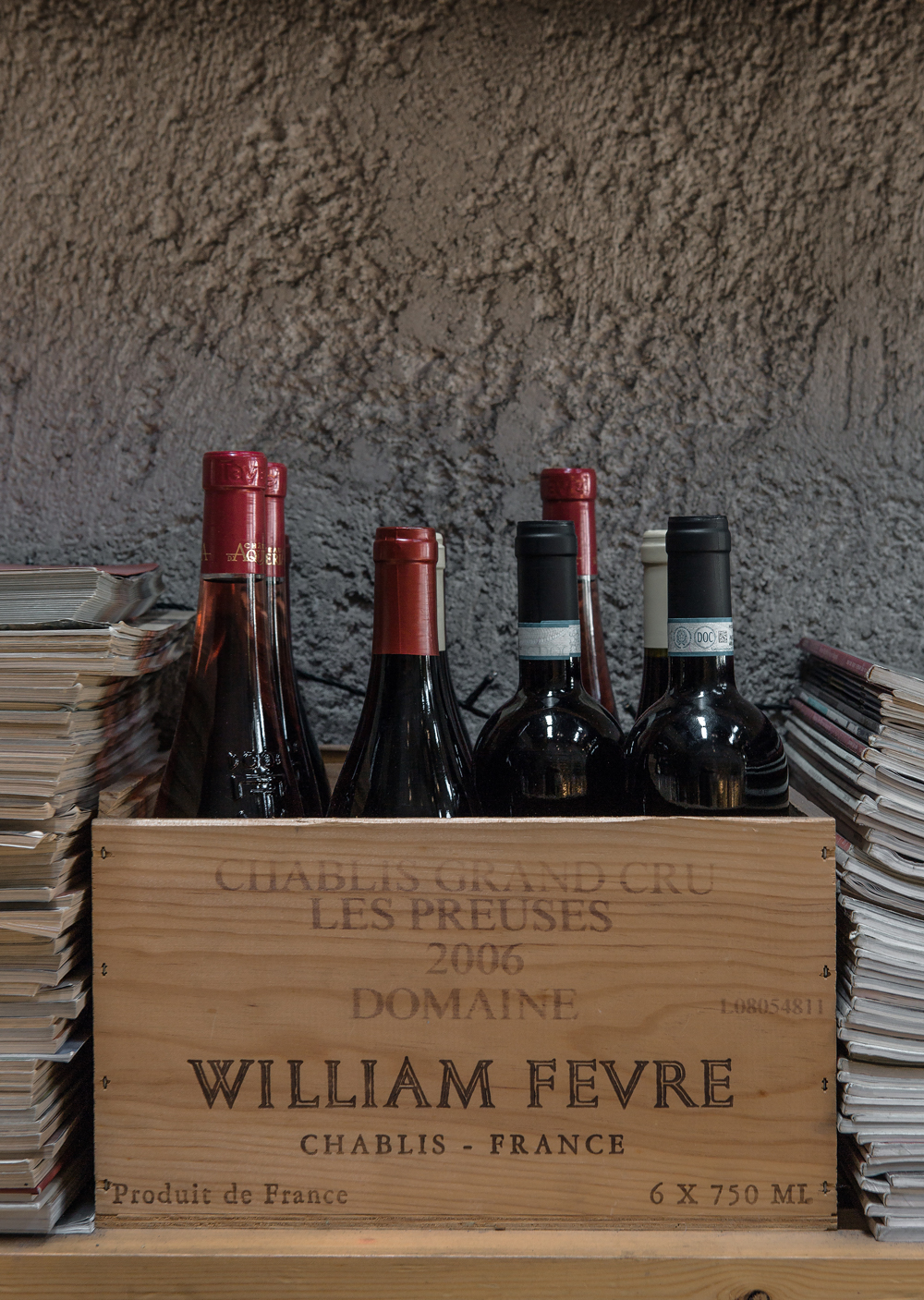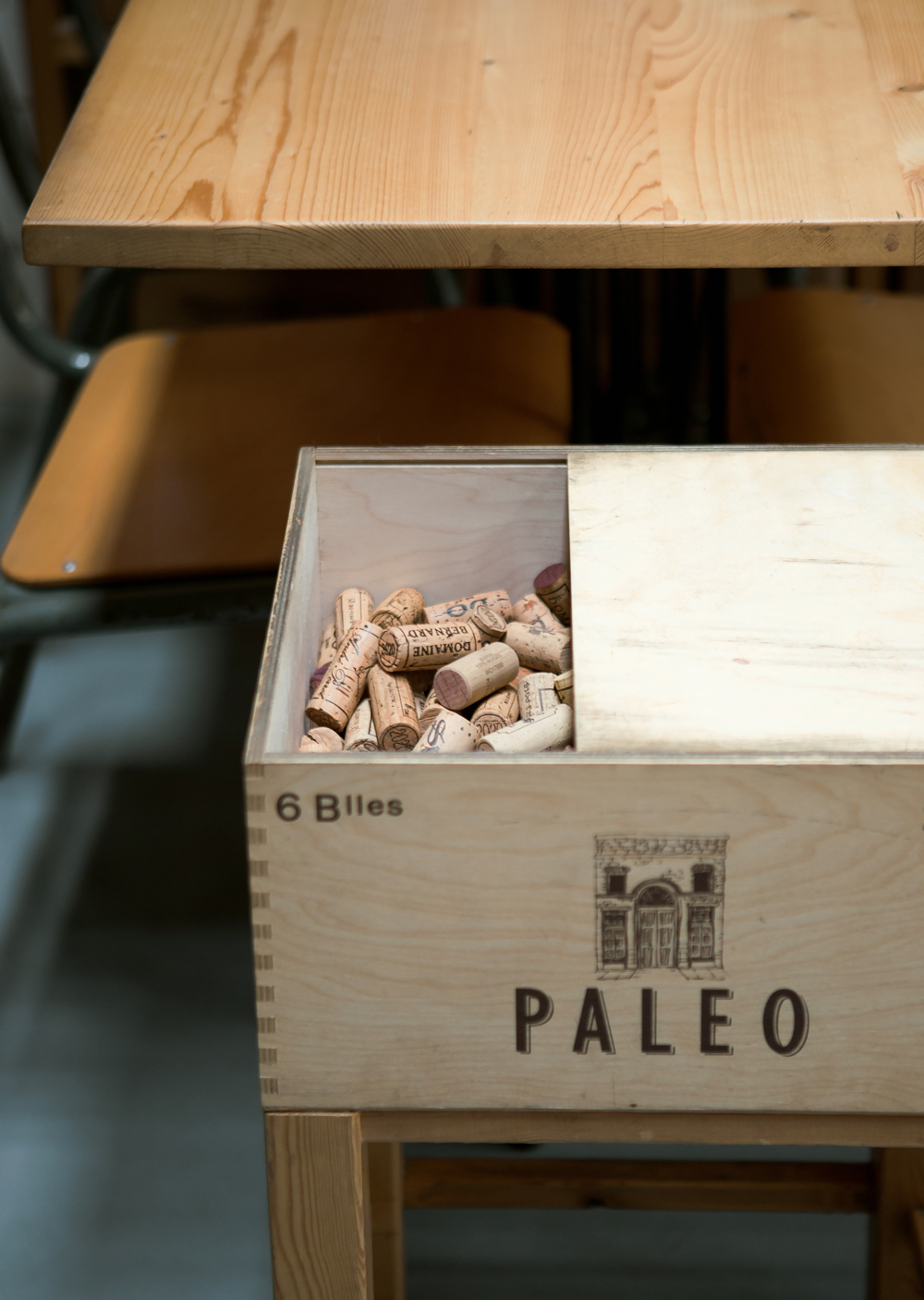 What's your favorite terroir for wine?
Naoussa and Santorini in Greece. And the mainland of Naples. What fascinates me there is that the wine making happens "in extremis". You can see the struggle of man against nature, and the vine is somewhere in the middle. And then it's Spain and Rioja and of course Tuscany – where it's like someone did a manicure-pedicure on the vines. What they have achieved there is ideal.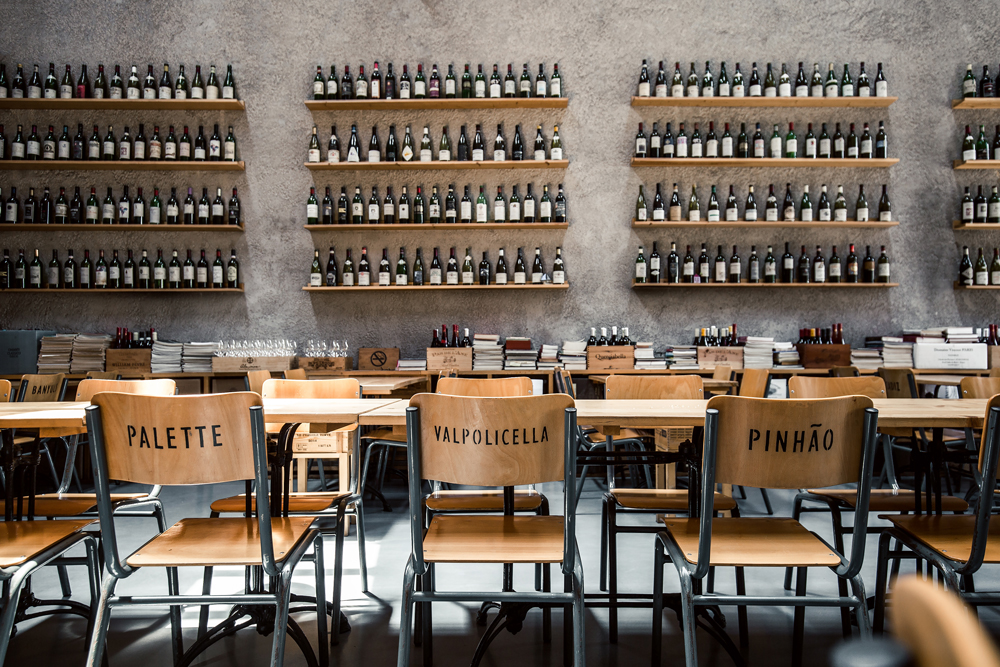 What is the oldest wine you have ever tasted?
Château d'Yquem, a sweet wine. And a Madeira from 1900.
What kind of wines do you drink at home?
Anything. I don't drink Greek merlot or cabernet sauvignon. I might randomly drink a syrah from the Rhone, or maybe a pinot noir from Burgundy.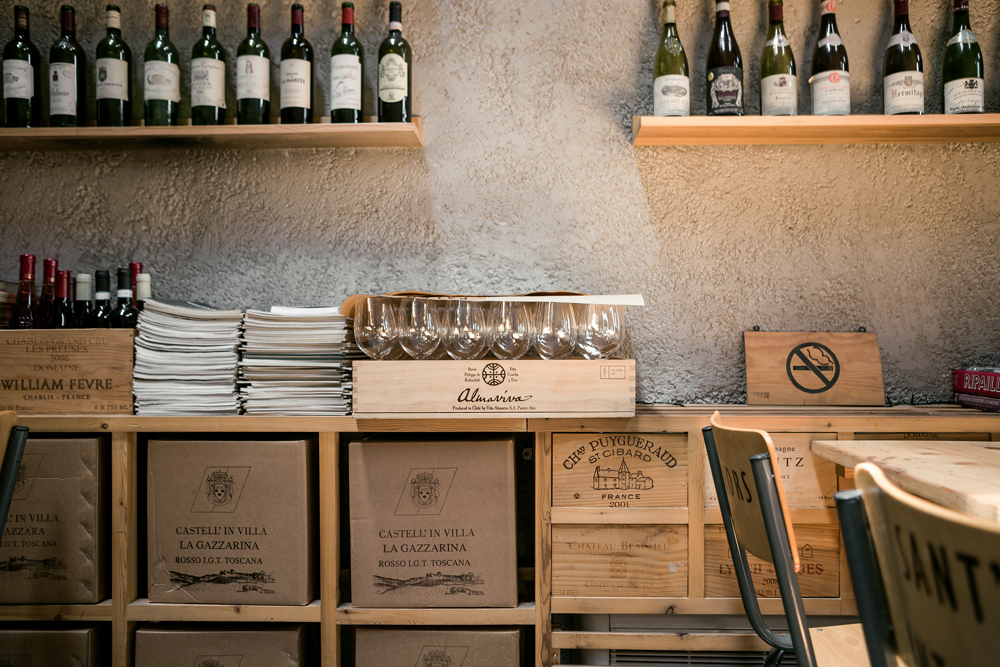 If you could only drink one wine for the rest of your life, what would it be?
Xinomavro from Naoussa. It's all in the toponym. I hardly resist a wine from Naoussa.