Ktima Gerovassiliou is the brainchild of Evangelos Gerovassiliou. In 1981, he started reviving the family vineyard extending over 2.5 hectares in the Papamola region of Epanomi, approximately 25 km southeast of Thessaloniki. In this unique ecosystem he planted mainly Greek, but also foreign grape varieties. The creation of the Wine Museum, in combination with its various organised activities, including visits, wine tastings, educational programs, seminars, publications, lectures, theatrical, and musical performances, further contributes to the diffusion of wine-growing culture. The following conversation was held with one of his daughters, Marianthi Gerovassiliou, the HR & Communication Manager of Domaine Gerovassiliou.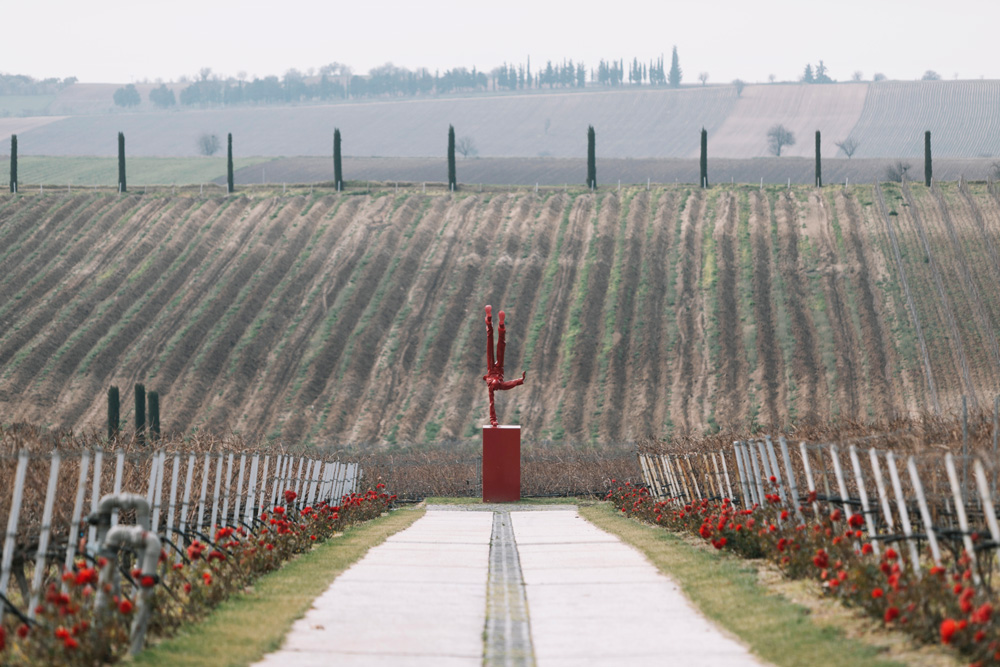 What is the history of Ktima Gerovassiliou?
Ktima Gerovassiliou is a first generation winery, started in 1981 with 2.5 hectares of ancestral land. My father, Evangelos Gerovassiliou, studied at the School of Agriculture of the Aristotle University of Thessaloniki and after that he moved for studies in France. When he returned, he aimed to make his own wine, but lacked the means and experience, so he began working as a key oenologist in Porto Carras. He worked there for 23 years, while making his own vineyard with his mother Marianthi. In 1986 he produced his first bottle of wine.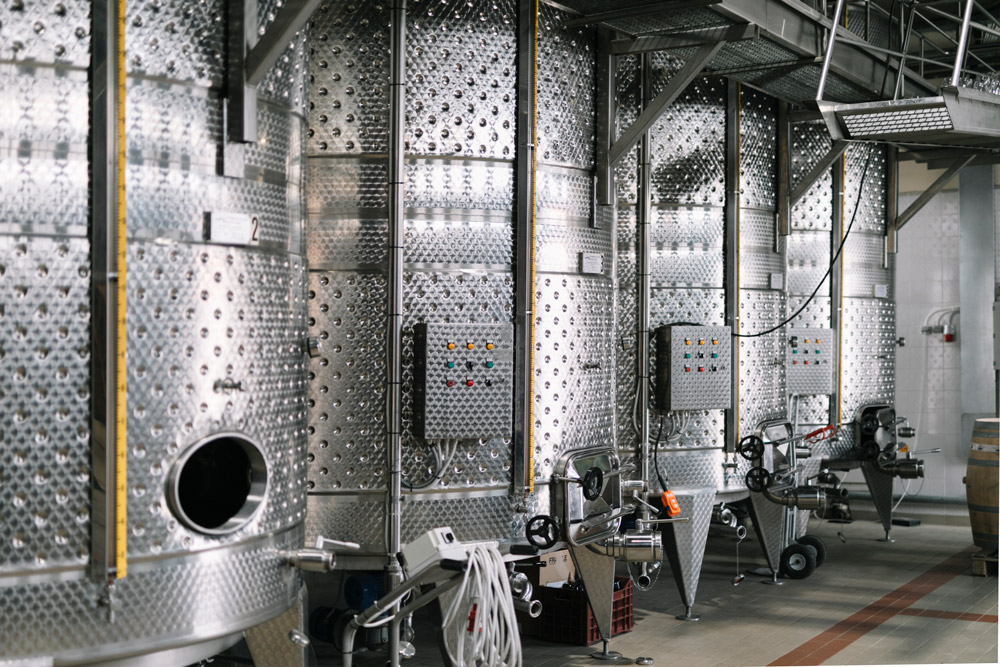 Is this the ideal environment for the winery?
It wasn't a random choice. Our village, Epanomi, is a peninsula suitable for viticulture. Many families made their own wine and cultivated grapes a lot of years ago. We were the first to deal with winemaking as an actual business and today our wines are under the Protected Geographical Indication (PGI) Epanomi.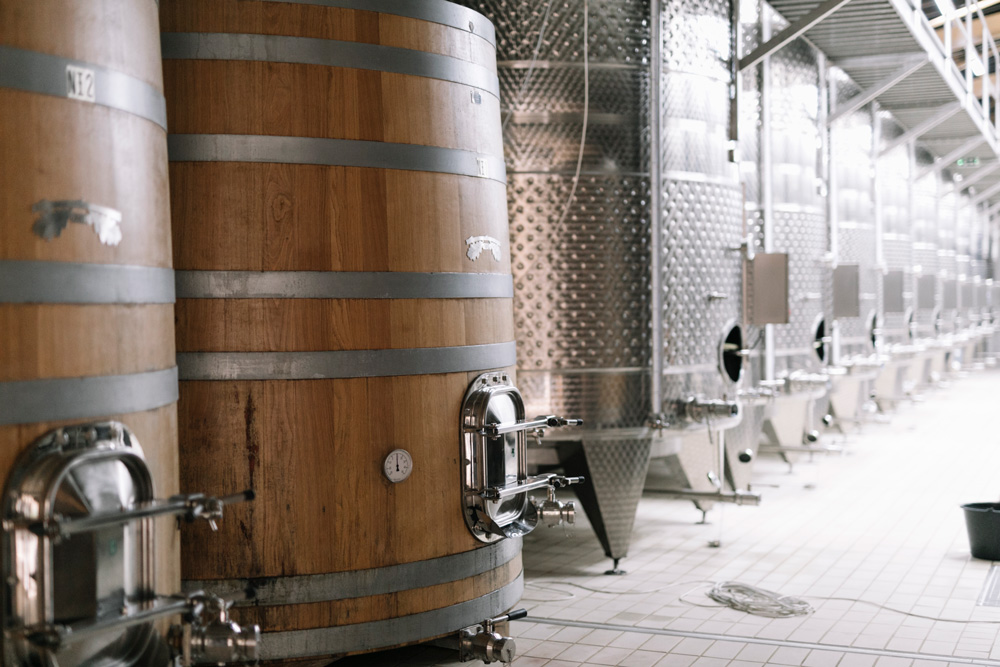 My father chose this land because of the ideal climate, typically Mediterranean, with mild winters and warm summers; though cooled by the sea breeze. The winery is strongly affected to the sea, so it's like having a natural air-conditioning in the vineyard that lowers the temperature and absorbs the moisture. The soil is mainly sandy with a few clayey substrates and calcareous rocks, helping us dig deep and have strong plants.
Tell us a few things about your wine varieties.
The winery is privately owned and consists of around 72 ha. The 75% consists of Greek varieties starring "Malagousia", which is the one variety that my father 'rescued' in the 1970s. He saw the potential of it to become a good, aromatic wine and he was the first to finally bottle it. "Malagousia" is now known throughout Greece and the world.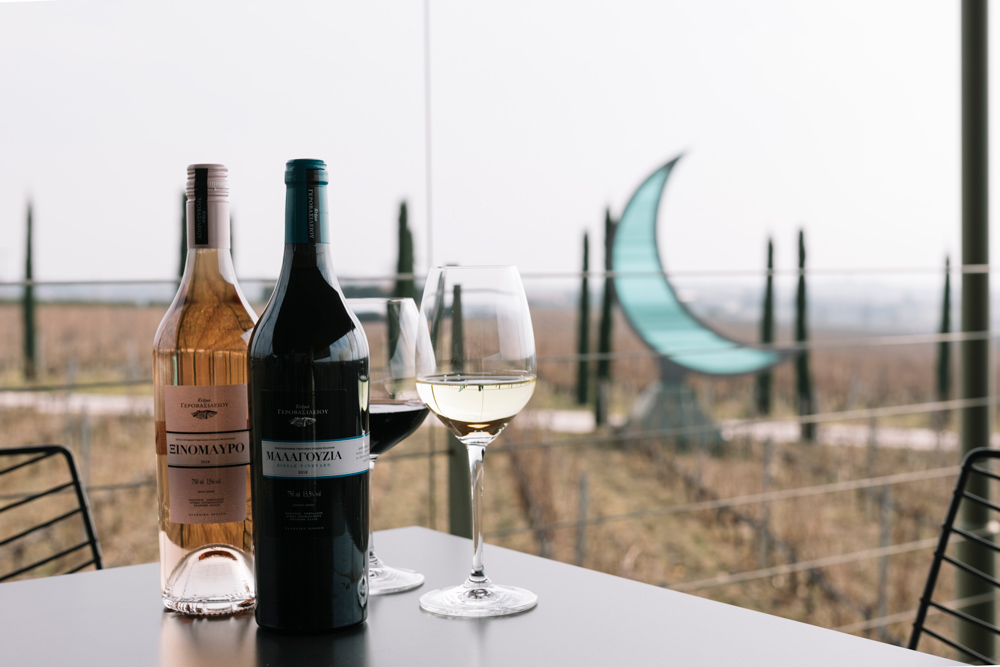 What has the innovation of "Malagouzia" given you?
We are glad to be part of the story of a very important variety, produce a good wine and of course it works for us as a very powerful sales and marketing advantage, especially abroad.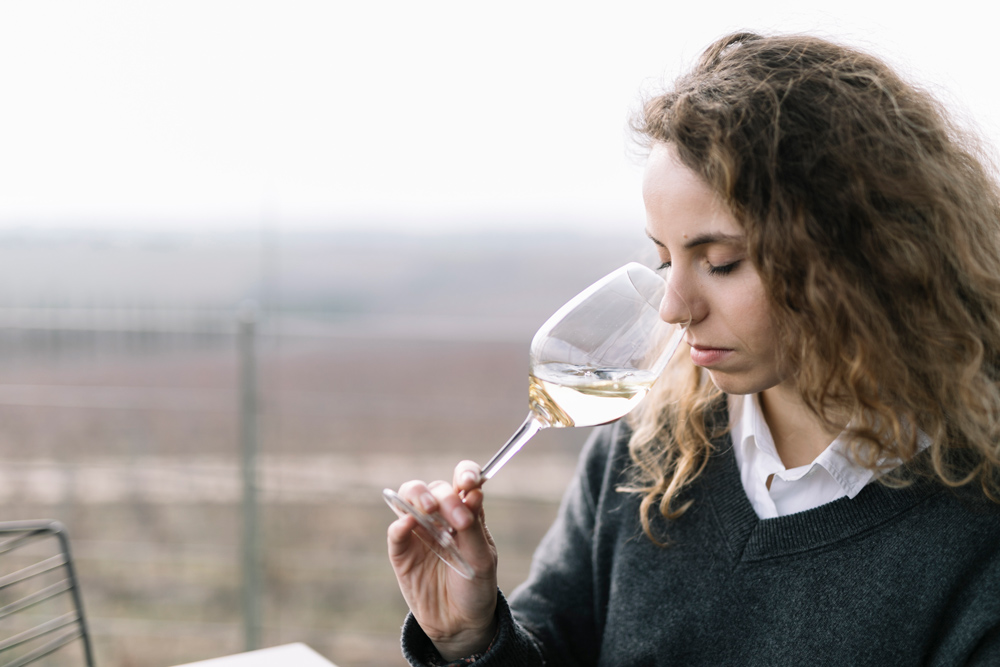 Tell us a few things about the museum.
The Gerovassiliou Wine Museum, dedicated in 2008 by then-President of Democracy Karolos Papoulias, is curated by two Aristotle University professors Mr. Tzonos and Ms. Skaltsa. It took about a year and a half to get this result.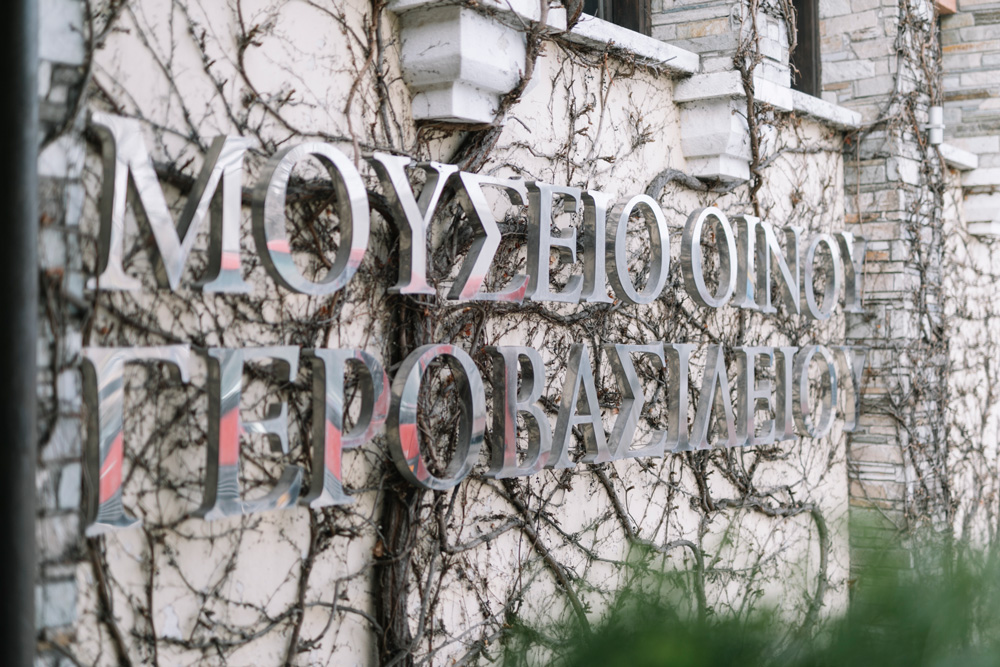 The museum narrates the world Greek heritage of wine. My father who loves collecting anything about the wine and vine, started collecting corkscrews in the 70's when he was studying in Bordeaux, France.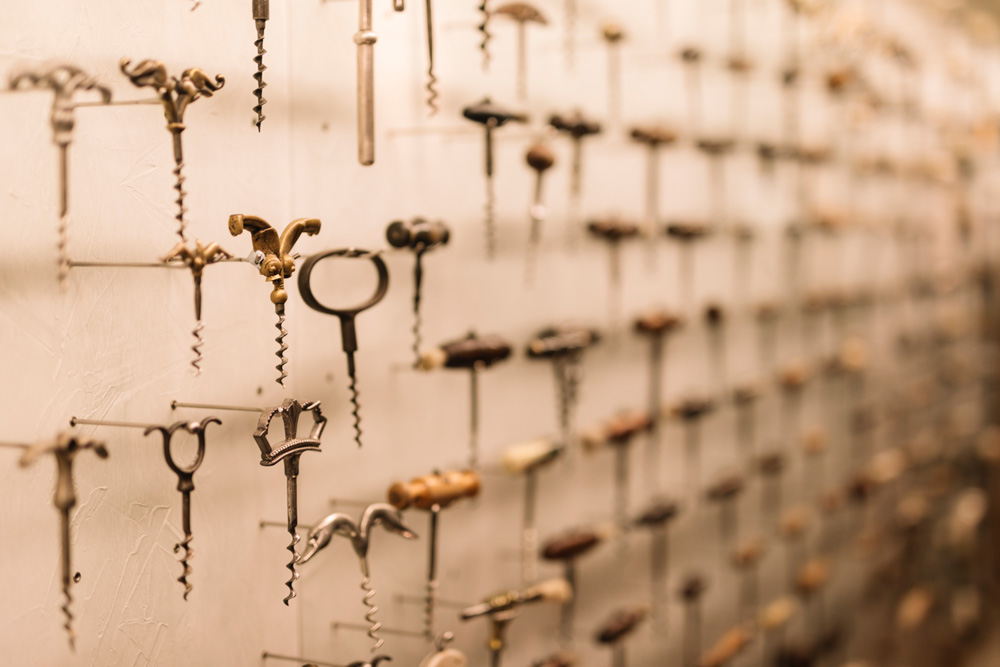 The collection has been enriched with both vases and amphorae of the ancient Greek symposium, some of them are authentic from the 4th and 5th centuries BC. The aim was to show the continuity of wine culture in Greece up to this day.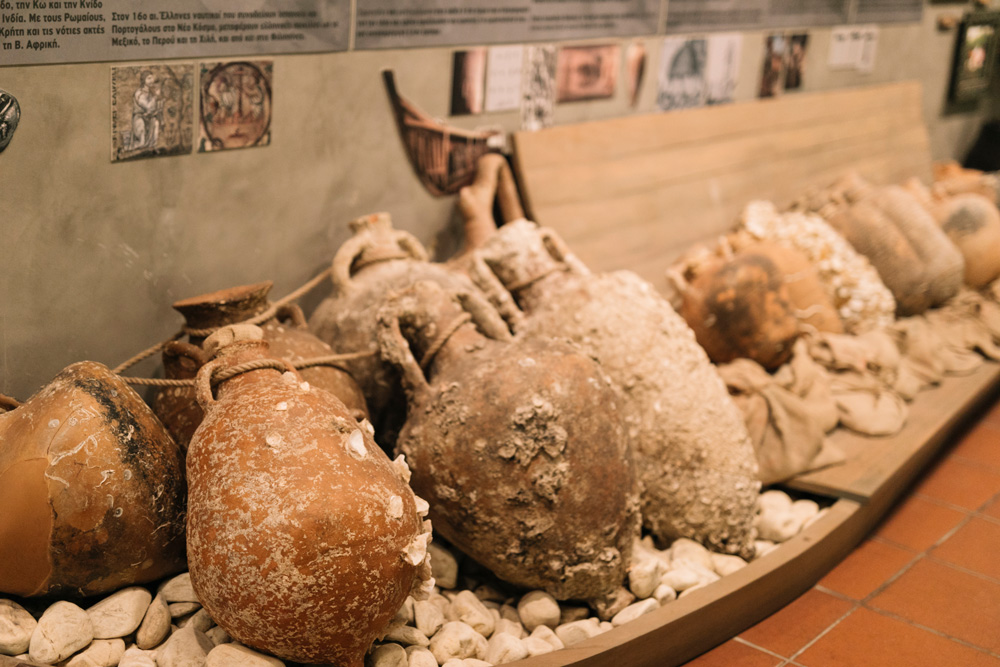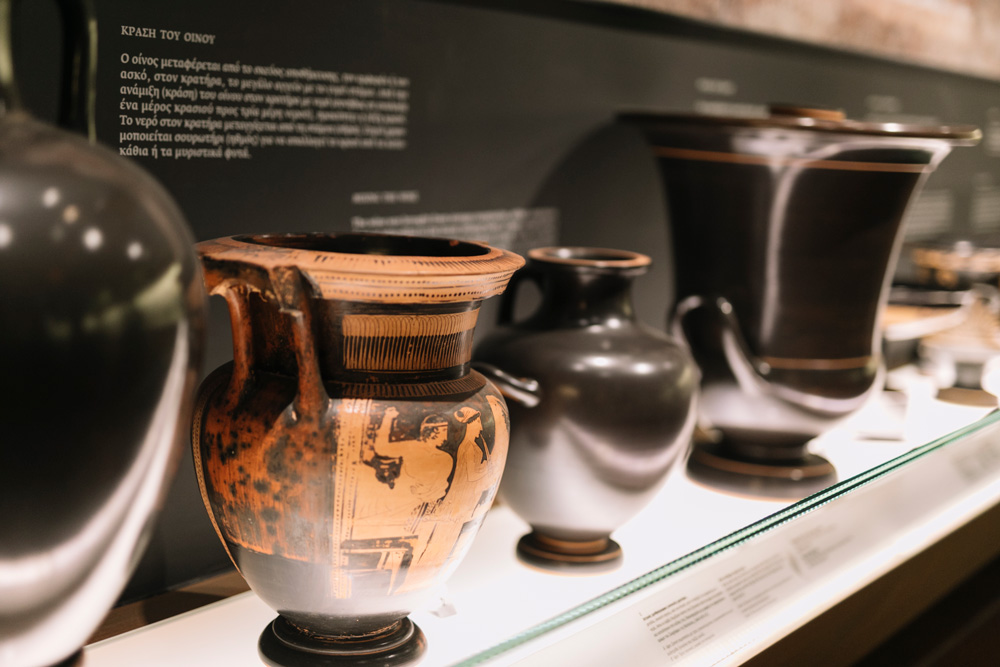 Our collection of corkscrews is now one of the biggest collections in the world (2,600).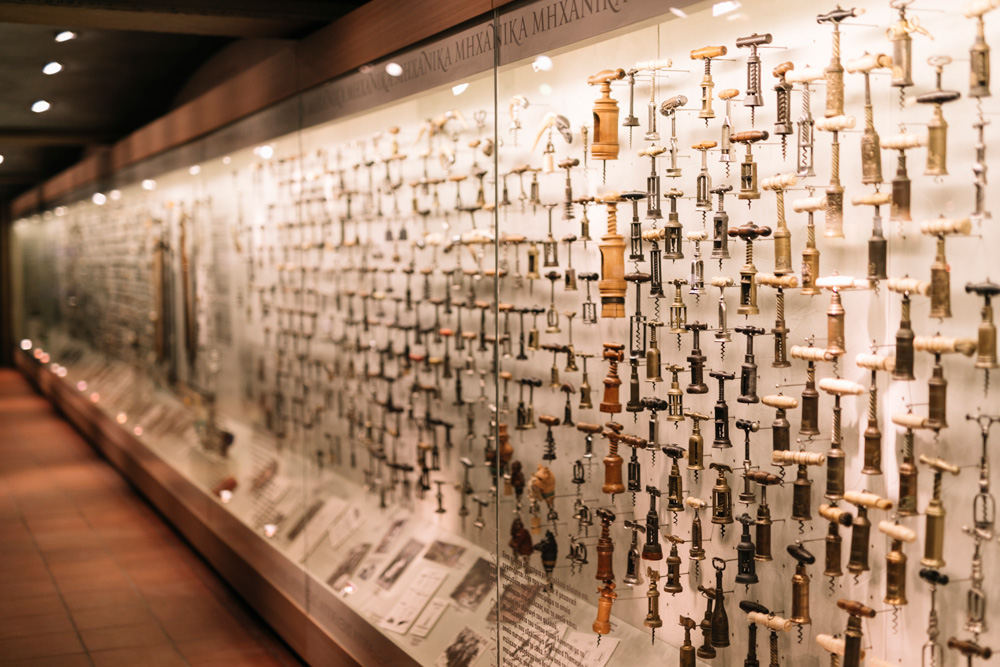 How did this love for corkscrews begin?
It all started when he found a very interesting corkscrew at his home in Bordeaux.
This continued with every trip around the world, where he used to go to flea markets and bought more. Now the collection is within the 5 largest collections in Europe. We also decided to expand the museum outside the winery and combine my father's two loves for art and wine. Works of many famous artists like Zogolopoulos, Varotsos and Tsoclis are part of our collection now.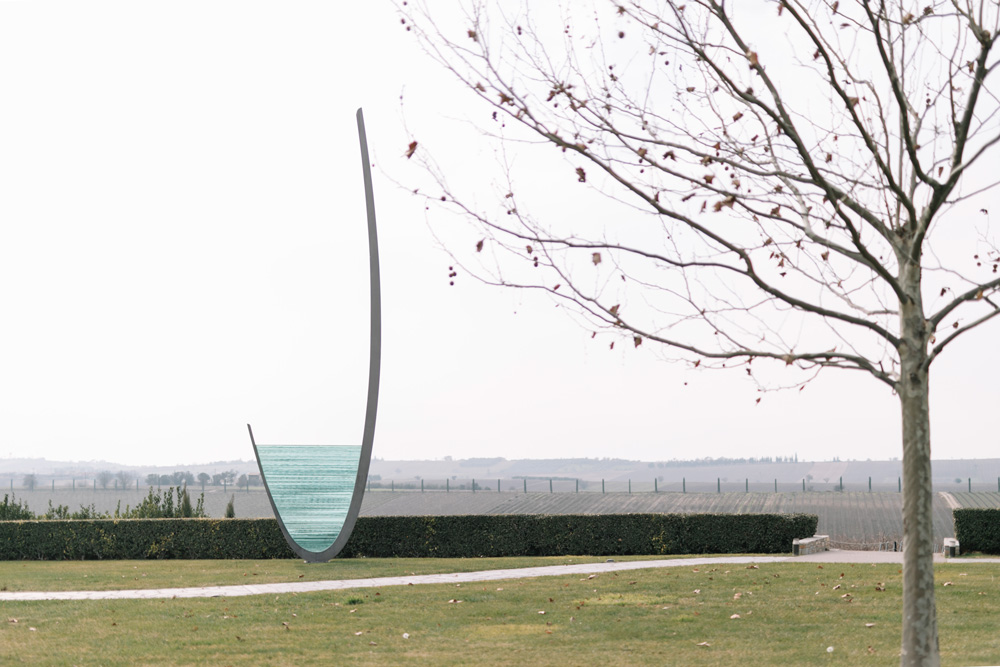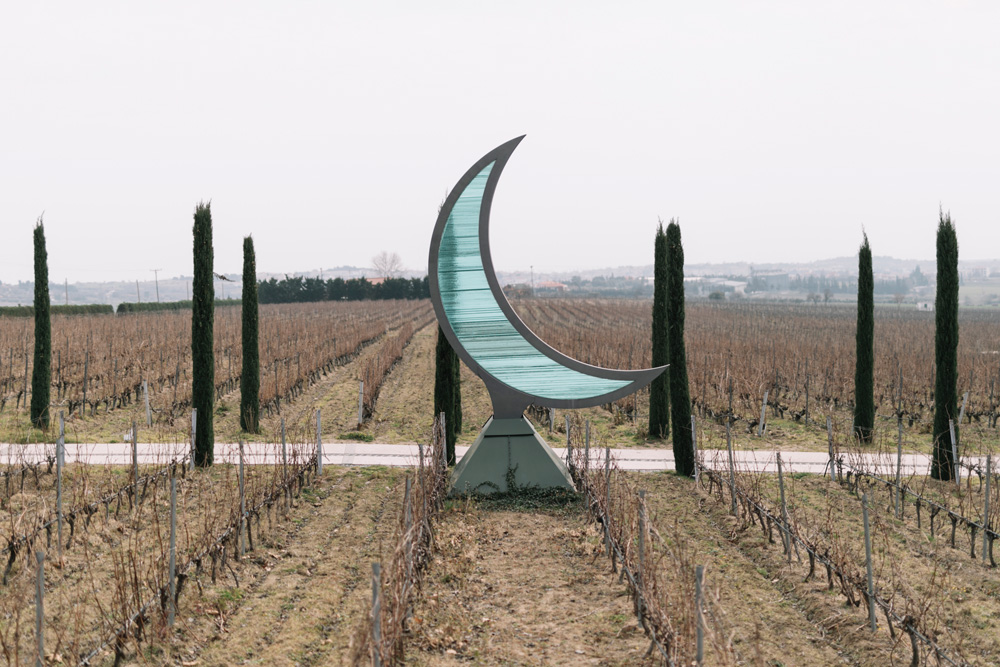 Is wine a ritual? A whole experience?
Wine is not a simple drink. It has a lot to do with the place, the people you drink it with, it's a story that depends on many small factors. It is part of our nutrition, it brings people together, it makes our food better, it complements the table. Only wine can actually relate to food.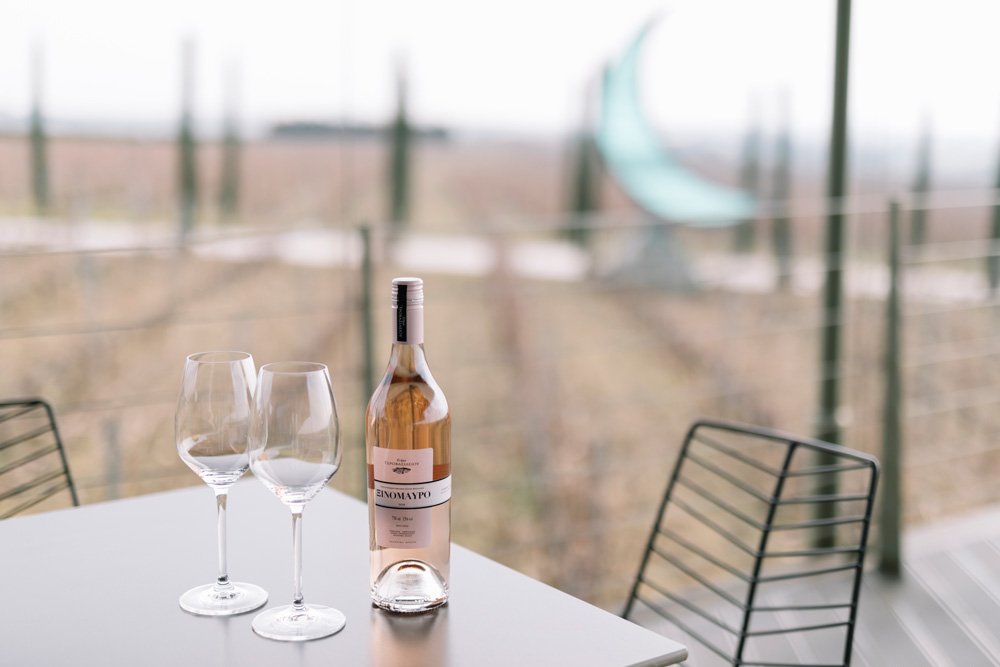 Greek wine has been expanding in the world market in recent years. How do you experience it?
We love healthy competition. It makes us much better. Besides, when the Greek wine rises and we are at the cutting edge, the advantage is greater for us.
We like to be able to say that there is a lot of good wine in Greece and we are part of it.
The growth of wineries is very positive for us, because it shows that the world has changed habits since the 80's whiskey was pouring everywhere.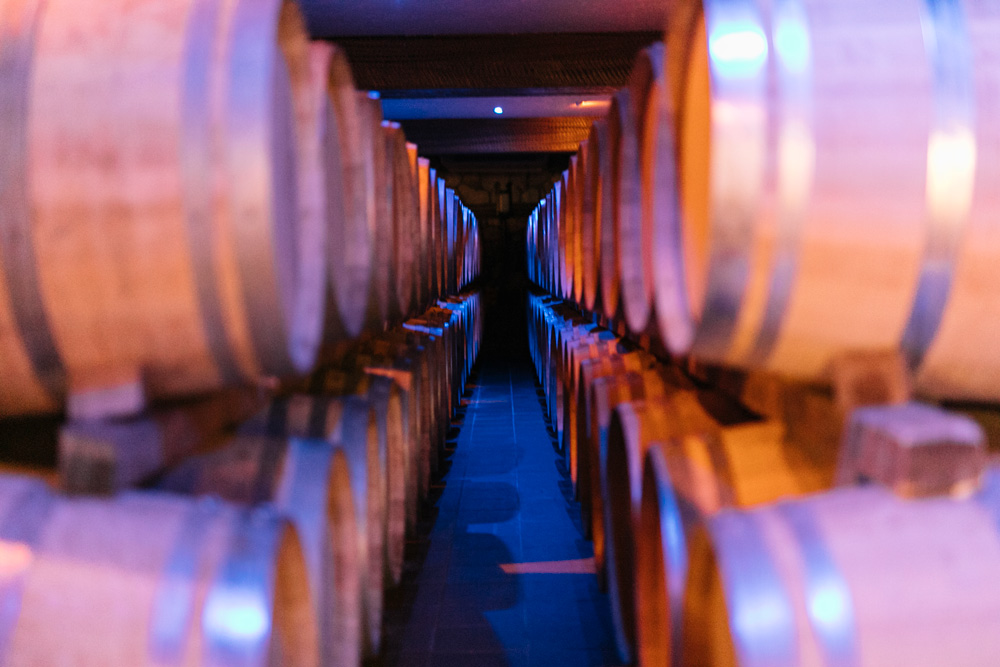 Climate change. Has it affected wine production already?
We have a sustainable management certification and we always try to respect the environment and people. We intervene in the vineyard only ecologically.
Our goal is to make good wines for many years.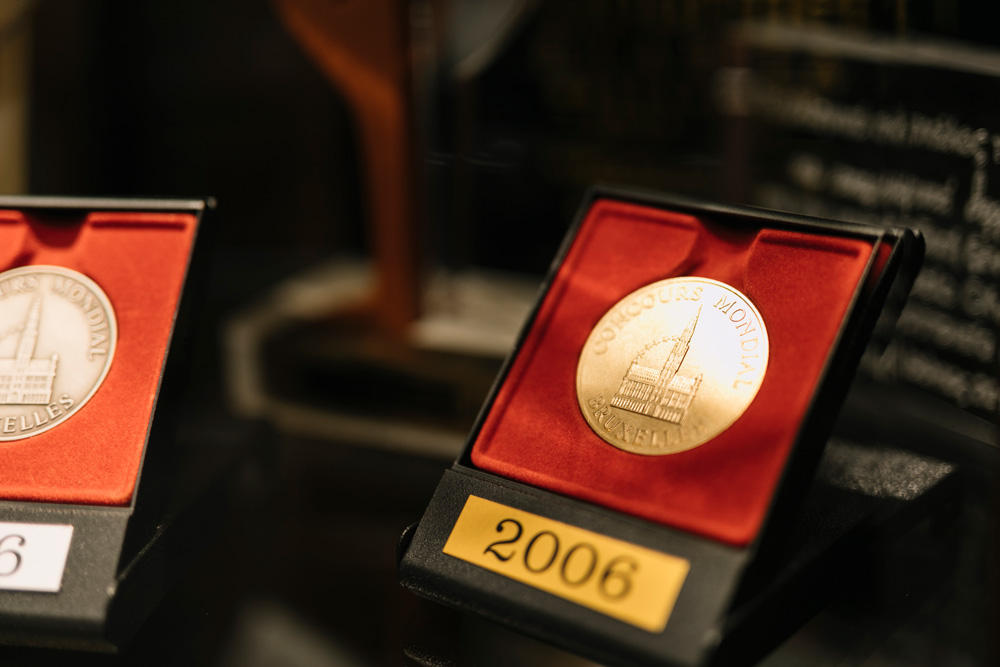 Zero waste is very important to us at all stages of production and we are in research to reduce energy consumption. Climate change is the number one topic at wine conferences. Wine grapes reach maturity a lot earlier, the vines life cycle has shifted. Good news is mediterranean climates or microclimates near the sea or the mountains are not so affected at the moment.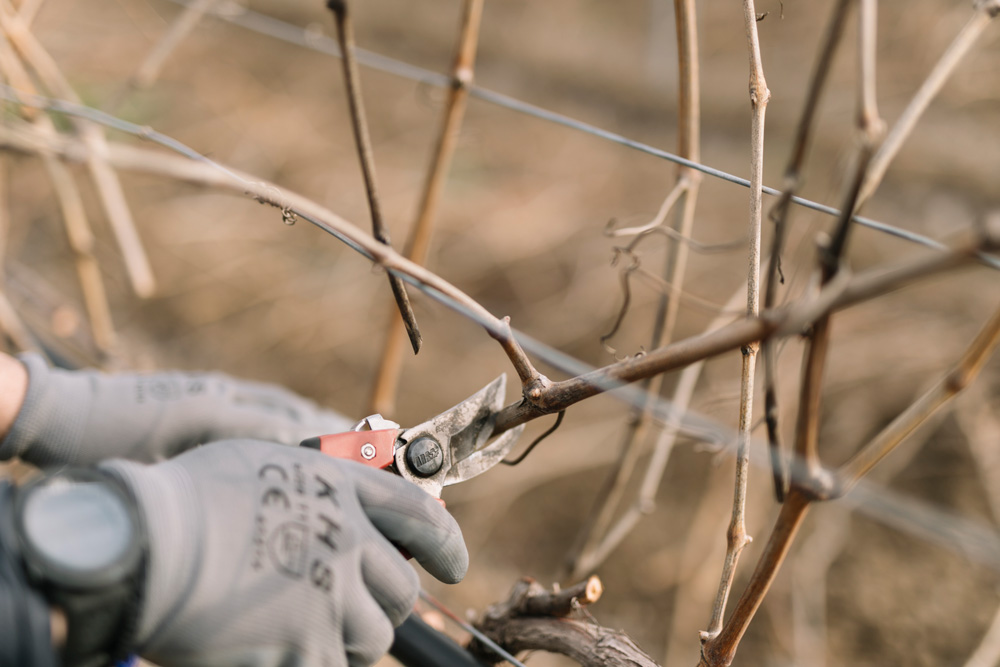 What does the wine experience mean to you? How do you describe the moment you say "I'll have a glass of wine"?
Wine means a lot to me. I've always linked it with happy moments – we're always having a good time drinking wine.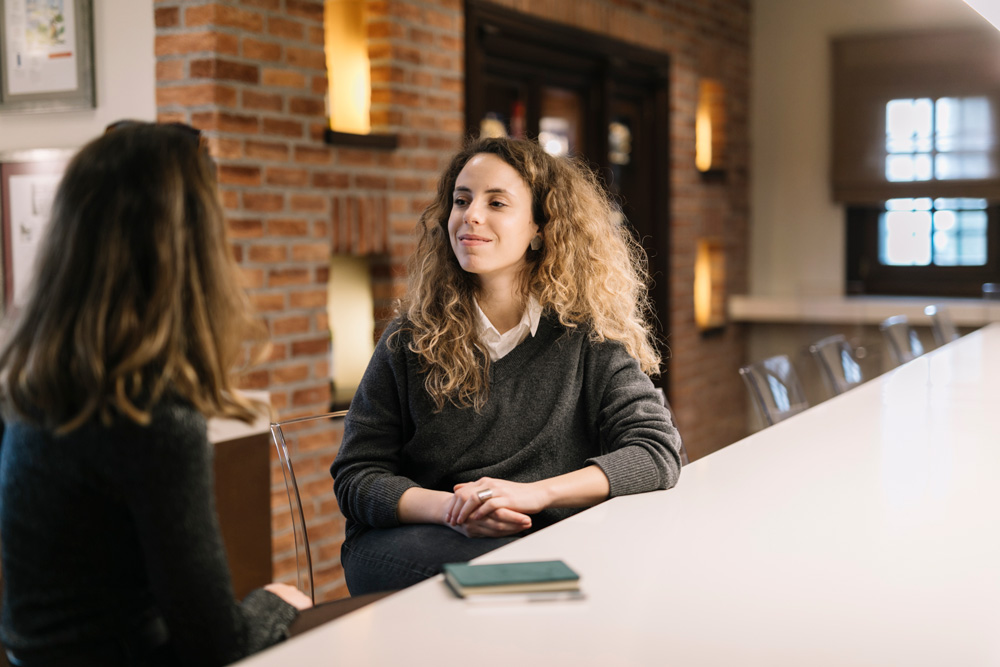 Isn't wine the most "relaxing" drink?
It is, but it doesn't relate with loneliness, but friends and happy times.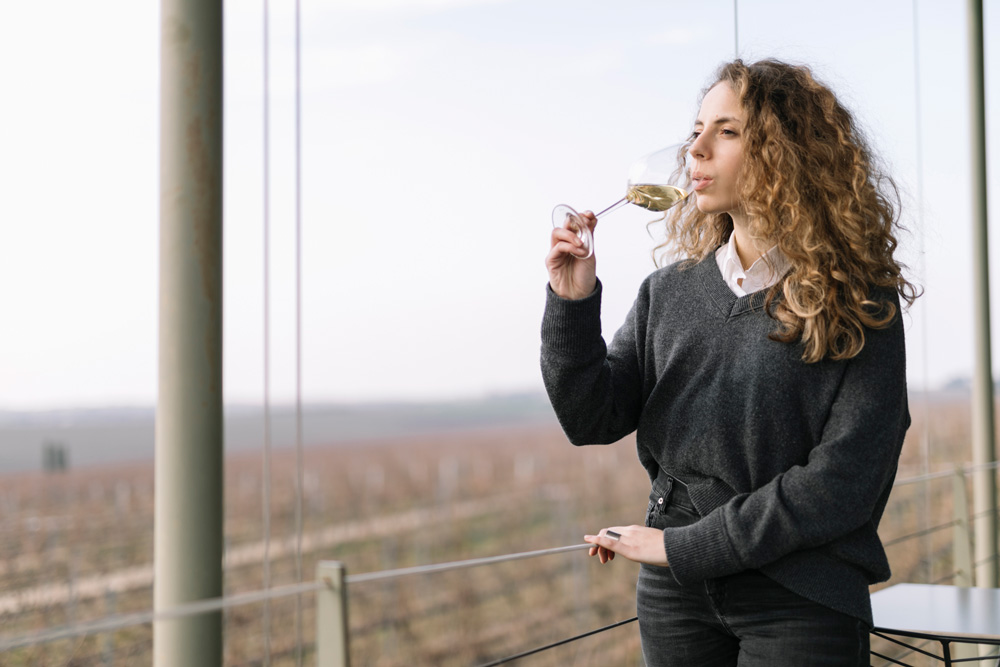 What does wine mean for you?
Culture. From ancient Greece until our times, all the important decisions were taken with a glass of wine.