Kommigraphics is an independent innovation agency, specialising in web design, branding and strategic communication, based in Athens. They  create customized solutions that combine design, technology and strategic marketing, helping businesses grow efficiently over time. Their immersive print & digital projects, effectively work for brands across different markets and around the globe.
The following conversation was held with Kosmas Apatangelos, Co-founder and Head of Design of Kommigraphics.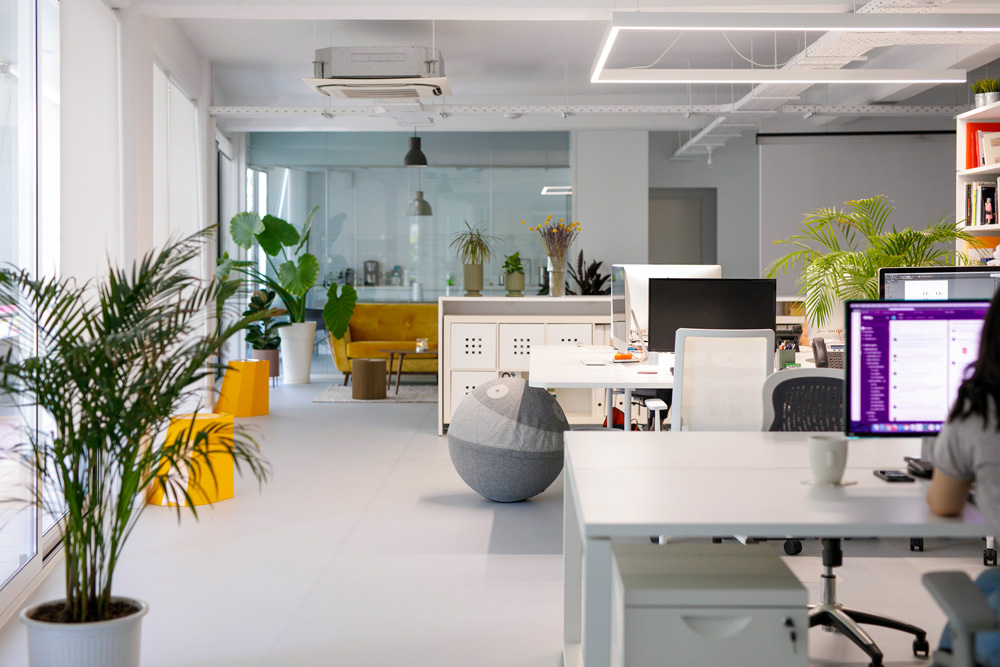 How and why did you start this design agency?
A few years ago, having worked on several different countries and companies as a creative, I came to realize that what I was really seeking, was to be able to have an autonomous design thinking and creative process! To do so, I had to come off the rails of being part of other agencies and create my own business as a professional within the design and visual communication market. Being a creative, the part I was missing was the strategic, business development & planning part, which had to be managed and driven by another person, as I needed to concentrate to deliver design that expressed the style I wished to set. Since realizing the need of a partner, I joined forces with Theofanis (brother and managing partner), running the agency together over the last 8 years.
Are you a design studio or an advertising agency?
We are a visual communications agency. Our values and philosophy are much different than the ones of an advertising agency or just a design studio. In visual communications there is always a marketing plan, a communication strategy, beyond design.
In a world that (now more than ever) needs measurable results and a reason why behind every solution, we all have a responsibility to deliver actual results and not just visually beautiful work.
This is one of our core values.
What's the history of this space and why did you choose it?
We were located in the historic center of Athens for 6 years, as urban culture worked for us pretty well. After a few years and as the team started to grow, the space felt like it was no longer suitable for us. We needed more space to refresh our "visual breath"! Working in an environment that inspires you and allows you to act a little more autonomously, it enhances your creative daily life. Therefore, we created a multi-usage space, so that we could move around a little more, without having to be stuck in a chair for hours. The need was to have more interaction between our internal departments as well as privacy at the same time. So, all of us went through a process of choosing aesthetics for the space as a team and everyone contributed to create our new home. It's being called the Kommigraphics home instead of the agency. We relocated on January 2019.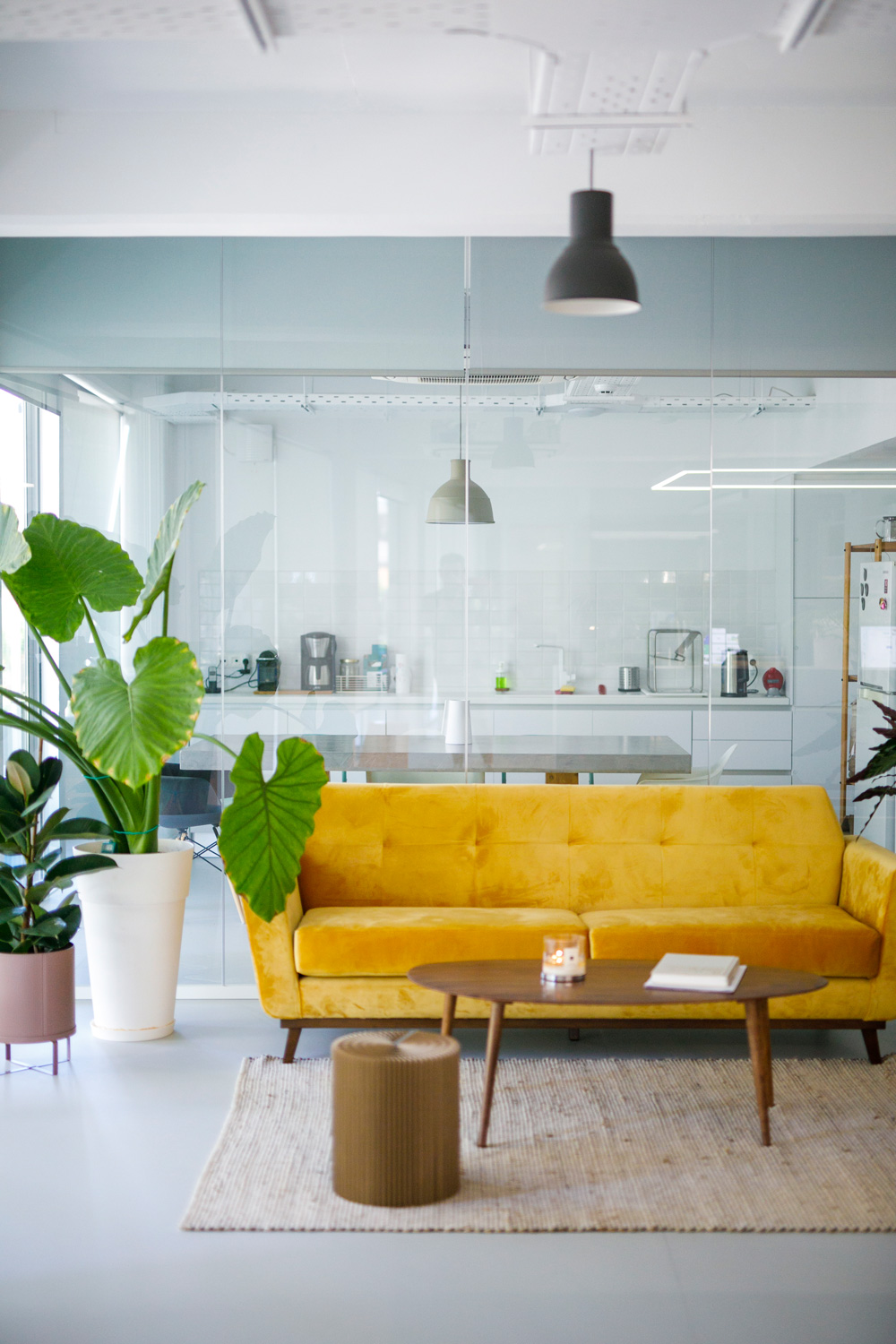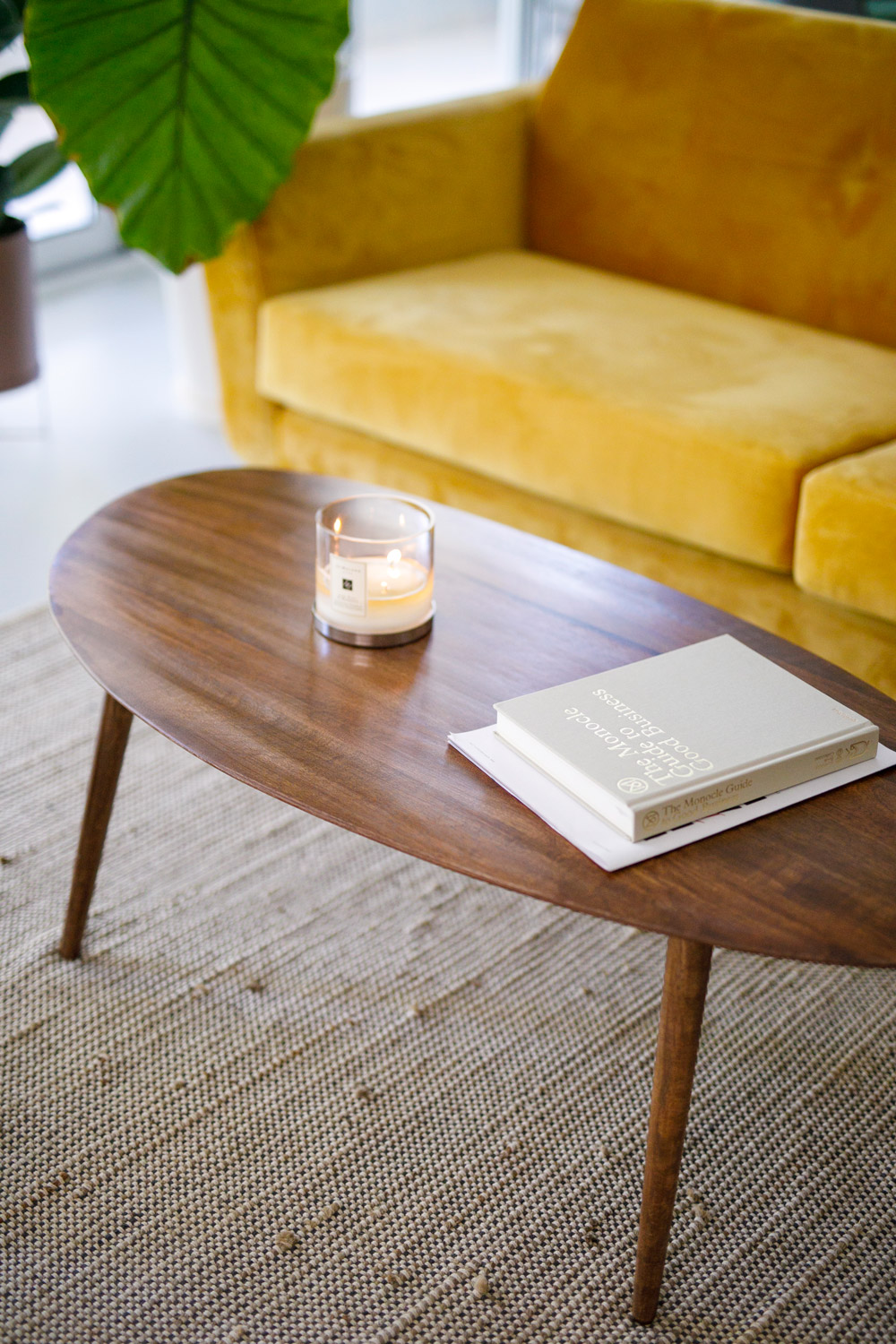 How many hours do you spend in here?
This is a matter that has gone of the rails in the past. But we soon realized that in order to have the energy to wake up in the morning and walk in with a happy attitude, we need to create room for other activities in our personal life too. So, we spend as many hours as needed, without overextending our timeframe. We established an environment that has no distractions at all, so that we stay focused, creative & productive during our stay within our premises.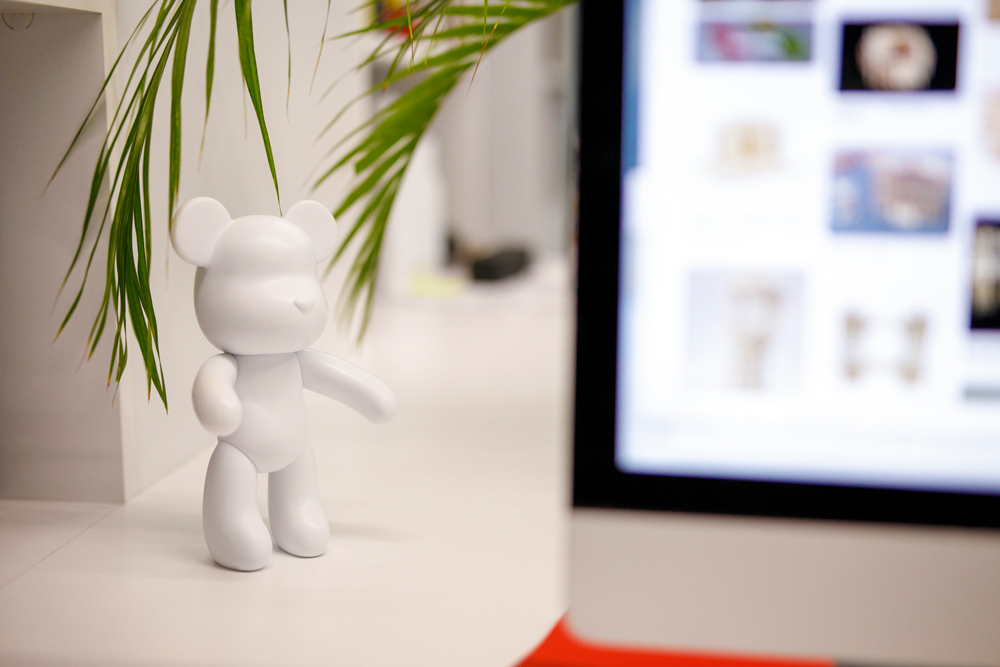 Is there something you like to do all together in the office?
We gather once or twice a month and do the so-called InspiFridays. We share ideas. Everyone brings their own piece, a movie, a magazine, music, a sketch.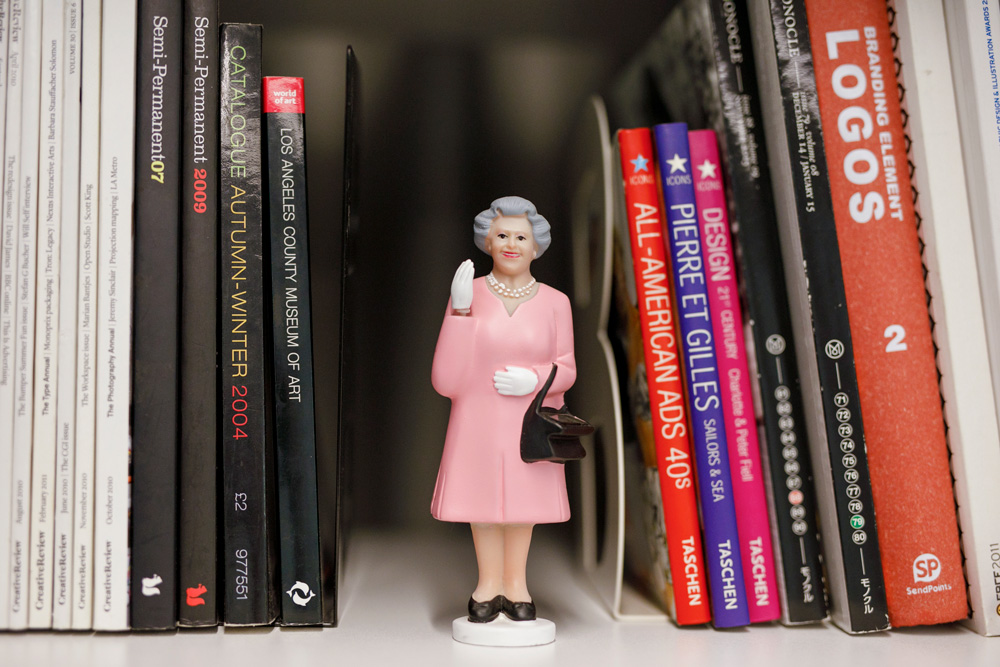 Do you have interns?
Interns most of the times reach up to a certain level. Our projects are of a large scale that require ownership, strategic thinking and great skills. Therefore interns are not our priority when hiring at the moment. We follow a tight process that its part of making business in the design and communications industry.
This gives a feeling of safety to the client.
Definitely yes. Clients need an agency that has some non-negotiable business ethics. We like to commit to what we represent, say and promise.
Tell us a bit for the kind of work that you do.
We are experts in web design, branding and strategic communication. We have chosen the difficult path to take on projects from different markets, without having to specialize in a specific sector. It's a long road, but keeps us all alert, up to date and creative, as every project is different and unique.
Our specialty lays in effective branding and communications overall.
How can I tell that a project is a Kommigraphics' work?
The manifesto, which we always try to stick to, is "eye for detail". All of our projects are implemented in detail, charged up with emotional impact – they all have a tendency towards wowness, the positive emotion that comes out of you, the unexpected factor, as we like to deliver design with a "twist".
We have no guidelines on style. We don't do everything black and white, neither all of our projects are focused on typography or illustration…Our mission as a visual communication agency is to enhance and empower the image of the brand we work on!
Are you afraid of the aspects of design that people fail to grasp?
The biggest fear of a professional Graphic Designer is the rejection. We don't sell bread, like "I ate it, I didn't like it, so I won't buy it again". It doesn't work that way. We sell services, experiences based on communication strategy and goals that need to be reached. Aesthetics just follow…
We support our work to the very end, always with a reason why behind it, a justification that follows the request on a specific brief. Our process is specific and designed in such way, so that a few safety pillars are in place, for both the client as well as the agency. It's a fair process that leaves very little space for mistakes. Having said that, it is important to mention that we never "sell" an idea just because we like it or want it in our portfolio.
We fully understand that the success of every project, always comes back as a success of ours too. So, we work for our client as well as for our client's clients. A big part of our job is the psychology of design. You need to understand who the person in front of you is, what they are afraid of, what they dislike, what their background is. It can be very complicated as well as fascinating at the same time.
We want our clients to like our work, but most of all we want them to be proud of the outcome, so they can support it themselves.
Furthermore, in case a prospective client doesn't suit us, we very boldly say that we can't be a match. Honesty this is the only way to have a win-win agreement for both.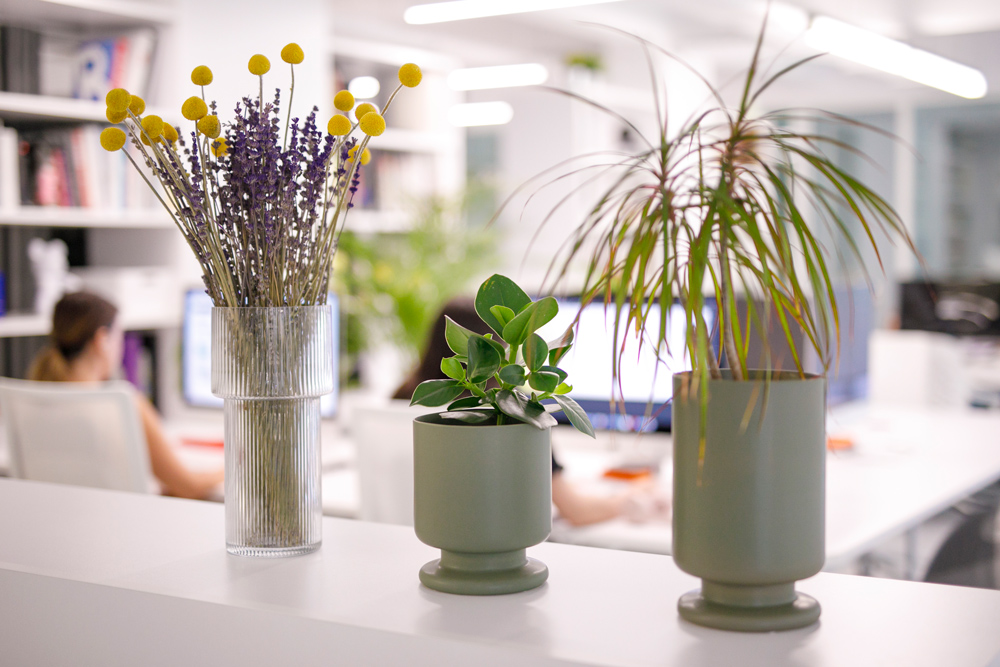 How do you lead yourselves from concept to design? Is there a common methodology and philosophy in the way you approach your projects?
There is no specific process that we follow in terms of concept, as we always adapt our process depending on the each project. We may go out, visit a place, take photos, sketch… It depends on the request and the brief. Too much methodology can destroy creativity, too little creativity can destroy methodology…..in other words balance is the key!
What part of the design process gives you the most satisfaction?
The part of the very first draft ideas. It is very interesting to see how a colleague next to you thinks. Everyone contributes in the process, so sharing an idea that you may never have thought of, can take you to a next level and that's magical!
No one has done a project all alone. It just doesn't happen here. We have a production process that relies on a team of experts and the creative environment that goes with it.
Are visual artists the new writers? Do you feel that you are kind of "recording" the contemporary world through your works?
Visual communication depicts what's happening around and it must do so, without letting ourselves becoming victims of design. Design is strongly associated with the communication business, it can change the history, the perspective of people, start a fruitful conversation, or a fight. I wouldn't say that designers are the new writers, no, as today's graphic design seems to get closer to no design. This makes me wander, but it's a fact.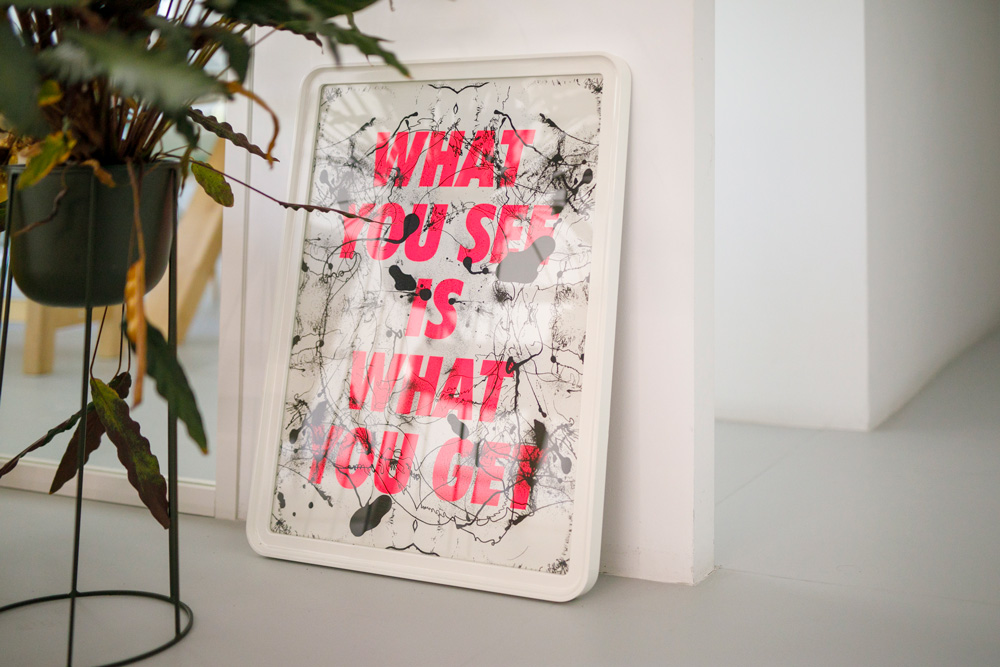 Do your works have any references to Greek culture? What does Greek culture express to you?
As an agency, we find ourselves more on the international culture edge as most of us have spent a fruitful part of our professional life abroad. To us Greek culture isn't a design tool, we prefer to capitalize it as way of inspiration, a value of perfection, a timeless vision that can be applied to our work. We are inspired by the talent of ancients Greeks. Personally, I am fascinated and moved by talented people. Any authenticity – that pure talent that arises organically, can literally bring me tears of joy.
How were the last 3 months going? Quite? Busy? Do people need to communicate visually more than ever now?
The quarantine period gave us the opportunity to calm down a bit, to re-evaluate everyday life. How it used to be and how can change for the better. The beginning was quite stressful, as there was the uncertainty about if & when the projects would continue or come up. Moving on from the first shock, we managed to turn it into a very good period, take a step back and see how we can develop and establish other ideas and business. We freed ourselves from the necessities of everyday agreements and deadlines, started digging for new colleagues, technologies and inspiration and as a result found treasures! We are at the point of being excited for the things to follow!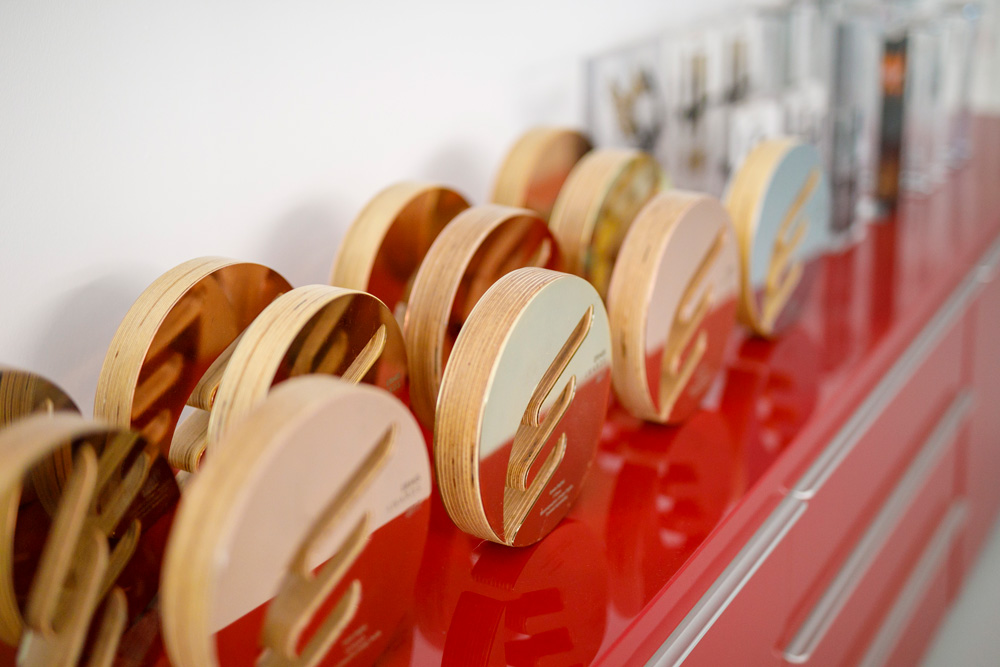 Is there always that particular moment of surprise? The "aha" that comes with the best idea? When you have that moment, do you have a way to celebrate?
What I always say is that every day is filled with sparks of joy. Our work is a difficult process that requires skills of perception, critical thinking, mental endurance and emotional intelligence.
We are not artists, our work relates to solving problems and most of the time in design, you fight with yourself and your abilities.
So, overcoming any issues leading the project to a solution, is when we all feel that pleasant and rewarding, warm, happy stage of having accomplished the goal! To produce an immersive experience through our services! Celebrations can vary, the dope comes from feelings!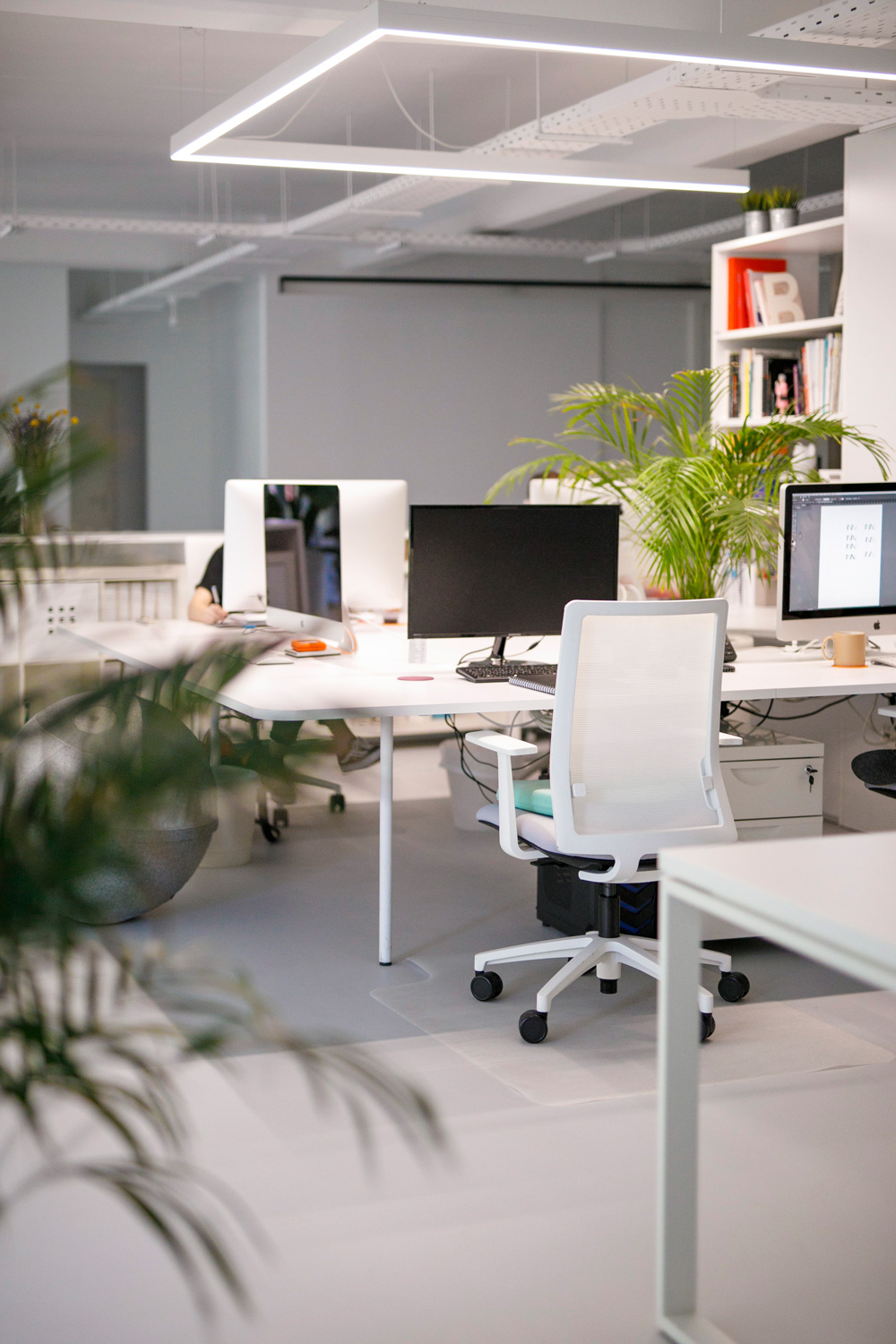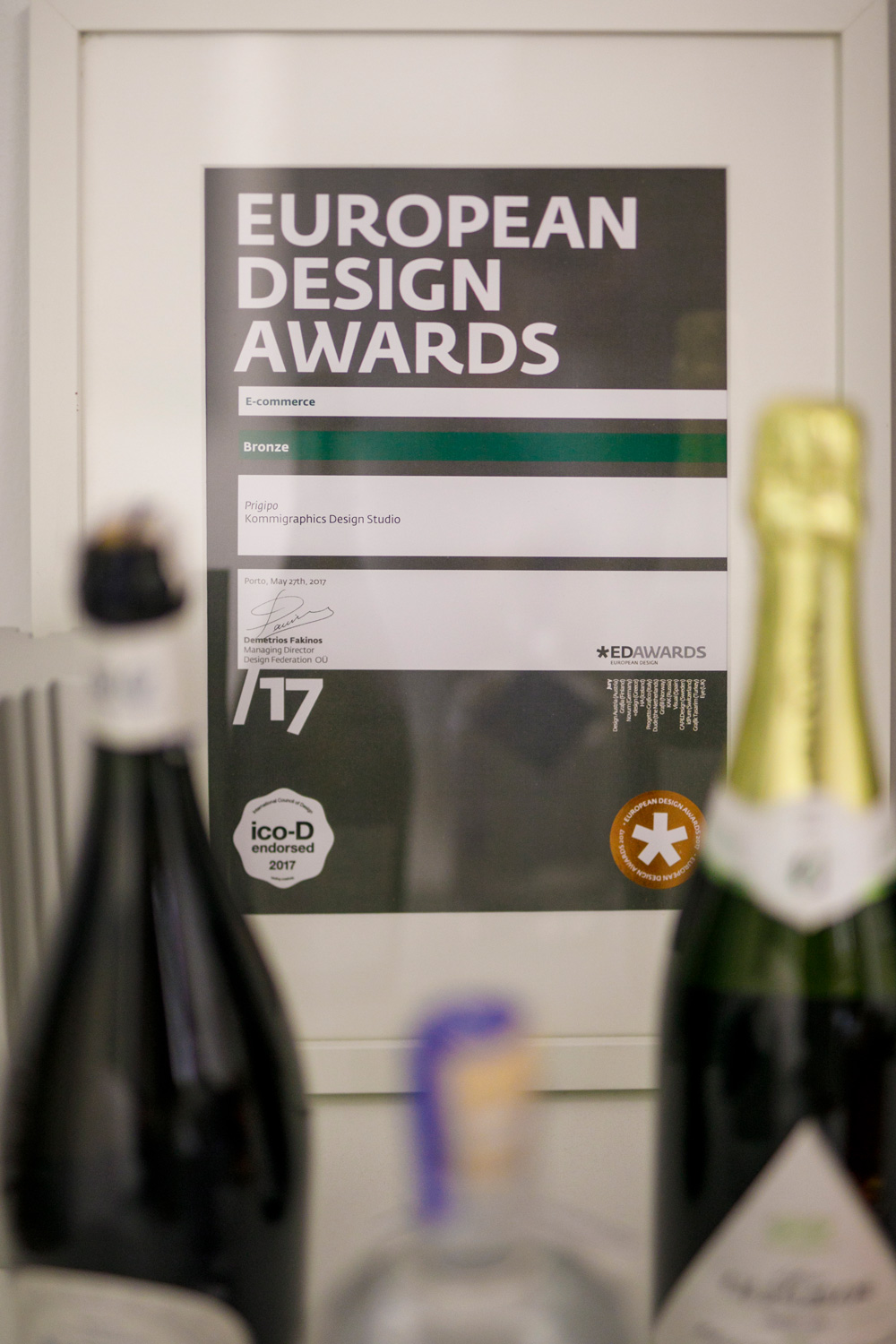 What is the project you are mostly proud of?
Every project that allows us to learn something new, is a great project. It shows us that we managed to outgrow the level we were in before, that we overcame ourselves. I'm also proud of projects that aren't that visually "wow". If I had to choose, the project of  "Minas Designs" recently awarded with a Gold Ermis, was a very special one. A genius man trusted us to make a website that will pass on the story of his life, that will respect his creations and will be his new online home that the whole family will be proud of – it was really inspiring. I remember that when our art director, talked to him and tried to understand where he was getting inspired from, he said to her: "I am not interested in what you say right now, all I'm looking at is how symmetrical your ears are." Even at that moment I guess, he was designing… You can't deal with such a project and heritage with simple design concepts, you have to bring out an emotion, and the values of the brand – but overall it has to be functional.
What do the awards mean?
It is a reward for the team, but also for the client who chose Kommigraphics. Its a good excuse to celebrate and bring booze on the table. Awarded projects are not necessarily the crème de la crème of design scene though. Don't get me wrong, we have been awarded enough so far, but the next day we start all over from scratch. You can't rely on your achievements and you should never work just to get awarded.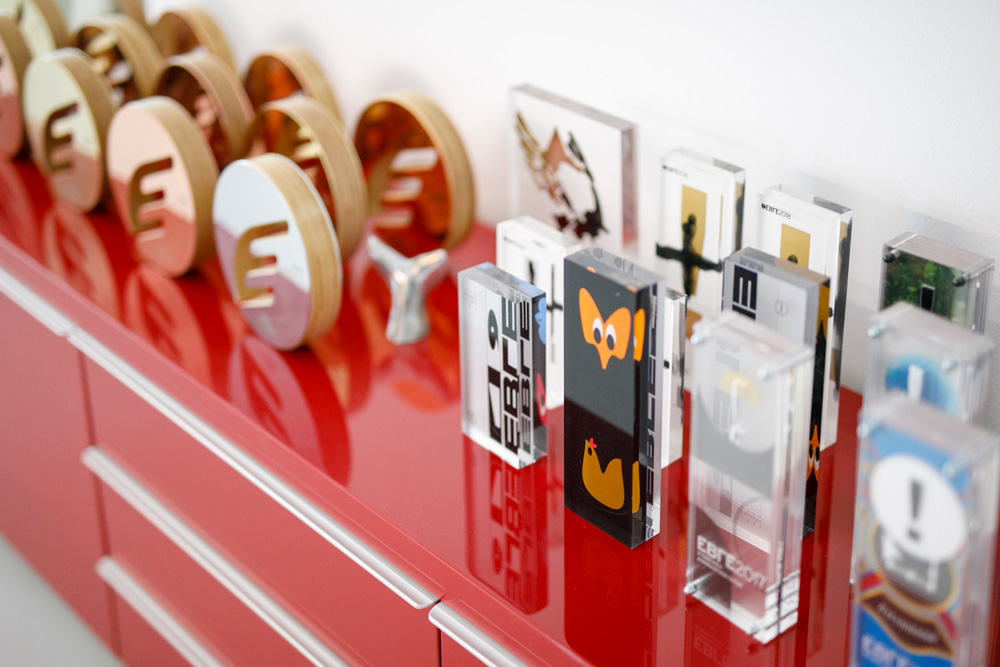 Give us the top 3 tips for inspiring young designers.
Great question! I'll give you a bonus answer though…
Never underestimate yourself. What seems so refined and polished, hasn't happened overnight. There is a methodology and a lot of nights spent in the office.
Do not overestimate yourself. If you have created a whole new design movement, or a brand new trend, then do so. Otherwise it's good to keep it low and stay humble.
Stop useless design – that just fills in your instagram.
Learn! Learn to observe, to understand. Strengthen your evaluation criteria. Understand what you see, filter it and evaluate it. The simpler the design, the more difficult it is. It takes time and patience.
What are you excited to have coming up in the future?
There's a plethora of exciting ideas and projects as well as services that will be announced soon. In general, we believe that the market as well as the design community is in need for more interaction.
What is the best piece of advice you have ever been given?
Shut it and work.
Learn to listen, take your time and evaluate yourself. Whatever you have to say, say it with your work.
Why Athens?
Athens was a strategic choice and proved to be a good one. It suits us because of the plethora of choices, we all are restless souls. If you can bear with life in Athens, then absolutely go for it.