Over the past 12 months at The Greek Foundation, we've been trying to showcase some of the best projects related to Greek design, architecture, photography, the arts and cultural production in general. Our aim has been to bring our readers articles that will interest and inspire them, but also to connect artists to the world and bring the world closer to them, too. In this context, we have compiled a list of the most popular articles of 2020, which essentially offers an opportunity to go through some of the most impressive projects of the year, step by step.
Of course, this list would not have been possible without the support and contribution of our readers, and most important of all, the architects, photographers, designers, painters and all the other artists who shared with us the outcomes of their efforts, talent, imagination and vision. So, on behalf of the Greek Foundation, a big THANK YOU to y'all and we wish you a happy, prosperous and super creative New Year!
House in Sikinos island by Kapsimalis Architects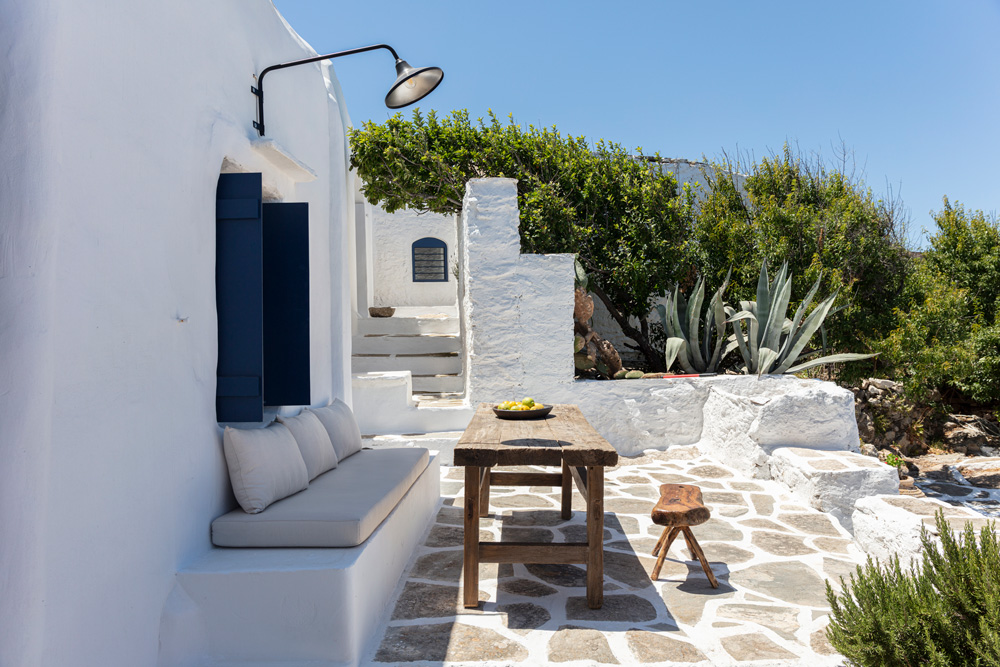 The house is placed in the traditional village of Chorio in Sikinos Island, overlooking the Aegen sea and Sikinos's wild and dry landscape. Purpose of the design was to create a natural island way of life, with a sense of oldness and traditional style.
Farmhouse AR in Kythera island by R.C.TECH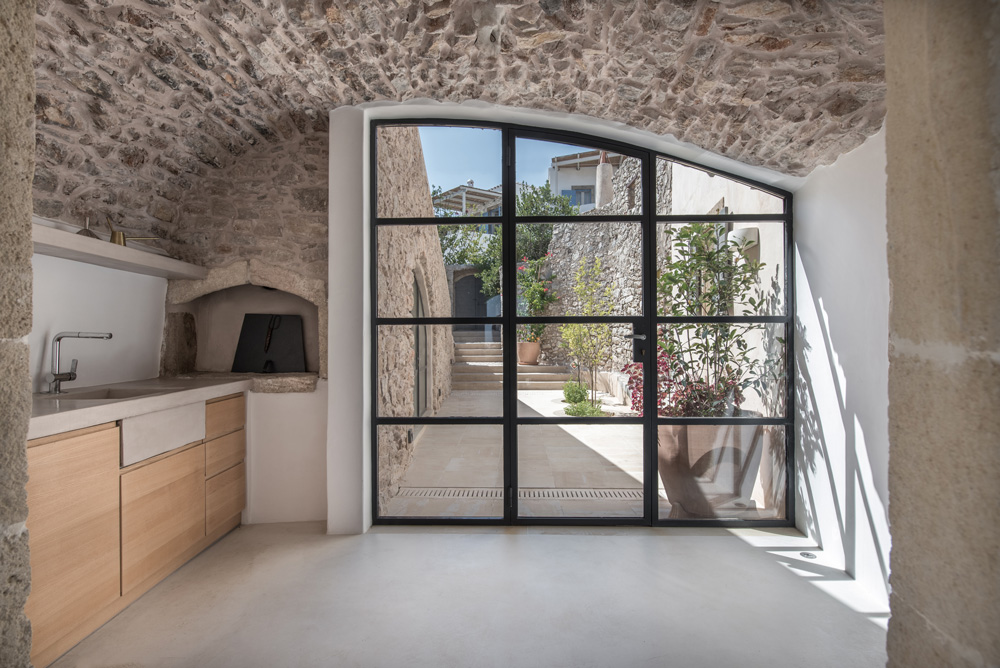 The old Aroni Farmhouse in Aroniadika is a distinctive old building due to its morphology, located on the outer perimeter of the medieval settlement. Its monolithic two-storey structure with its small openings and the characteristic buttress give it an almost anthropomorphic status.
Marmari House in Evia by Gkotsis Serafimidou Architects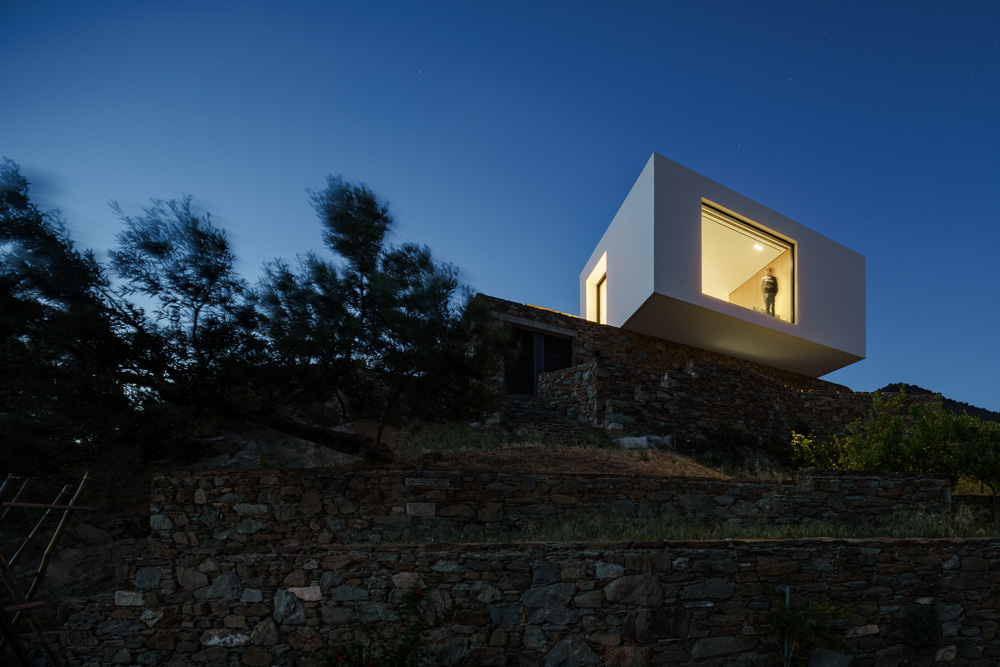 The story of the building unfolds on a rocky and extremely slopping site, overlooking in southern Evian Sea. The already existing building and the surrounding stone enclosure in the plot almost look like imprints that co-exist with the current surrounding landscape.
Cretan summer home by Polyergo, Chiara Armando & Vittoria Spinoni
In strong connection with the genius loci, a summer home on the island of Crete, where to forget the superfluous and reconnect with the unspoiled nature that surrounds it and its slow rhythms. Integration into the landscape, the imperative! A few steps far from the ancient village of Kato Mixorròuma – whose design references are many – in the prefecture of Rethymno, the building sits on a steep slope, following its orography.
Villa Mandra in Mykonos island by K-studio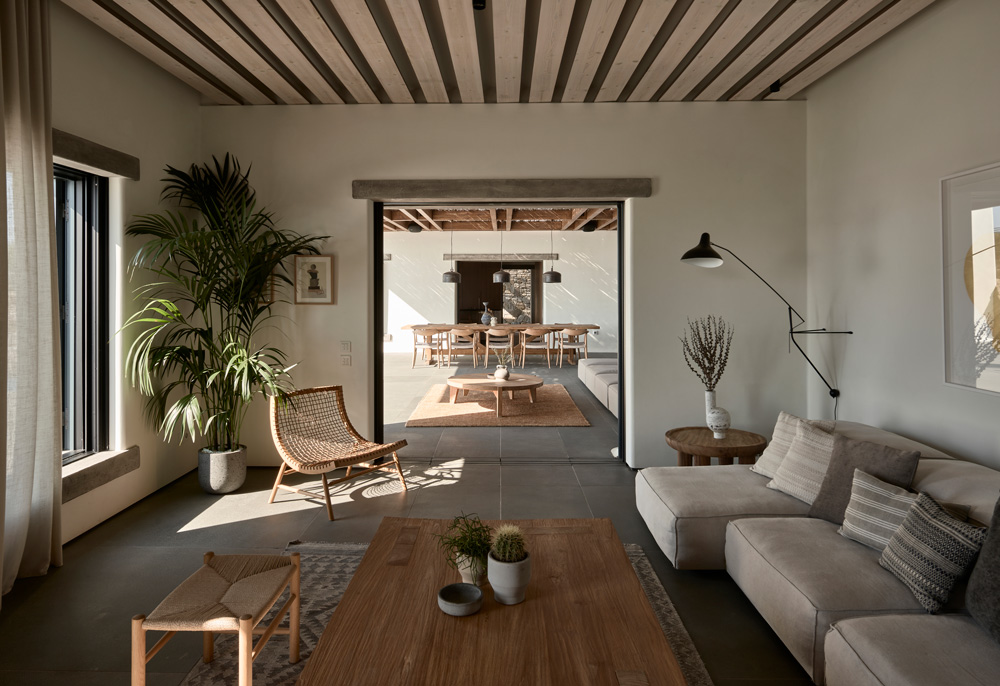 Sitting on the ridge of the hill of Aleomandra in Mykonos yet almost entirely hidden from view, Villa Mandra looks straight out to sea and the sunset over the neighbouring island of Delos. A 6-bedroom holiday house built for a young, dynamic couple to enjoy with their family and friends, it celebrates its spectacular view from a grounded viewpoint blended into a sensitively landscaped, stone-walled garden that screens it from the road behind.
OKU in Kos island by Mastrominas Architecture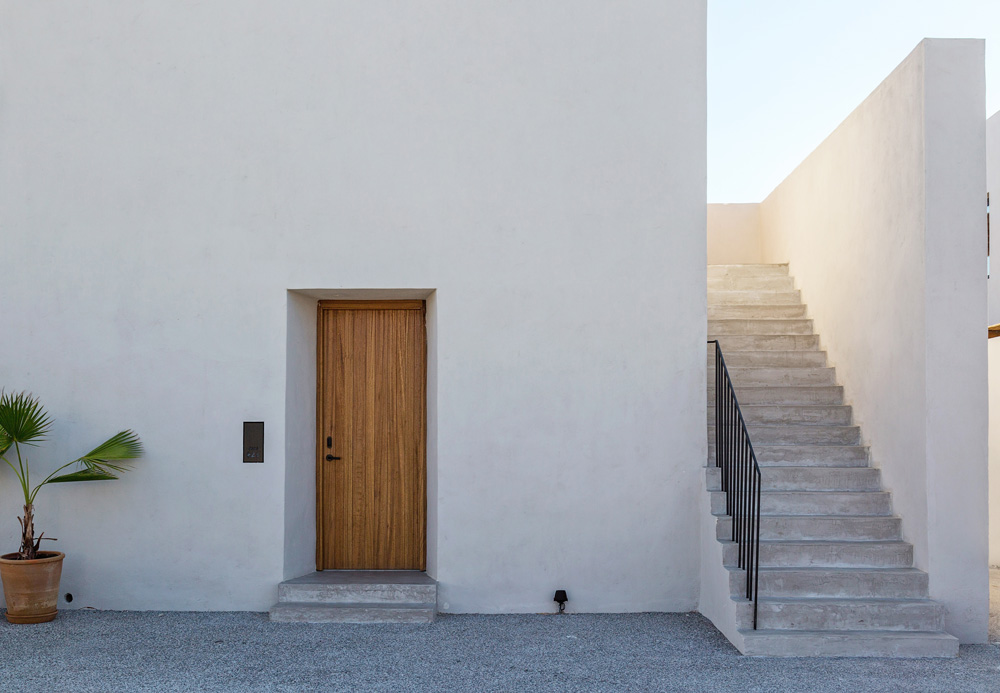 OKU is derived from the Japanese concept of "inner space". At OKU Hotels, guests are invited on a journey to discover their own inner space, into soulful, laidback spaces which have been designed with wellbeing and enrichment in mind. Tranquil design, restorative wellness principals and the best of local food and culture.
Soda tables for Miniforms designed by Yiannis Ghikas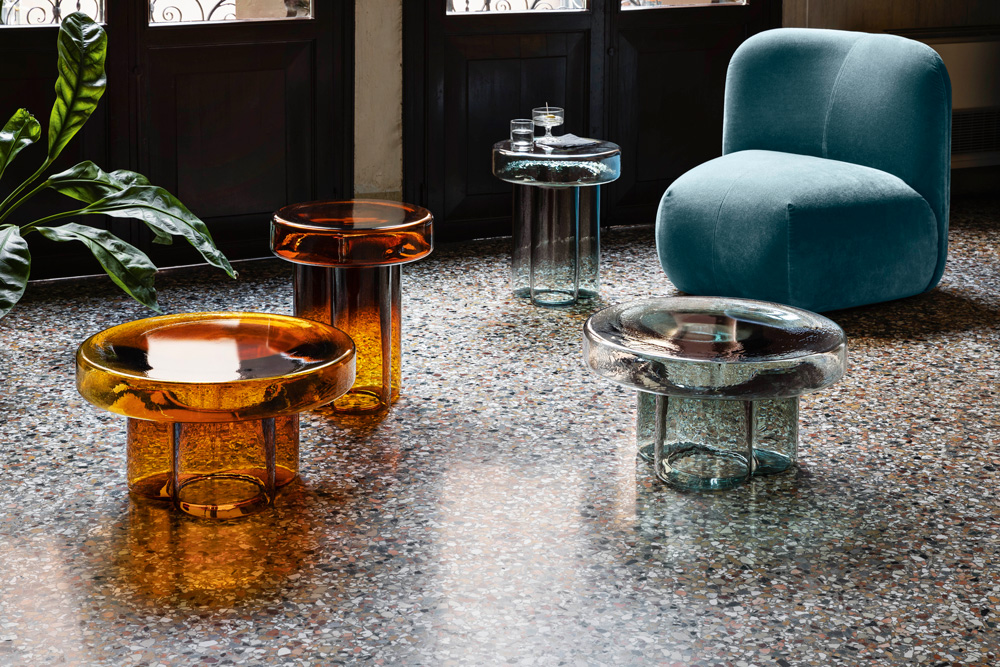 Soda tables is the latest collaboration of Yiannis Ghikas with the Italian brand Miniforms, named after one of the three main ingredients of glass, the material out of which the tables are made. An object with such a geometry that allows it to play with light and shadow, creating different shapes as one's perspective changes.
Studio Paradissi by Eleni Psyllaki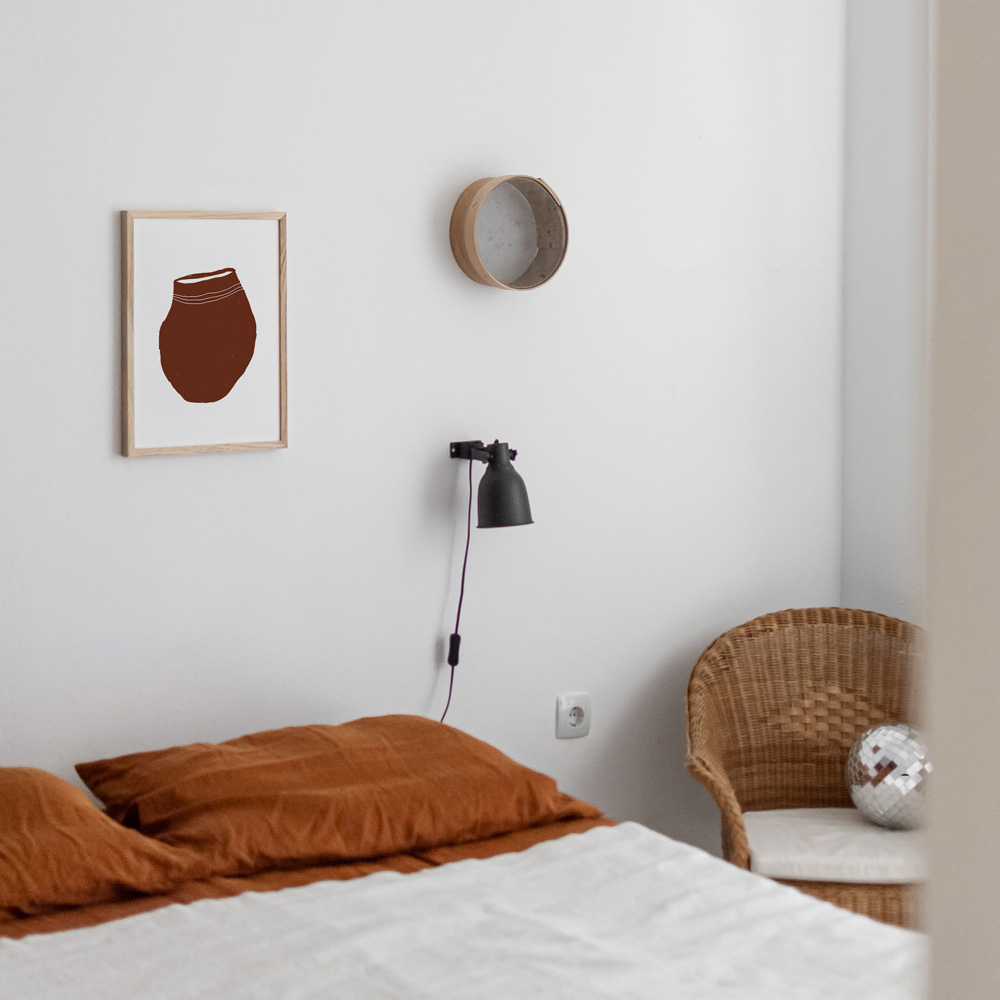 "Studio Paradissi is the creative form of my artistic pursuit. My aim is to create contemporary art that is easily accessible to people who are not necessarily acquainted with galleries but still wish to include modern art in their homes."
Stelios Parliaros seasonal chocolate packaging by ABOUT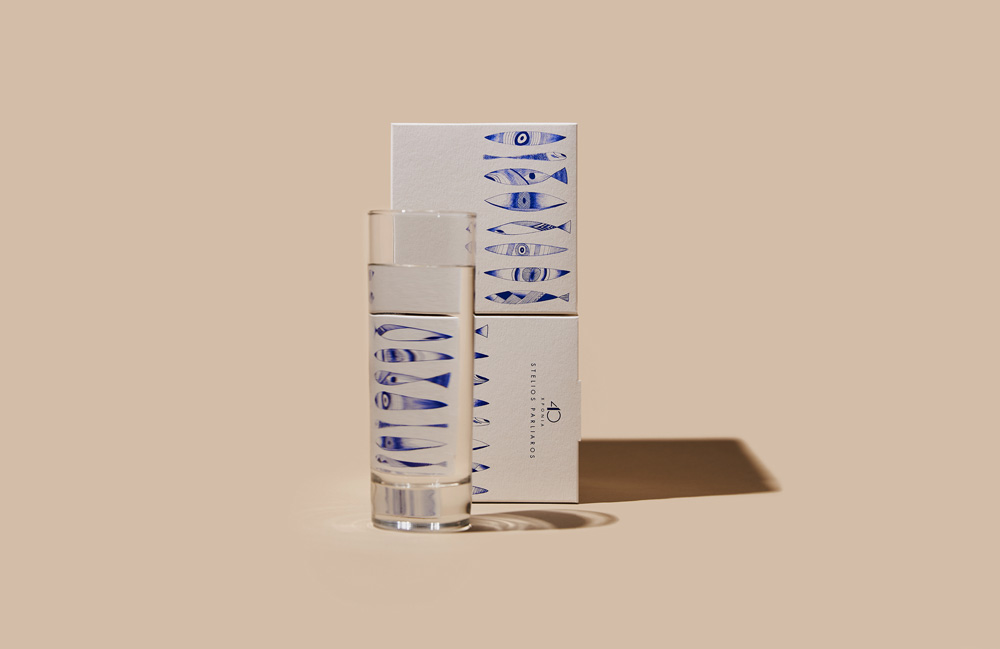 "Eyes and fishes, mixed. Underwater fishes with widely-open eyes, sunken in a chocolate ocean. Our approach was to create an earthy but fresh identity that brings together the childish and the playful — a combination inherent in Stelios Parliaros' beliefs. Beautiful simplicity and creative optimism with a strong Greek ultramarine aesthetic, perfectly printed on the paper, a highlighted positive energy, just as the Greek summer promises."
Ancient Kallos SS '20 Collection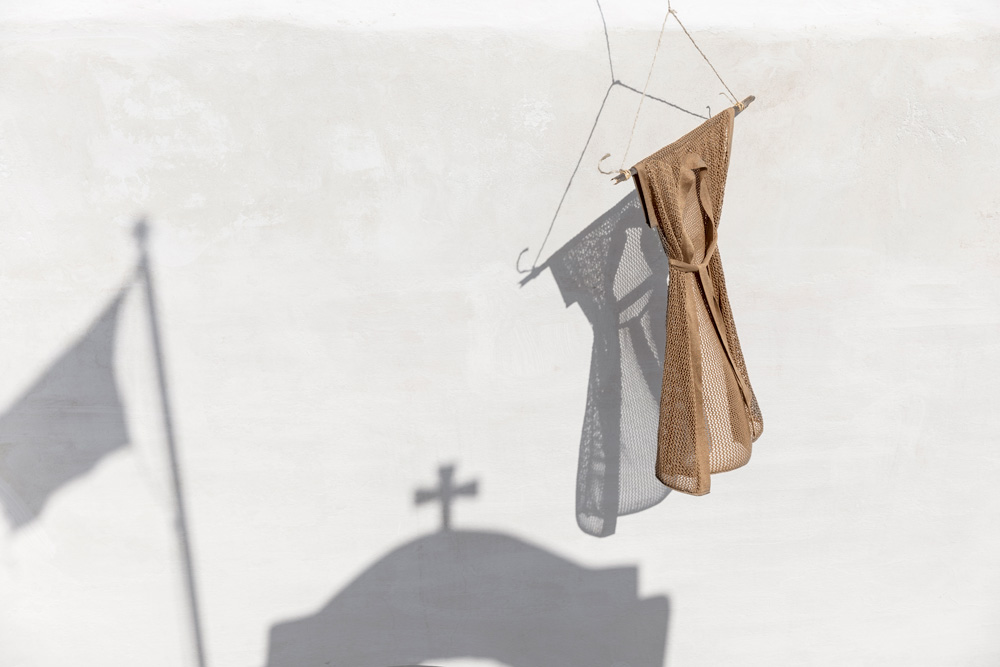 Finest embroideries sourced by the great Greek heritage with a history of more than 100 years old, have been applied with respect to tradition. Prints inspired by the Greatness and Mystery of the majestic Minoan civilisation, in which women enjoyed the most dominant of roles. Inspired by, designed, crafted and manufactured exclusively in Greece.